Benefits of Blueberries
This post may contain affiliate links.
Are blueberries good for you? Yes…there are so many nutritional Benefits of Blueberries. Often labeled a superfood, blueberries are one of the best sources of antioxidants and they provide a rich source of anti-inflammatory compounds that help to prevent disease.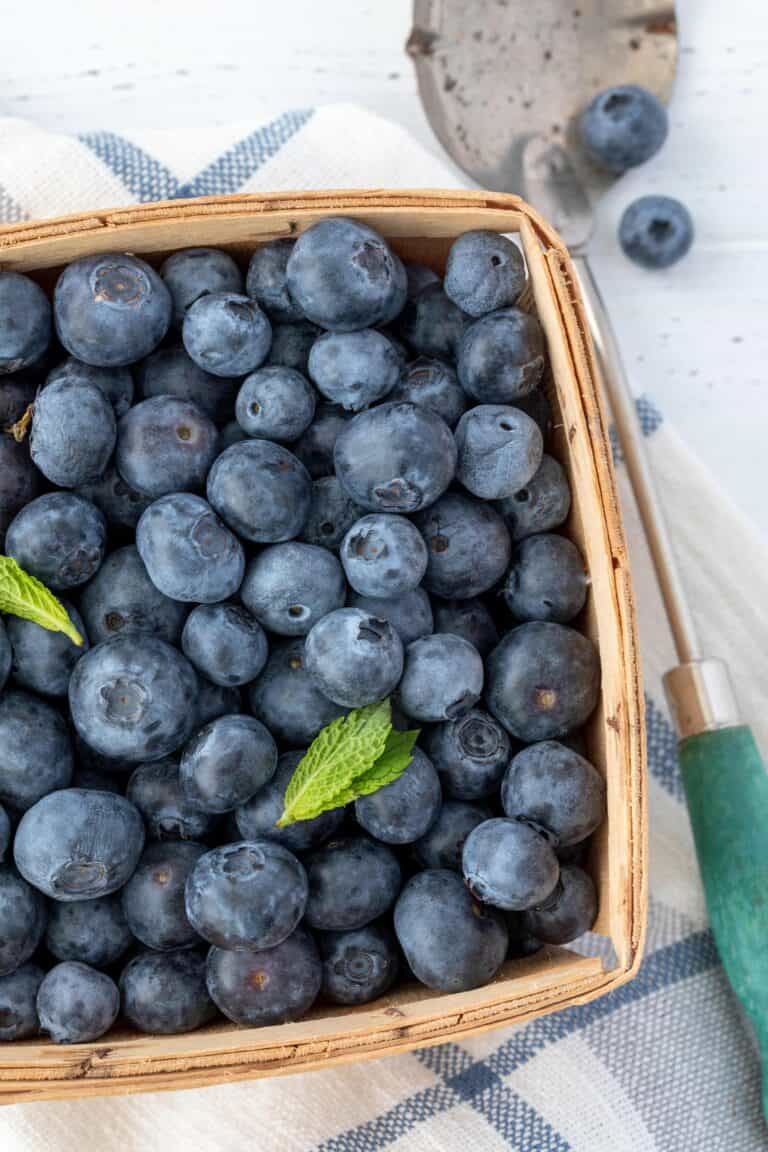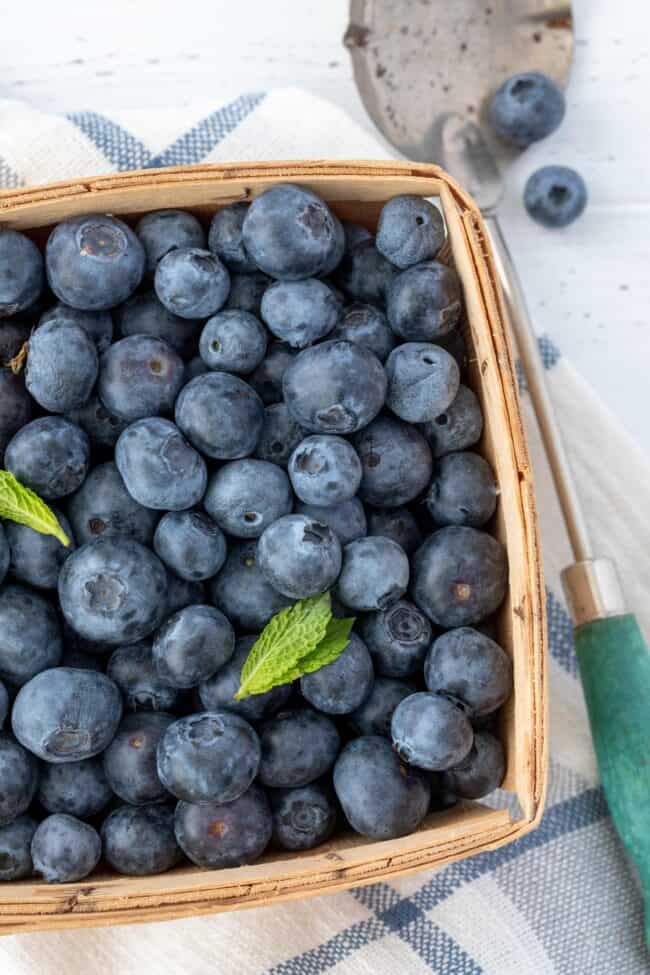 Blueberries are a powerhouse superfood containing antioxidant and anti-inflammatory compounds that help to ward off major disease like Alzheimer's, diabetes, heart disease, and some types of cancer. The compounds in blueberries also help keep our memories sharp. Blueberries are the ultimate memory food. The US Department of Agriculture determined that blueberries scored highest overall in total antioxidant capacity per serving after testing 24 varieties of fresh fruit, 23 vegetables, 16 herbs and spices, and a variety of 10 different nuts. Antioxidants are important because they ward off free radicals which can contribute to a number of diseases, including certain types of cancer.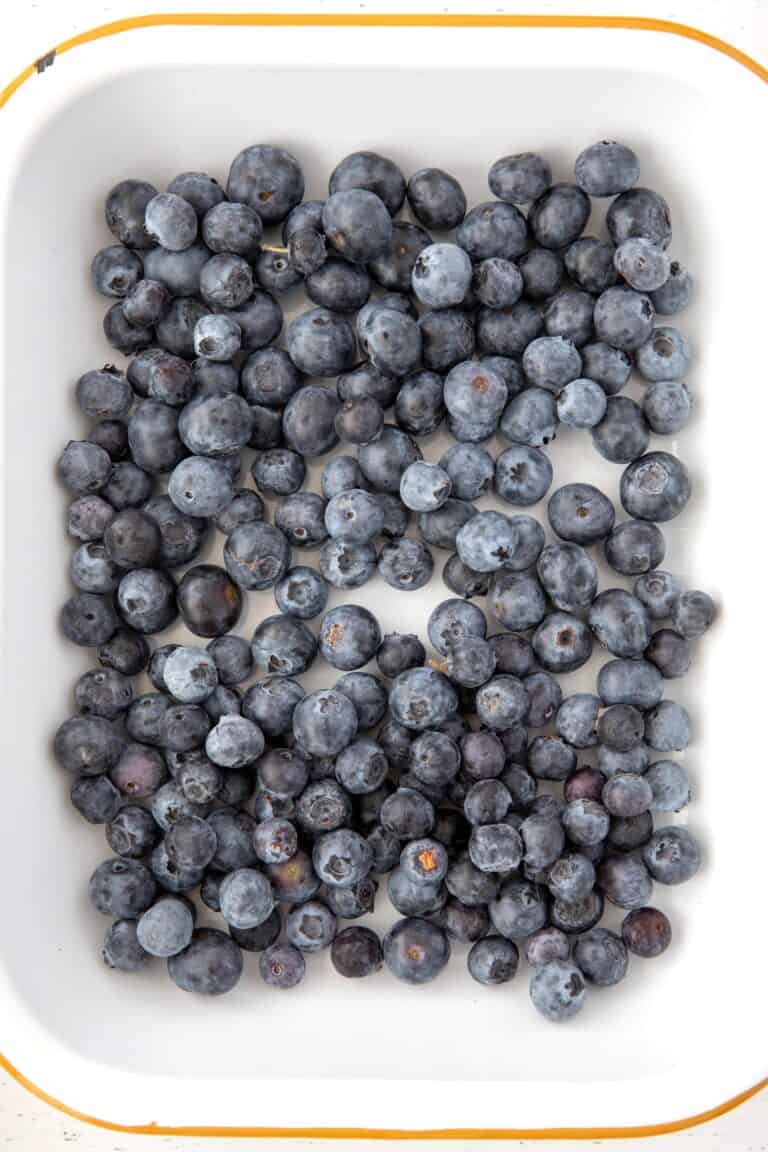 Dr. James Joseph was the lead scientist in the Laboratory of Neuroscience at the USDA Human Nutrition Research Center on Aging at Tufts University. His research focused on what foods we should eat to keep our minds sharp and functioning as we grow older. "Old neurons are kind of like old married couples", Dr. Joseph said. "They don't talk to each other so much anymore". This is called "signaling". There are certain compounds in blueberries (polyphenols) that can turn the signal on so our neurons communicate more effectively with one another so our minds stay sharp and functioning at its best as we get older.
In a 2005 issue of the Journal of Agriculture and Food Chemistry, it was reported that blueberries also contain a compound called pterostilbene. Pterostilbene is beneficial in lowering lipids (harmful fats and triglycerides) that circulate in our bloodstream. Pterostilbene is also beneficial for preventing plaque deposits in our arteries which causes narrowing and blockage of the arteries. So blueberries can be beneficial for heart health!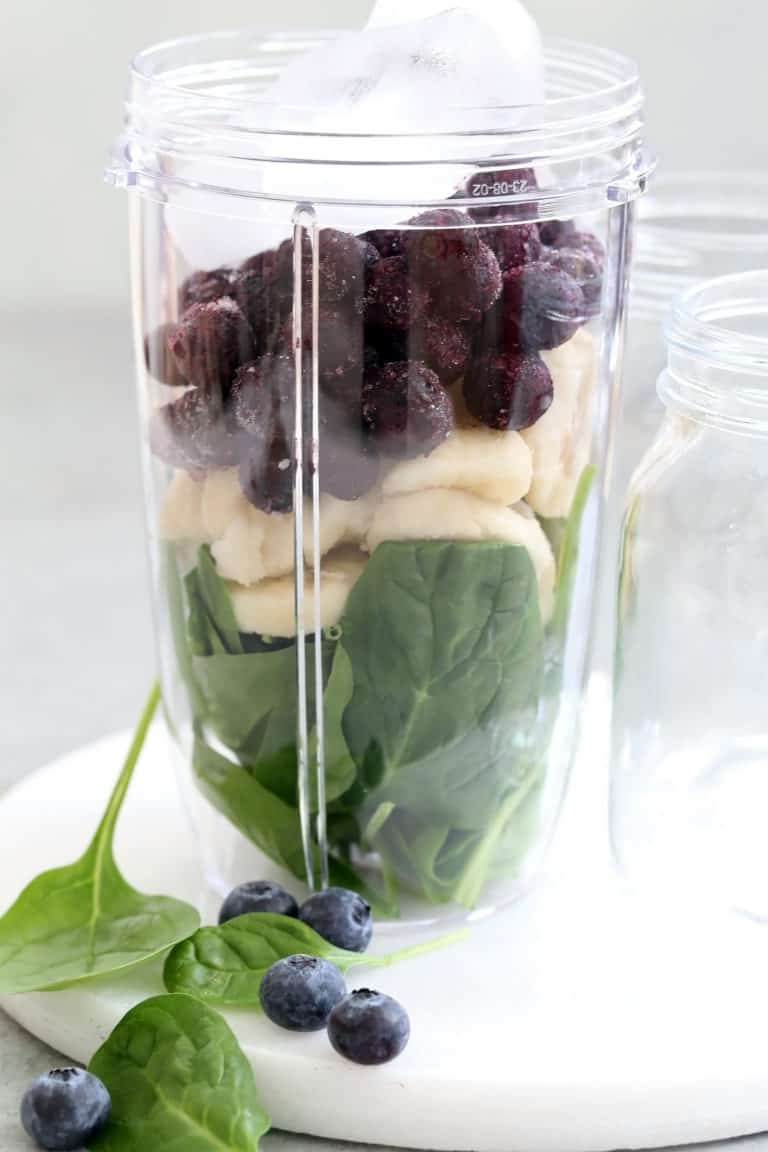 And as for the eyes – studies conducted in Europe have shown that bilberries (cousins of the blueberry) can aid in eye health by potentially improving night vision and preventing the progression of cataracts and glaucoma.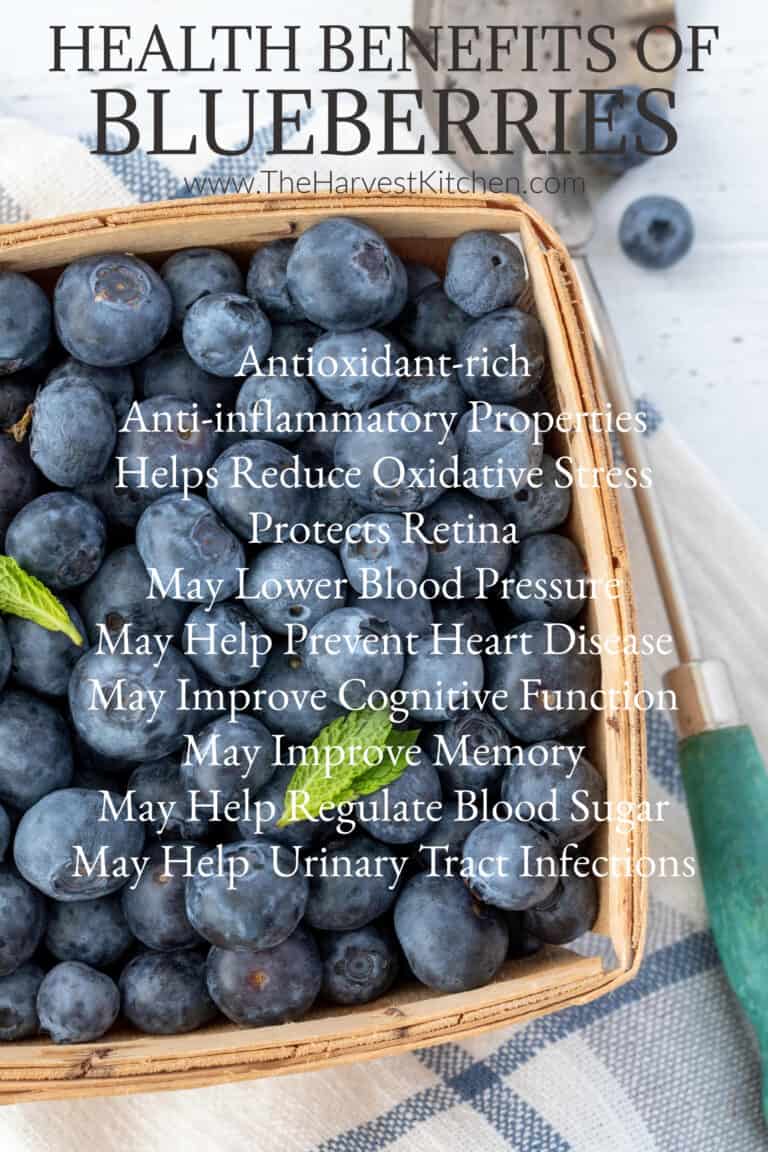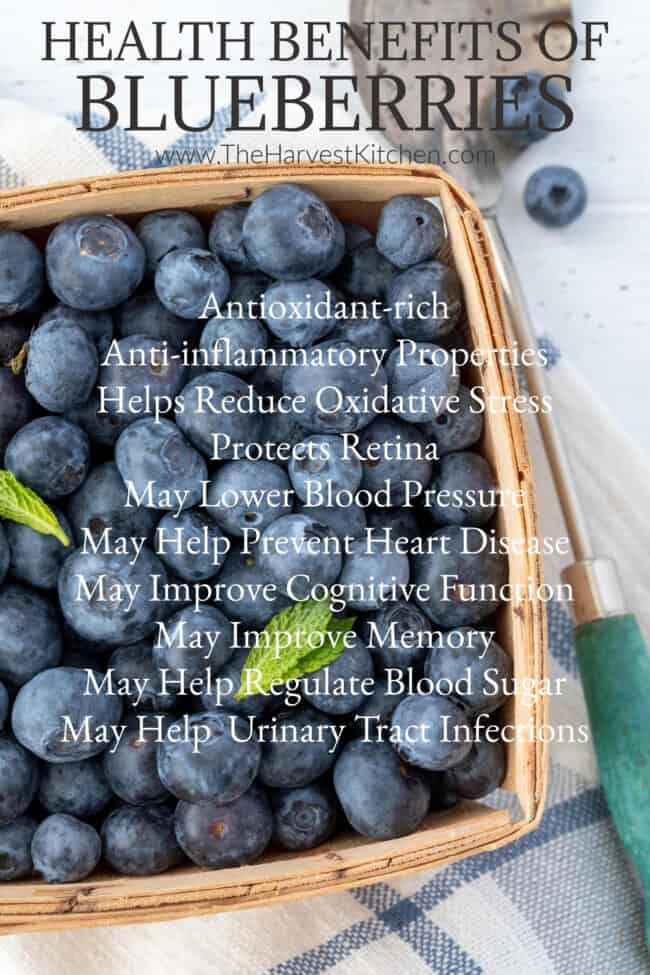 I personally eat a fistful (or more) of blueberries each day. They're typically tossed into my morning smoothie. I love my morning smoothies!! I'll also toss blueberries in my salads too. In addition to the cartons of fresh blueberries that I keep in my refrigerator – my freezer is stocked very well with frozen blueberries (and other berries) that I use for my smoothies. Apparently it doesn't matter if the blueberries are fresh or frozen – the nutritional benefits are equal.
Looking for Blueberry Recipes?
Want more ideas? Check out all my healthy blueberry recipes.