Romaine Lettuce
This post may contain affiliate links.
Here's everything you need to know about Romaine Lettuce (also called Cos lettuce), like how to choose it, how to cut Romaine lettuce, how to store Romaine Lettuce, and what are Romaine hearts (also called "hearts of Romaine"). Plus 15 Romaine Lettuce Recipes to give you inspiration.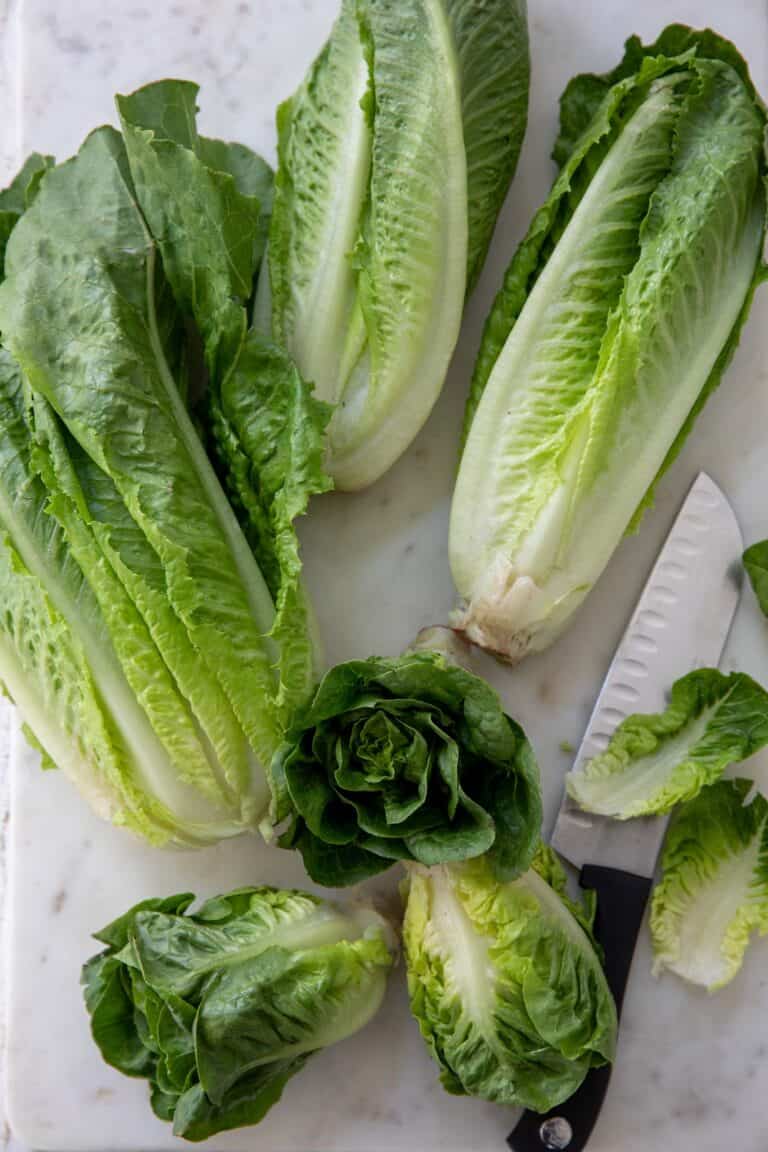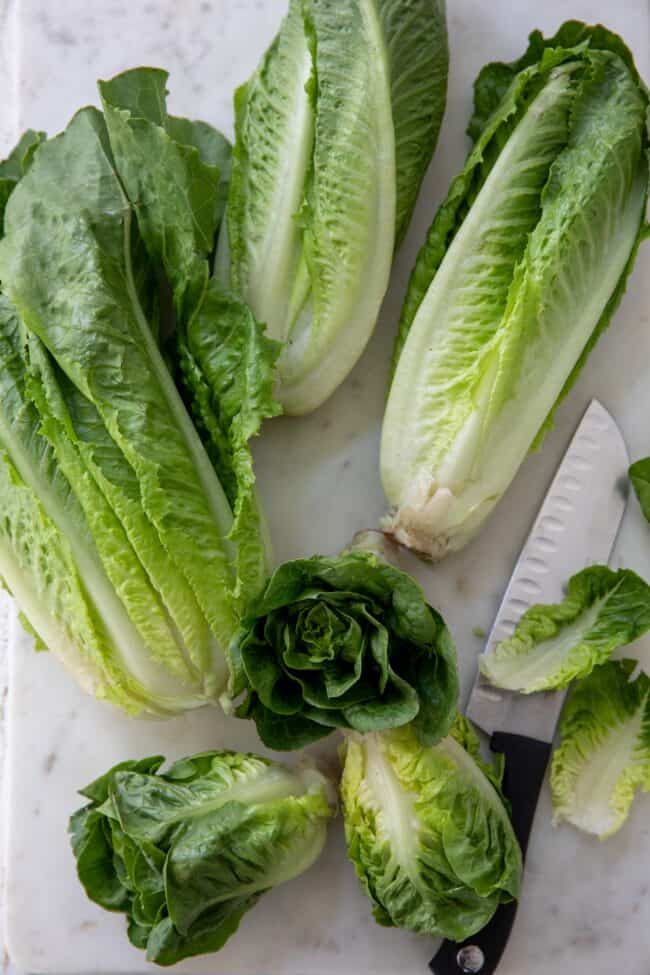 Romaine lettuce is low in calories and has a high nutritional value, making this leafy green a healthy part of a balanced diet, especially if you consume it on a regular basis.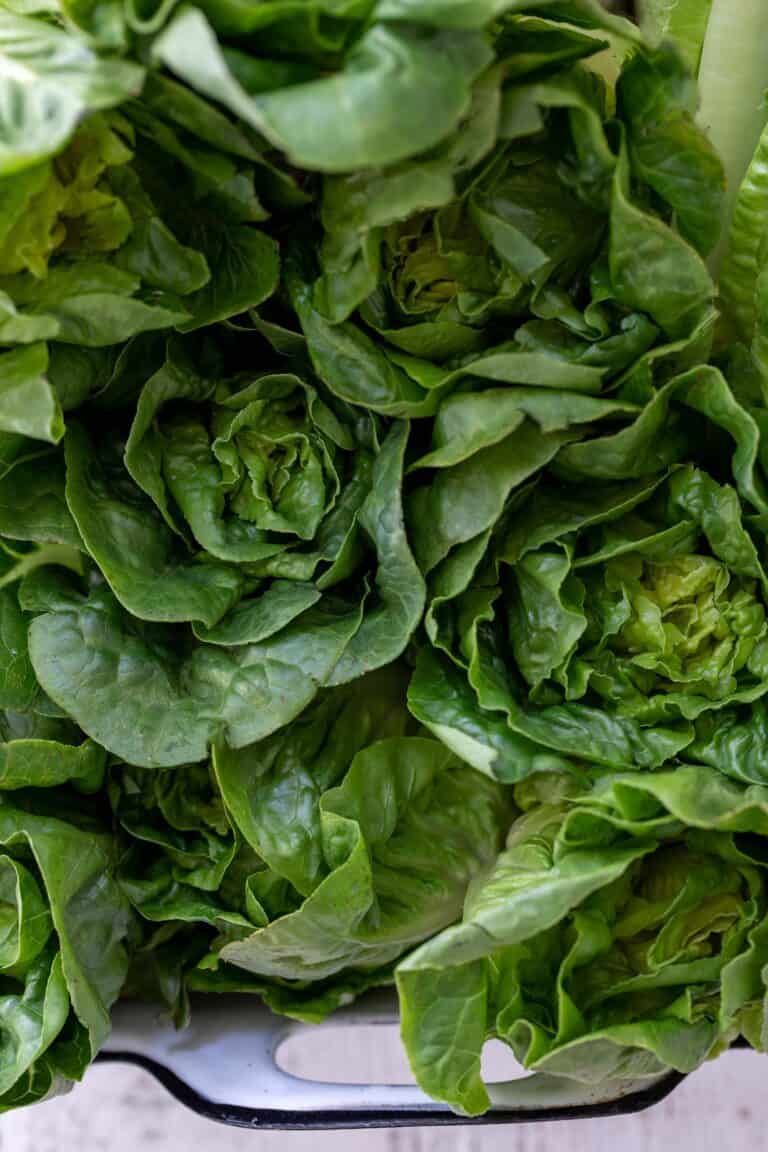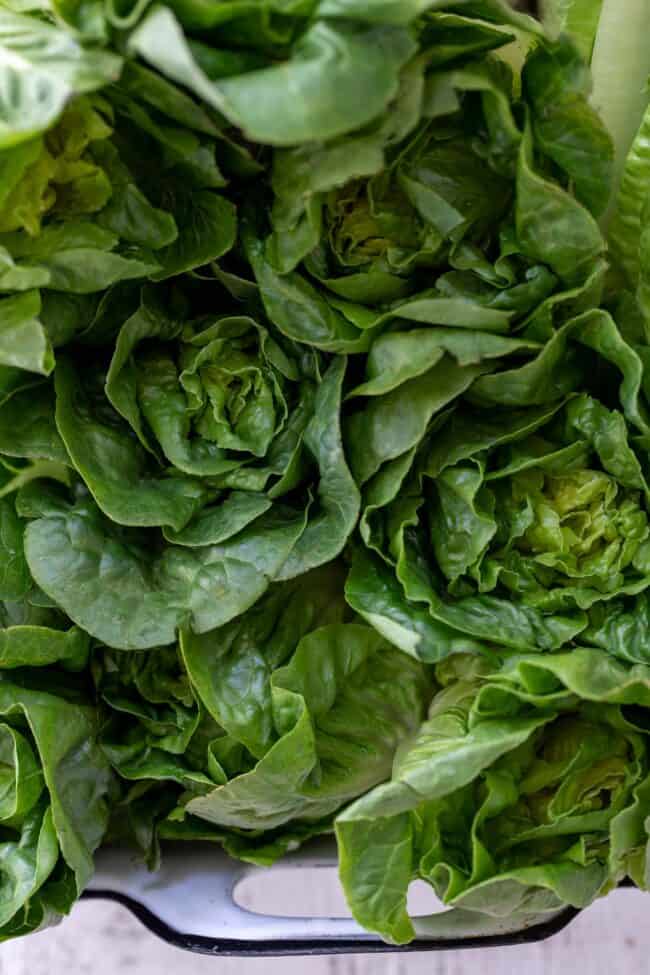 What is Romaine Lettuce
Romain Lettuce is a type of head lettuce that was apparently discovered by ancient Romans on the Greek island of Cos. This lettuce is also called Cos lettuce. It's botanically classified as Lactuca sativa, and it's possibly one of the oldest lettuces in the world. It has sturdy, narrow and long deep green leaves. The leaves are crisp and crunchy with a mild, sweet, but slightly bitter flavor. The smaller, crispy tender leaves at the center are called "Romaine hearts" or "hearts of Romaine".
Where is it Grown
According to the United States Department of Agriculture, about 80% of the Romaine lettuce grown in the United States comes from California. The other 20% comes from Arizona.
How to Choose It
When choosing lettuce, look for crisp looking and brightly colored heads, and avoid any that have wilted leaves.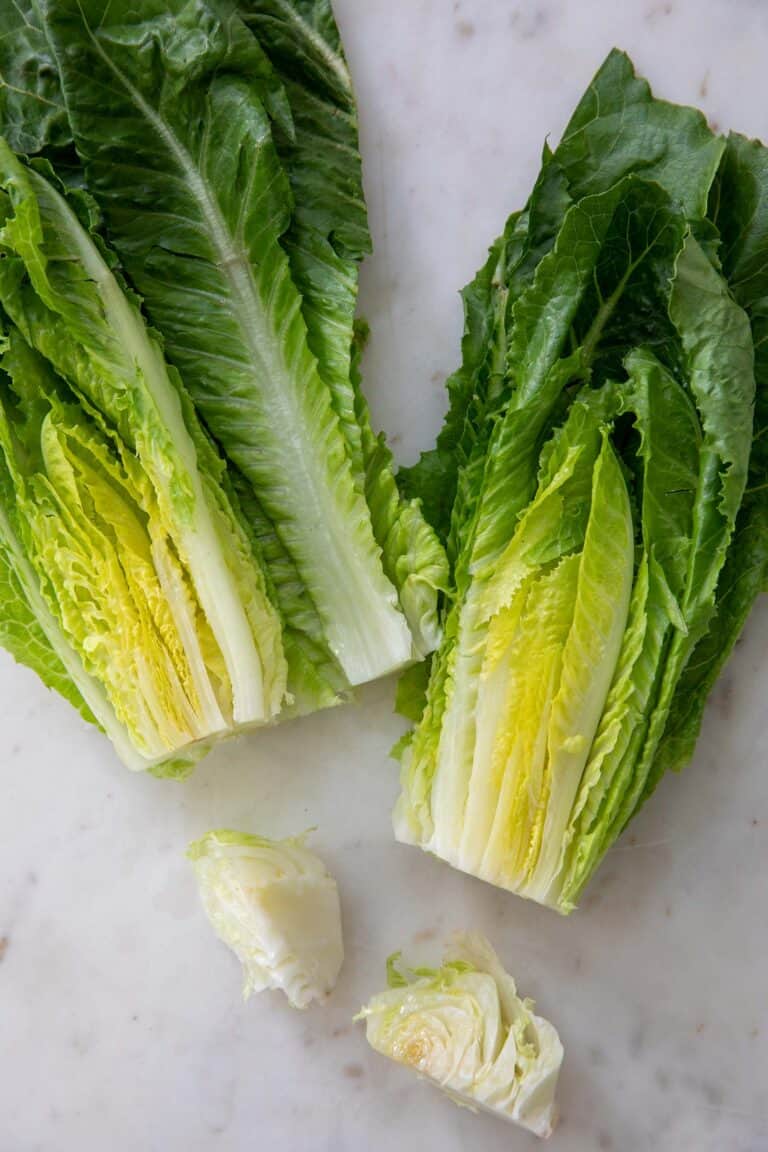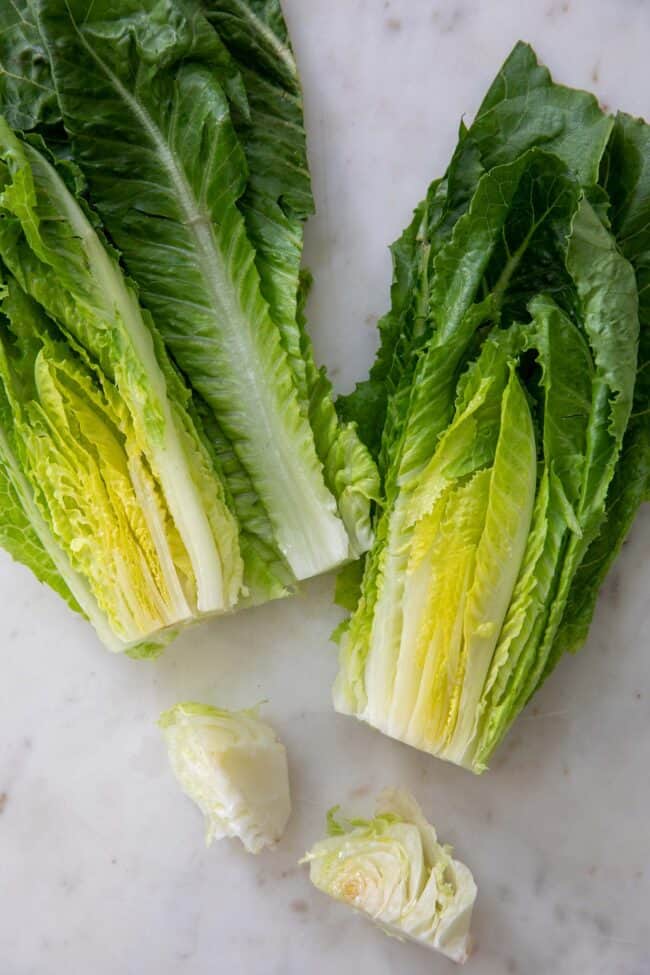 How to Store Romaine Lettuce
Although it's best to eat produce within days of purchase, Romaine can be stored for up to 7-10 days. The outermost leaves have the most nutrients, so try not to discard too many of them if possible.
Unwashed leaves. Store in a plastic bag and refrigerate in the crisper drawer of your refrigerator for up to 10 days.
Washed leaves. Separate the leaves from the heart and rinse under cold water. Remove any dirt and debris. Pat dry with a paper towel or chop leaves and spin in a salad spinner to dry. Place in a plastic bag or sealed container and store in the crisper drawer of your refrigerator for up to 1 week.
How to Cut Romaine Lettuce
If you're not sure how to cut Romaine lettuce, here's a few tips and tricks to make it easy:
Slice the head in half lengthwise
Lay each half cut-side down and cut away the core on each piece
Now slice each half either in half of in thirds lengthwise
Chop from the core-end making bite-size pieces
If you want thin almost shaved lettuce to add to wraps or tacos, then slice the lettuce into thin pieces rather than into bite-size pieces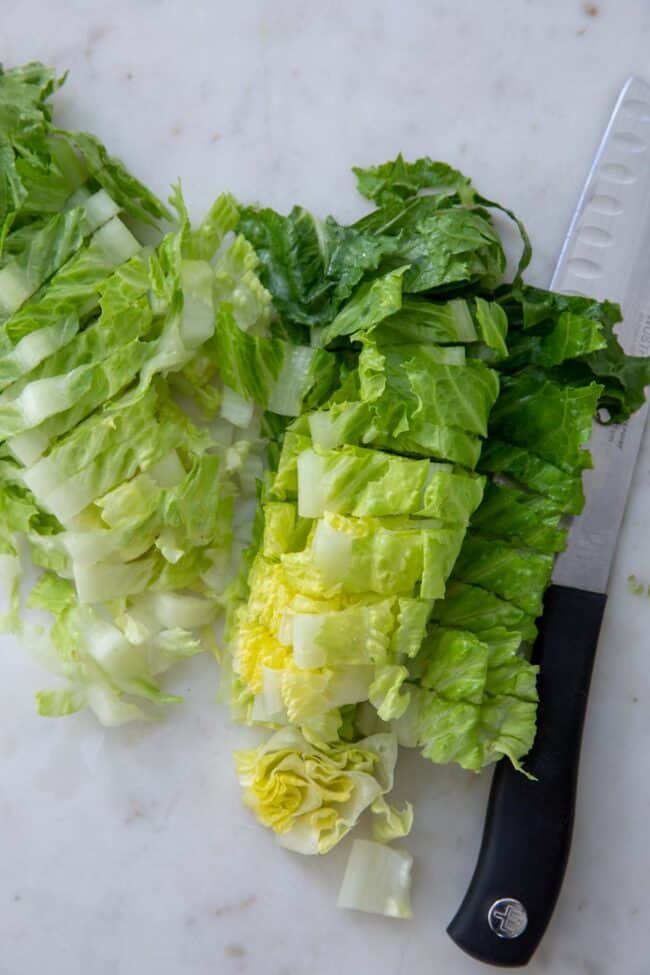 Romaine Lettuce Nutrition
Romaine lettuce is a heart-healthy leafy green that is low in calories (contains only about 8 calories per cup) and high in nutritional value. It's consists of approximately 95% water, and it's a good source of vitamins A, C and K, beta-carotene, folate, calcium, magnesium and potassium.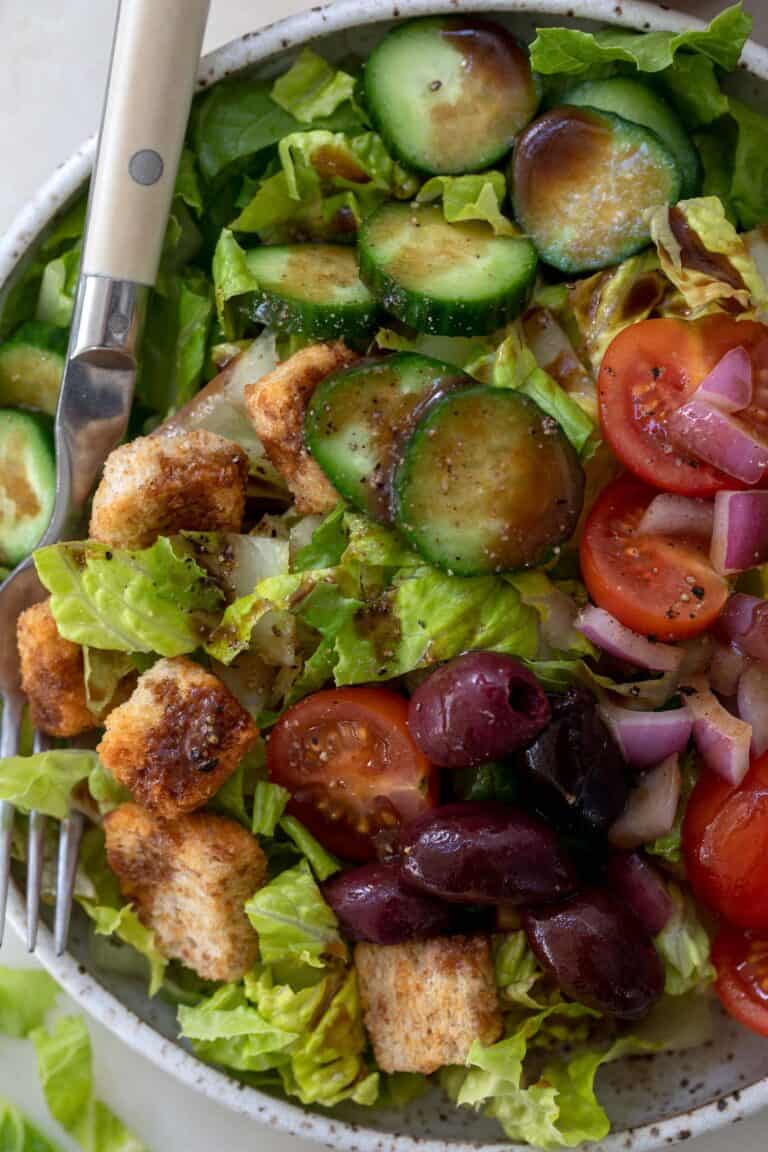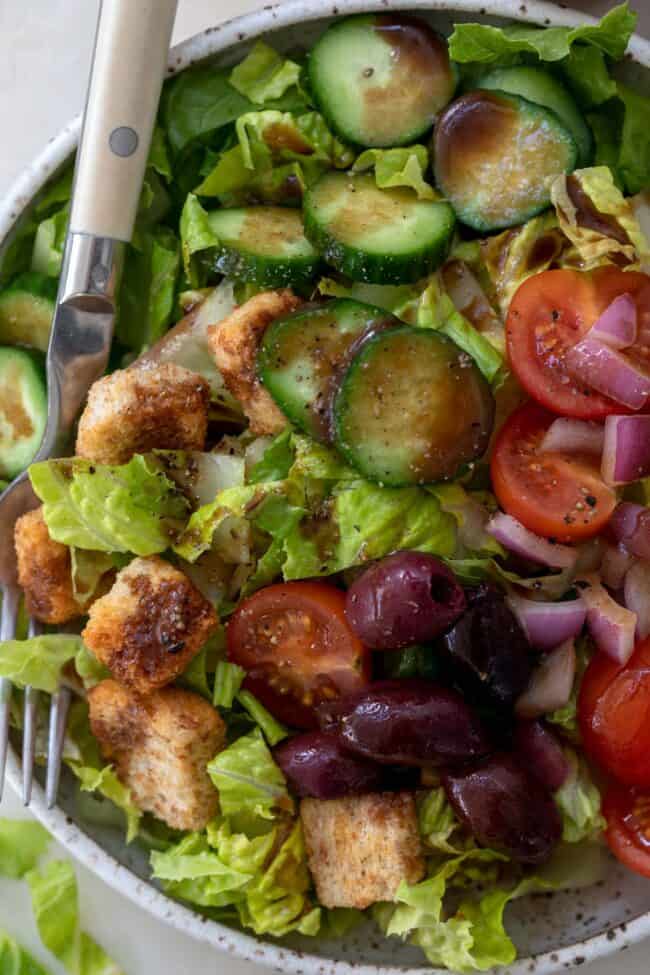 Romaine Lettuce Recipes
Looking for ways to add more Romaine Lettuce to your diet? It's easy to layer the leaves on sandwiches, burgers and wraps. Shred it to add to tacos and bowls. And if you're living a low-carb life, the larger leaves are perfect to use for making wraps. But, to state the obvious, make more salads using this heart-healthy leafy-green! Here are 15 Romaine Lettuce Recipes (all with Romaine as the base) to give you inspiration:
More Resources