Mandarin Oranges
This post may contain affiliate links.
During winter months these easy-to-peel little oranges arrive at our local markets. Here's everything you need to know about Mandarin Oranges, like what's the difference between Mandarin oranges and oranges. Did you know that tangerines, satsuma oranges and clementine oranges are all members of the Mandarin orange family? Plus some recipes below to help you incorporate more of this perky citrus fruit into your daily wellness plan.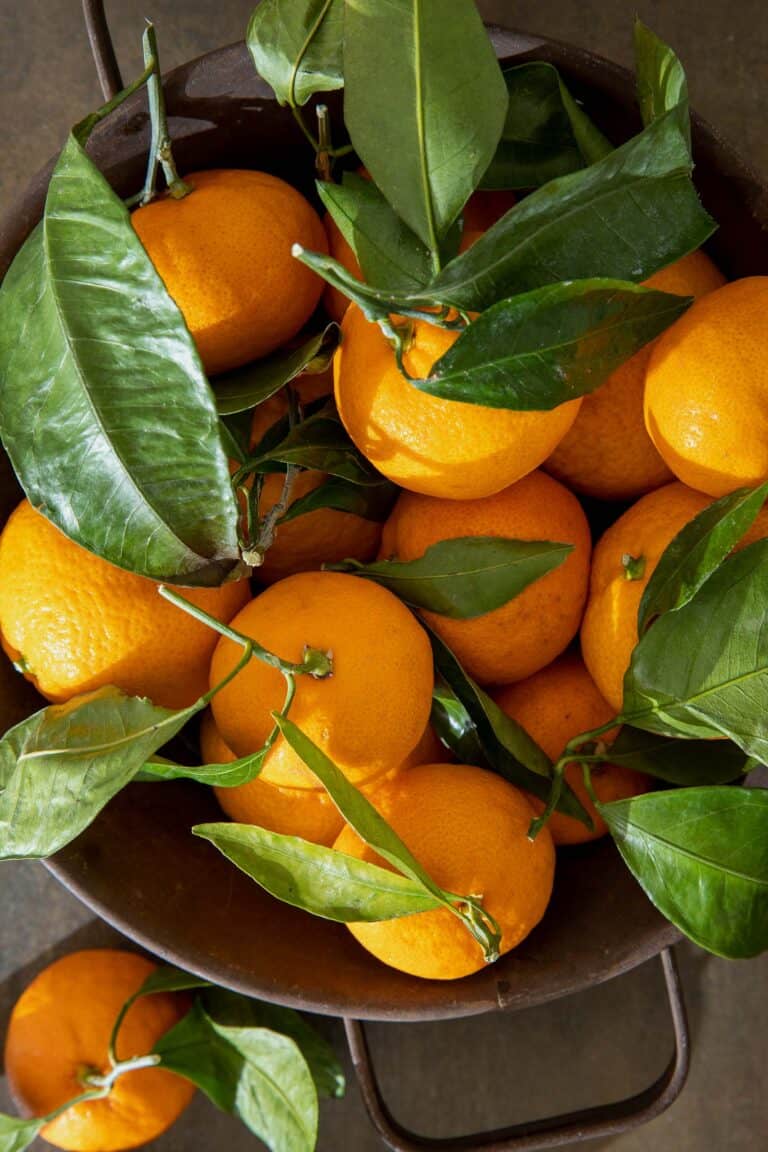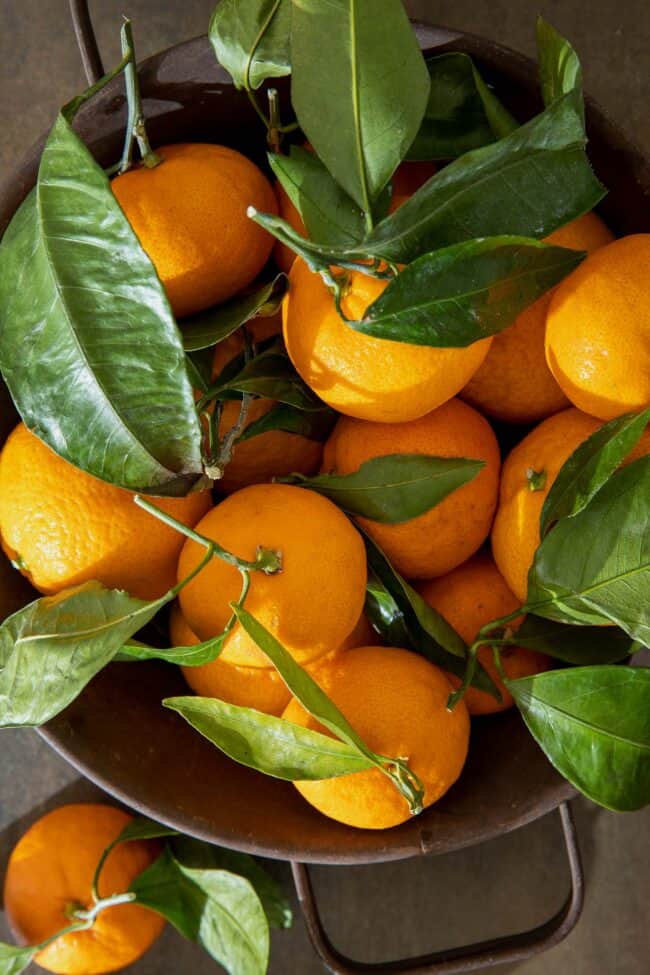 Mandarins look like a small orange and they're tender, juicy and sweet like an orange.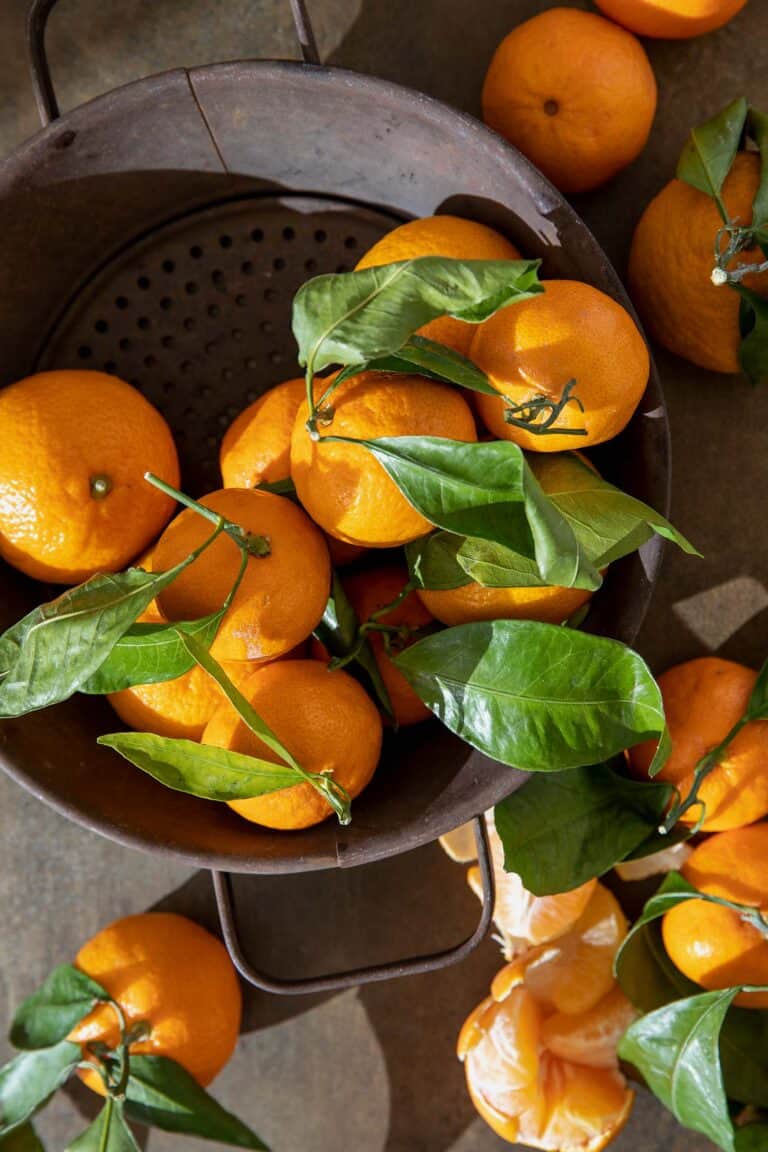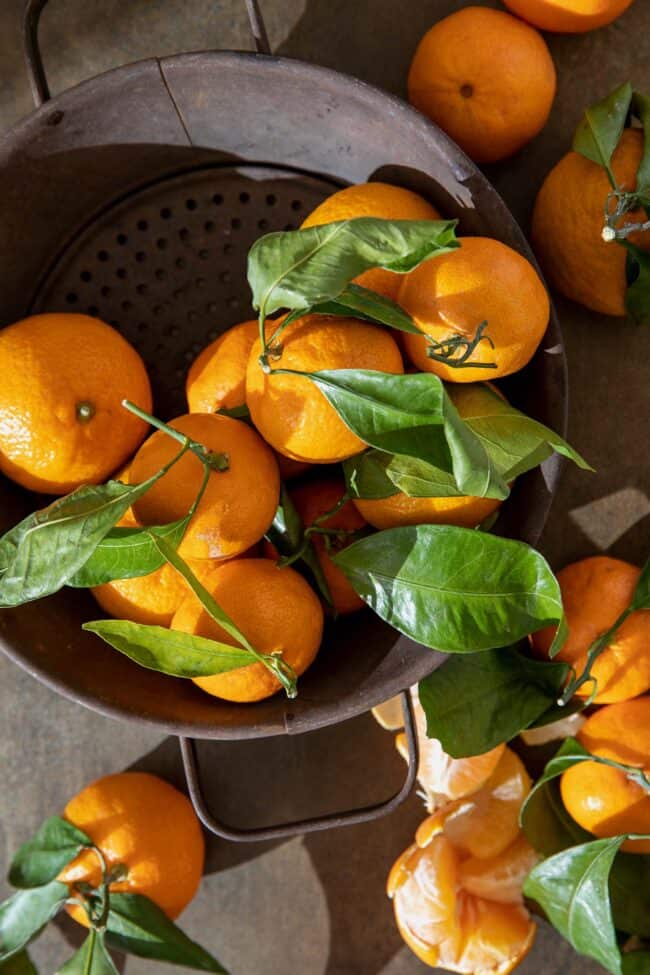 What Are Mandarin Oranges?
Mandarin Oranges (Citrus reticulata) are native to China. It's believed the fruit was then introduced to Europe via Tangiers, Morocco, which is where the name "tangerine" comes from. They are a class of oranges with a loose and easy-to-peel skin. The segments of the mandarin also separate much easier than an orange.
Mandarin Orange Varieties
There are up to 200 of varieties of mandarins in the world. Tangerines, satsuma oranges and clementine oranges are common varieties of the Mandarin orange family.
Clementine Oranges – These are usually a seedless fruit and the membranes covering the segments are thinner than other tangerines. They're a hybrid of mandarins and sweet oranges. They're usually sweeter but less aromatic than Mandarins. Clementine oranges are also referred to as Algerian tangerines. They're the smallest and often sold under the brand name "Cuties" and "Halos". (1)
Satsuma Orange – This is another subgroup of mandarins that originated in Japan. They're sweet and juicy and have little-to-no seeds.
Tangerines – This is the most common subgroup of the mandarin orange in the United States. It has a rough peel and sweet tangy flesh. It's less sour and has a stronger flavor than other oranges.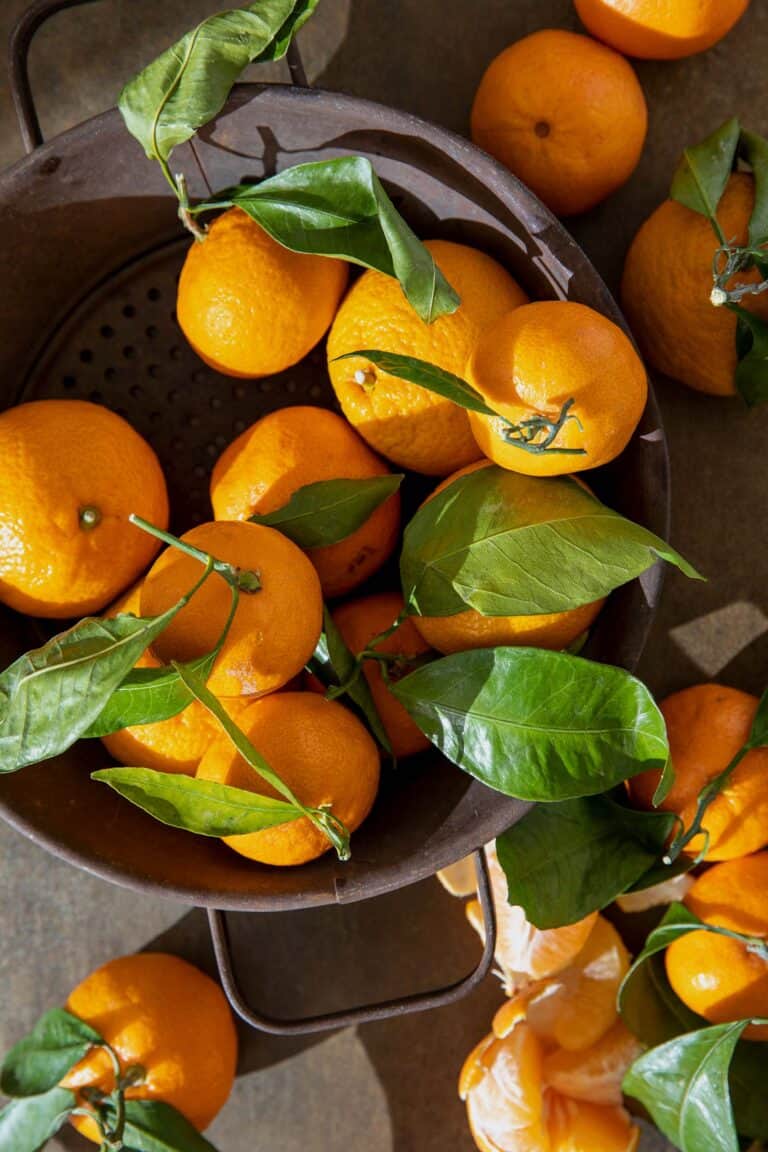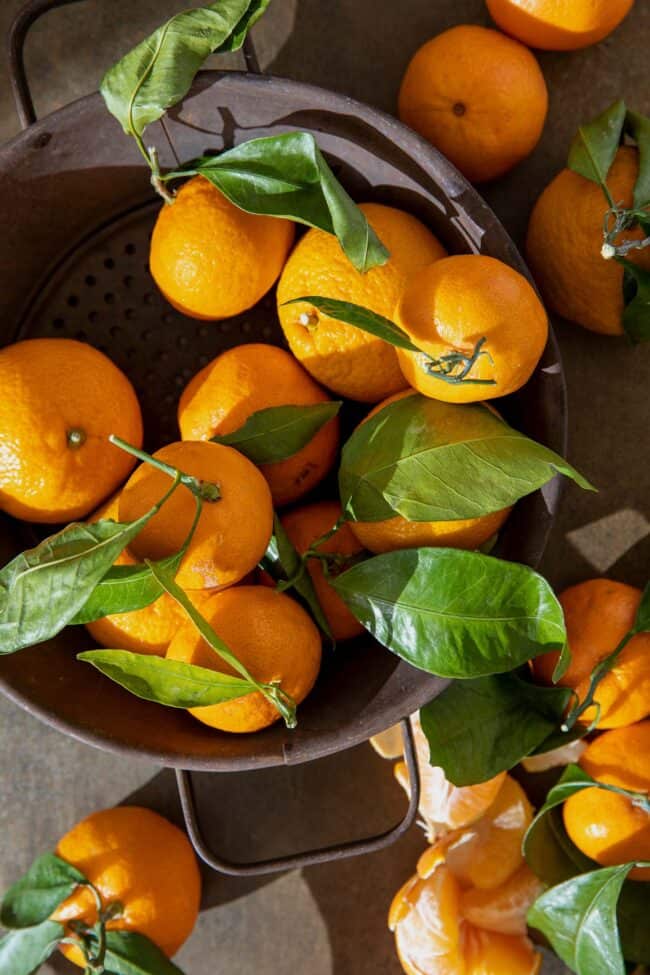 Mandarin vs Orange
Mandarins are a different species from oranges. They are smaller and a little flatter than oranges. Their skin is thinner, more loose and they're much easier to peel. Where there's 200 varieties of mandarins grown in the world, there's up to 400 varieties of oranges grown around the world.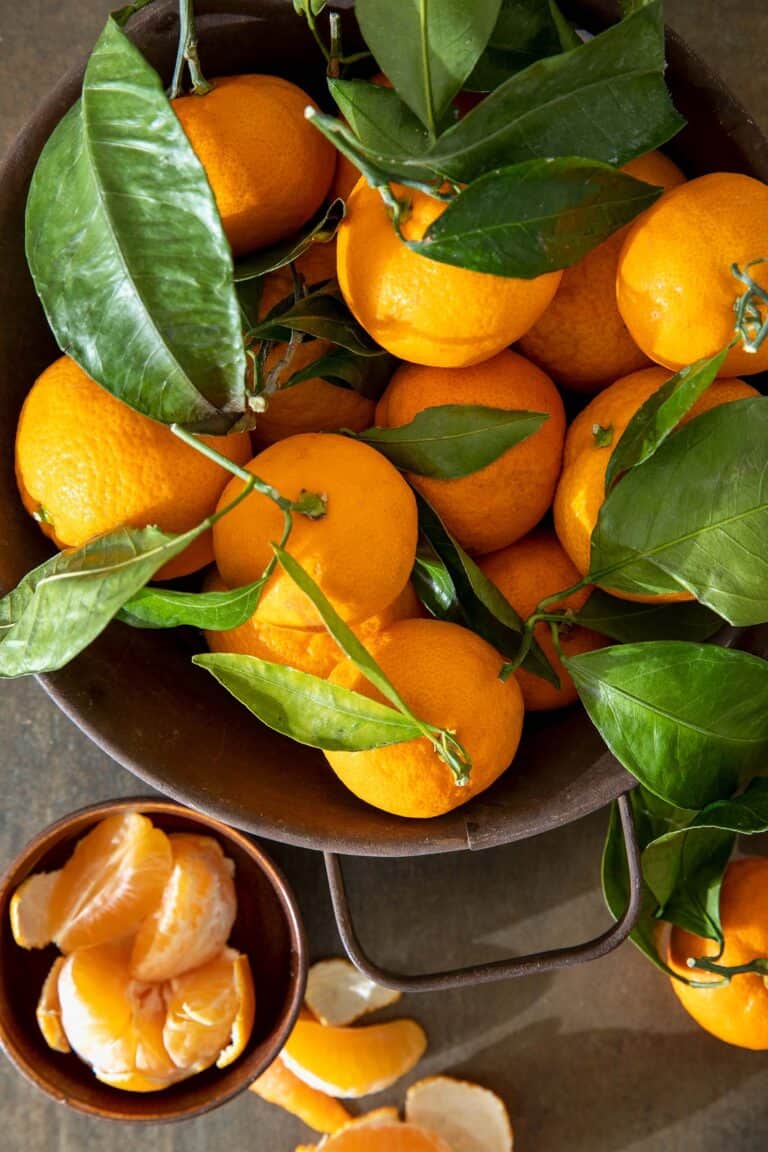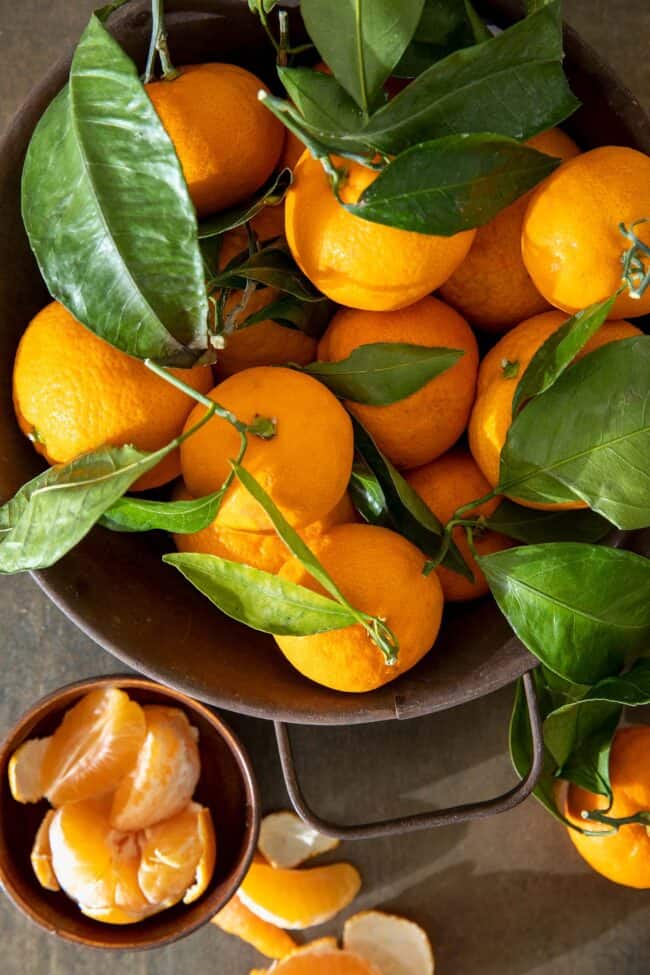 When are Mandarins in Season?
In North America, Mandarin oranges ripen to their sweetest during the winter months (mid-November to early February).
Choosing the Best
Mandarin oranges will feel soft and puffy compared to oranges because of their loose-fitting skins. Choose fruit that is evenly shaped and feels heavy for its size, otherwise they it's likely to be pithy and dry on the inside. Heavy fruit usually are the juiciest. Disregard any fruit with cracks, bruising or green patches near the stems.
What Is The Best Way To Store Them?
When left on the kitchen counter at room temperature, the fruit will only last about one week.
It's best to refrigerate the unpeeled fruit in the refrigerator where they will last for 4-6 weeks.
You can also refrigerate the peeled fruit in an air-tight container where it will last for up to 2 weeks.
If you want to freeze the fruit, first peel it and place the individual segments on a cookie sheet and freeze them for about one hour. Then transfer the frozen segments to a freezer bag. The frozen segments will last for up to 6 months stored in the freezer. These are great to add to smoothies!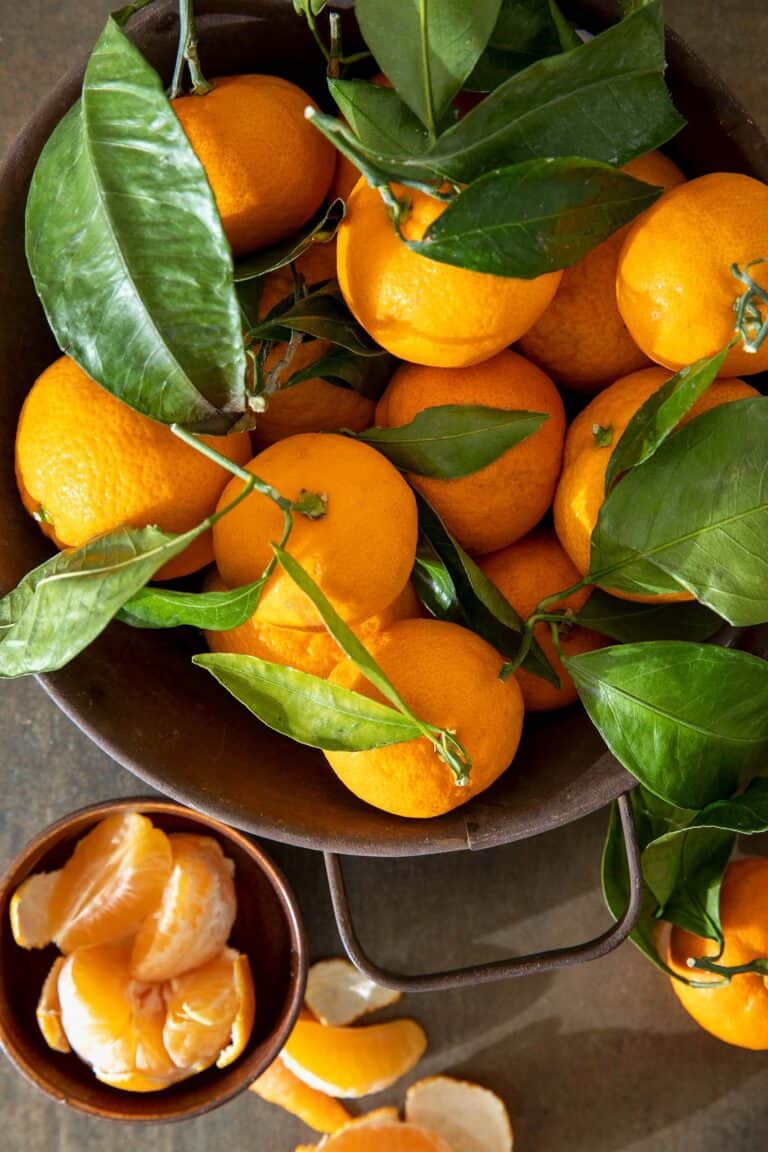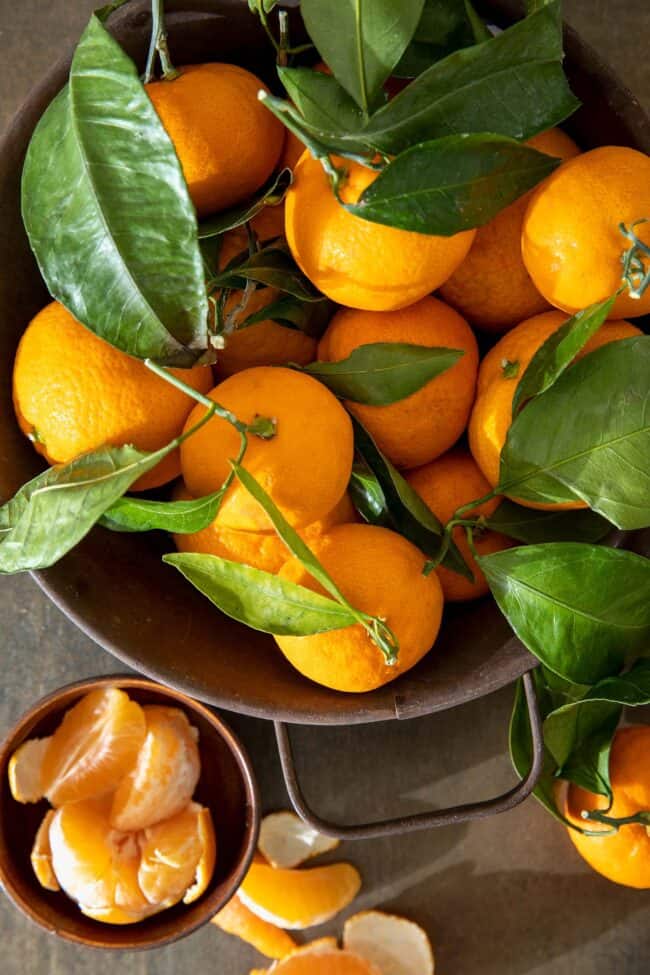 Can You Juice Them?
You sure can! For the sweetest juice, use all satsumas, or add other oranges for a perfect blend. A Mandarin orange will yield about 1/4 cup of juice, which is about half of what you'd get from juicing an orange.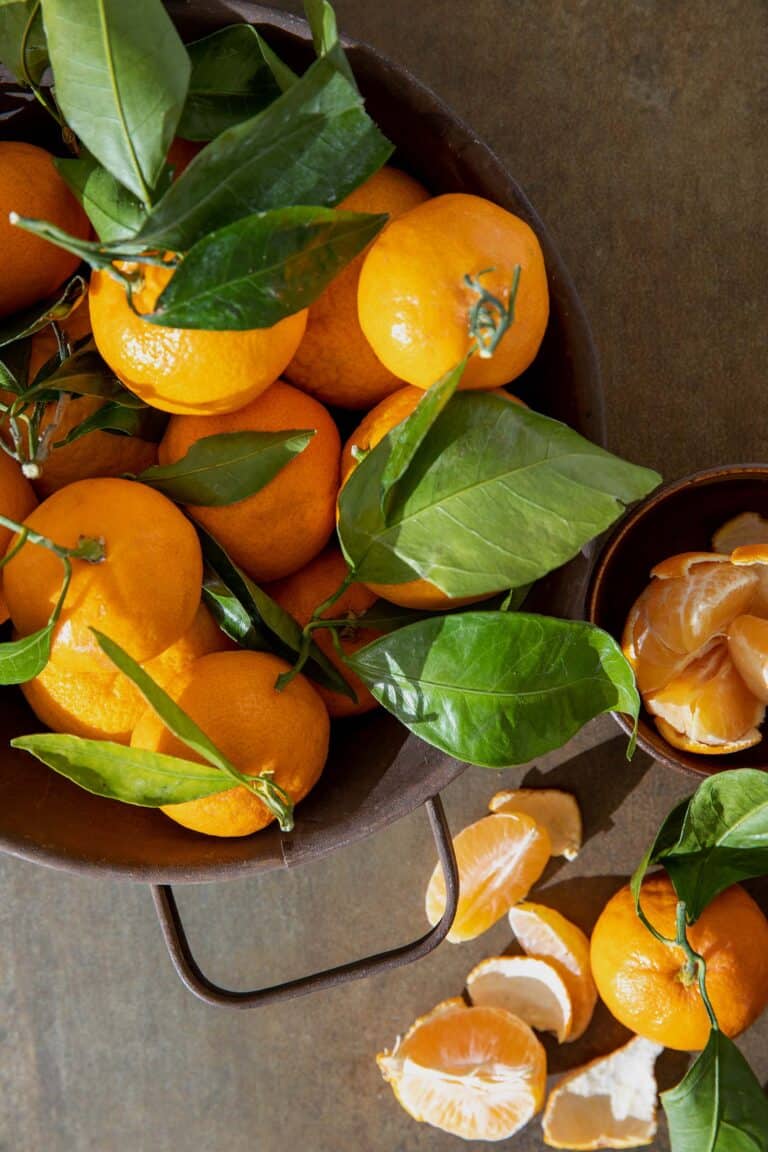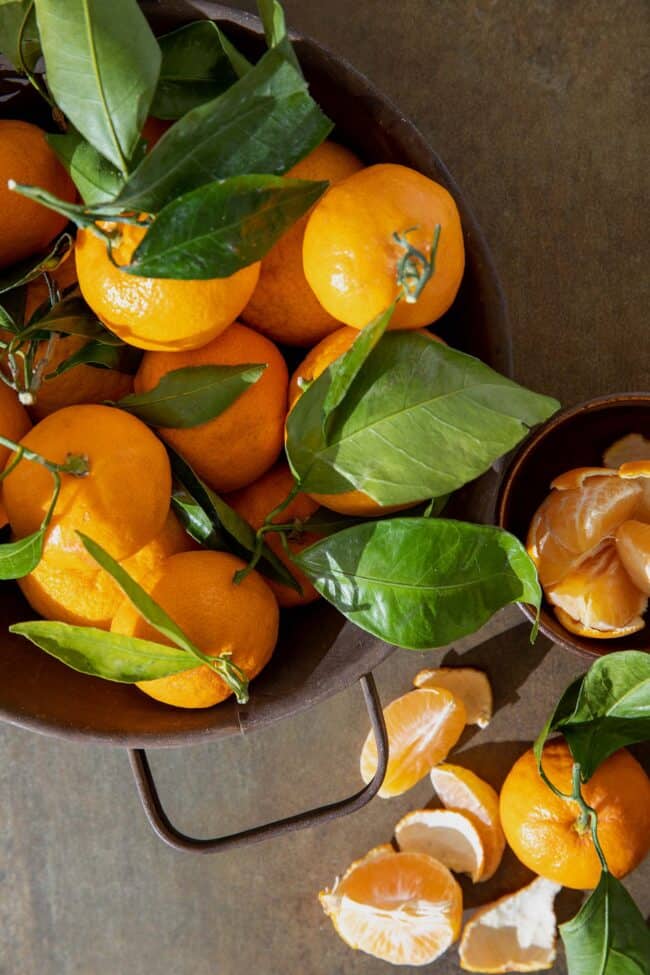 Recipes with Oranges
You can easily swap out any of the oranges used in these recipes and use Mandarin orange instead.
More Resources