Quinoa and Oatmeal Cereal
This post may contain affiliate links.
This Quinoa and Oatmeal Cereal is packed with nutritional perks, making it a great way to start your day!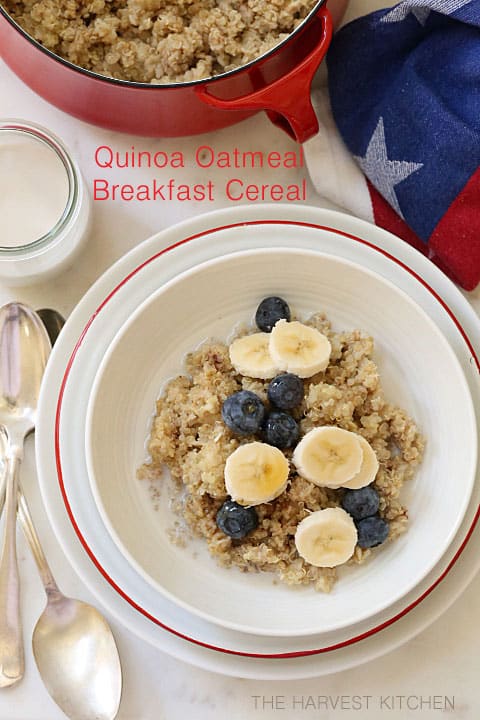 Start your day off with this cozy Quinoa and Oatmeal Cereal. This quinoa cereal is simple to make and comes together in about 30 minutes.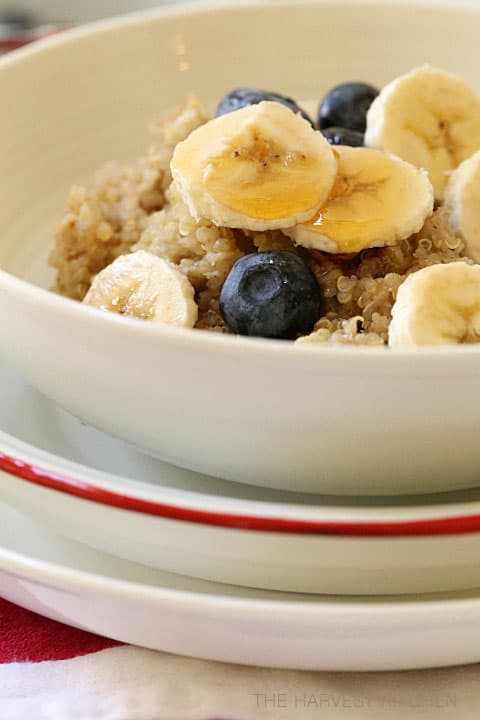 After the quinoa oatmeal has finished cooking, you'll stir in a little vanilla and cinnamon. I've added some banana slices and a handful of blueberries (because I'm a creature of habit this way), but you could add your favorite fruits/berries and nuts and seeds. Drizzle a little honey or maple syrup over this breakfast cereal to give it just a touch of sweetness and serve with some almond milk.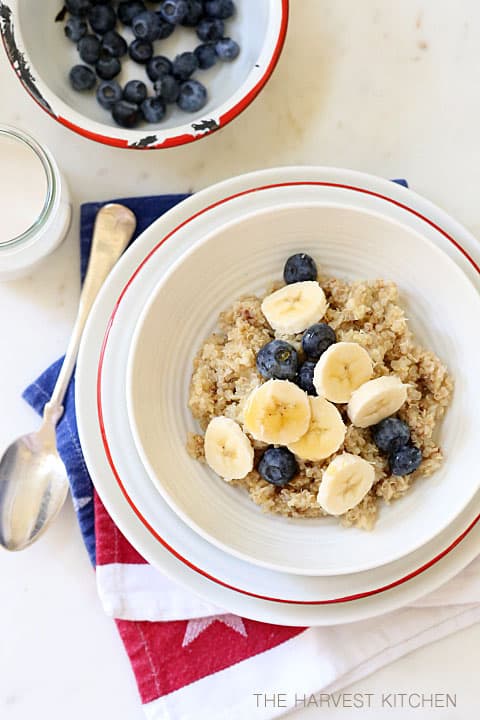 Read more about the Benefits of Quinoa.
Having a bowl of this Quinoa and Oatmeal Cereal is a great nourishing way to start your day!
If you like this recipe, you might also like these Heart Healthy Overnight Oats and this Baked Oatmeal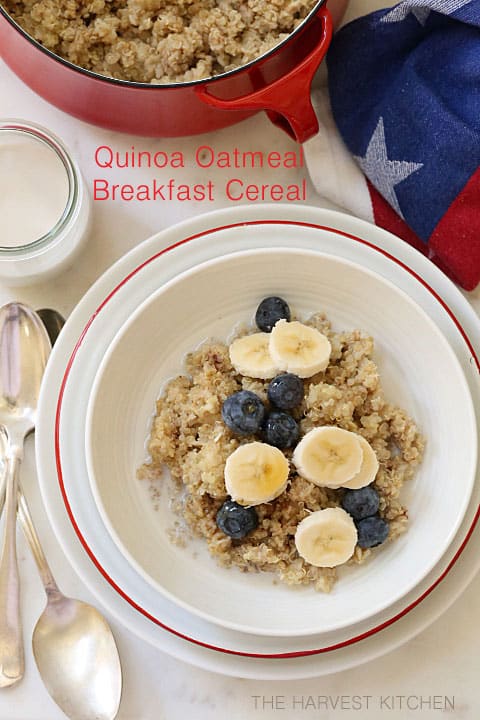 Yield: 4 servings
Breakfast Quinoa and Oatmeal
Ingredients
1 cup quinoa, rinsed
1 cup steel-cut oats
3-1/2 cups water
1 teaspoon cinnamon
1 teaspoon pure vanilla extract
1/4 cup organic golden raisins
Instructions
In a medium saucepan, add the water, quinoa and oats and bring to a boil.
Reduce heat and cover with a lid.
Simmer for 25 to 30 minutes. Stir occasionally.
Remove from heat and stir in the cinnamon, vanilla and raisins.
Before serving, reheat cereal in saucepan (if needed), over medium-low heat, stirring occasionally and adding water if needed, until warmed through.