Healthy Citrus Vinaigrette
Yum
This homemade Healthy Citrus Vinaigrette uses orange, alkalizing apple cider vinegar, Dijon mustard and  heart-healthy olive oil.  The sunny fresh flavors make for a lively dressing that adds a lot of perk to any salad.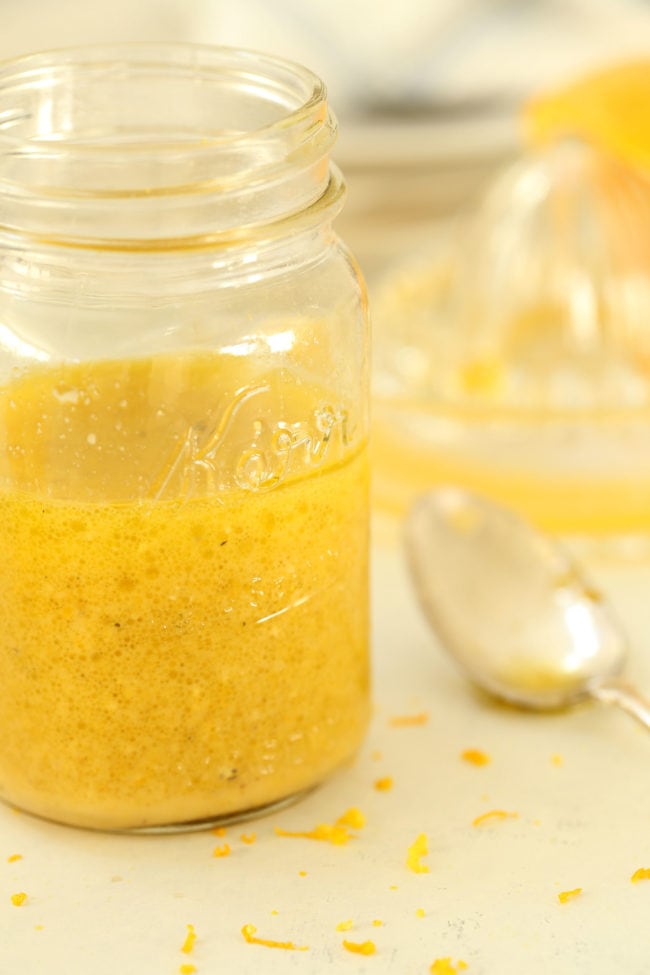 This Healthy Citrus Vinaigrette is light and refreshing with a pop of citrus flavor. It's made with fresh orange, alkalizing apple cider vinegar, Dijon mustard, maple syrup and heart-healthy extra-virgin olive oil.  Why buy bottled, when this simple salad dressing comes together in just 5 minutes.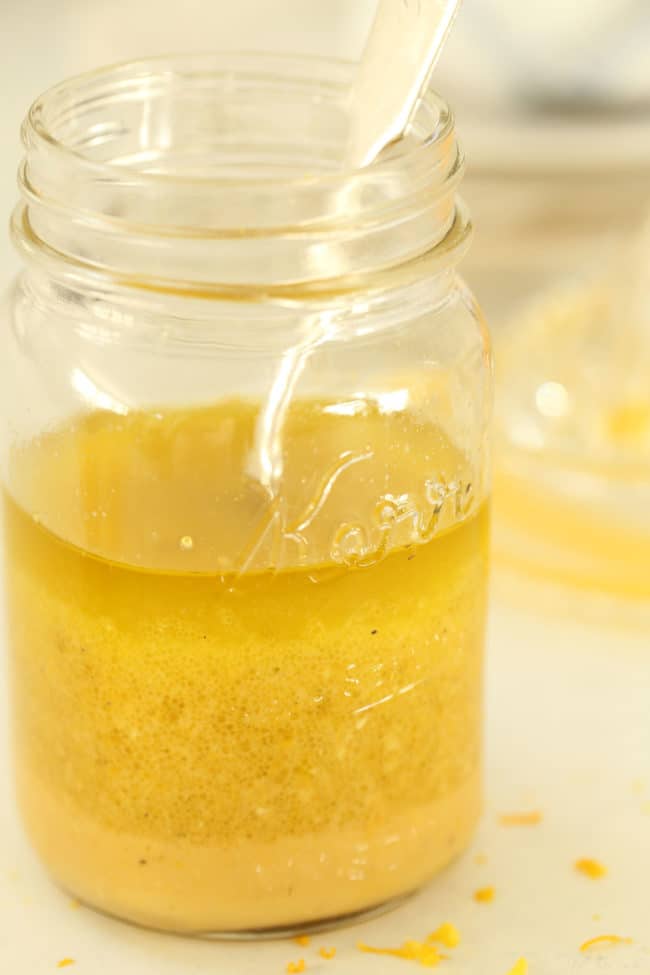 Making salad dressing from scratch is nearly as fast and easy as shaking up a bottle, and the taste is phenomimally better than the most expensive brand-name bottle of dressing.  This Easy Citrus Vinaigrette is one of my go-to recipes.  I make it often, and it's always popular when I have family and friends over.  I've given this recipe out a lot over the years, so I thought it should have it's own space here in my collection of recipes.  That way I can just email the link when asked for the recipe.  I should note – if you don't like vinegar, just sub the apple cider vinegar here with lemon juice.
This tangy Healthy Citrus Vinaigrette is a recipe you'll want to have on hand.  It turns a basic salad made with the most humble of ingredients into something memorable.  I especially love to toss this vinaigrette with a salad made up of Romain lettuce leaves, fresh cilantro, red bell pepper, avocado, cucumber and heirloom cherry tomatoes.   The citrus and cilantro combo… so good!!
Giving a shout out to my sweet cousin, Kathy.  Kath, for  you guys! XOXO
~ Deb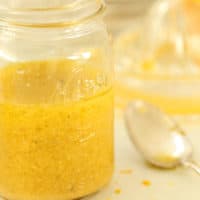 Healthy Citrus Vinaigrette
Yield: Serves 6 - 8
Total Time: 10 minutes
Ingredients:
3-1/2 tablespoons apple cider vinegar
1-1/2 teaspoon grated orange zest
2 tablespoons fresh squeezed orange juice
2-1/2 teaspoons Dijon mustard
2 tablespoons pure maple syrup (or honey)
2/3 cup light olive oil
Salt and freshly ground black pepper to taste
Directions:
Place all ingredients in an air-tight container and shake well, or whisk ingredients in a bowl with a wire whisk.  You can also add all of the ingredients to a blender and blend well.
Leave a Comment