Turmeric Shots
This post may contain affiliate links.
These Turmeric Shots are one of my favorite drinks to boost immune system. This lemon ginger turmeric shot (also called wellness shot) is made with fresh turmeric root, ginger root, lemon juice, unfiltered apple cider vinegar and black pepper. There's a lot of health benefits of turmeric making it worthy of adding to your daily wellness plan.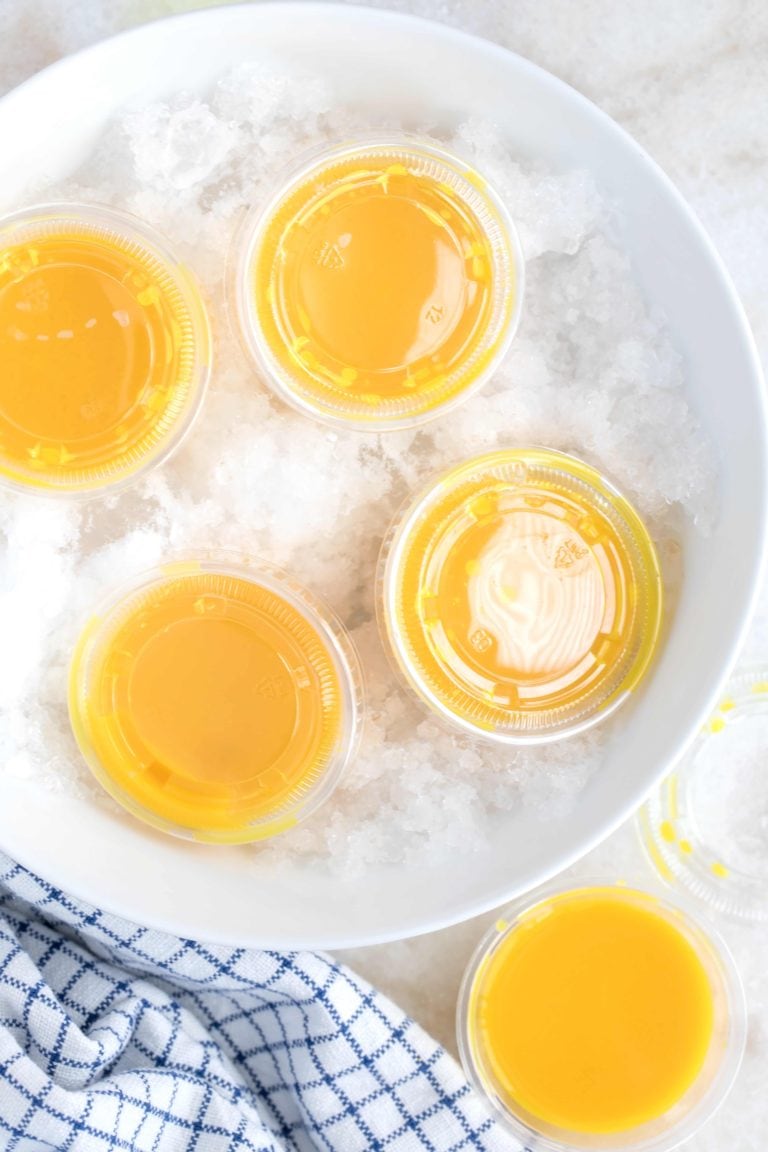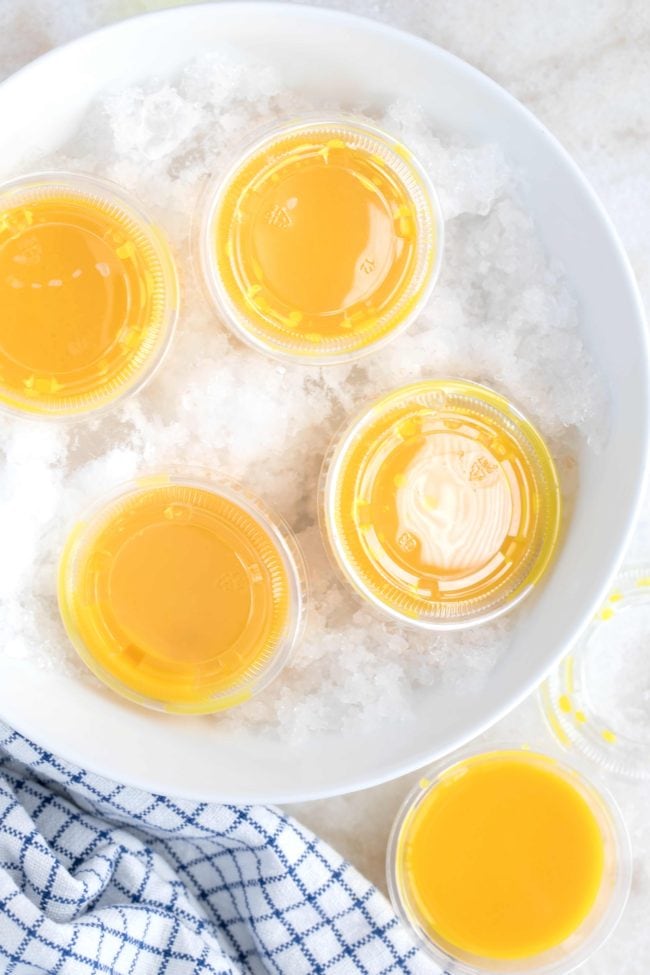 This turmeric wellness shot can boost immunity, reduce inflammation and stimulate the body's natural detoxifying process. No juicer? No problem! They can easily be made in a blender if you don't own a juicer.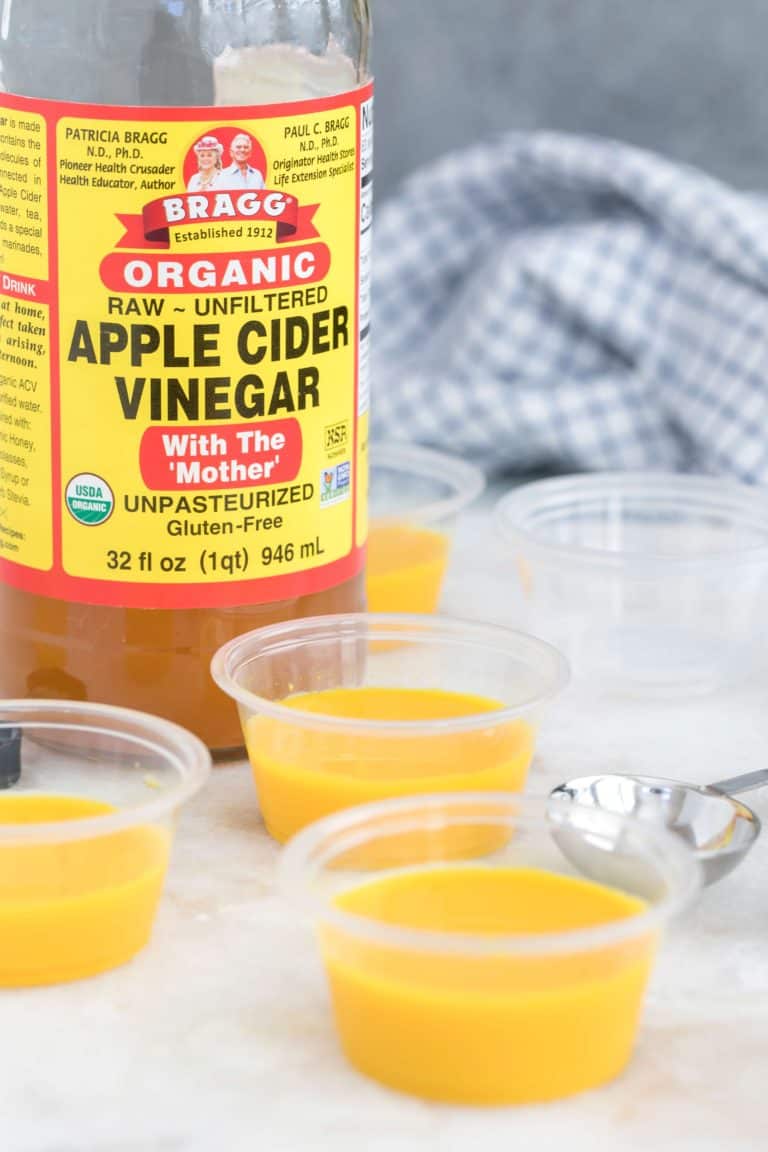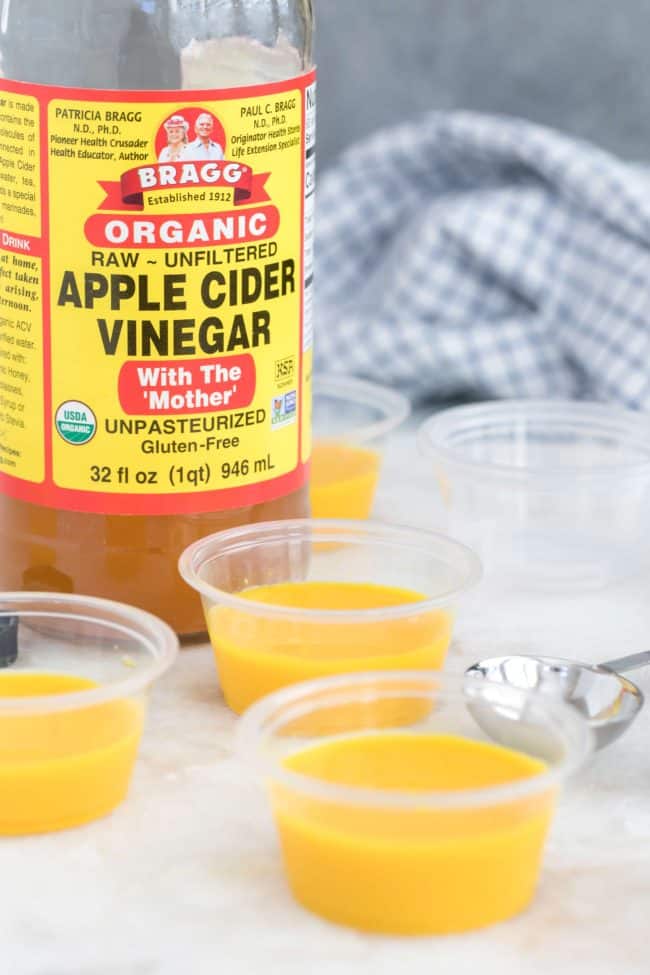 Turmeric Shot Recipe
This wellness shot recipe is a simple blend of 4 immune-boosting ingredients. It might become one of your favorite drinks to boost immune system.
Fresh turmeric
Fresh ginger
Lemons
Raw apple cider vinegar (I use Bragg organic apple cider vinegar with mother)
Black pepper
Turmeric (curcumin) isn't absorbed well without consuming black pepper with it. Black pepper contains piperine, a substance that enhances the absorption of turmeric (curcumin) by 2,000. (1)
How to Make Turmeric Shots
This wellness shot takes about 12-15 minutes start-to-finish.
Prepare Turmeric, ginger and fruit – peel and chop fresh turmeric and ginger and juice two lemons.
Blend – Add the peeled turmeric and ginger root in a blender and blend. Add about 1/4 cup water as it processes to help it break down into a paste.
Strain: Strain though a fine mesh sieve over a bowl or put the contents in a nut bag and squeeze the juice over a bowl. Discard remaining turmeric and ginger.
Lemon juice: Mix lemon juice with turmeric ginger juice.
Pour – pour about 1/3 cup for each shot (I purchased these little shot containers at Smart and Final)
Apple cider vinegar: Stir in 1 teaspoon of apple cider vinegar to each shot.
TIP: The turmeric will discolor your hands and kitchen tools. Use food handling gloves if you have them.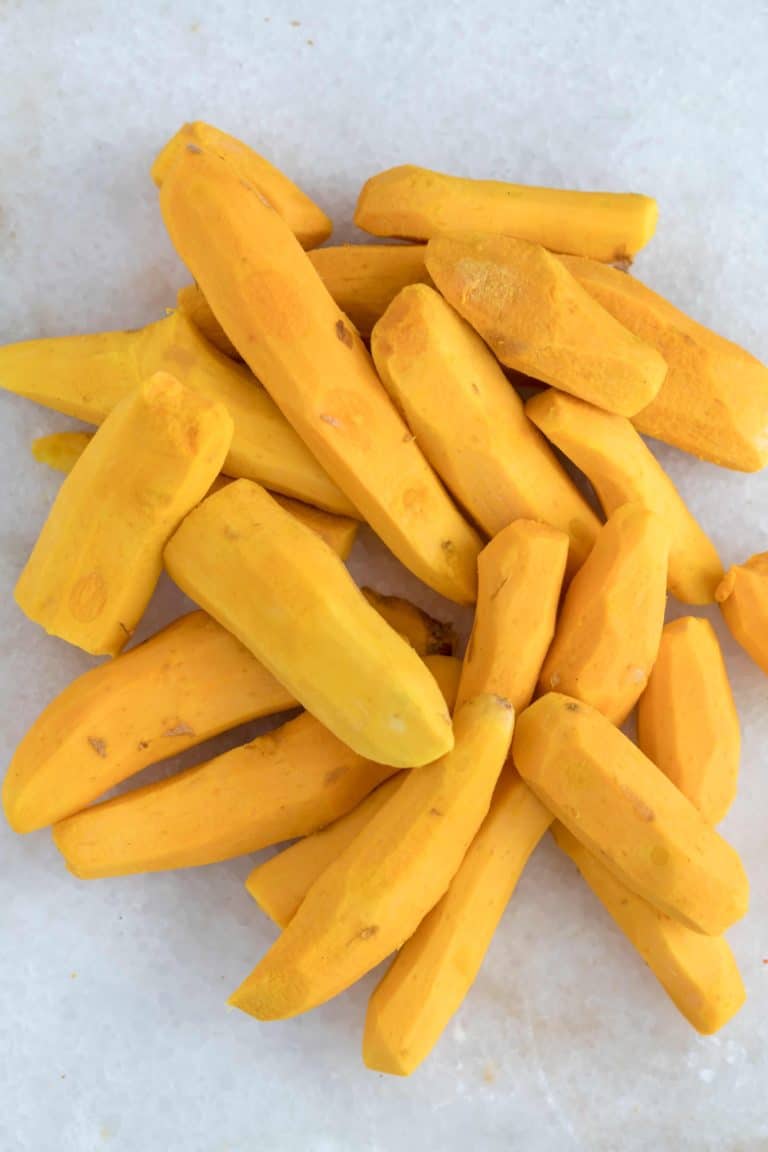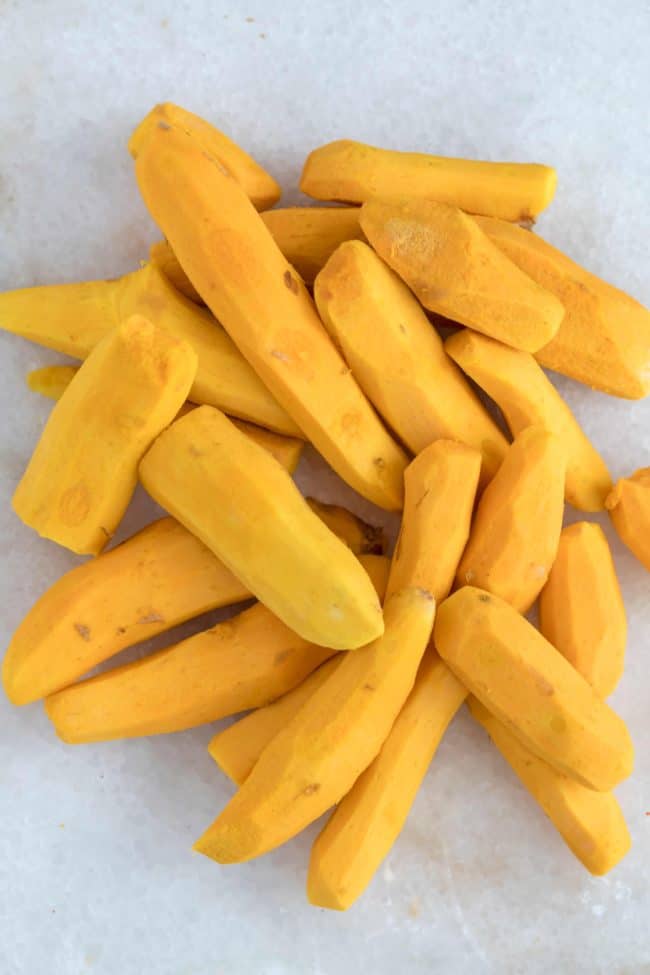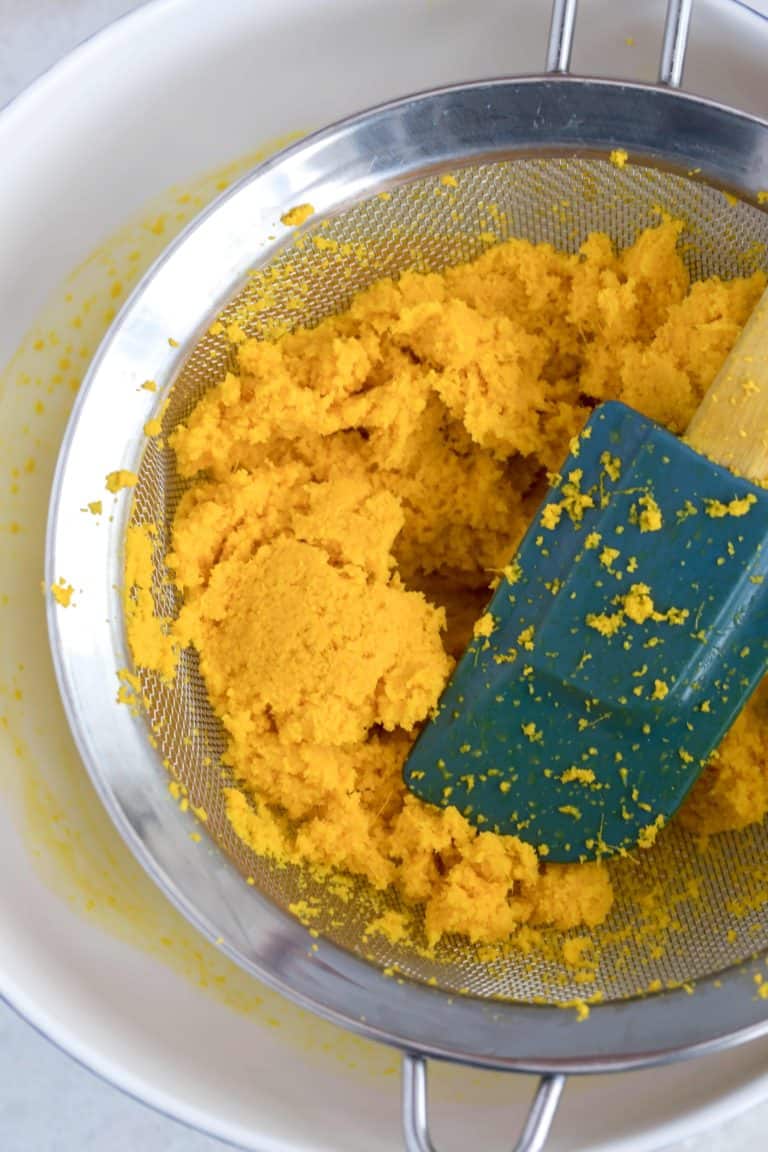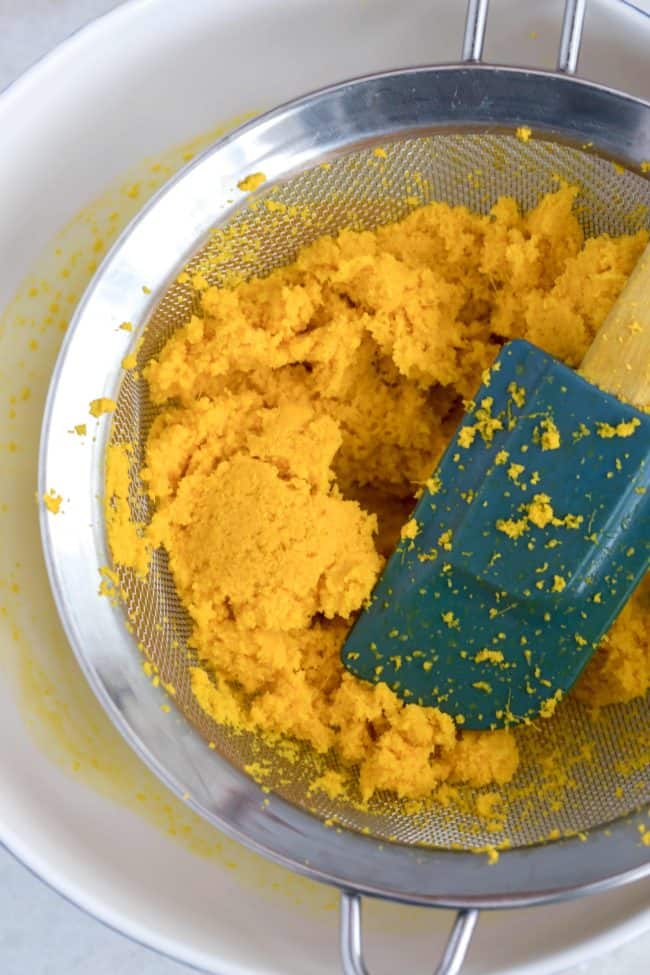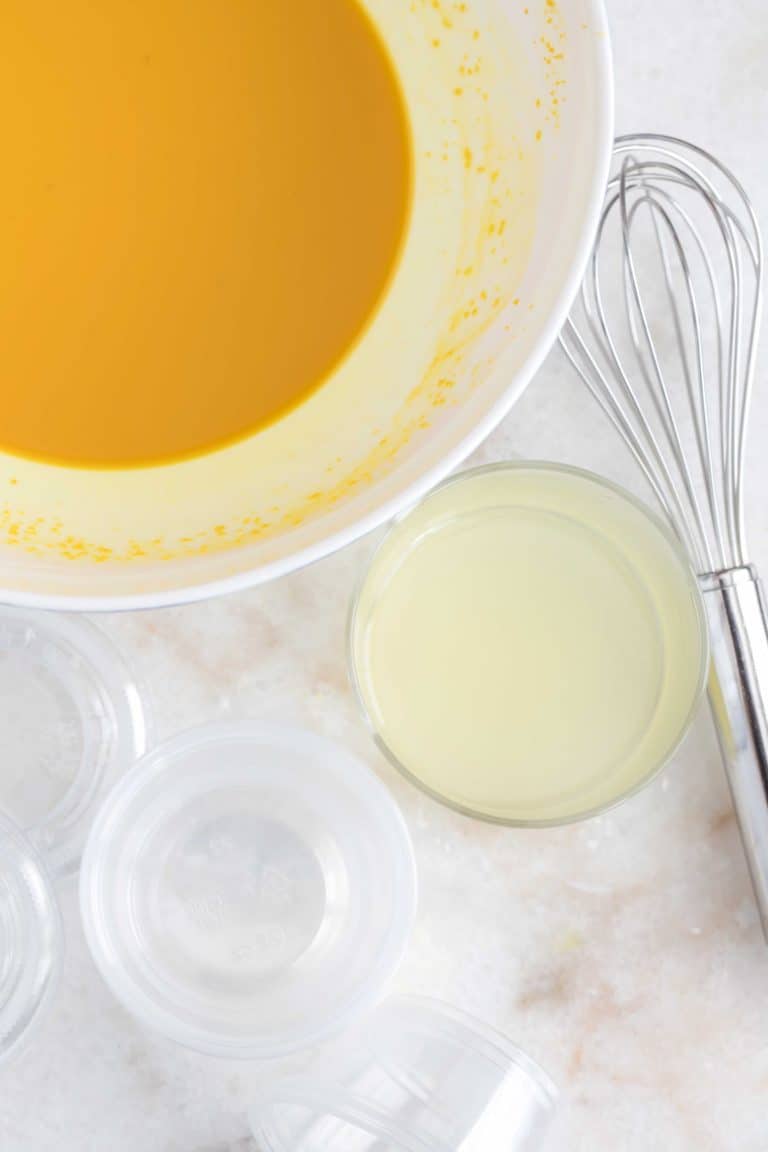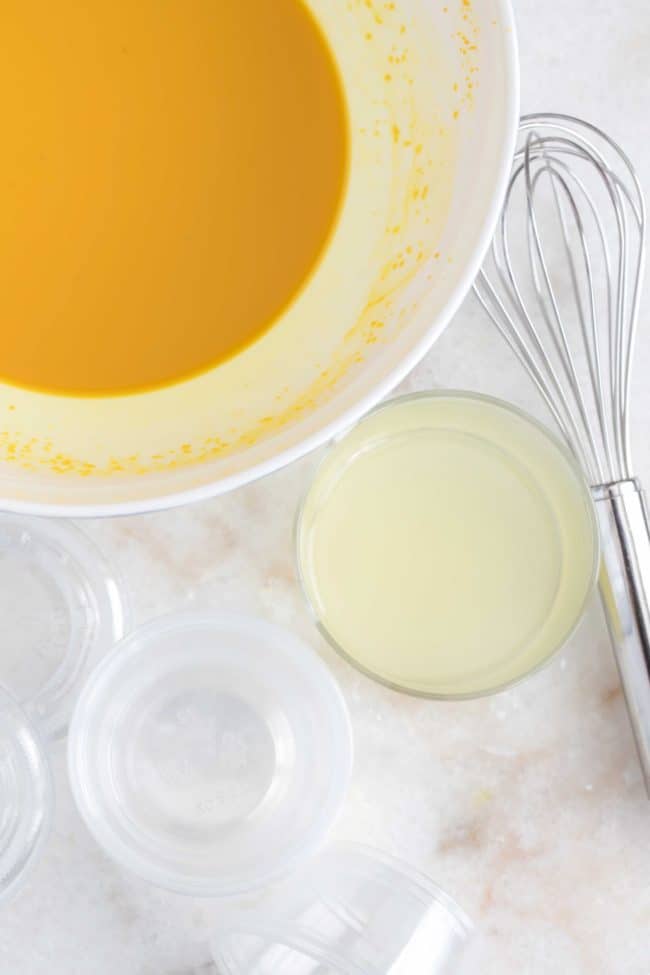 Turmeric Shot Benefits
These Turmeric Shots are a great addition to your daily wellness plan. You've likely seen a wellness shot at your local health food store (and they aren't cheap), so why not make a batch of your own at home so you can take them routinely to reap the benefits.
Rich with antioxidants
Powerful anti-inflammatory
Aids digestion
Improves blood circulation
Detoxifying
If drinking a lemon ginger turmeric shot straight-up is too potent for you, just pour a shot into a glass of water and drink it. Drinking wellness shots is definitely an acquired taste, but the health benefits make them so worth drinking.
Benefits of Turmeric
Turmeric is the spice that gives curry its yellow color (that's why this olive oil salad dressing has a vibrant yellow color). Here's a few of the benefits of consuming turmeric.
Rich with antioxidants that neutralizes free radicals
It increases activity of our body's antioxidant enzymes
Increases level of a brain hormone known as BDNF, which may increase the production of new neurons and combats degenerative disease in the brain
Powerful anti-inflammatory that is more effective to some with rheumatoid arthritis than anti-inflammatory drugs
May help combat depression
Benefits of Ginger
Ginger is part of the plant family that includes turmeric and cardamom. Its spiciness comes from components known as ketones and gingerols found in ginger. And it's been used for ages for the treatment of the common cold, nausea, arthritis and high blood pressure and more. It's rich with antioxidants, being surpassed only by pomegranate and some berries. (4) Ginger is a potent anti-inflammatory and it stimulates digestion and aids in proper absorption of nutrients from foods. (5)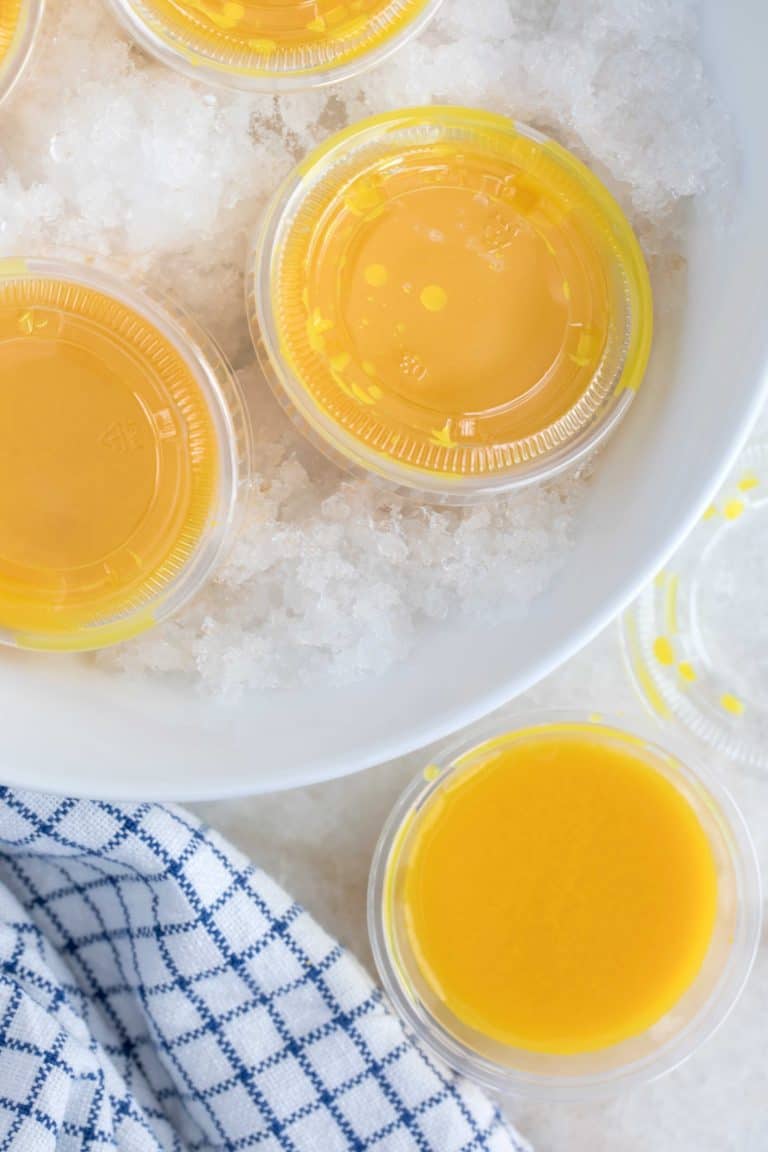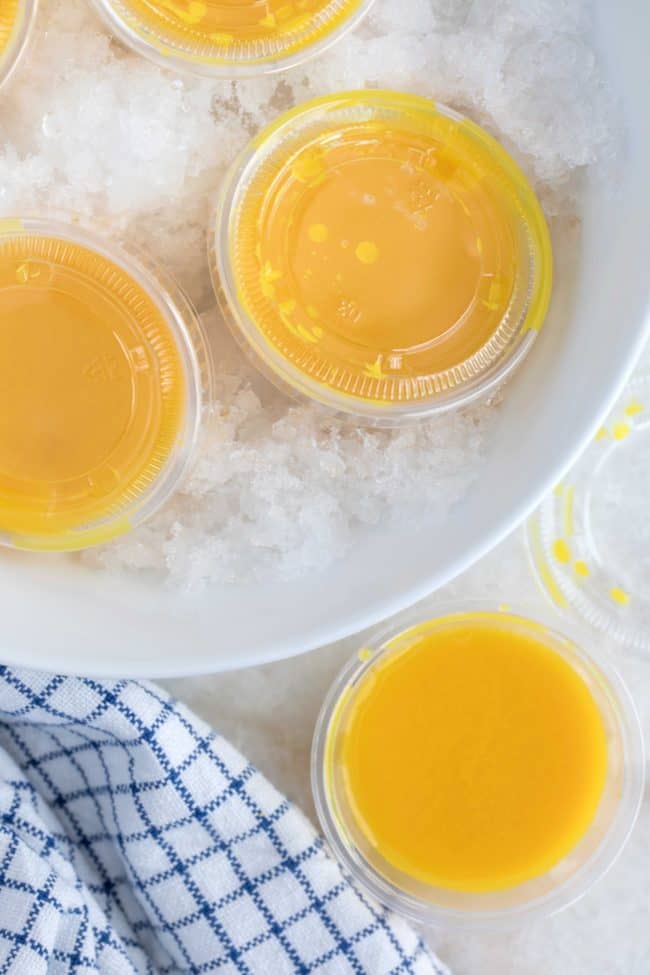 Benefits of Lemon
Lemons are rich with vitamin C, which helps prevent buildup of plaque and the progression of atherosclerosis and heart disease. The citric acid, bioflavonoids, vitamin C, calcium, pectin and limonene found in lemons are powerful nutrients which give a boost to the immune system, helping to ward off infections and disease. Lemons are considered one of the most alkalizing foods you can eat. Lemons have a high concentration of negatively charged ions which may increase oxygen flow to the brain.
Benefits of Apple Cider Vinegar
Apple cider vinegar is a potent antimicrobial and antioxidant. It may promote weight loss, lower blood sugar levels and lower blood pressure. Some studies suggest that apple cider vinegar may also help lower cholesterol and triglyceride levels. (1)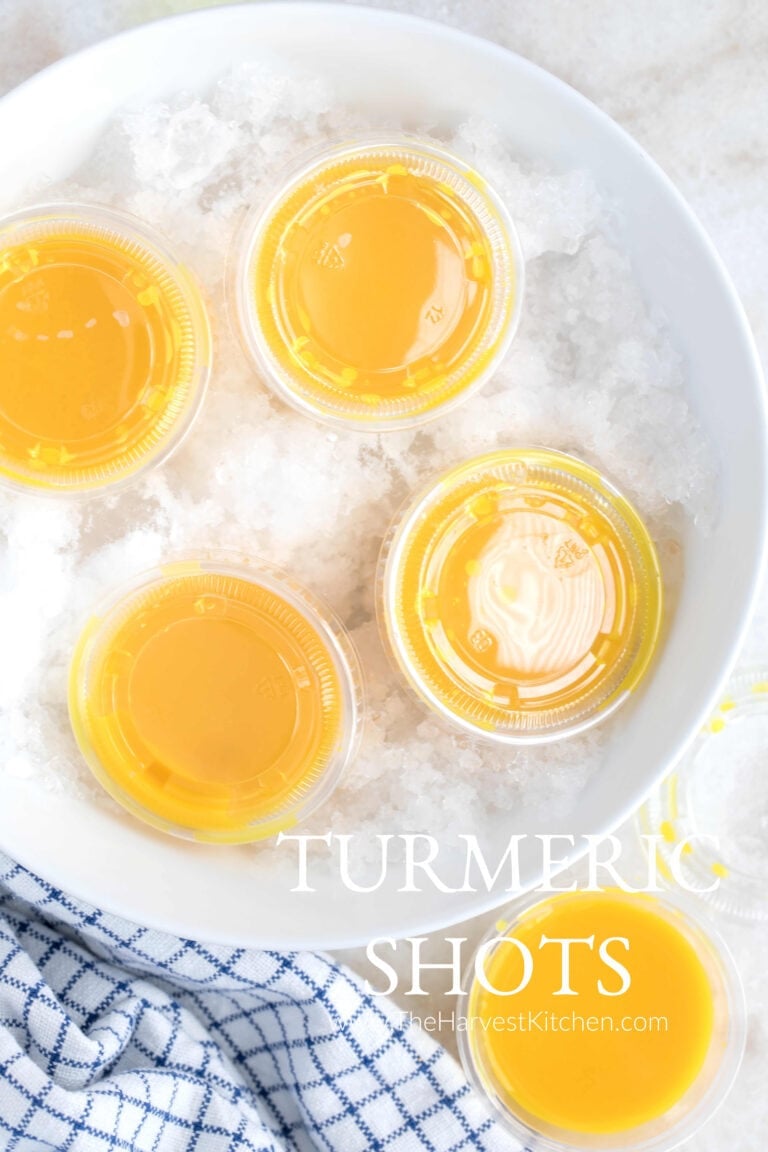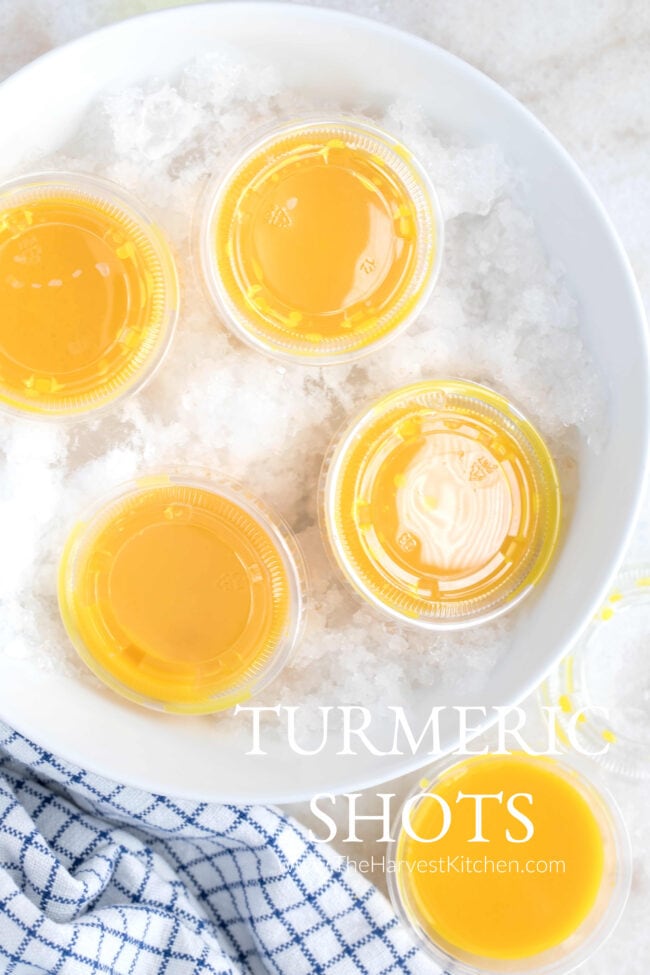 Apple Cider Vinegar Recipes
Drinks to Boost Immune System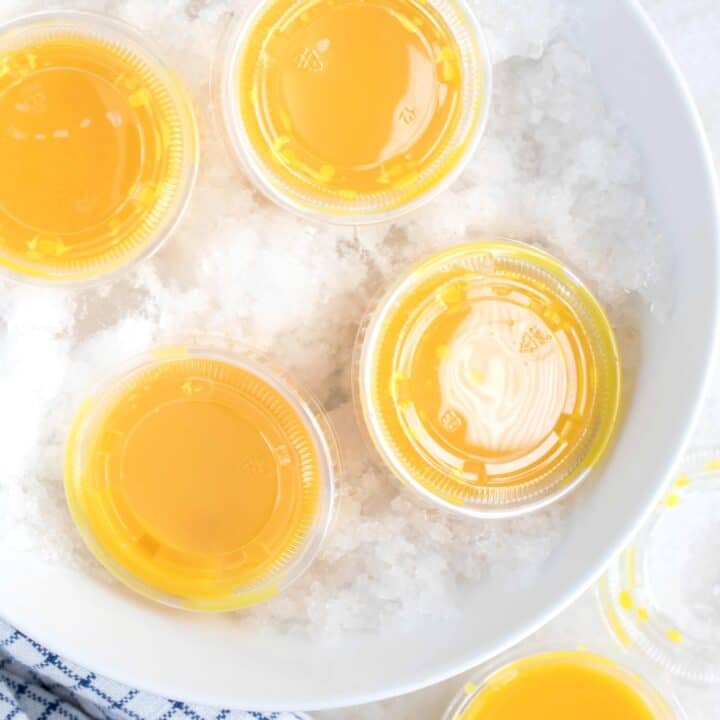 Yield: 6 servings
Turmeric Shots
These turmeric shots can help boost your immunity, reduce inflammation and stimulate the body's natural detoxifying process.
Ingredients
1 cup fresh turmeric root, peeled and chopped
1 cup fresh ginger root, peeled and chopped
4 large lemons, juiced
1-2 tablespoons apple cider vinegar per shot
pinch of black pepper per shot
1/4-1/2 cup water (as needed)
Instructions
Peel and chop ginger and turmeric
Add ginger and turmeric to blender.
Add water and blend until it turns to a paste
Strain paste through a fine mesh sieve using the back of a spatula or spoon.
Pour the lemon juice in the bowl with the turmeric ginger juice and blend.
Distribute the turmeric ginger juice evenly among 6 shot glasses.
Add 1-2 tablespoons apple cider vinegar to each shot.
Add pinch of black pepper to each shot.
Seal lid on each shot. Shake before consuming.
Notes
Convenient containers to store shots in can be purchased at Smart and Final.