Italian Salad Dressing
Yum
This Italian Salad Dressing rivals any Italian restaurant salad dressing out there.  
This Italian Salad Dressing recipe is a versatile one.  Keep things simple, or you can add parmesan cheese, minced kalamata olives and capers if you want to really make it extra special.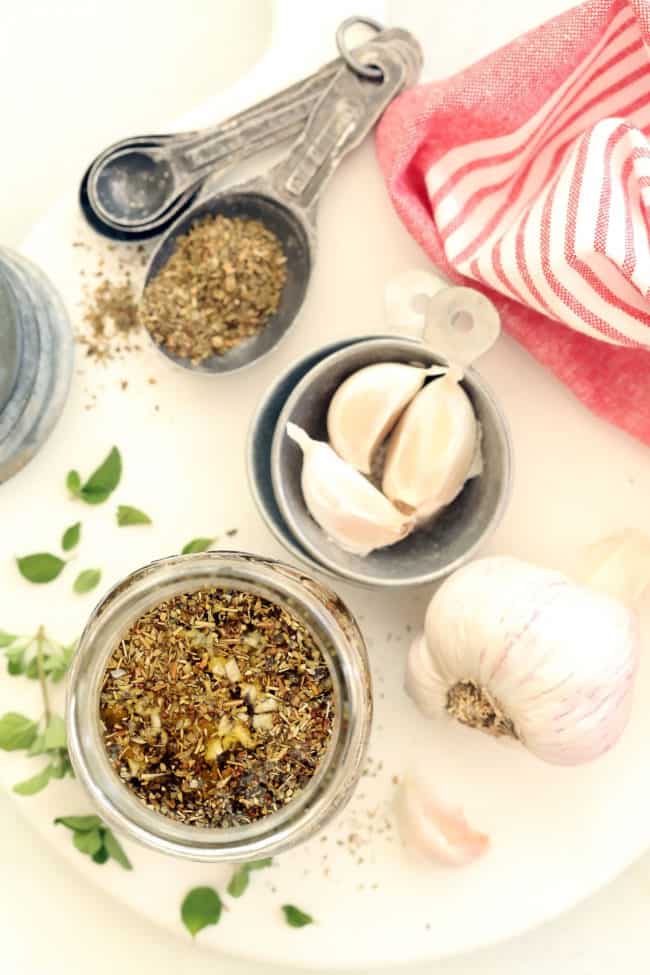 This Italian vinaigrette makes a simple green salad super delicious, but it also works well in pasta salads.   If you make it using balsamic vinegar, it makes a great bread dipping sauce to snack on before your meal.  And it's a great marinade for vegetables to grill as a side with salmon or chicken.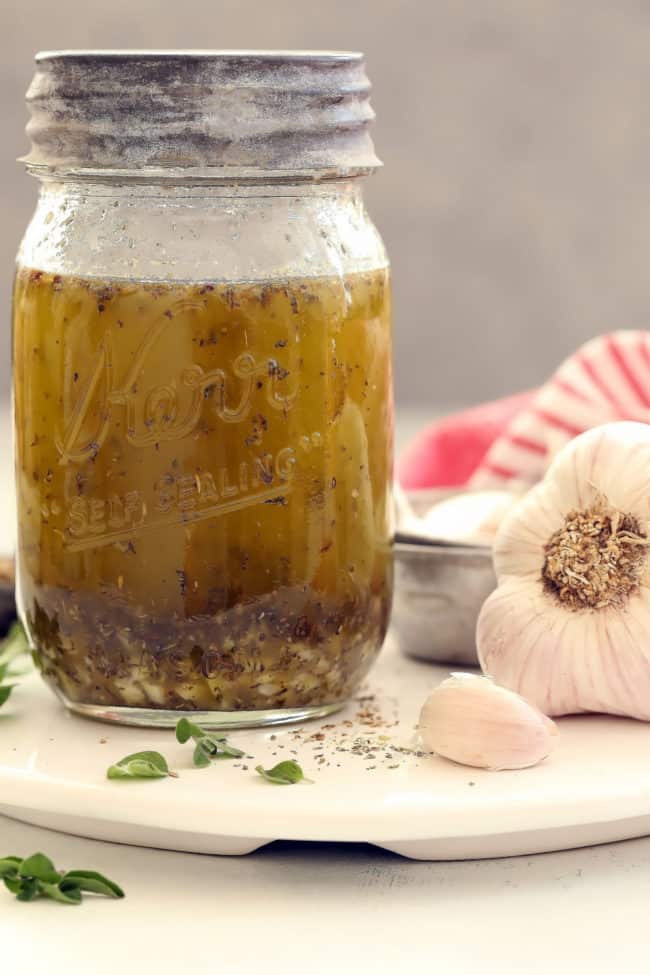 It may seem like the amount of oregano is a bit much in this recipe, but trust me, it isn't at all.  It tastes just perfect once tossed in a salad.  This Italian vinaigrette tastes the very best if the flavors are allowed some time to mingle in the refrigerator.  Overnight even better.  This Italian Salad Dressing tastes as good as any in an Italian restaurant puts out.
This dressing comes together quickly with ingredients I always have on hand. If you need a little sweetness to your dressings, then just add a tablespoon of honey to the mix or more to your preference.   This is a deliciously flavorful dressing that you'll want to add to your weekly rotation.
~ Deb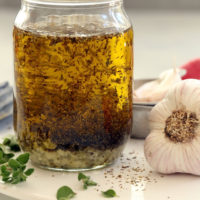 Italian Salad Dressing
Yield: 6 - 8 servings
Total Time: 5 minutes
Ingredients:
2-1/2 tablespoons red wine vinegar
1-1/2 tablespoons dried oregano
1 teaspoon dried basil
1 tablespoon fresh lemon juice, plus more to taste
2 garlic cloves, minced
1-1/2 tablespoons minced kalamata olives (optional)
2 tablespoons Parmesan cheese (optional)
1/4 teaspoon freshly ground black pepper, plus more to taste
1-1/2 cups good extra-virgin olive oil
Directions:
Combine the vinegar, oregano, lemon juice, garlic, kalamata olives , Parmesan cheese, and pepper in a medium bowl and whisk to combine the ingredients.
Set aside for 5 minutes to marinate the oregano and basil.
Add the olive oil in a slow thin stream, whisking constantly to combine.
If you're in a hurry, just add  all of the ingredients to a glass jar with a lid and shake to combine.
Leave a Comment