Quinoa Salad with Beets and Kale
Yum
I've been hooked on this Quinoa Salad with Beets and Kale for going on 3 weeks now.   This power food salad is chock-full of nutrients ….and it's both satisfying and filling.  
I personally like beets best if they're cut into small manageable pieces.  I also love it when they're mixed with green apple.  The sweet, tart crunch of apple  balances nicely with the earthy flavor of tender beets.
My good friend, Malcolm is the one who introduced me to roasted beets a number of years ago.  Prior to him making them for me at dinner one night, beets were a veggie that I routinely and intentionally  snubbed.   Having only had canned beets as a kid (you can see why I chose to ignore them), I never knew just how delicious fresh beets can be.  I love to roast or steam up a batch of beets, cut them into my desired smaller pieces and then keep them in a jar in the fridge to add to my salads or to have as a side dish on a whim.  Beets are a powerhouse of nutritional benefits.  They're detoxifying, have anti-inflammatory and cancer fighting properties, and they're a rich source of antioxidants, Vitamin C, fiber, folate and potassium.  You can read more here about the Benefits of Beets.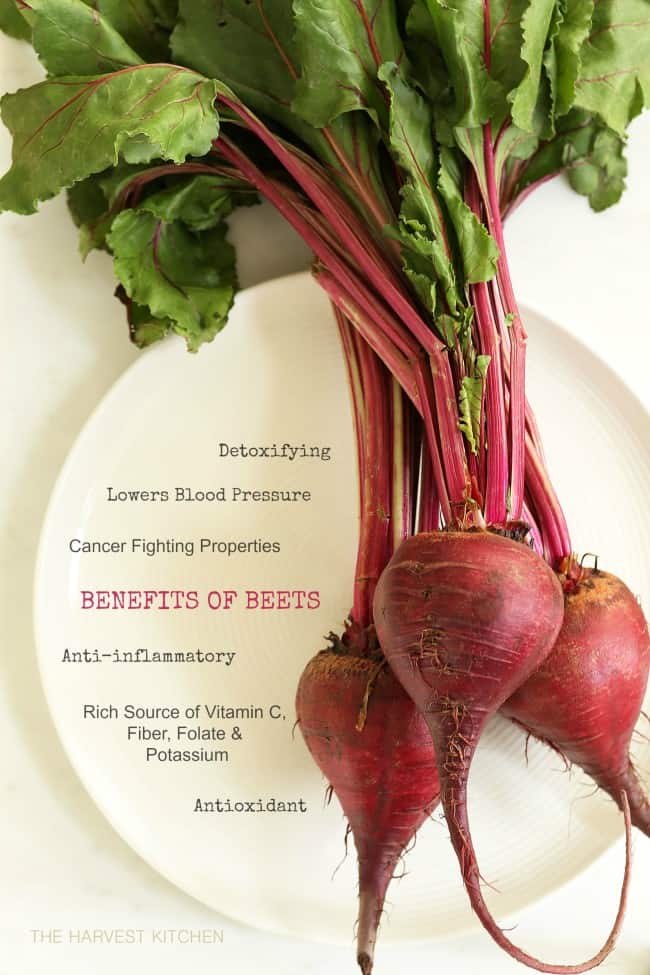 If you like this recipe, you might like these other beet recipes as well.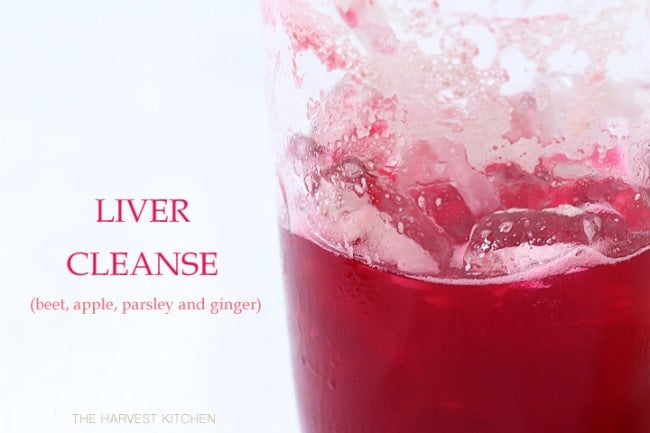 This Beet Apple and Ginger Juice is my favorite juice blend!  I have it at least once a week!!  I either make a batch, or I buy it at Mother's Market.
As for these  Citrus Marinated Beets ,I have them all the time!  I love to keep a large container of them in the fridge.  Rather than snubbing these beauties, they have become an object of my affection, bordering on obsession.
And this  Marinated Beet Salad  is always hugely popular!!
I hope you give this completely addicting Quinoa Salad with Beets and Kale recipe a try.  I'm completely in love with it!!
~ Deb
Quinoa Salad with Beets and Kale
Yield: 4 servings
Total Time: 30 minutes
Ingredients:
For the Salad
3 large red beets, peeled and cut into dice
2 Granny Smith apples, peeled and cut into dice
2 cups sliced kale (stalks removed and discarded)
1 tablespoon freshly squeezed lemon juice
1 tablespoon extra-virgin olive oil
3/4 cup cooked quinoa
1/2 cup raw or toasted walnuts
1/2 cup crumbled goat cheese
For the Walnut Vinaigrette
1/4 cup sherry vinegar (red wine vinegar will work but omit about 1 tablespoon)
1 teaspoon Dijon mustard
1/2 cup extra-virgin olive oil
1/4 cup walnut oil (if omitting walnut oil - then use 3/4 cup extra-virgin olive oil)
1/2 teaspoon clover honey
kosher salt and freshly ground black pepper to taste
Directions:
For the Salad
Preheat the oven to 350.
Place the diced beets on a sheet of aluminum foil and drizzle with the olive oil.
Fold the foil so the beets are sealed and place on a large cookie sheet.
Roast in the oven for 15-20 minutes or until a fork pierces easily into the beets. You want them soft but still a little firm.
Remove the beets from the oven and set aside to cool.
Add the kale, lemon juice and a drizzle of olive oil.
Massage until the kale starts to soften and wilt, 2 to 3 minutes.
Add the apple, beets.
Drizzle some walnut vinaigrette over ingredients and toss.
Add the quinoa and walnuts and gently toss again.
Garnish with goat cheese.
For the Walnut Vinaigrette
Combine the vinegar, honey and mustard in a bowl.
While whisking, slowly pour a steady stream of the olive oil.
Season with salt and pepper.
Beets have been shown to provide antioxidant and anti-inflammatory benefits. They contain compounds that help protect against heart disease and certain cancers, and they contain lutein and zeaxanthin which provide health support with respect to eye health.
Quinoa is one of the most protein-rich foods on the planet, containing all nine essential amino acids. Quinoa is high in fiber (which helps lower cholesterol and glucose levels). Quinoa is high in iron and rich in magnesium (magnesium is good for the heart and helps to relax blood vessels), Vitamin B2, and manganese.
Kale is high in iron, fiber, calcium (good for strong teeth and bones), Vitamin A (good for vision and skin), Vitamin C (protects immune system), and powerful antioxidants (which help protect against various cancers). Kale is a great anti-inflammatory food (which helps fight against autoimmune disorders). Kale also offers cardio support and can help lower cholesterol levels.
Apples are high in antioxidants (helps protect against various cancers and strengthens immune system), they help to lower cholesterol and blood sugar levels. Certain studies have shown that consumption of apples on a regular basis (an apple a day is not just an old adage) helps with reduced risk of some cancers, cardiovascular disease, asthma and diabetes.
Walnuts have a high concentration of omega-3 fat. The omega-3 fat found in walnuts and walnut oil is not the same as the kind of omega-3 found in fish (salmon). The omega-3 fat in walnuts is called alpha-linolenic acid, the same kind found in flaxseeds. Omega-3s help lower triglycerides and reduce plaque formation. Certain studies have demonstrated greater attention (less "ADD-like" behaviors) in schoolkids when given omega-3s. Walnuts are high in protein, fiber, calcium, magnesium, potassium and manganese.
2 Responses to "Quinoa Salad with Beets and Kale"
Leave a Comment