Superfood Salad
This post may contain affiliate links.
This Superfood Salad has a concentrated dose of nutrients and a delicious blend of flavor and texture.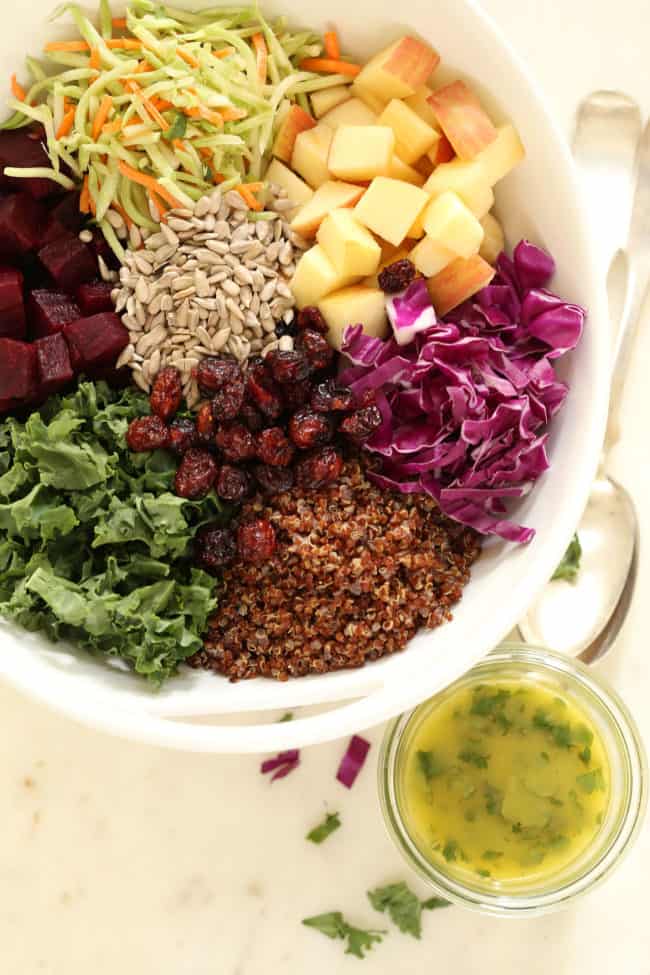 This healthy superfood salad is loaded with curly kale, crunchy broccoli slaw, cabbage, shaved brussel sprouts, apples and sunflower seeds, as well as protein-dense quinoa, small bites of beets and chewy dried cranberries. It's all tossed in a delicious Honey Lime Vinaigrette.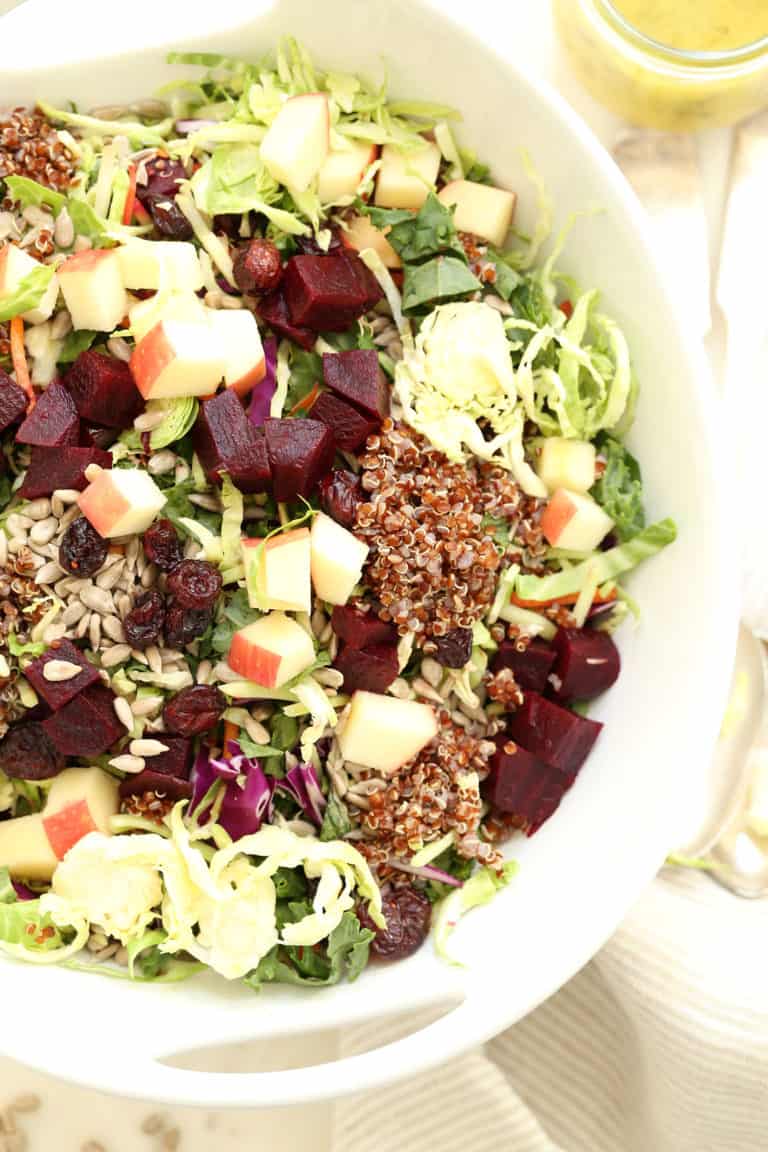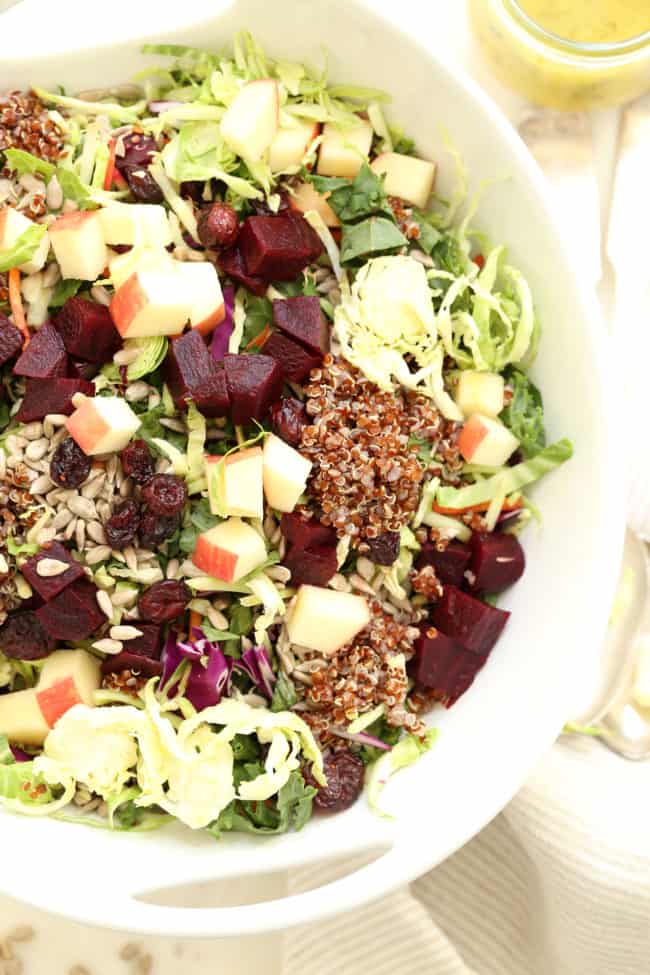 SUPERFOOD SALAD RECIPE
Kale
Cooked beets
Broccoli slaw (Trader Joes or another brand)
Purple cabbage
Quinoa
Apple
Dried Cranberries
Sunflower seeds
HONEY LIME VINAIGRETTE
As for the vinaigrette. It's a good one! It's simple to make and has a delicious tart and sweet combo of flavors.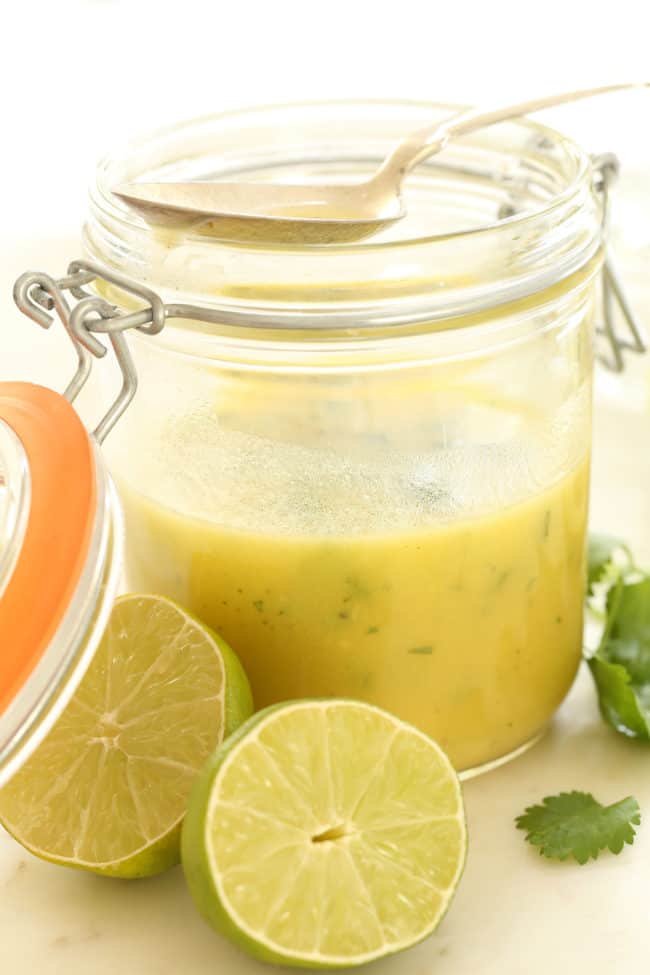 WHAT ARE SUPERFOODS
Superfoods are certain foods that offer superior nutritional benefits to other foods because they are rich sources of important vitamins, minerals, and antioxidants.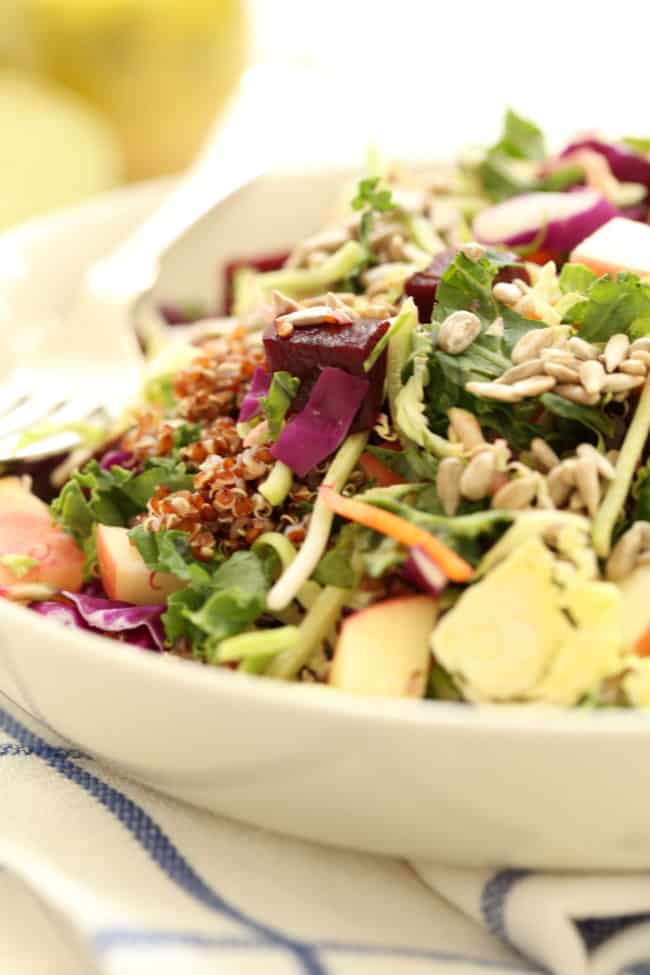 You can also serve this amazing superfood salad with salmon for added protein and healthy omegas. However, this salad is delicious without any meat added at all. It's crunchy and chewy and has a deliciously healthy combo of ingredients. But if you want something a little more substantial for dinner, then a piece of grilled salmon or chicken makes a nice add here.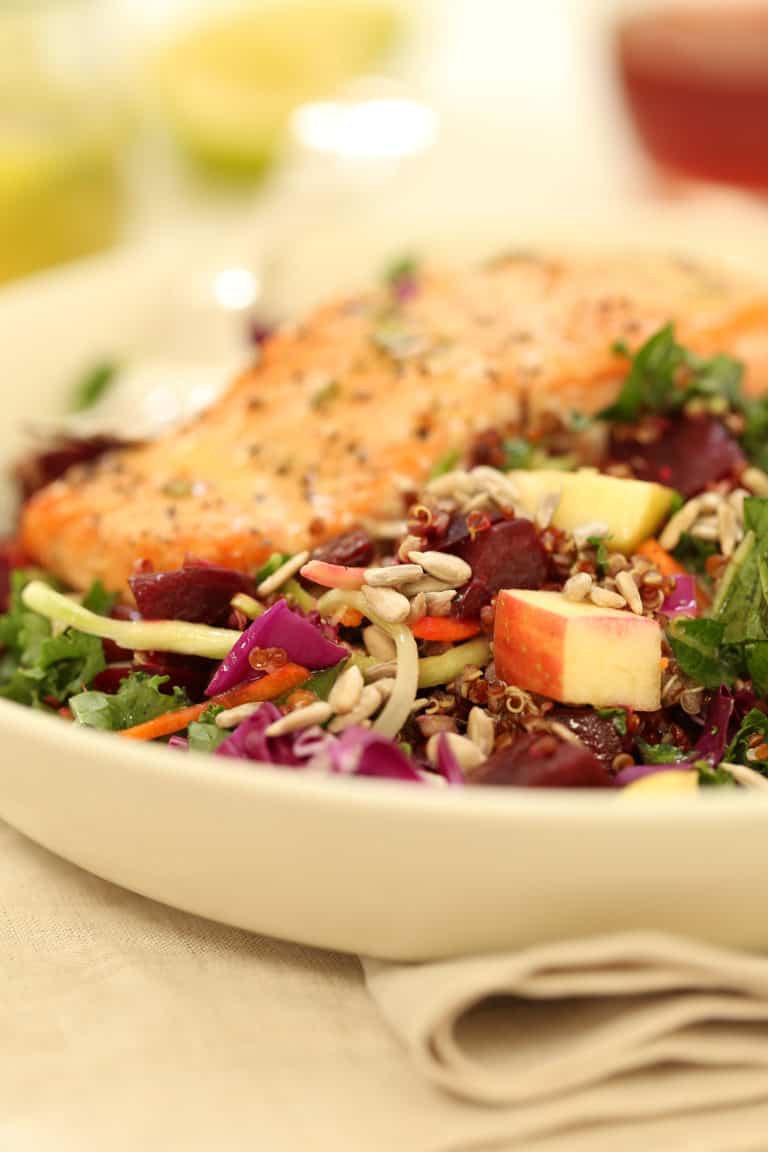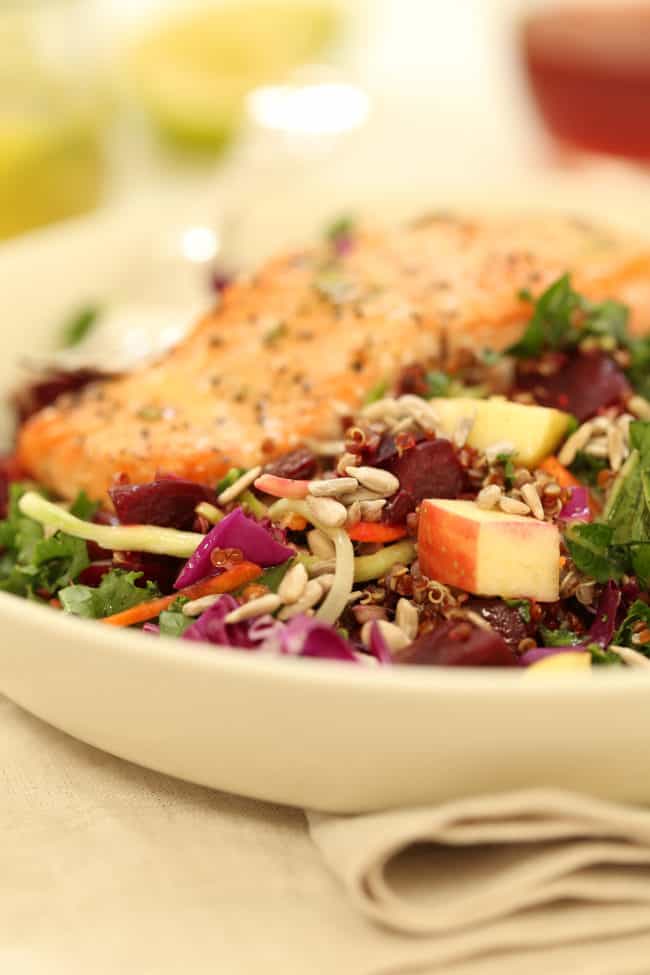 MORE SUPERFOOD SALADS YOU'LL LOVE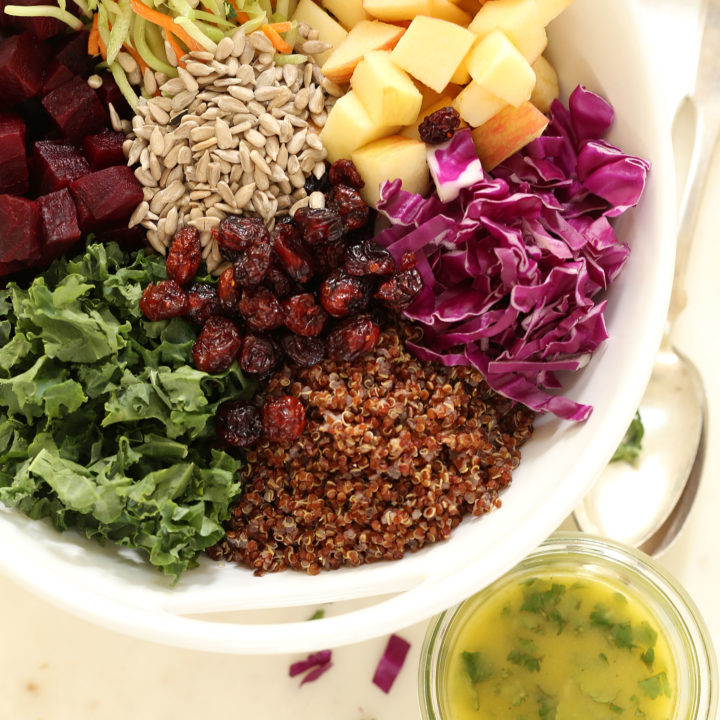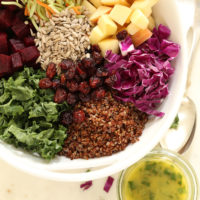 Yield: 4-6 servings
Superfood Salad
This Superfood Salad has a concentrated dose of nutrients and a delicious blend of flavor and texture. Superfoods get their reputation for being rich with nutrients such as antioxidants, fiber, heart-healthy fats and/or phytonutrients, such as the case with the ingredients in this salad.
Ingredients
1 cup curly kale, stems removed and finely chopped
3/4 cup broccoli slaw (I used the organic Trader Joe's broccoli slaw)
3/4 cup purple cabbage, finely chopped
3/4 cup beets, peeled, lightly steamed and cut into small cubes
3/4 cup cooked red quinoa
3/4 cup apple, cut into small chunks (I used Honeycrisp)
3/4 cup brussel sprouts, finely sliced
1/2 cup dried cranberries
1/2 cup sunflower seeds
1/2 cup fresh lime juice
5 tablespoons clover honey
1 tablespoon cilantro, coarsely chopped
2-1/2 teaspoons apple cider vinegar
2 teaspoons Dijon mustard
1/2 teaspoon fresh ginger, finely grated
1/2 cup extra-virgin olive oil
salt and freshly ground black pepper to taste
Instructions
For the Salad
Combine the salad ingredients in a large mixing bowl.
Toss to combine.
Drizzle the vinaigrette along the edge of the salad and fold into the ingredients to lightly coat.
Honey Lime Vinaigrette
Combine all of the ingredients in a mason jar and give it a good shake, or add all of the ingredients to a blender and blend until smooth. Store in the refrigerator.