Gluten Free Lemon Blueberry Muffins
Yum
These Gluten Free Lemon Blueberry Muffins are a new favorite of mine.  They're made with almond flour, sweetened with honey, loaded with blueberries, have a hint of lemon, and they're completely addicting!  I have to tell you – I am so glad  that I quit baking with white flour.  I only wish that I quit sooner!  I can eat as many of these muffins  as I want (guilt-free) because they're actually healthy!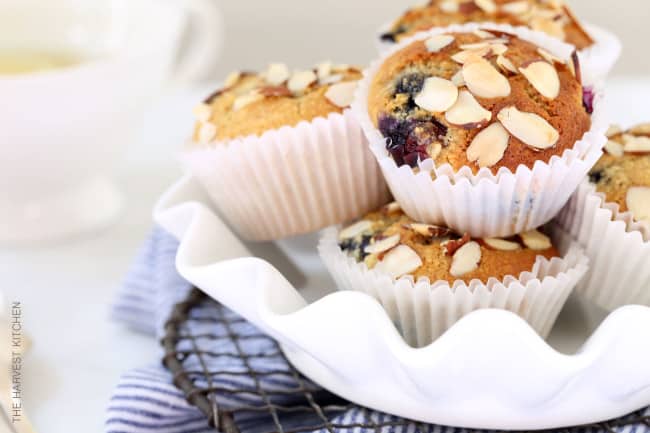 No….you don't quite get the lift…the height.. out of muffins made with almond flour like you do when baking with white flour.  You know what else you don't get….you don't get the heaviness….the weight that muffins made with white flour and sugar have.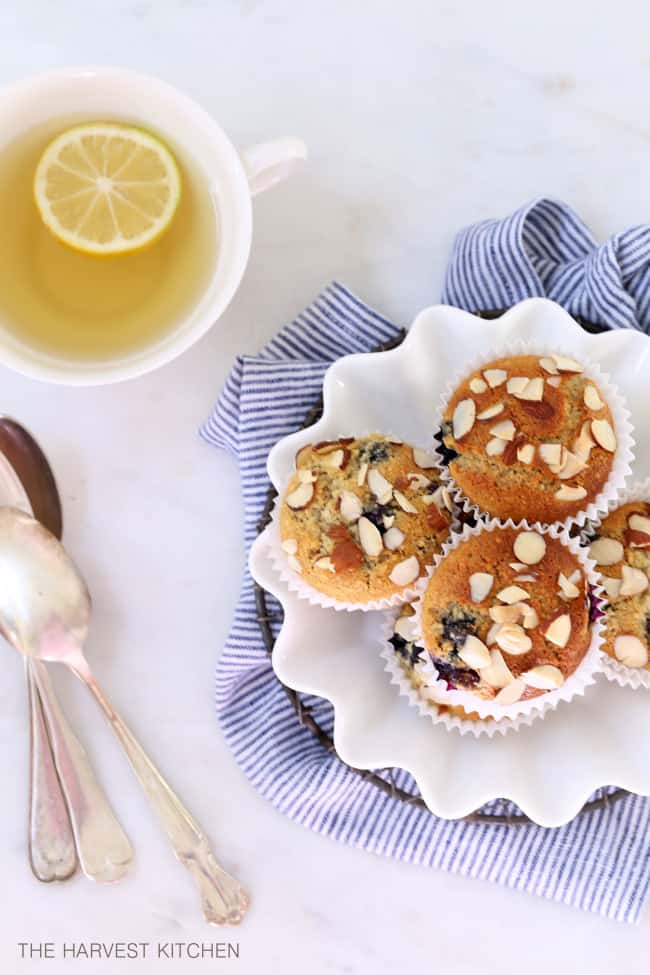 Another upside to these muffins is the abundance of fresh blueberries in them.  If you can't find fresh organic blueberries at your local market – frozen organic blueberries will work just fine!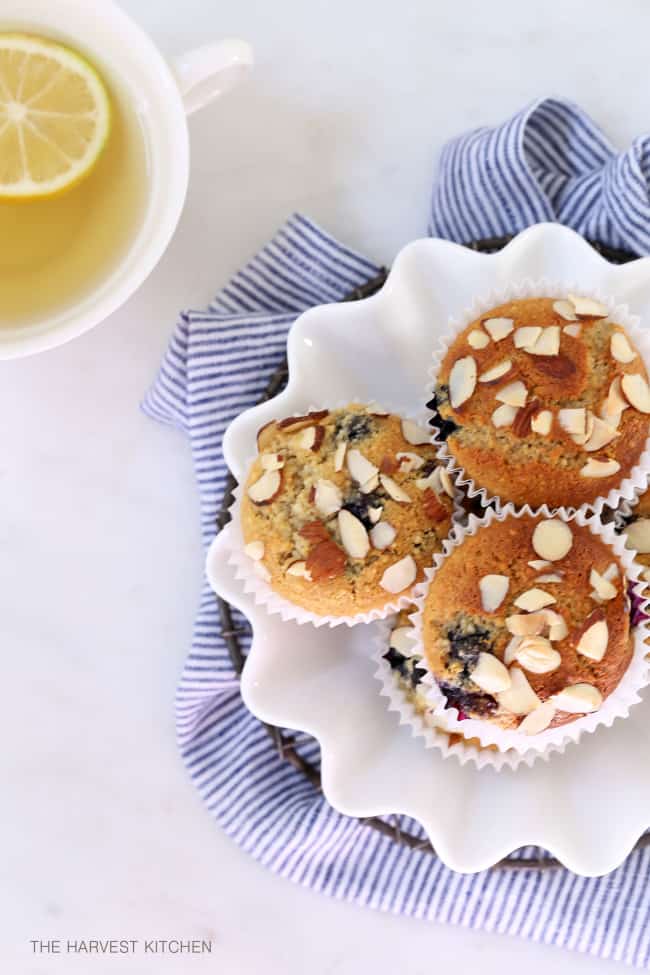 The great thing about blueberries (besides having a great flavor) is they contain antioxidant and anti-inflammatory compounds that help to ward off major disease.  You can read more here about the Benefits of Blueberries  (there are many).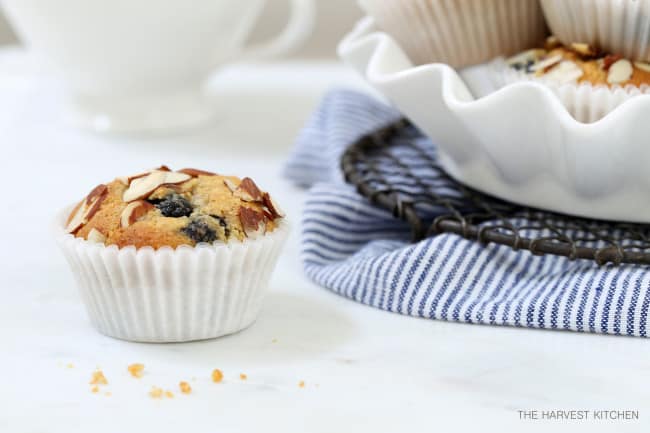 And I don't have a sweet tooth…..so if these muffins are sweet enough for you, just add that 5th tablespoon of honey.
These Gluten Free Lemon Blueberry Muffins will make a great addition to any Easter brunch you may be hosting!
~ Deb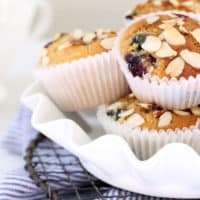 Gluten Free Lemon Blueberry Muffins
Yield: 6 - 9 muffins
Total Time: 30 minutes
Ingredients:
2 cups almond flour (you can substitute with coconut flour)
1/2 teaspoon baking soda
pinch of sea salt
3 free range eggs
4-5 tablespoons honey
2 teaspoons pure vanilla extract
2 teaspoons lemon zest (organic lemon)
5 tablespoons coconut oil, melted
1 cup fresh or frozen blueberries
1/3 cup sliced almonds
Directions:
Preheat oven to 350 degrees
Fill muffin tin with muffin cups.
Combine the almond flour, baking soda and sea salt in a small bowl.
In a separate bowl, blend the eggs, honey, vanilla, lemon zest and slightly cooled coconut oil.
Pour the liquid ingredients into the dry ingredients and blend until well incorporated
Add blueberries and gently fold into the batter.
Fill each liner with batter.
Sprinkle the tops with sliced almonds.
Bake for 20-25 minutes or until a toothpick comes out clean.
2 Responses to "Gluten Free Lemon Blueberry Muffins"
Leave a Comment