Crunchy Curried Broccoli Salad
This Crunchy Curried Broccoli Salad is my riff on a salad that I had at Whole Foods Market. If you like a light curry taste – this is a completely addicting salad.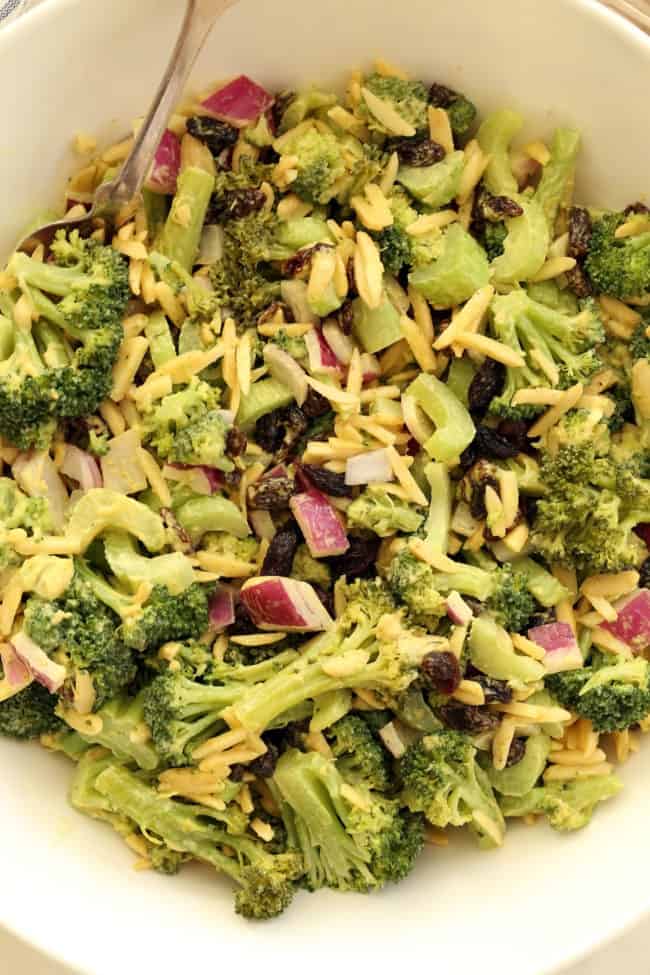 This curried broccoli salad has a delicious light curry flavor and it's loaded with broccoli, celery, raisins, slivered almonds and onion (all of which help to give a good boost the the immune system).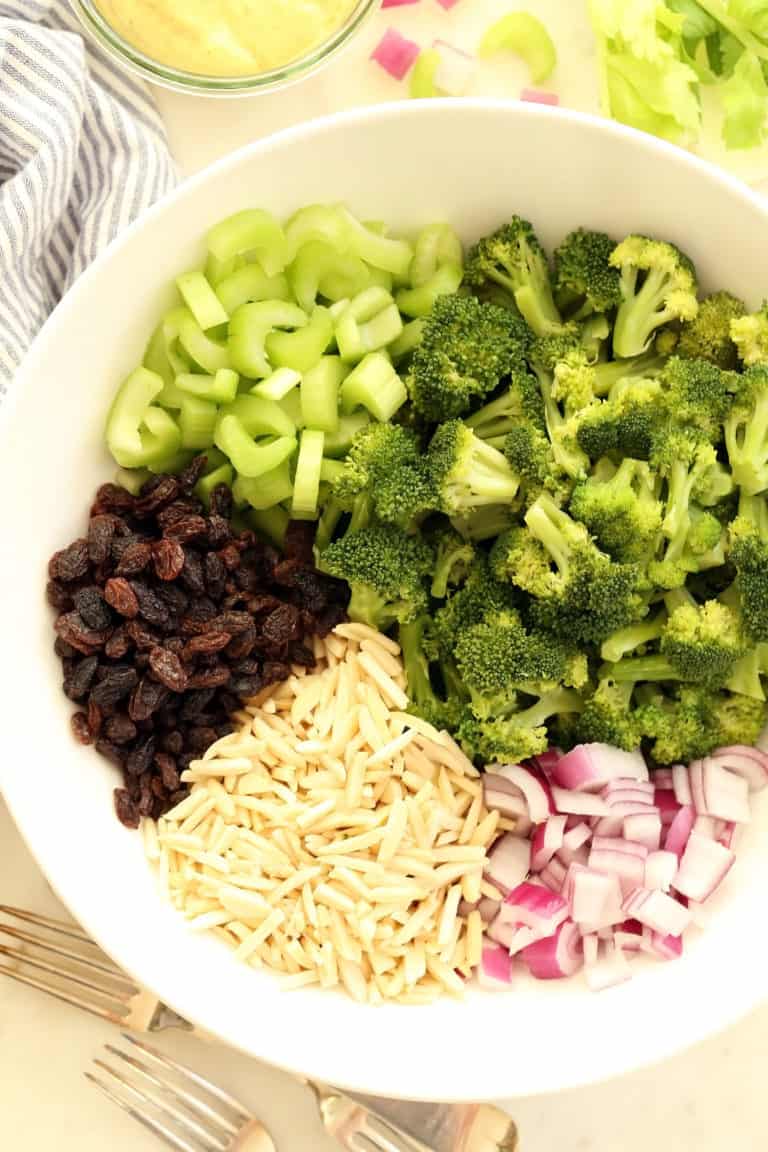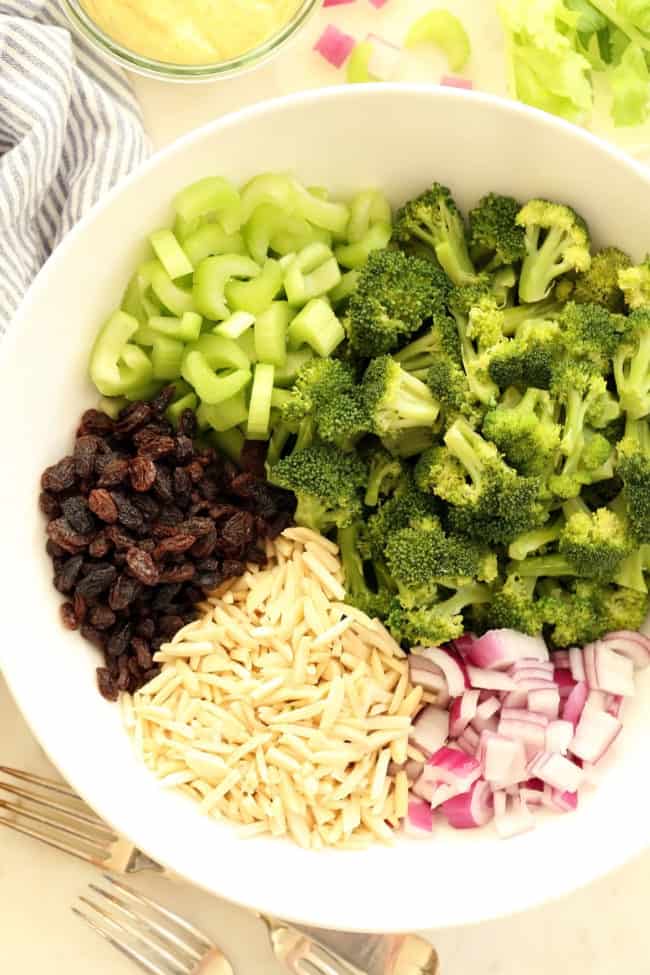 So – you can probably see that I've been on a bit of a salad roll lately. There were so many salad recipes that I wanted to make to share with you for the summer, but then summer came and kind of went. Kids are back in school. The beaches aren't as crowded. But the weather is still hot, so I'm eking out a few final light and summery salad recipes before we start looking to cold weather recipes like soups and stews.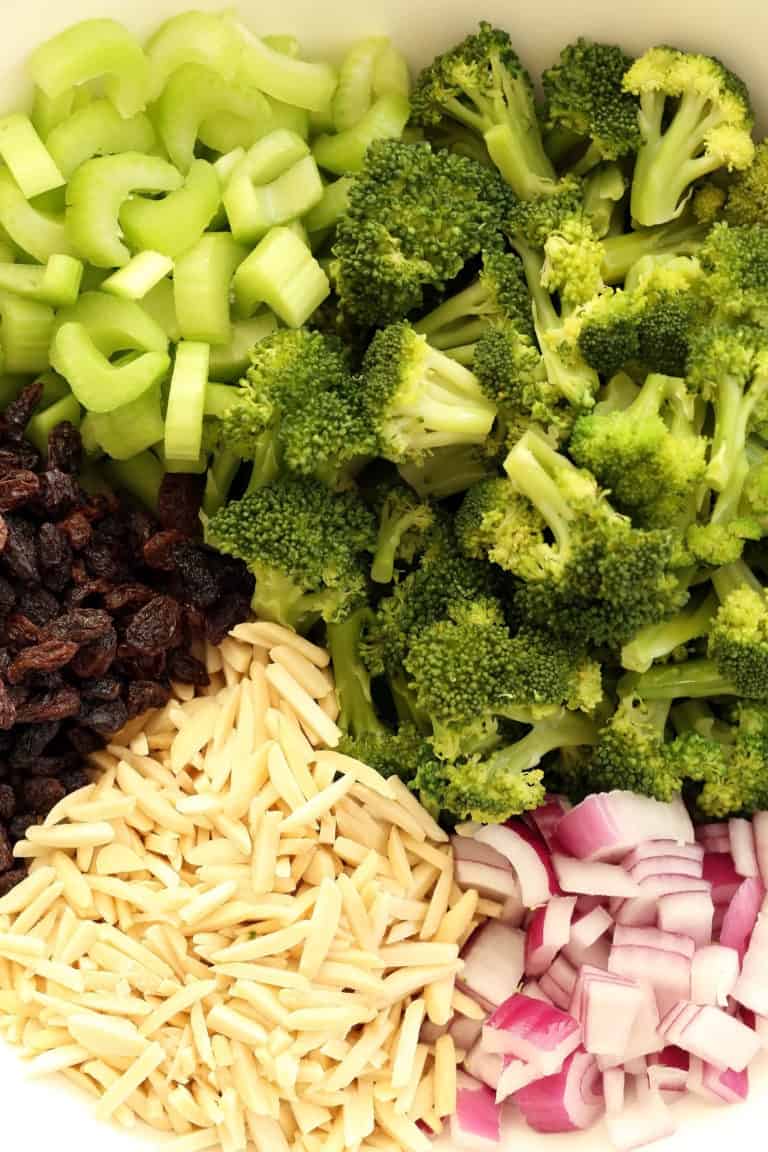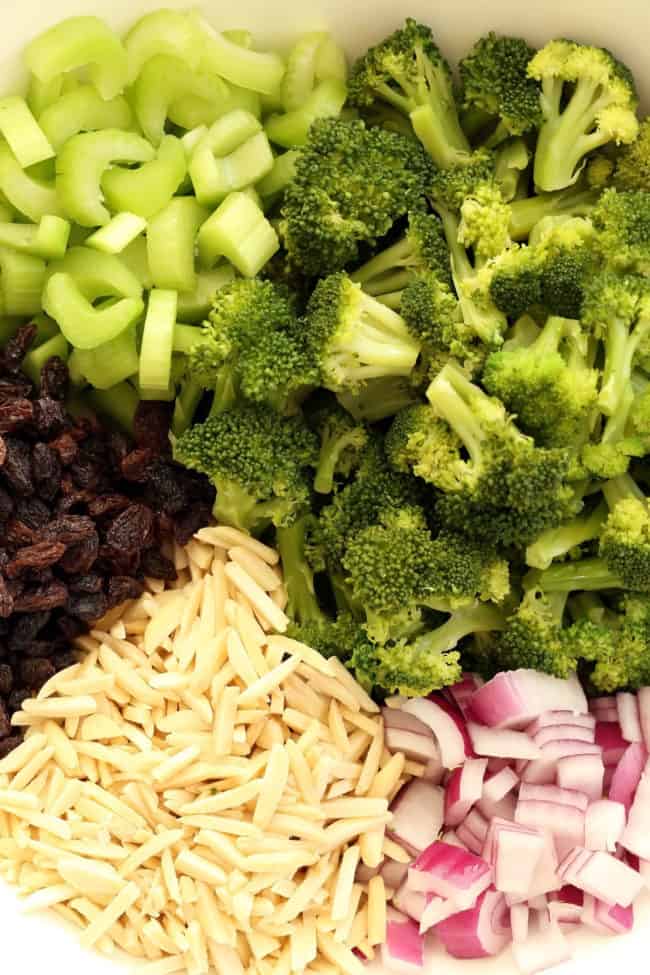 And this salad wasn't even on the radar to post until the other day. I had some of the curried broccoli salad at Whole Foods and instantly fell in love and knew I had to make my own riff on things. This healthy broccoli salad reminds me of the flavors of a good curried chicken salad (which I love). I added celery to my salad because I have a thing for celery in salads like this. I love the extra crunch and flavor.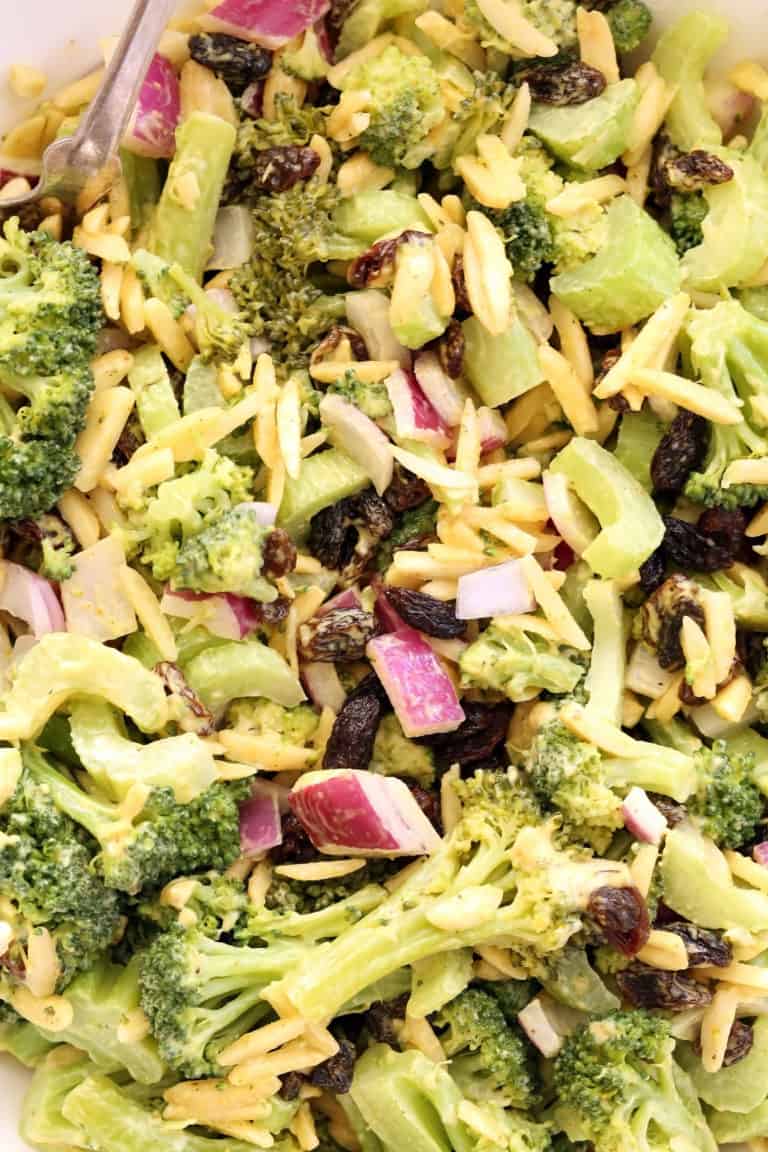 Whether you love it or hate it….broccoli has a plethora of health benefits. It has potent anti-inflammatory, anti-cancer and antioxidant benefits, and it contains nutrients that offer detox-support along with many other important nutrients that promote good health. If you're not a huge fan of broccoli, I'm hoping you'll love this salad enough to want to add more broccoli to your diet. And if you're like me and love your broccoli – you might light this Broccoli Detox Salad as well.
~ Deb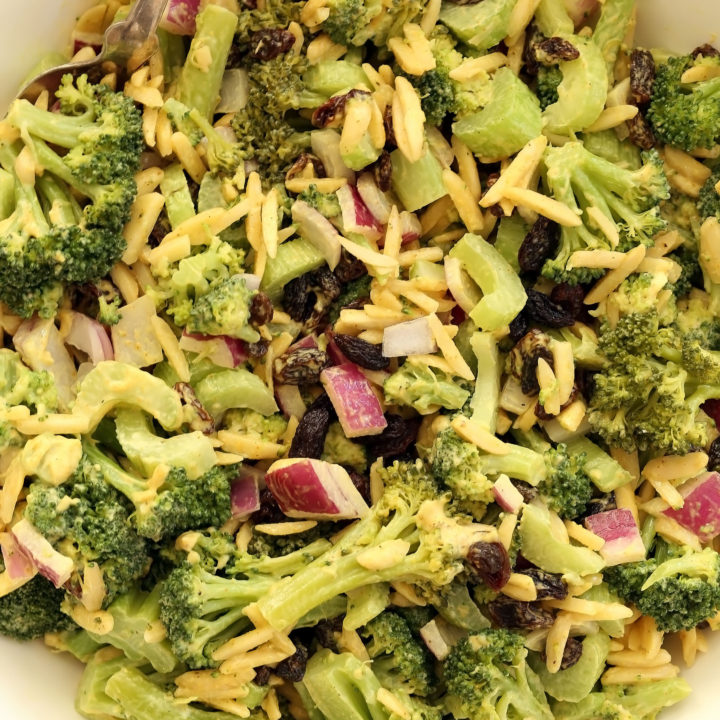 Yield: Serves 4- 6
Crunchy Curried Broccoli Salad
Additional Time
5 minutes
Ingredients
4 cups broccoli florets, steamed for about 4-5 minutes
1 cup celery, chopped (2 celery sticks)
1/2 cup almond slivers
1/2 cup raisins
1/4 cup diced red onion
1/2 cup olive oil mayonnaise
1/4 cup plain Greek yogurt
2 teaspoons ground curry
1-1/2 teaspoons ground ginger
salt and freshly ground black pepper to taste
Instructions
Add the dressing ingredients to a small bowl and whisk to blend. Refrigerate until ready to serve the salad.
Steam the broccoli for about 4 - 5 minutes or until slightly tender but still has a crunch. Chill for 5 - 10 minutes in the refrigerator.
Add the broccoli, celery, almonds, raisins, and onion to a large mixing bowl. Toss to combine.
Pour the dressing over the ingredients and toss until lightly coated.
Leave a Comment