Avocado Hummus
This post may contain affiliate links.
This hummus is a delicious blend of guacamole and blended canned chickpeas.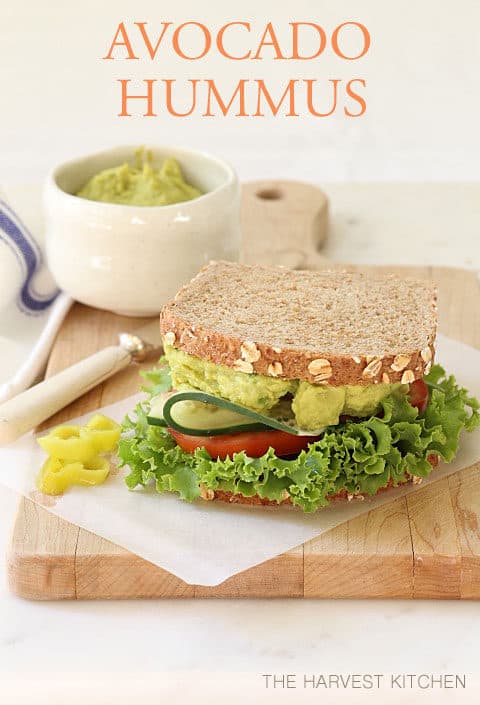 I eat a lot of avocados. I toss them in my soups and salads. I eat them plain straight from the skins with nothing more than a little freshly cracked pepper and a spoon. I really love mashed avocado on toast (although I don't do much bread these days). So, adding a couple of ripe avocados to the food processor while I was whipping up some hummus seemed like a no-brainer. This Avocado Hummus has a really great flavor! Think of it as guacamole with the added nutritional benefits from the chickpeas.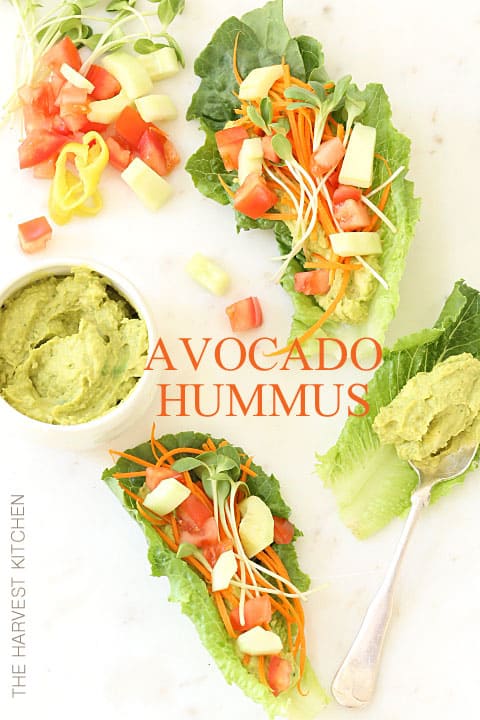 The great thing about avocados, besides their incredible flavor and buttery texture, is they offer a wide range of important nutritional benefits, such as potassium (which helps control blood pressure) and lutein (which promotes good eye health). They're also a good source of the B vitamins (except B-12), vitamin C, vitamin E, magnesium, fiber and phytonutrients.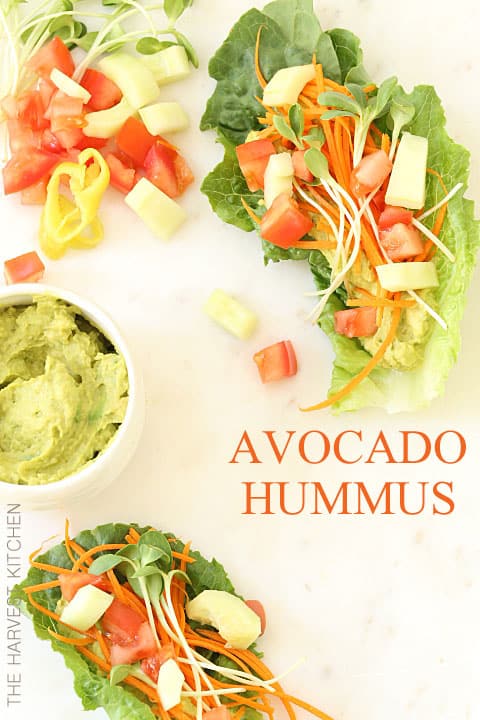 You can obviously serve this Avocado Hummus with tortilla chips, pita chips, crackers, veggies….or you can use it to make yourself a heart-healthy sandwich. Either on bread…or stuffed in Romaine lettuce leaves. Sometimes when I make this hummus, I'll add some fresh jalapeño to give it a little kick. You can keep this hummus creamy – or fold in some mashed avocado to give it a little texture. I personally like it with the pieces of avocado. Something to sink my teeth into. But, either way, you will totally love this Avocado Hummus!!
More Appetizer Recipes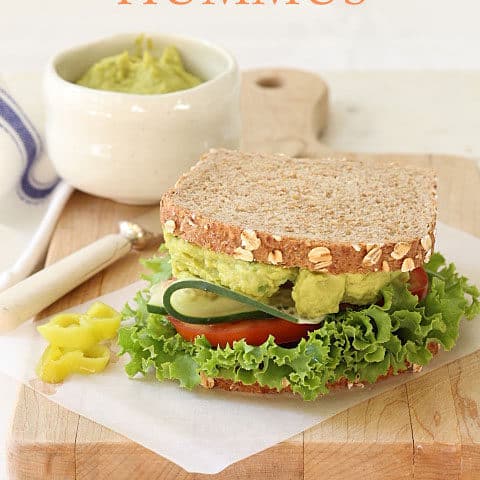 Yield: 6 - 8 servings
Avocado Hummus
Additional Time
10 minutes
This Avocado Hummus is a delicious blend of guacamole meets hummus. Leave a few avocado chunks in the mix and slater on lettuce leaves or between two slices of bread for a sandwich. And of course, it's also delicious as a dip with veggies and tortilla chips.
Ingredients
1 15-ounce can chickpeas, rinsed and drained
2 medium ripe avocados, cored and peeled (reserve 1/2 avocado)
3 tablespoons extra virgin olive oil
3 tablespoons freshly lemon juice
1 clove garlic, peeled
1/4 teaspoon onion powder
1/8 teaspoon garlic powder
1/4 teaspoon ground cumin
2 to 3 tablespoons fresh cilantro, chopped (more for garnish)
1 teaspoon fresh jalapeno (optional)
Instructions
Add all of the ingredients (except for 1/2 of an avocado) to a food processor and process until smooth.
Chop or mash the remaining half of avocado and fold into the hummus for a chunky texture. If you prefer a smooth hummus, then add all of the avocado and process until smooth.
Refrigerate for about 10 minutes to chill before serving.