Spinach Hummus
Yum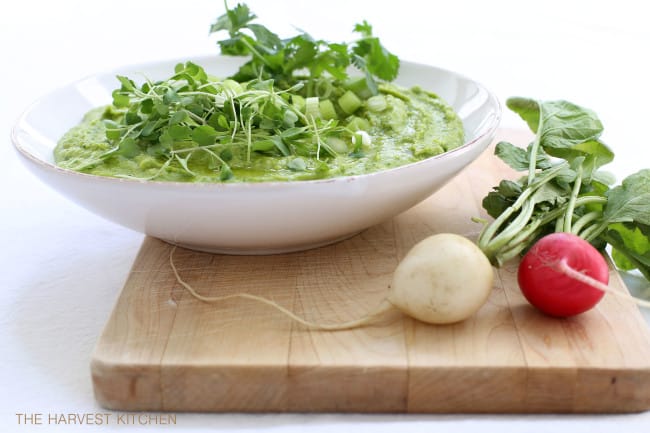 This Spinach Hummus is the latest hummus recipe that I've been crushing on lately.  I was actually just telling a friend of mine today that it seems like every time I make a new hummus recipe …. then that new hummus becomes my new favorite.  It's no different with this one.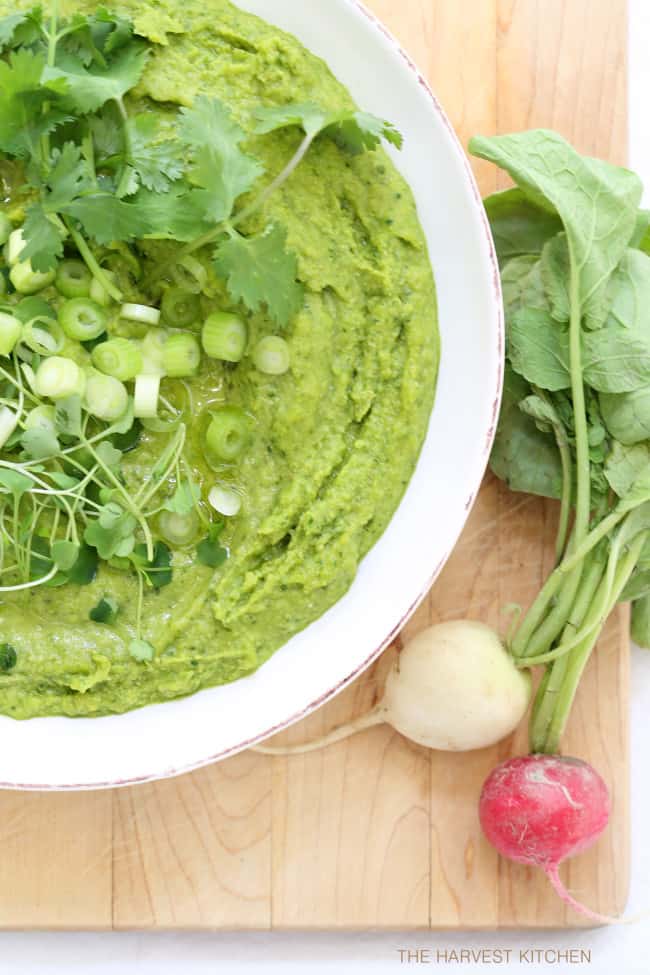 This vibrant green hummus has a slightly peppery flavor due to the micro arugula that I added to the mix.  Micro arugula is  a "micro green" .  Micro greens from a variety of 25 different vegetables contained higher concentrations of vitamins and carotenoids than their fully grown counterparts.  Some studies suggest it's 4 to 6 times the amount.   Microgreens are more tender than their mature counterparts, but they have just as much flavor.  Micro greens are grown in soil which increases their beneficial nutrients and they're harvested between 7 to 14 days after germination.  Unlike micro greens, sprouts are grown in water.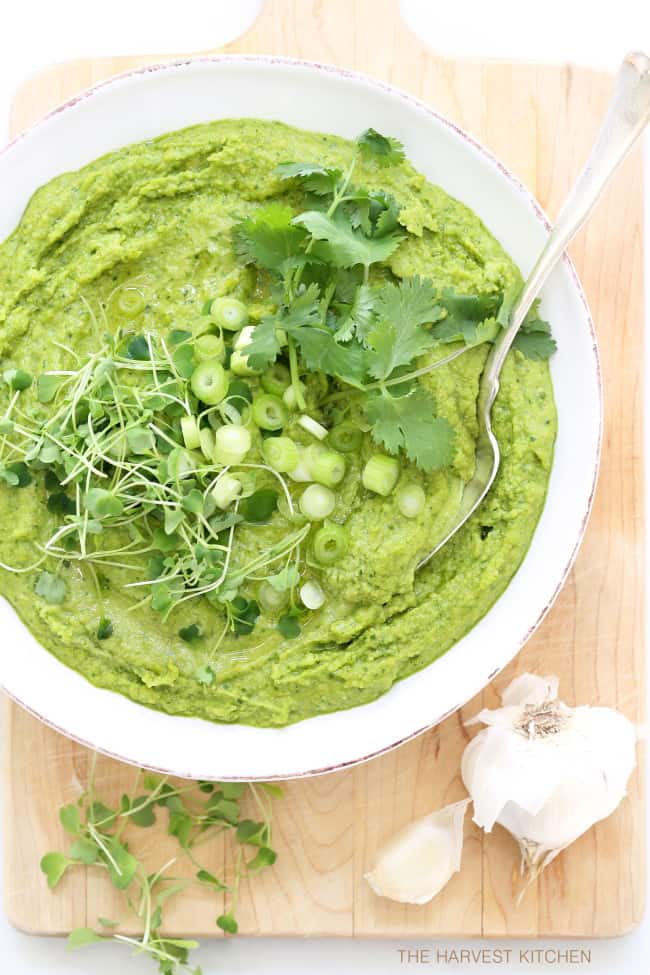 A few ways that you can incorporate more micro greens into your diet
Add with lettuce to sandwiches, wraps and tacos
Toss into salads
Stir into omelets or scrambled eggs with onions, tomatoes and red peppers
Sprinkle into a bowl of soup for a garnish
Blend in smoothies
Mix with quinoa, lentil and grain salads
Add to pestos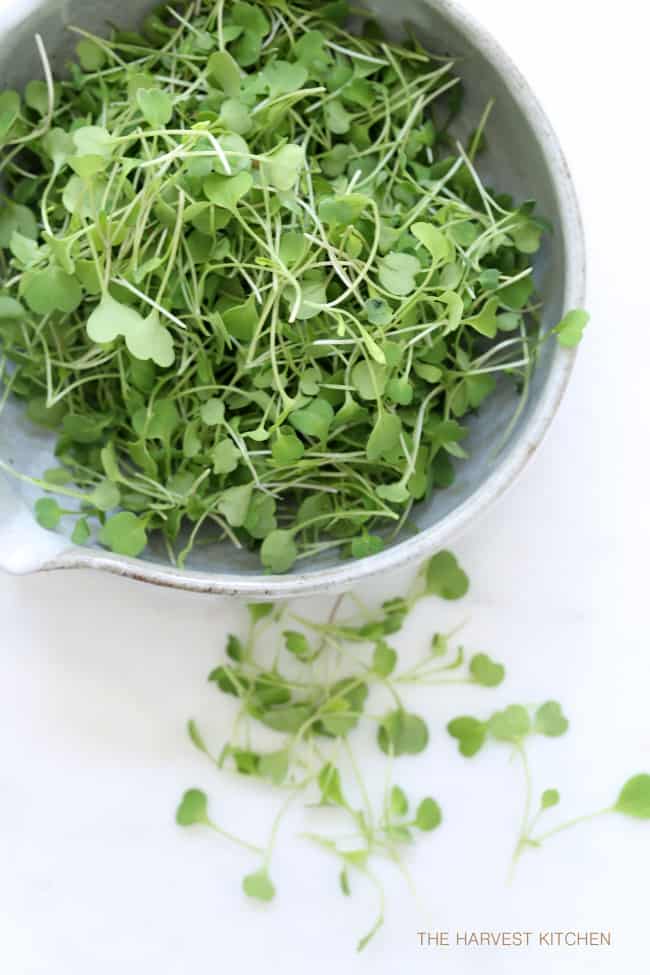 If you'd like to read more about the benefits of micro greens – check out these links
Tiny Microgreens Packed with Nutrients by WebMD
Microgreens Have More Nutrients than Mature Vegetables  by Huffington Post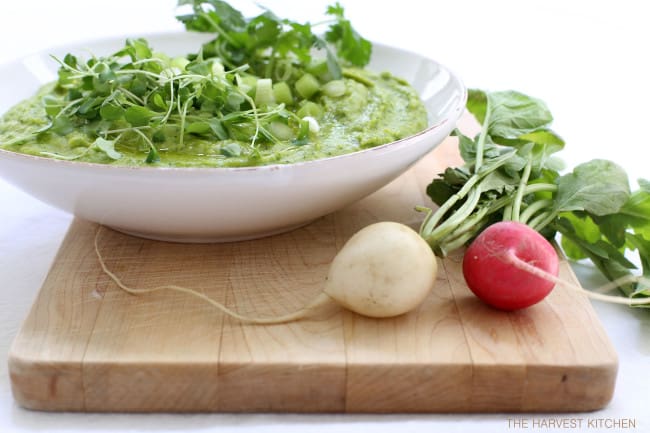 If you like this Spinach Hummus recipe you might be interested in these other hummus recipes as well.
This Spinach Hummus would make a bright festive dip to serve with crudités for Easter.
~ Deb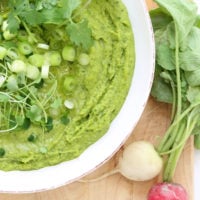 Spinach Hummus
Yield: Serves 6 - 8
Total Time: 15 minutes
Ingredients:
2 15-ounce cans organic garbanzo beans, rinsed and drained
2 cups organic baby spinach leaves
1 cup micro arugula (regular arugula leaves work as well)
1/4 cup organic cilantro
2 organic green onions, chopped (white and light green parts)
1 clove garlic, minced
1 cup extra virgin olive oil
1 tablespoon organic lemon juice
1 pinch of sea salt
Directions:
Place the garbanzo beans in the food processor and process for just a minute to break them apart..
Add the spinach, arugula, cilantro, green onions and garlic and blend for a minute.
Slowly pour the olive oil through the feed on the processor and process for 2 to 3 minutes until the mixture turns smooth.
Add the lemon juice and salt and process another 30 seconds.
Leave a Comment