Blueberry Banana Buckwheat Pancakes
Yum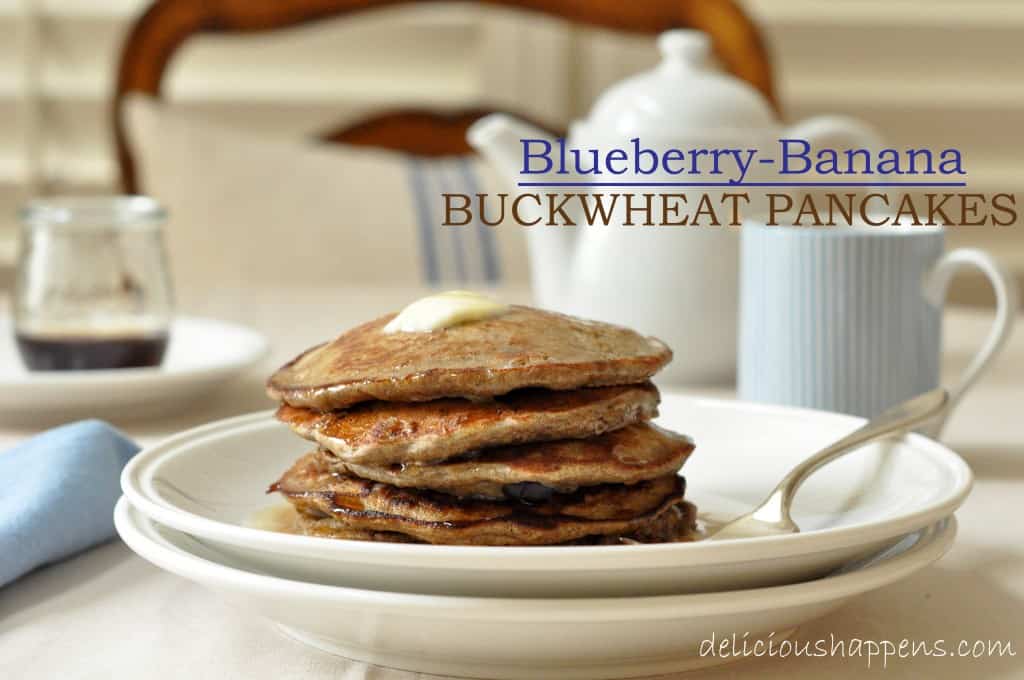 These pancakes are light and fluffy – and the bottom sides are bumpy with fruit.  Ive made these Blueberry Banana Buckwheat Pancakes 3 times in the past 2 weeks.  Twice for dessert.
You'll love how easy it is to whip them up.
You'll also love how the blueberries and bananas compliment the flavor of buckwheat.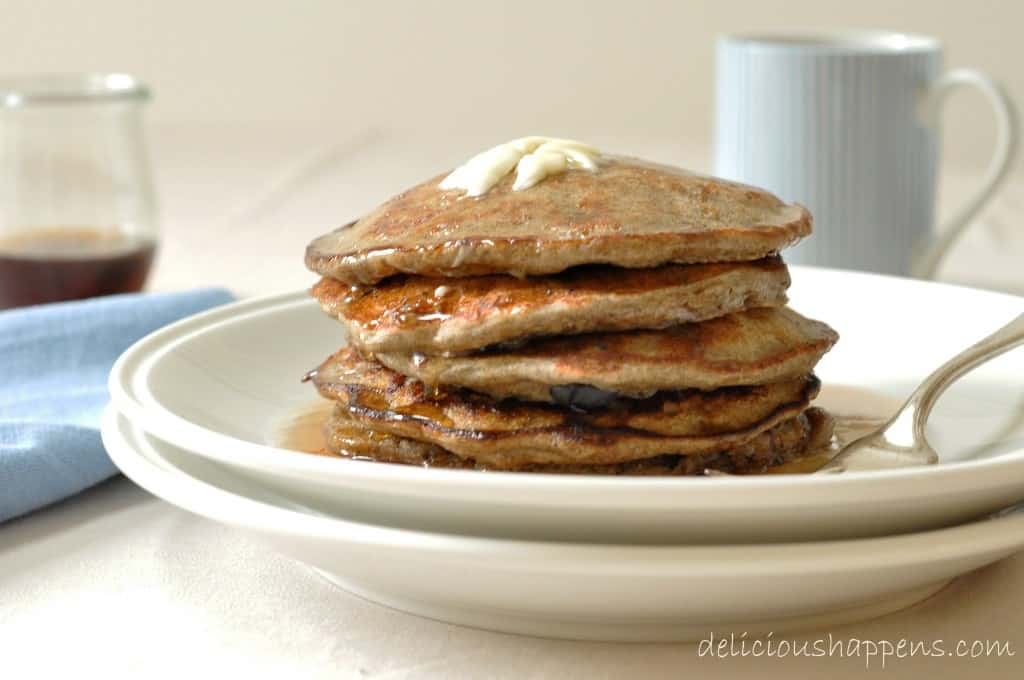 When I was growing up my mom would make buckwheat pancakes on Saturday mornings for my dad because he loved them.  I wasn't altogether overly fond of the distinct flavor of the buckwheat flour back then, but…now, I really love a plateful of healthy buckwheat pancakes.  Especially after reading how beneficial eating buckwheat is.  I just learned that buckwheat isn't a cereal grain …it's actually a fruit seed that is related to rhubarb and sorrel.  It's good for cardio health…it regulates blood sugar,  and it's a good source of fiber.  You can read more about the benefits HERE.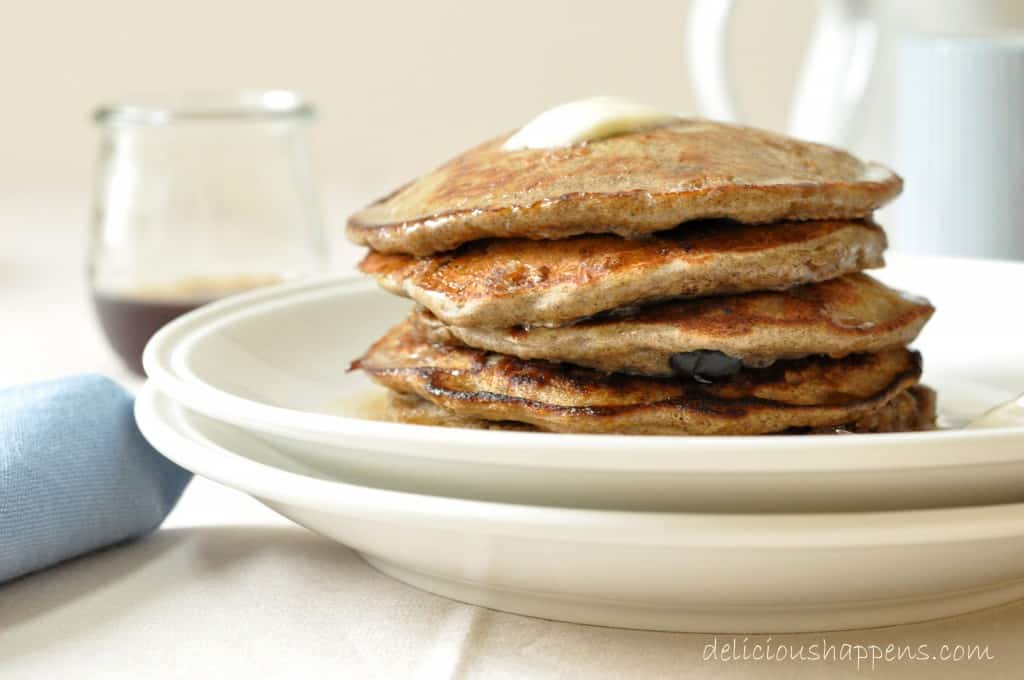 I slightly adapted the recipe for these Blueberry Banana Buckwheat Pancakes from Ellie Krieger's recipe. If you're looking for a new healthy pancake recipe to add to your repertoire – you'll definitely want to give this buckwheat pancake recipe a try. It's a keeper!
~ Deb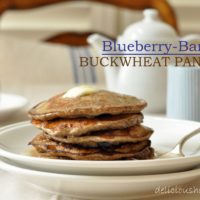 Blueberry Banana Buckwheat Pancakes
Yield: 4 servings
Total Time: 30 - 45 minutes
Ingredients:
3/4 cup buckwheat flour
3/4 cup all-purpose flour
1 1/2 teaspoons baking powder
1/2 teaspoon baking soda
1/4 teaspoon salt
1 cup buttermilk
3/4 cup whole milk (you can use non-fat)
1 tablespoon honey
1/2 teaspoon pure vanilla extract
2 large eggs
2 tablespoons unsalted butter, melted (you can use canola oil instead)
1 cup blueberries
1 banana, peeled and cut into thin slices
1/2 cup real maple syru
Directions:
In a large bowl whisk together the flours, baking powder, baking soda and salt. In another bowl, beat together the buttermilk, milk, honey, vanilla, eggs, and butter.
Stir the wet ingredients into the dry ingredients, mixing only enough to combine them.
Preheat a large nonstick griddle or skillet over a medium flame.
Ladle the batter onto the skillet with a 1/4-cup measure.
Place about 5-6 blueberries and 3-4 slices of banana on top of each pancake and continue to cook until the pancakes turn golden brown on the bottom and bubbles are forming on top.
Flip the pancakes and cook the other side until golden brown, about 1-1/2 minutes.
Serve with pure maple syrup.
Leave a Comment