Almond Butter Banana Cookies
Yum
Friends, you are going to LOVE these healthy Almond Butter Banana Cookies!!  They're gluten-free,  contain zero flour, they're sweetened naturally with dates and bananas (no refined sugar happening here),  and the flavor will remind you a tad of these muffins.   
In some areas, summer is over and the new school year has already begun.  These cookies are healthy enough to feed your kiddos for breakfast when you're racing out the door in the mornings (I remember those days!), and they make a great snack to pack in lunch bags.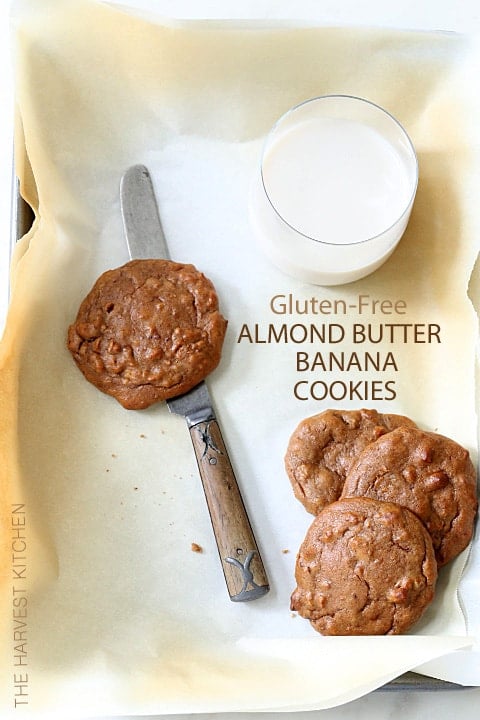 I'm not big on sweets, but I really love baking snacks like this because I can eat all I want without an ounce of guilt.   These Almond Butter Banana Cookies are light and fluffy, and you won't be able to eat just one!!!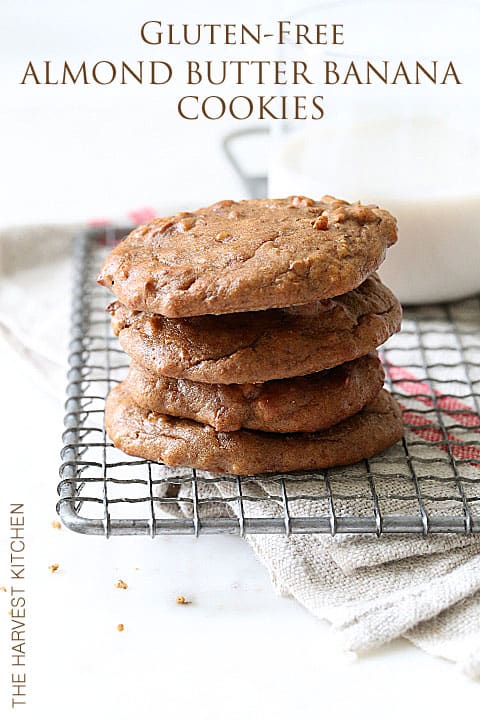 Have a really great weekend all!
~ Deb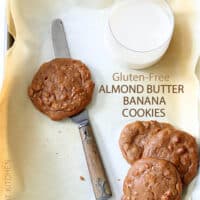 Almond Butter Banana Cookies
Yield: 12 - 16 cookies
Total Time: 20 minutes
Ingredients:
4 medjool dates
2 large ripe bananas
1/2 cup almond butter
1 free-range egg
1 teaspoon pure vanilla extract
1/2 teaspoon baking soda
1/4 teaspoon ground cinnamon
1/4 teaspoon ground cloves
1/4 teaspoon ground nutmeg
1/2 cup finely chopped pecans
Directions:
Preheat oven to 350 degrees
Place the dates in a food process and pulse until finely chopped.
Add the bananas, almond butter, egg, vanilla extract, spices and baking soda and process until smooth.
Turn the machine off and fold in the chopped pecans.
Use a medium cookie scoop and scoop the batter onto a parchment paper or Silpat lined baking sheet.
Bake for 10-12 minutes or until golden brown on the bottom
Cool on a wire rack.
4 Responses to "Almond Butter Banana Cookies"
Leave a Comment