Mexican Chicken Stew
Something really delicious happens when all of these ingredients for this Mexican Chicken Stew simmer in a pot together! This is a family-friendly chicken stew recipe that's rich and flavorful and comes together in just about an hour.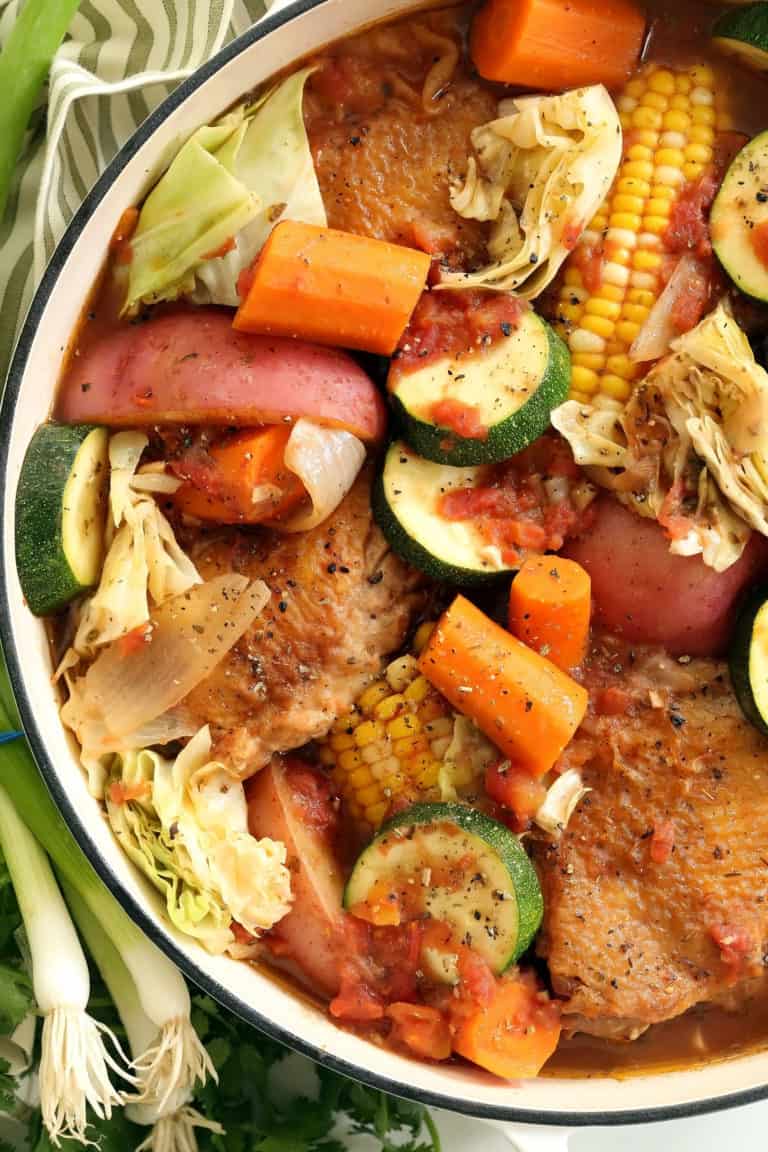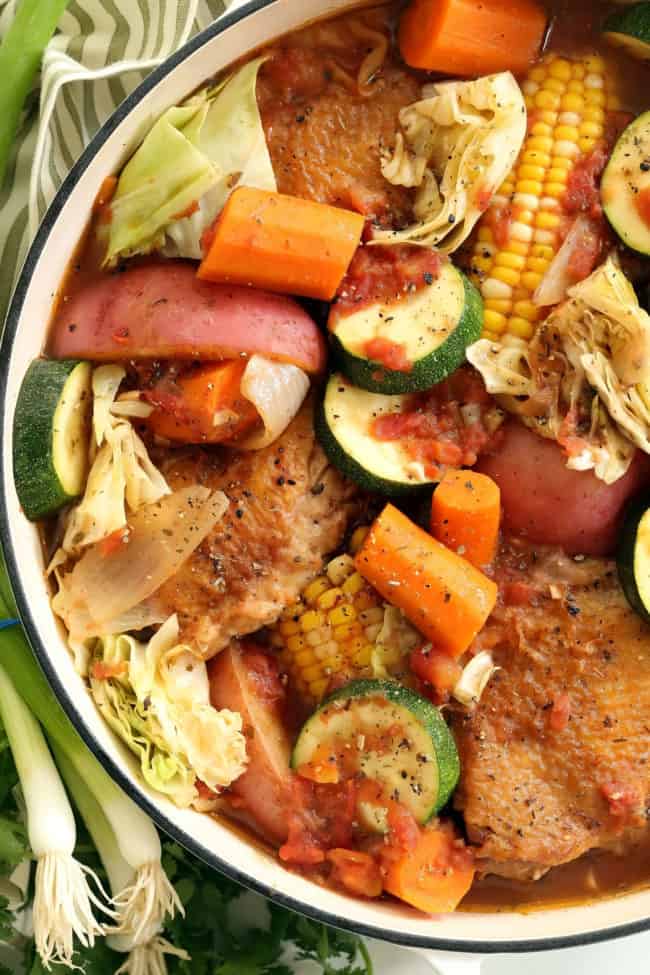 CALDO DE POLLO
This Mexican Chicken Stew is also known as Caldo de Pollo. This easy one pot chicken recipe is rich and flavorful and loaded with healthy ingredients.
This chicken stew is full of immunity-boosting foods such as zinc-containing chicken, beta-carotene rich carrots, and antioxidant rich garlic and onions. This is one big crowded pot of brothy stew that you can make ahead and enjoy for a couple of days; the flavor just gets better over time.
This easy dish is perfect for a casual get-together with friends. The chicken simmers until it practically falls off the bone, and it turns out tender every time.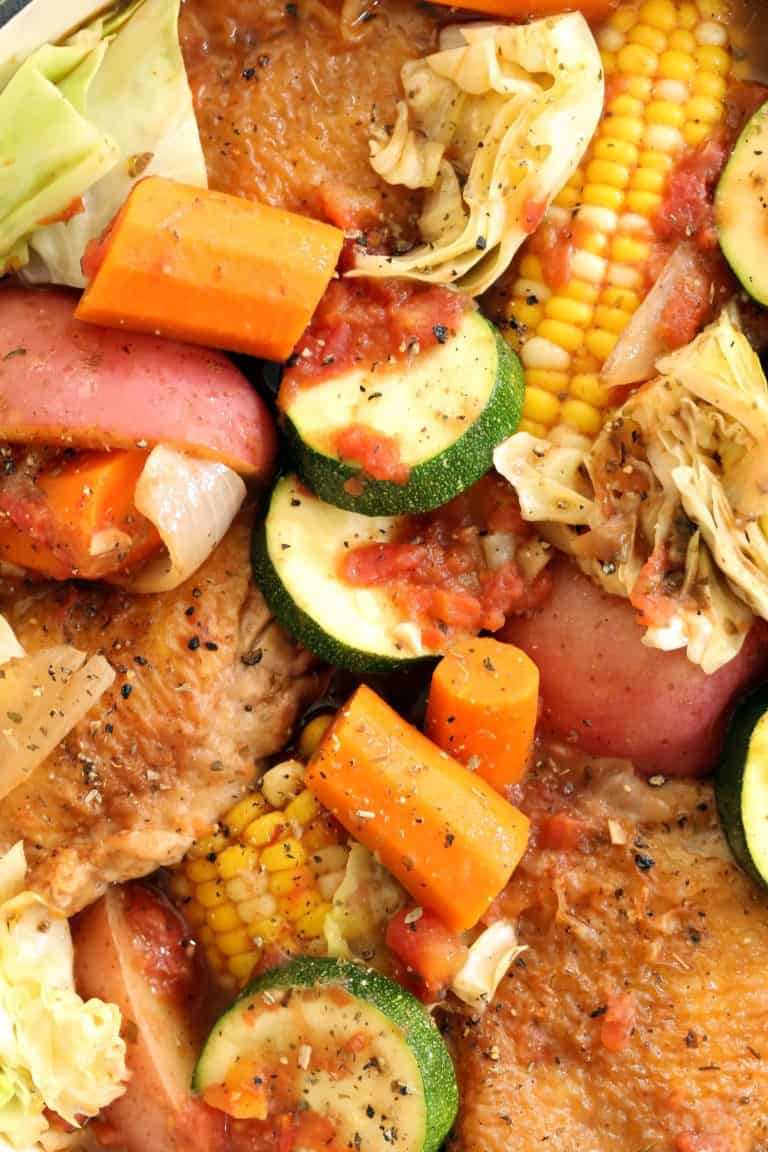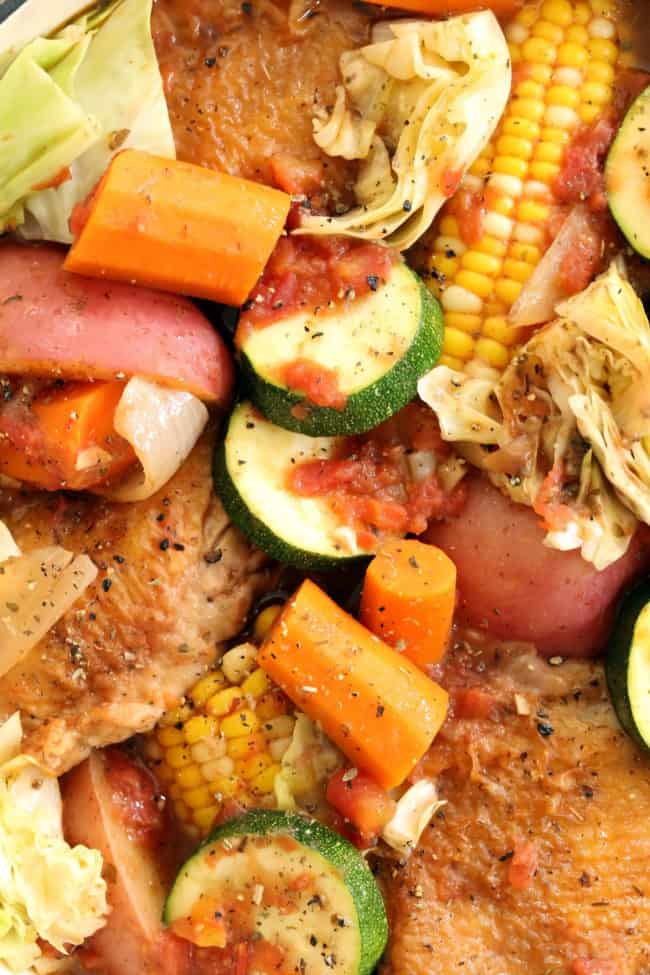 I used to serve this stew with Spanish rice, but I don't do much rice these days, so now I serve it with my Spanish quinoa. If you'd like to add rice to your Caldo de Pollo, but you don't have a good Spanish rice recipe…you're in luck… here's my Homemade Spanish Rice recipe. And here's my Spanish Quinoa Recipe.
Be sure to serve this Mexican Chicken Stew with Spanish quinoa (or rice), plenty of warm tortillas and a big salad.
If you like this recipe, you might also like these other chicken stew recipes …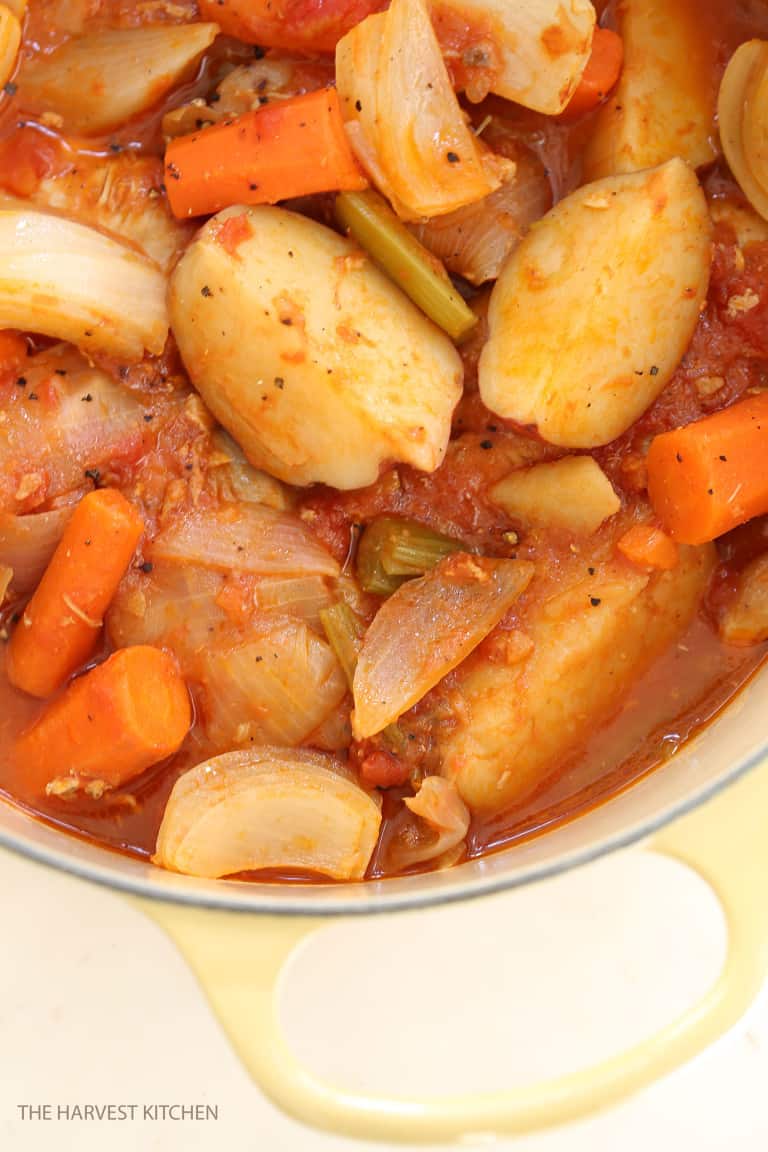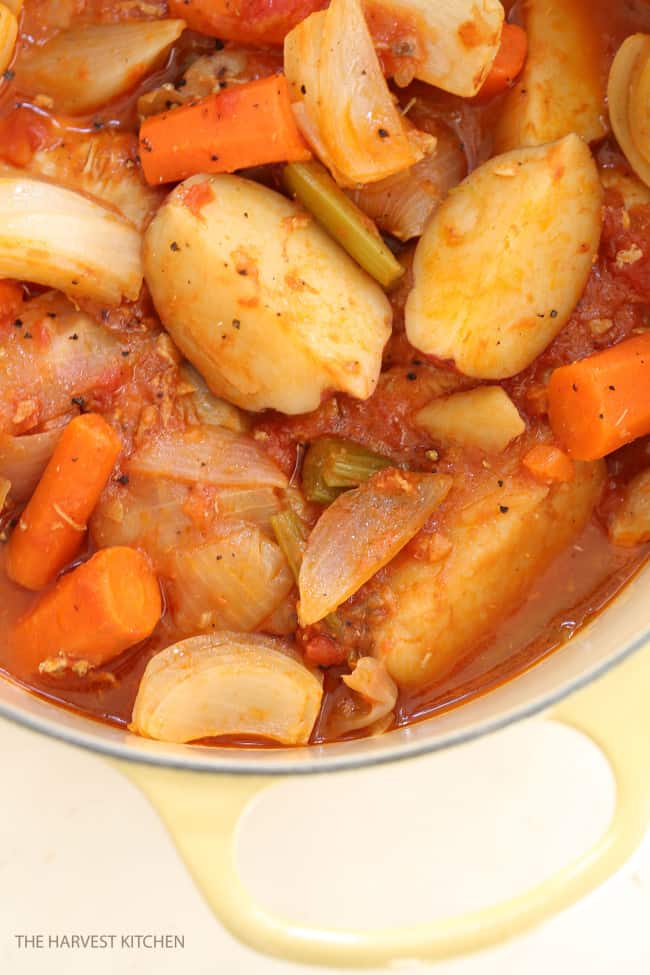 ~ Deb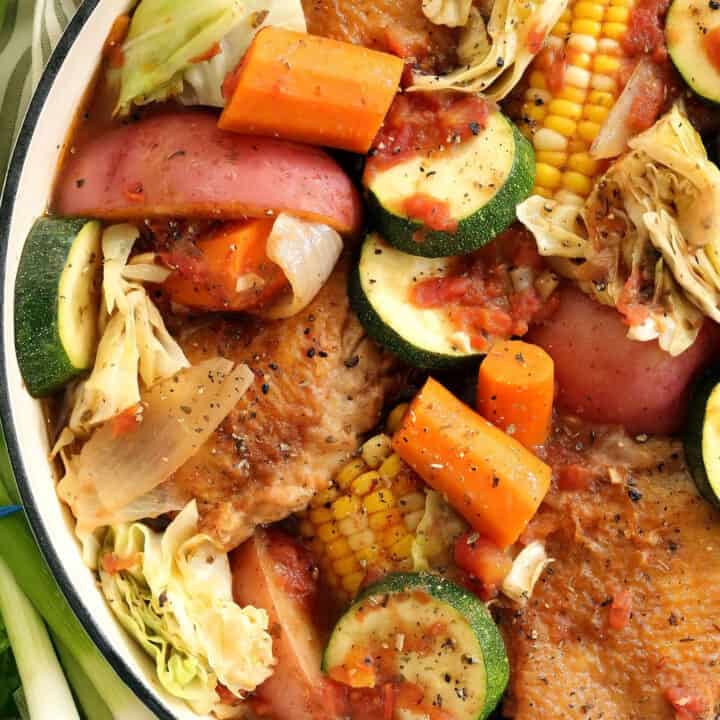 Mexican Chicken Stew
This stew-like Thai Coconut Curry Chicken is loaded with chunks of potato, lean chicken, carrots, onion, red bell pepper all simmered in a rich exotic tasting coconut curry sauce. An easy chicken dinner to make any night of the week!
Ingredients
2 tablespoons canola oil
2-1/2 pounds boneless chicken thighs
1 onion, cut in half then into quarters
3 cloves garlic, minced
1 14-1/2 ounce can diced tomatoes
4 cups chicken broth
1 bay leaf
1 tablespoon dried oregano
3-4 red potatoes, cut into quarters
3 carrots, peeled and cut in 1 inch pieces
2 ears of corn, shucked and cut into 1-inch pieces
1 zucchini, cut in slices
1/4 head green cabbage, cored and cut into chunks
1/4 cup fresh cilantro
freshly ground black pepper to taste
Instructions
Heat the oil in a large Dutch oven (Le Creuset) over medium high heat. Add the chicken and cook on each side for about 3 minutes each or until each side has browned.
Add the onion and garlic and cook for another 3 to 4 minutes.
Add the canned tomatoes, chicken broth, oregano and bay leaf. Bring to a boil and reduce to a simmer. Cover and cook for 30 minutes.
Add the potatoes, carrots and corn and cook for another 15 minutes.
Add the zucchini and cabbage and cook for another 15 minutes.
Add a few heaping spoonfuls of Spanish rice to each bowl then ladle the soup into the bowls.
Serve with chopped green onion, cilantro sprigs, lime wedges and warm tortillas.