Homemade Spanish Rice (How to Make Spanish Rice)
This post may contain affiliate links.
Learn how to make Spanish rice with this Homemade Spanish Rice recipe. Spanish rice (also referred to as Mexican Rice) is an easy one-pot side dish to serve with your favorite Mexican entrees.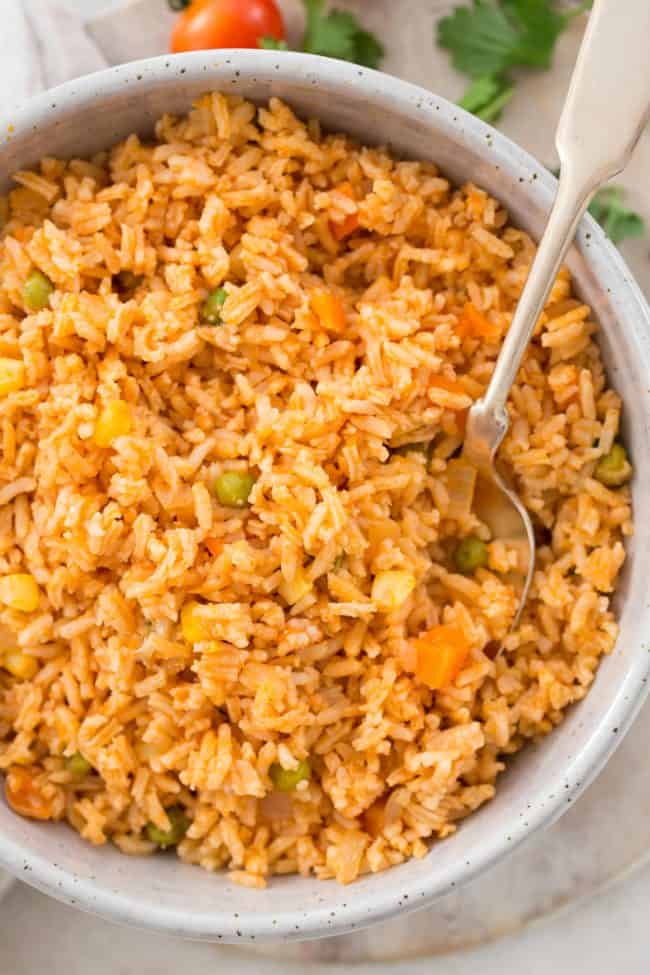 Learn how to make Spanish rice with this easy Spanish rice recipe. This Homemade Spanish Rice is simple to make with just 10 minutes of prep work.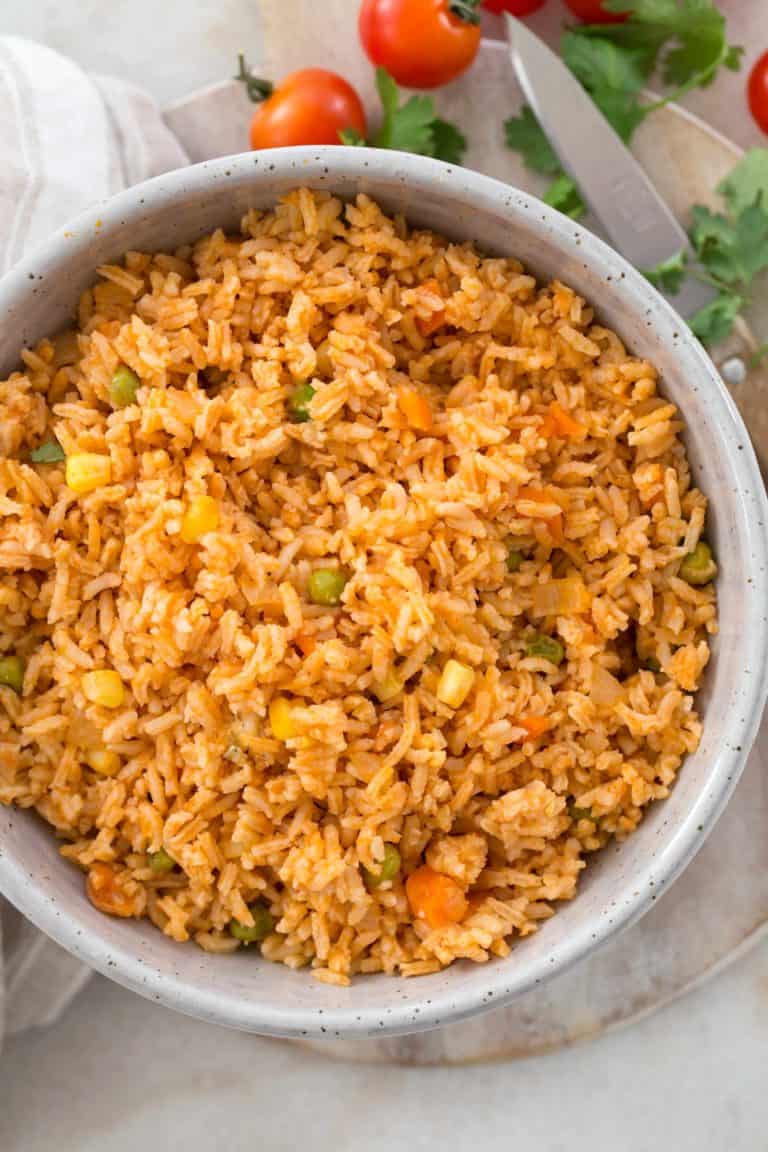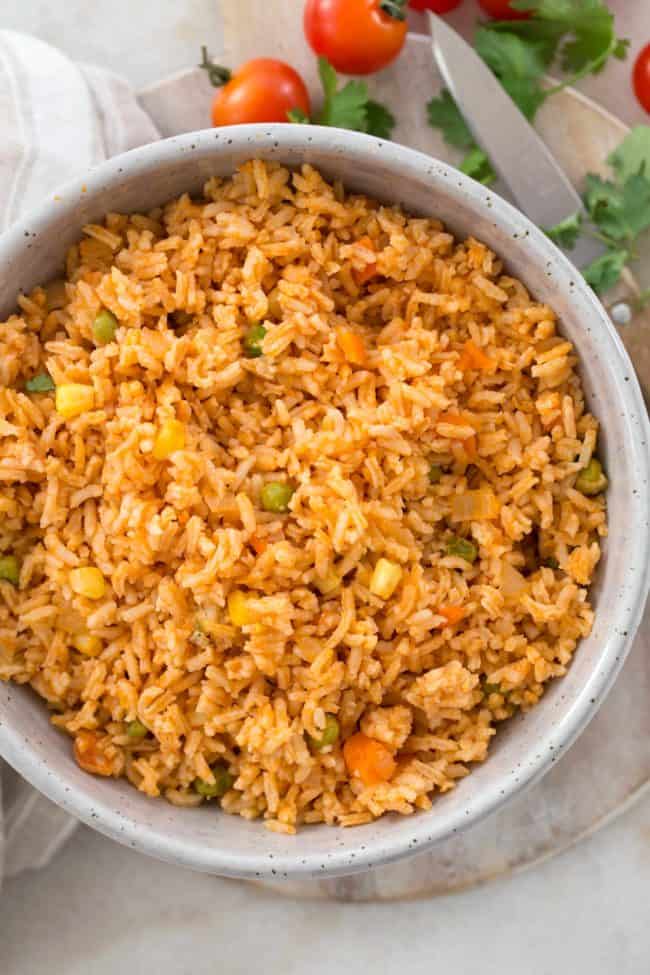 I've been making this restaurant style Spanish rice for years. The recipe was given to me by my ex-mother-in-law who used to serve it at a cafe she owned in Los Angeles. This Spanish rice recipe is a simple straight forward recipe with few ingredients. You can add in other spices (like cumin or chili powder) if you want the rice to have more of a seasoned taste. The one absolute for this recipe is you'll want to be sure to use long grain white rice. Otherwise, you'll end up with sticky rice. If you don't do rice, you might like this Spanish Quinoa instead.
SPANISH RICE RECIPE
I like to keep the ingredients for this Homemade Spanish Rice in my pantry so I can make this recipe on a whim.
Long-grain white rice
Onion
Garlic
Tomato sauce
Chicken broth
Onion Powder
Garlic Powder
Frozen corn, peas and carrots (optional)
VARIATIONS
Use fresh chopped tomatoes instead of tomato sauce
You can also use canned chopped tomatoes instead of tomato sauce
Add in some cumin, chili powder or a pinch of celery seed
Toss in some chopped celery
Add 2-3 more cloves garlic
HOW TO MAKE SPANISH RICE
This Spanish rice recipe comes together in about 40 minutes start-to-finish.
Brown Rice: Cook the onion and rice in a little oil until rice turns golden brown.
Tomato Sauce: Add the tomato sauce and frozen vegetables.
Chicken Broth: Pour in the chicken broth.
Seasoning: Stir in seasoning.
Cook Rice: Simmer rice over low heat for about 20 minutes
Set Rice: Let cooked rice set in pot with lid on for about 10 minutes before fluffing.
Enjoy: Fluff rice using a fork and serve.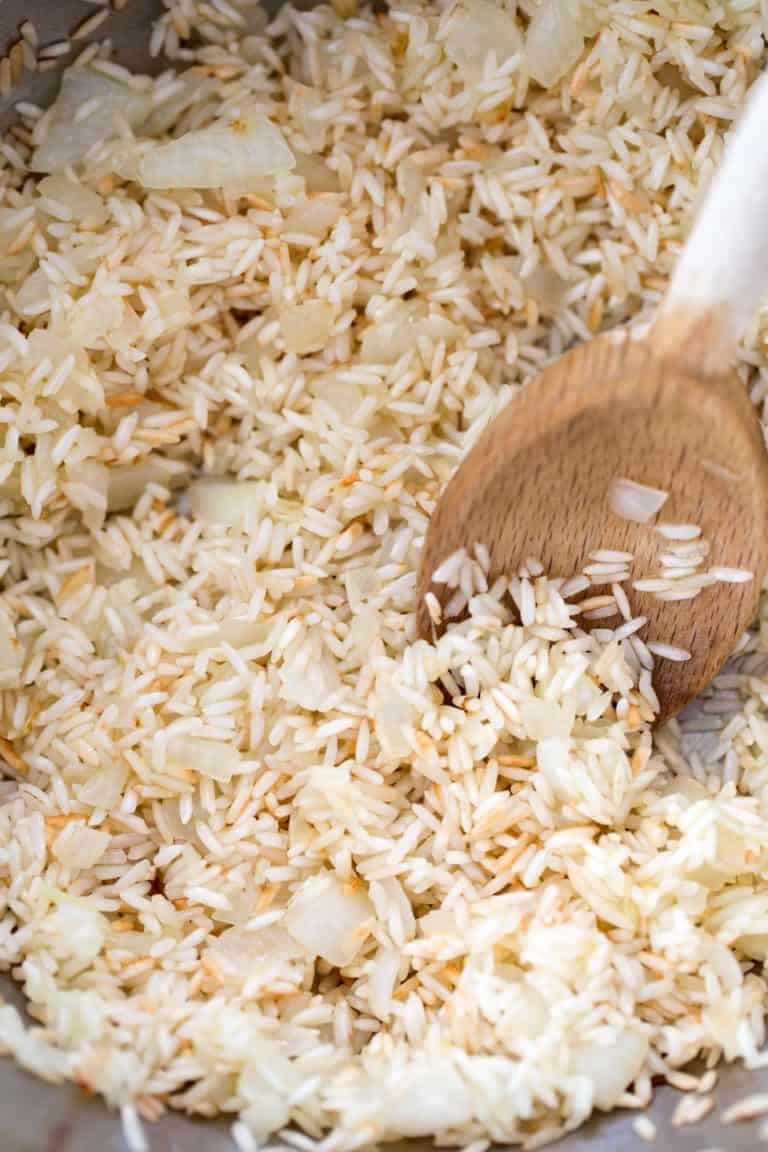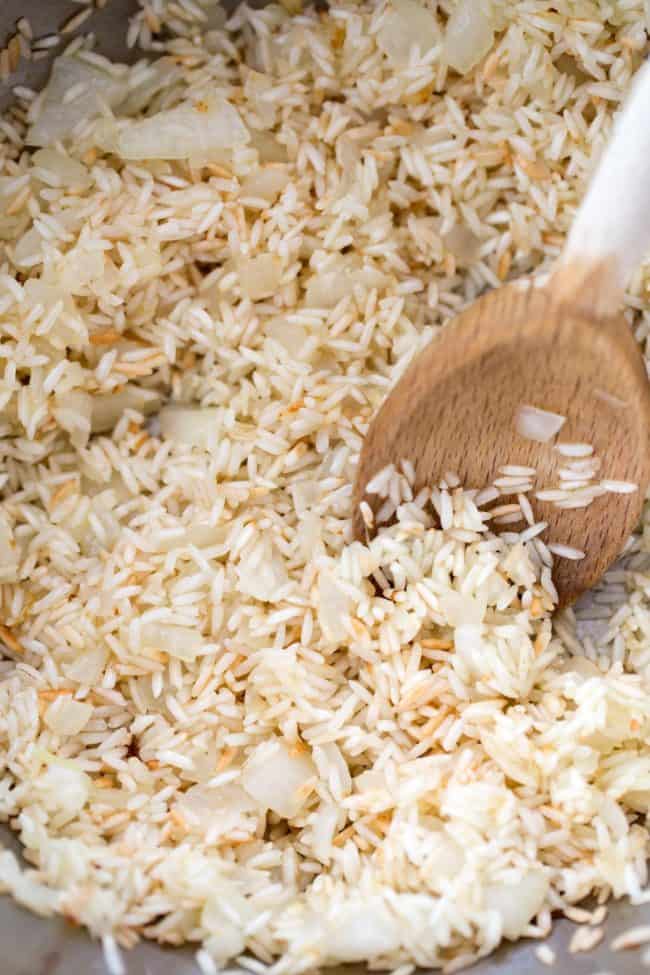 Cook onion and rice in a little oil until the rice turns golden brown. Add in the garlic.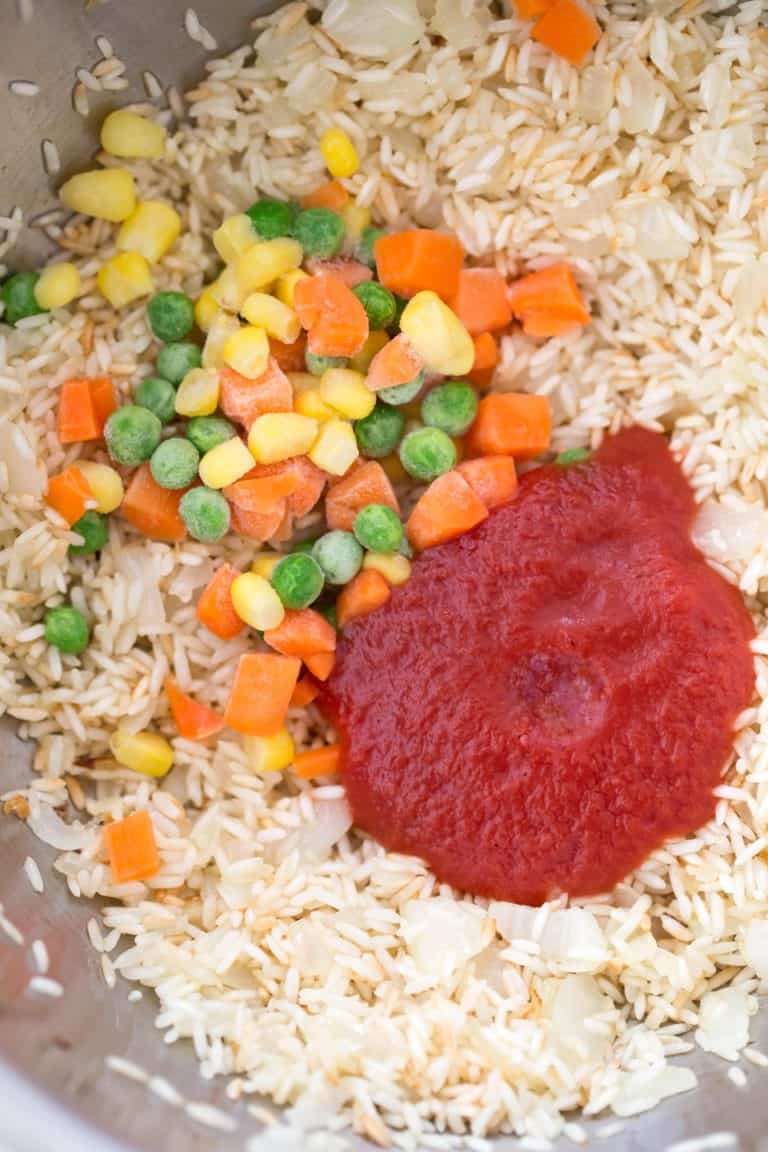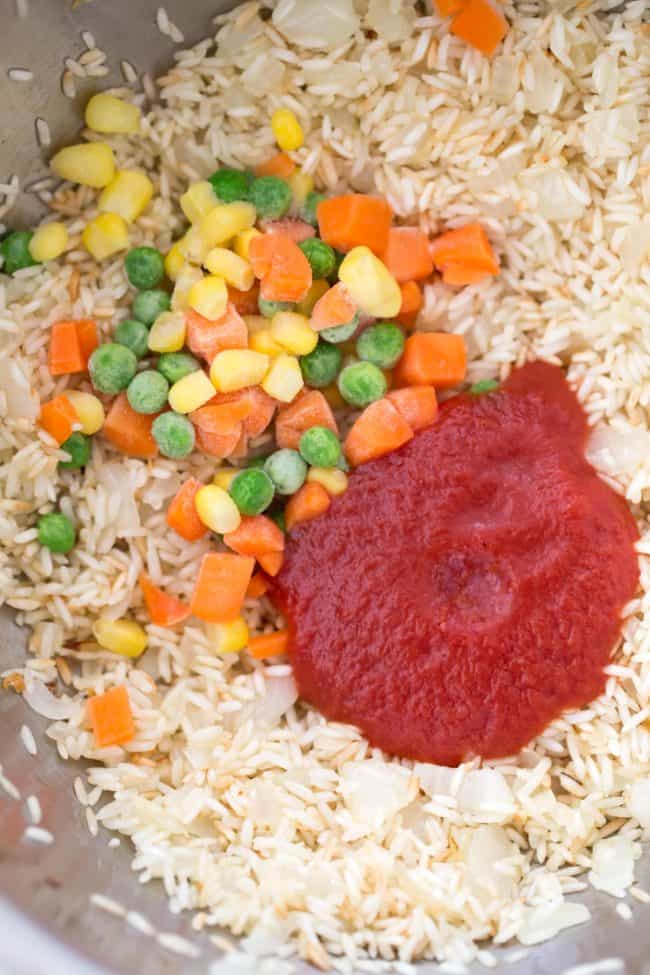 Add tomato sauce and frozen vegetables (if your adding veggies)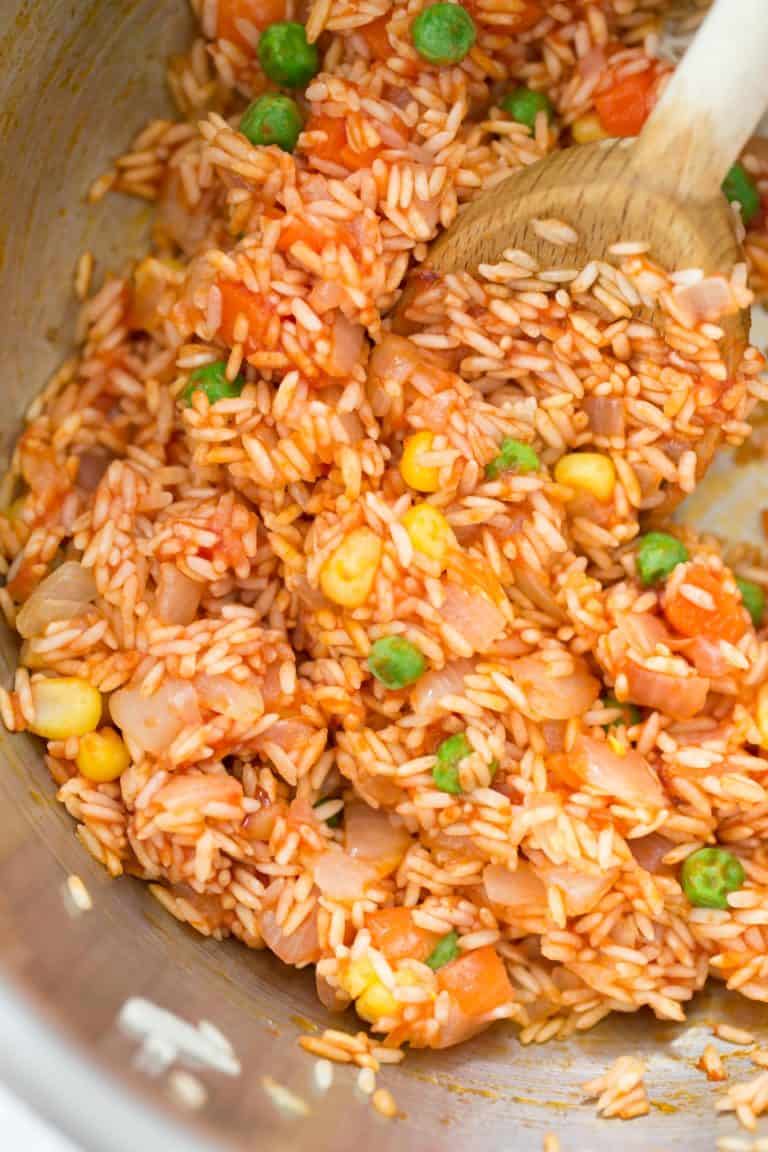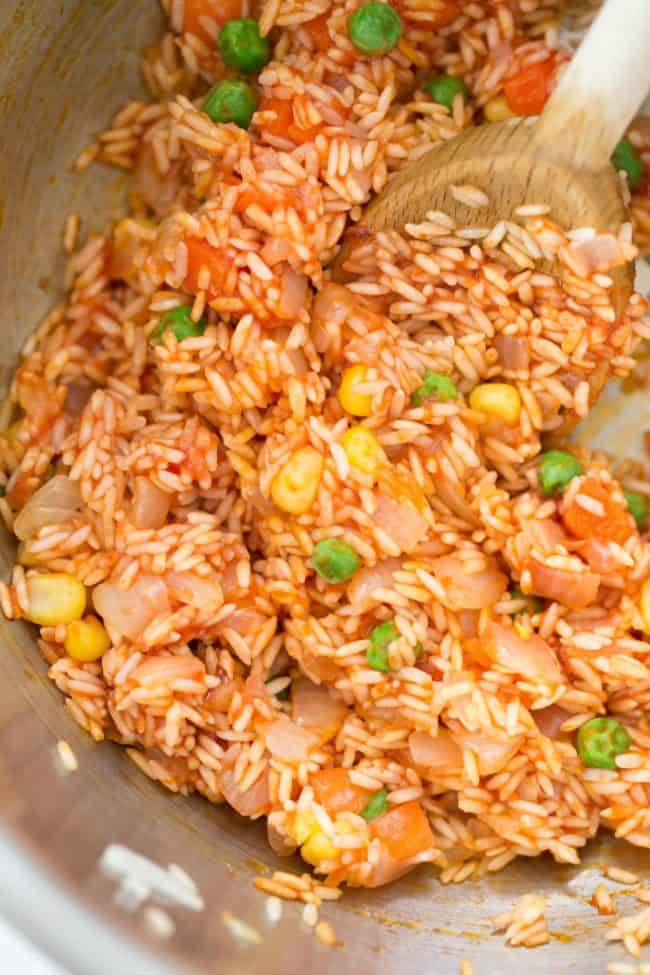 Stir everything together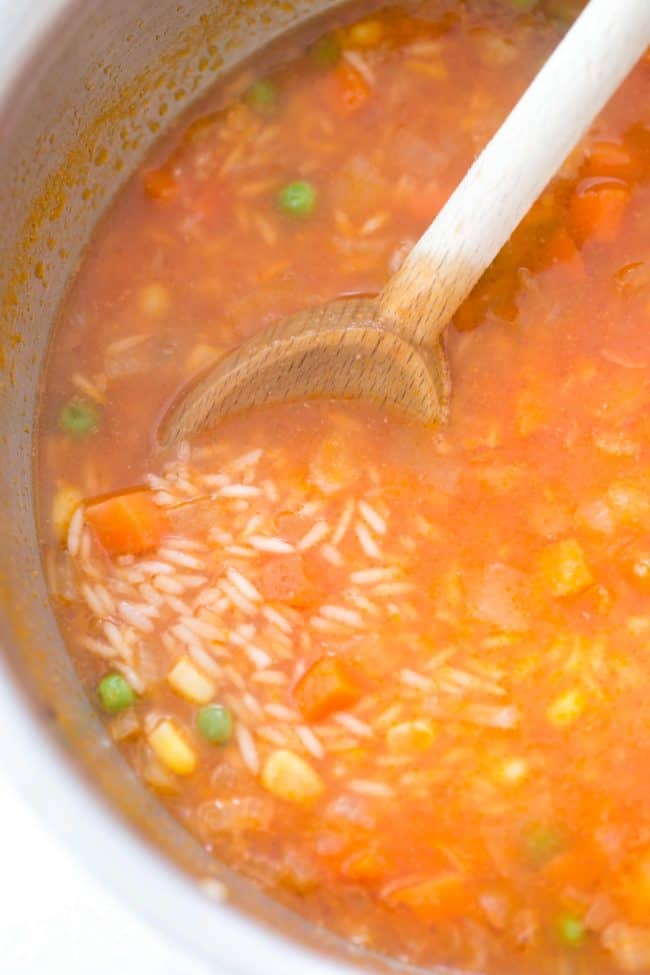 Pour in chicken broth and add seasoning. Bring to a simmer. Turn the flame down to a low and place lid on pot. Simmer for about 20-30 minutes.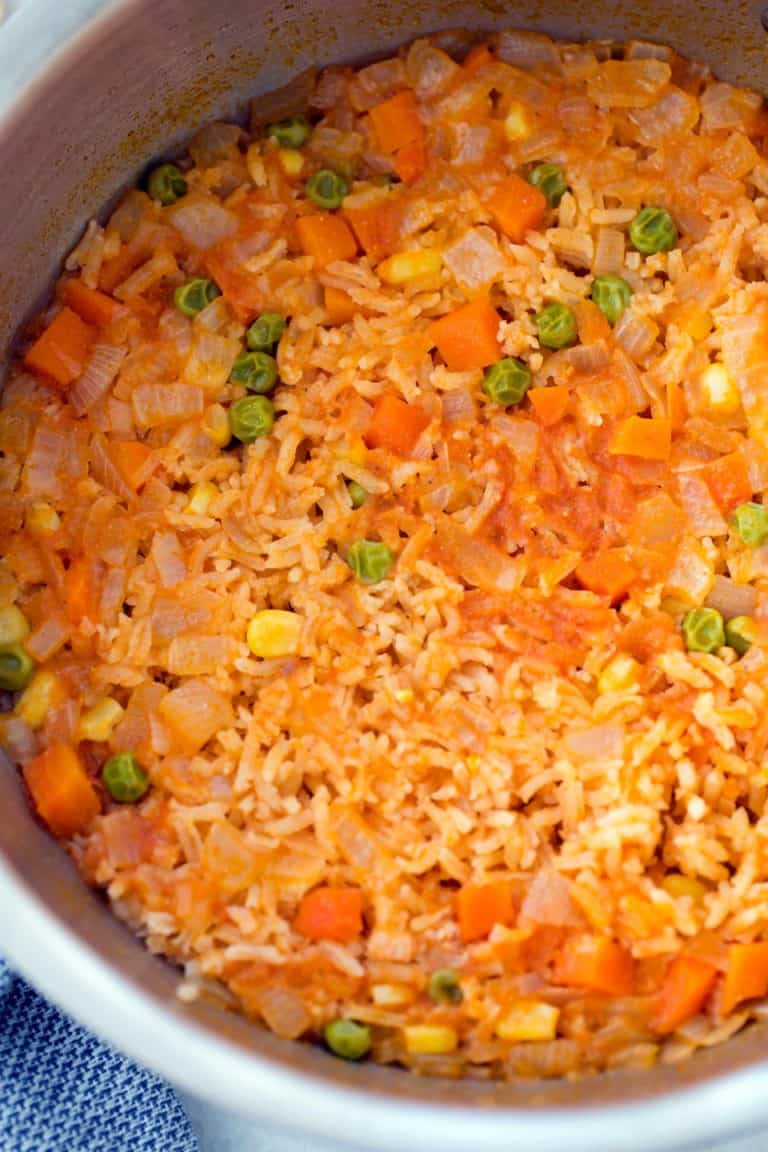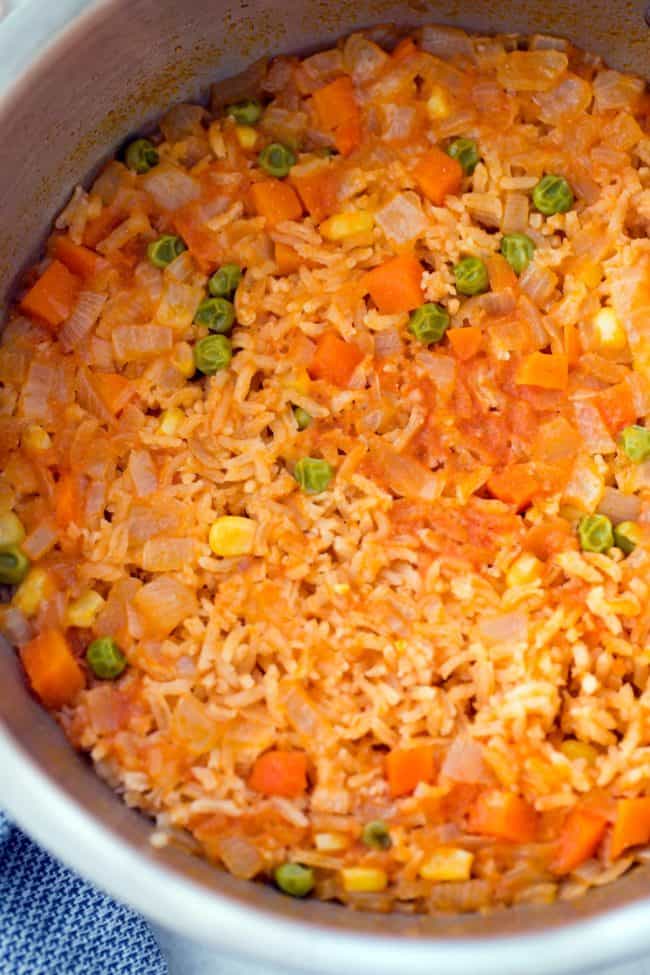 Let your rice sit in the pot for another 10-15 minutes or until all of the liquid has absorbed before fluffing.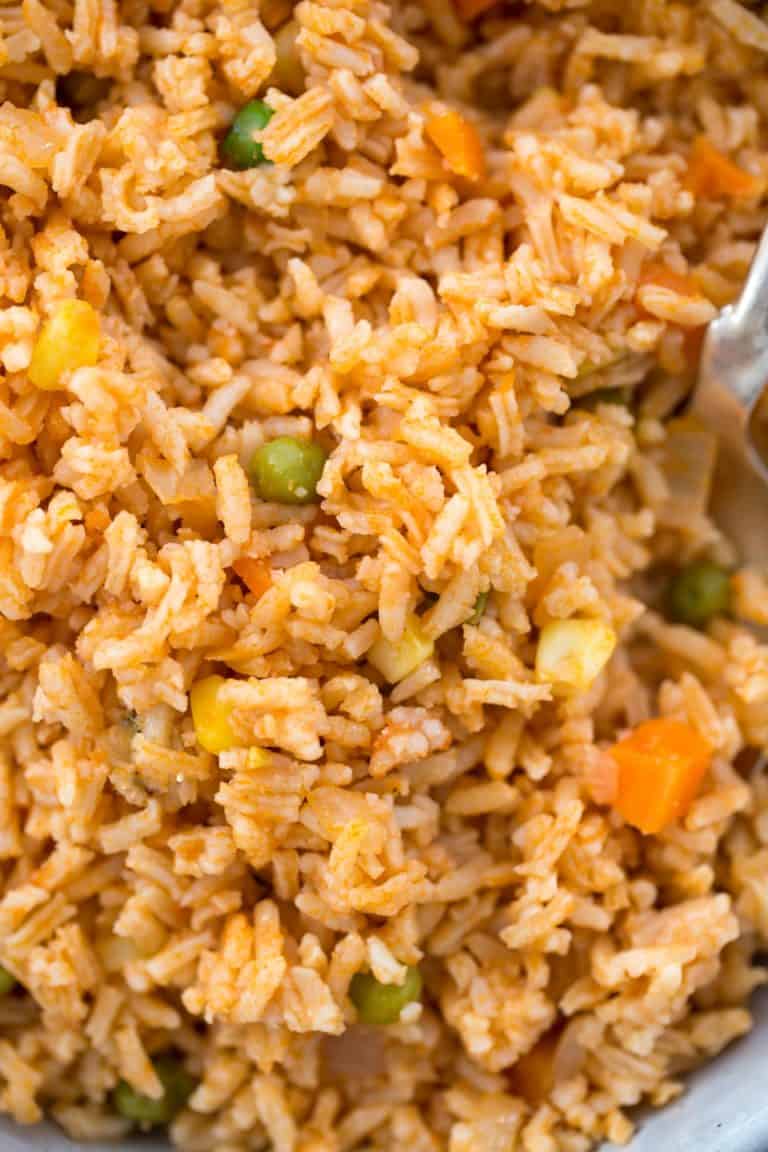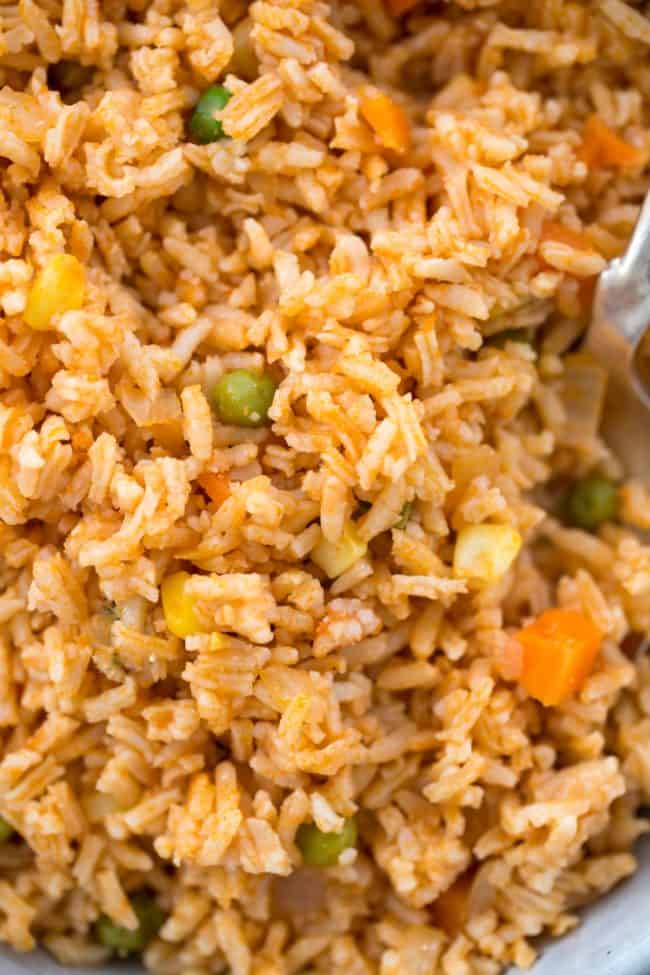 Fluff the rice and serve with your favorite Mexican entree!
WHAT TO SERVE WITH SPANISH RICE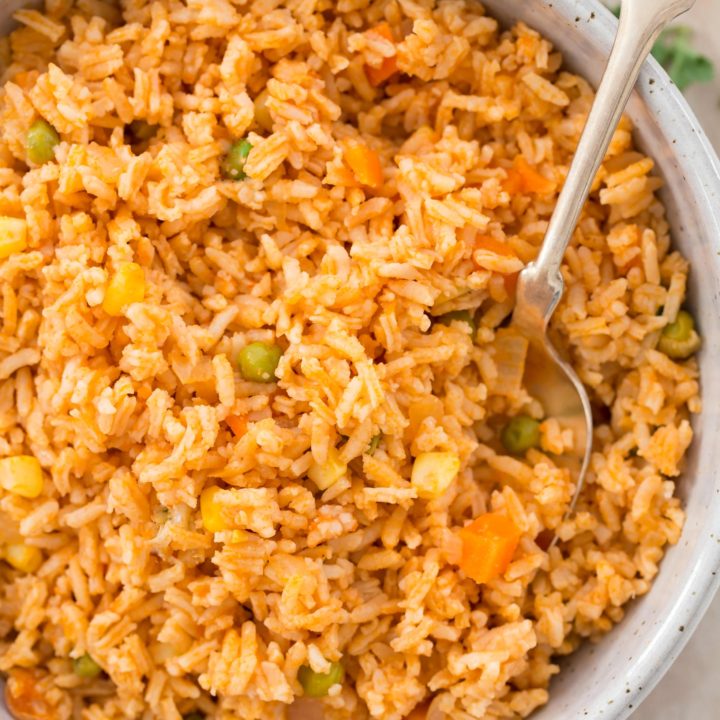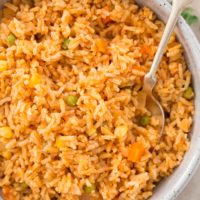 Yield: 4 - 6 servings
Spanish Rice
Ingredients
1 cup long-grain rice (very important for the rice to be long-grain)
1 whole yellow or brown onion, finely chopped (just don't use sweet onion)
4 tablespoons canola oil
1/4 cup tomato sauce (I like Hunts the best - low sodium even better)
2-1/4 cups chicken broth (I like Swanson's the best)
1-1/2 teaspoons onion powder
1/4 teaspoon garlic powder
Instructions
Heat the oil in a saucepan over medium-high heat.
Add the chopped onion and the rice.
Cook the onion and rice until it is golden/light brown in color, stirring frequently to prevent it from burning. This will take about 5 minutes or so.
Add the tomato sauce and stir to incorporate well.
Add the chicken broth and the onion and garlic powders.
Place a lid on the rice, and turn the heat down to low. Stir about 3 times or so for the first 5 minutes, then leave it alone and let it simmer. At this point you can pour the rice mixture into a rice cooker and let the cooker finish the rice. Or...cook in the saucepan on low heat for another 15-20 minutes. Remove from heat. When you lift the lid, the rice should look done, but the top should still look moist. Put the lid back on the rice and let it rest for another 10 minutes.