Homemade Bar Nuts
This post may contain affiliate links.
These Homemade Bar Nuts are sweet and savory and completely addicting!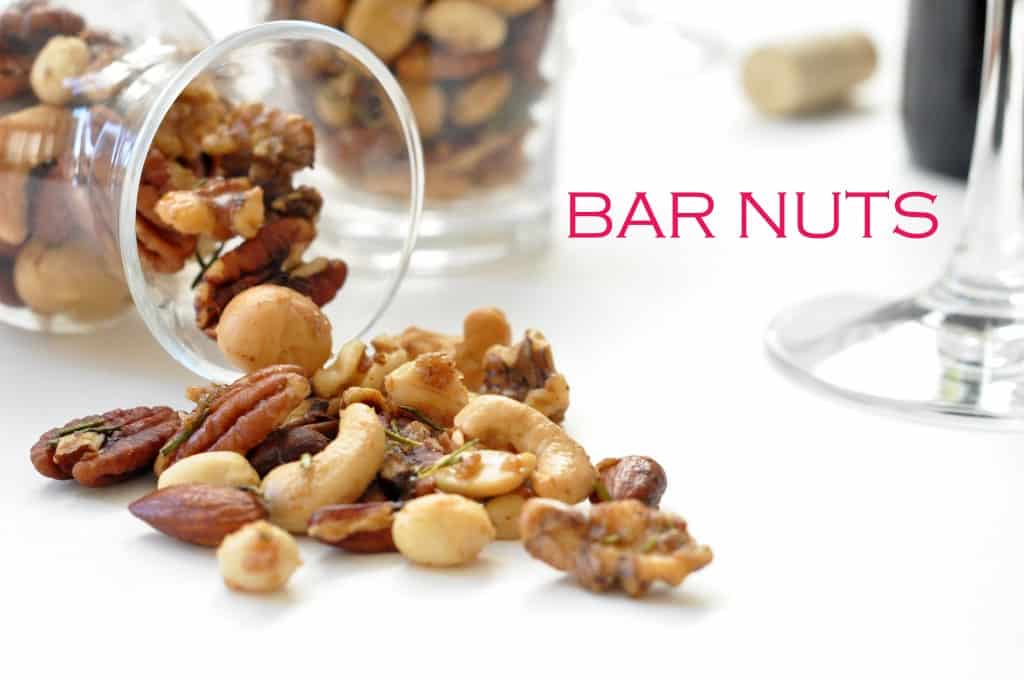 These sweet and savory…..and completely addicting homemade bar nuts are a great snack to have strategically placed in your home for guests. Especially over the holidays! Individual wine carafes make pretty serving vessels for the nuts, as I'm not particularly fond of serving nuts in bowls for a lot of fingers to be poking around in. Leaves little to be desired!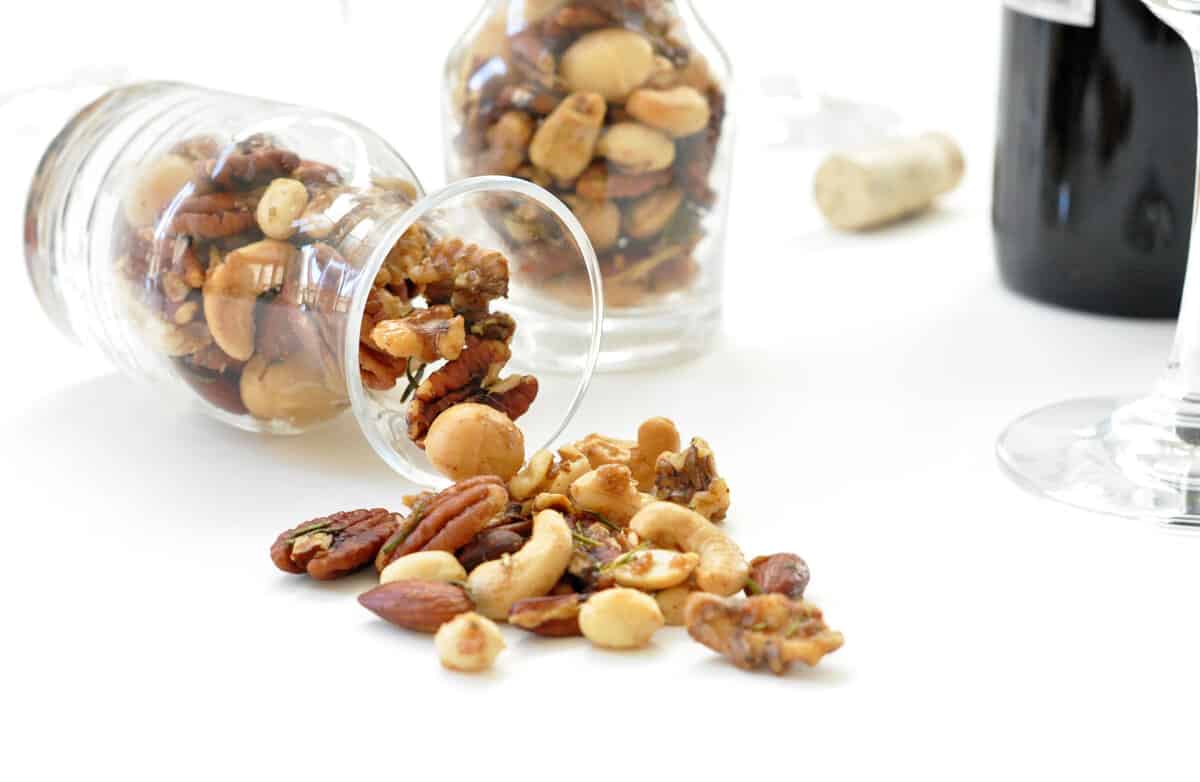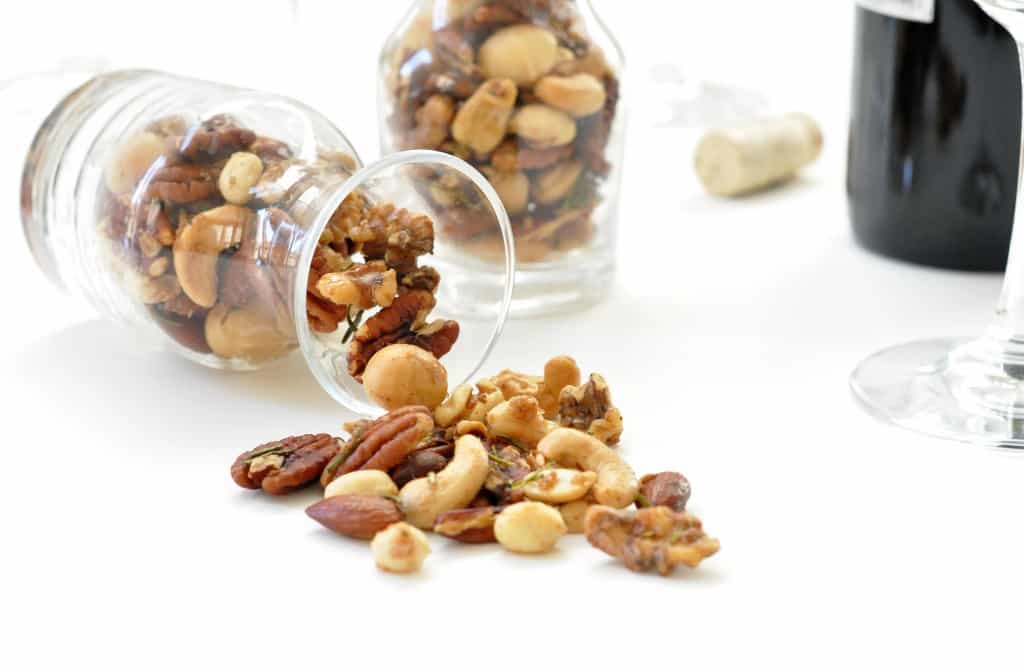 These spicy roasted nuts are a perfect snack to serve your favorite peeps over the holidays….or on game day, or whenever you have company over for no special reason. I know you'll find them just as addicting as we do!
And….they only take 10 minutes to make!
Enjoy!
More Appetizer Recipes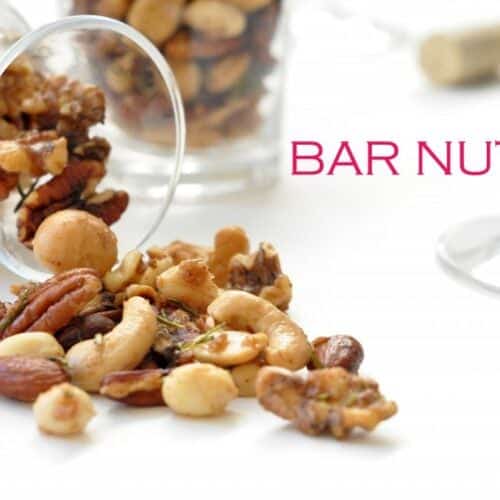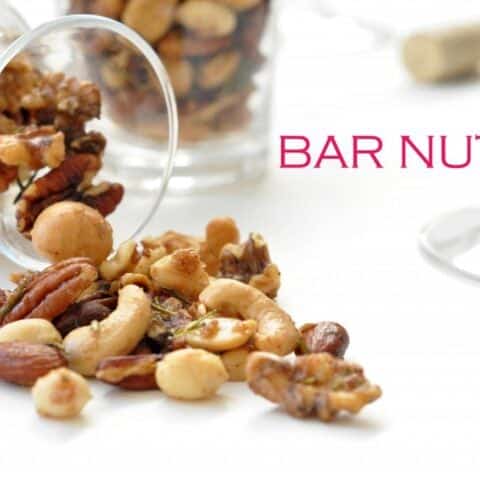 Yield: 8 Servings
Homemade Bar Nuts
These Homemade Bar Nuts are sweet and savory…..and completely addicting!
Ingredients
1-1/4 pounds assorted unsalted raw nuts (cashews, macadamia, pecans, walnuts, peanuts, almonds, hazlenuts)
1 tablespoon plus 1 teaspoon unsalted butter
2 tablespoons fresh rosemary, coarsely chopped
1/4 teaspoon cayenne pepper
2-1/4 teaspoons light brown sugar
1-1/2 teaspoons kosher salt
Instructions
Preheat oven to 350 degrees
Toss the nuts in a large bowl then spread them out in a single layer on a large cookie sheet.
Bake for 10 minutes or until the nuts are golden brown and aromatic, tossing and turning every few minutes to evenly bake.
Return the toasted nuts to the large bowl.
Melt the butter in a small saucepan.
Add the rosemary, cayenne, brown sugar, and kosher salt.
Pour the spiced butter over the nuts and toss well to coat evenly.