Dairy Free Pumpkin Pudding
This Dairy Free Pumpkin Pudding is a healthy pumpkin dessert recipe that is warm and cozy and perfect for the holidays.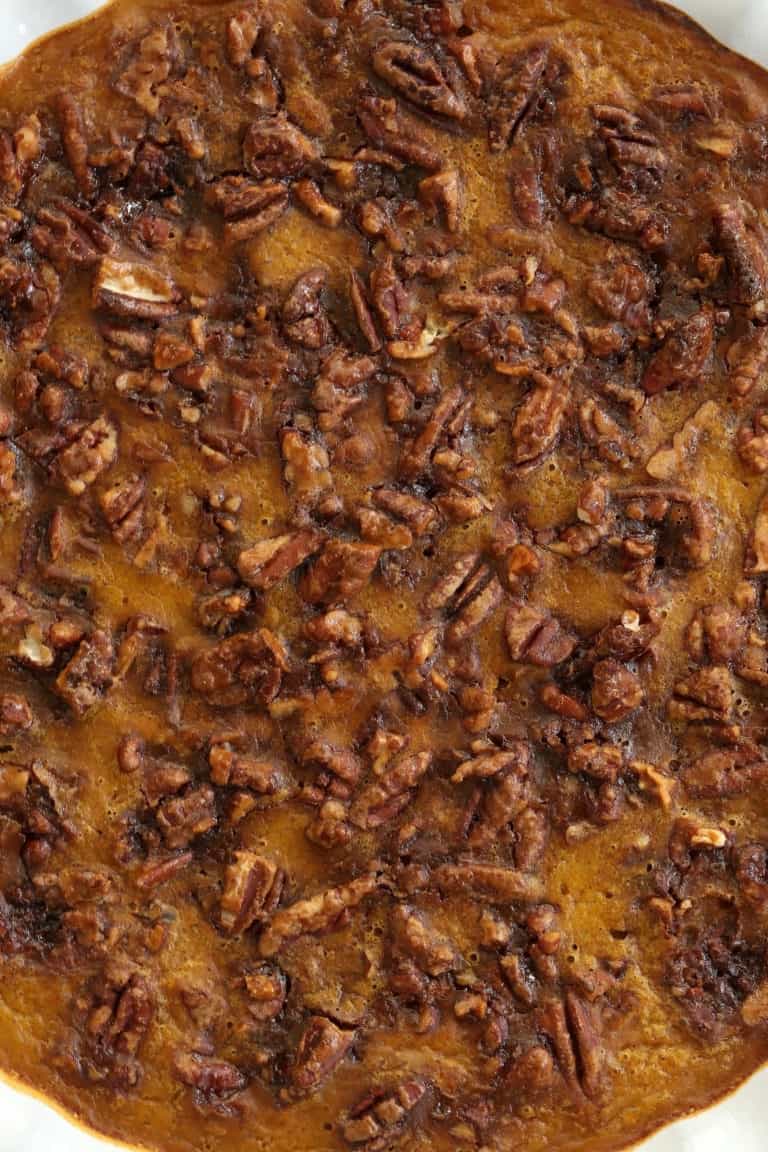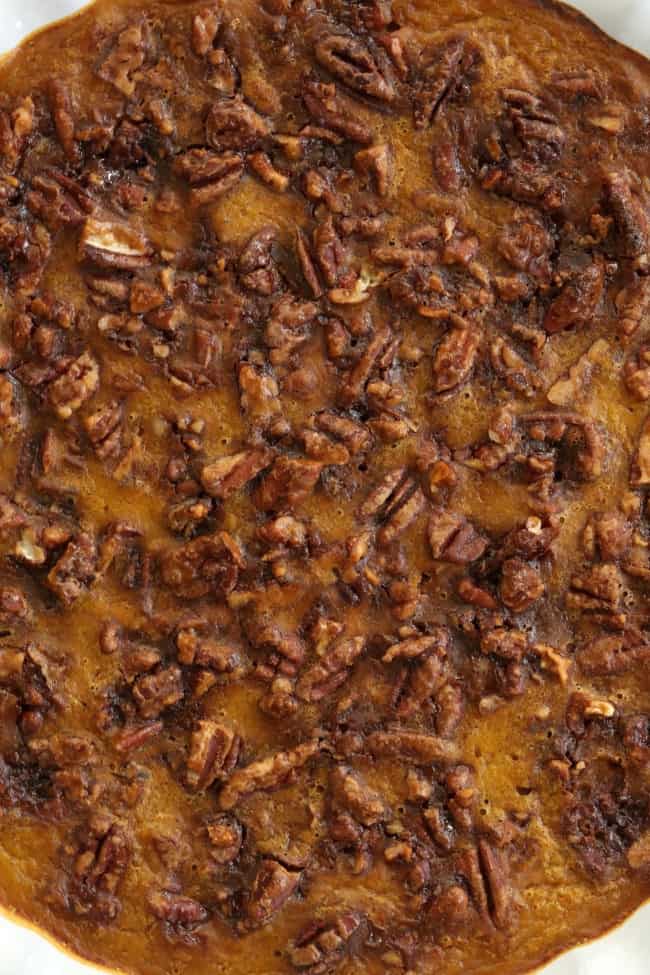 PUMPKIN PUDDING
This Dairy Free Pumpkin Pudding is a little like pumpkin pie without the crust. It's deliciously spiced and baked to perfection. The crispy candied pecan topping really makes this dessert special.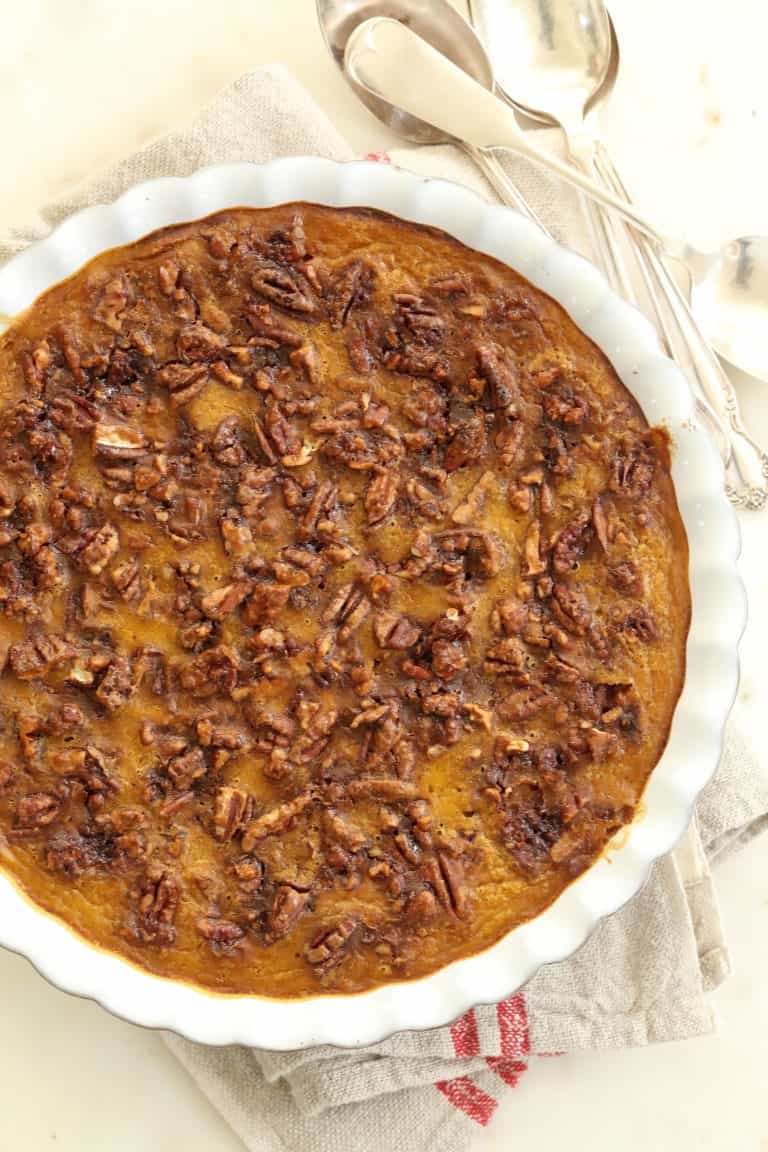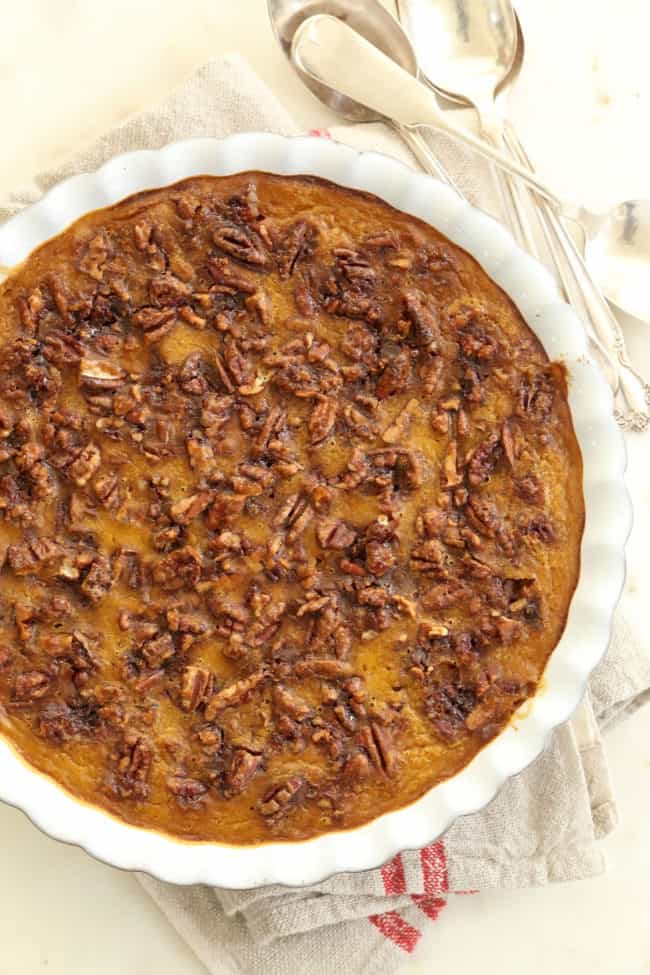 After this pumpkin pudding comes out of the oven, you'll want to let it set for about 20-30 minutes before serving. The consistency is light and creamy, and each bite of the candied pecan topping is pure bliss.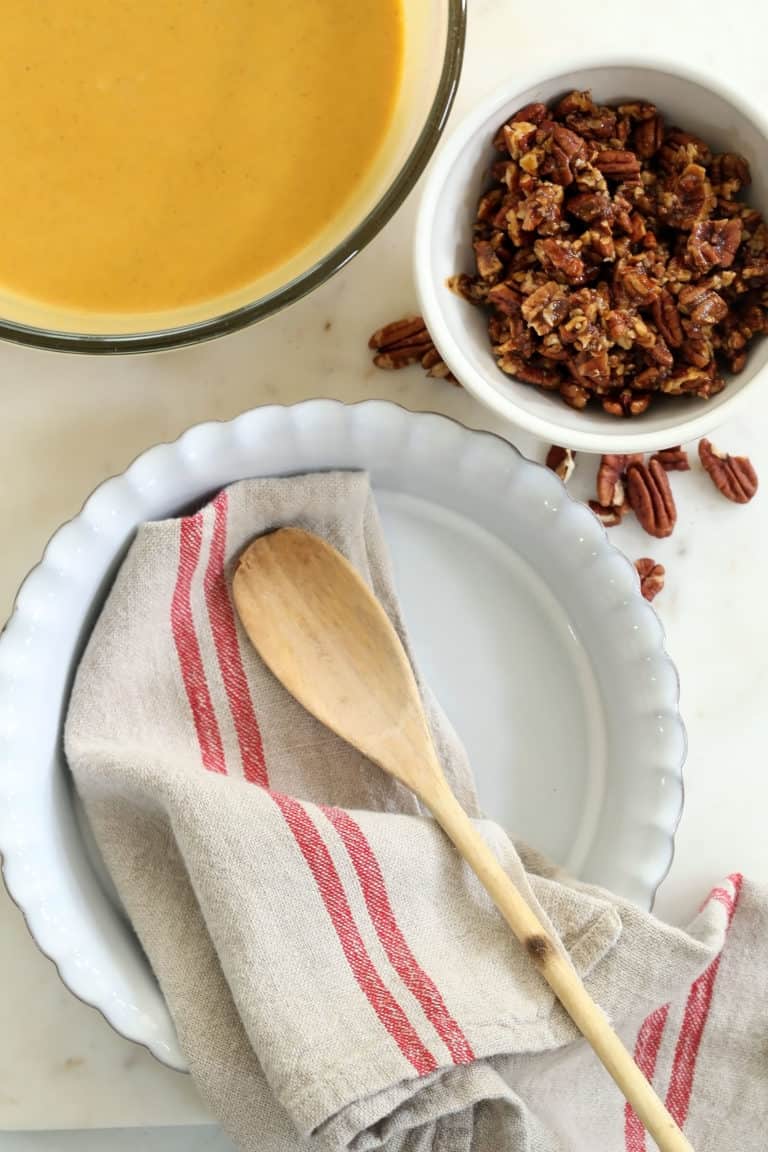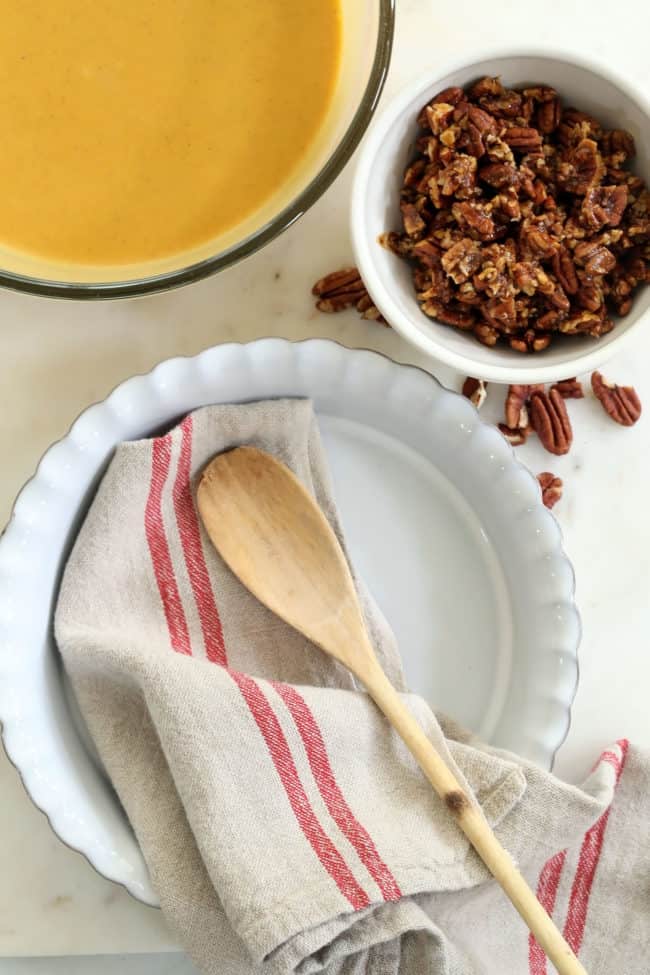 Every year for Thanksgiving I used to make the usual pumpkin pudding dump cake. It was an easy pumpkin dessert to make using boxed cake mix. My family loved it. It was gooey and warm and pure decadence served with ice cream. Nothing better. But… we just don't eat that way anymore. So this is my new go-to healthy pumpkin dessert for the holiday.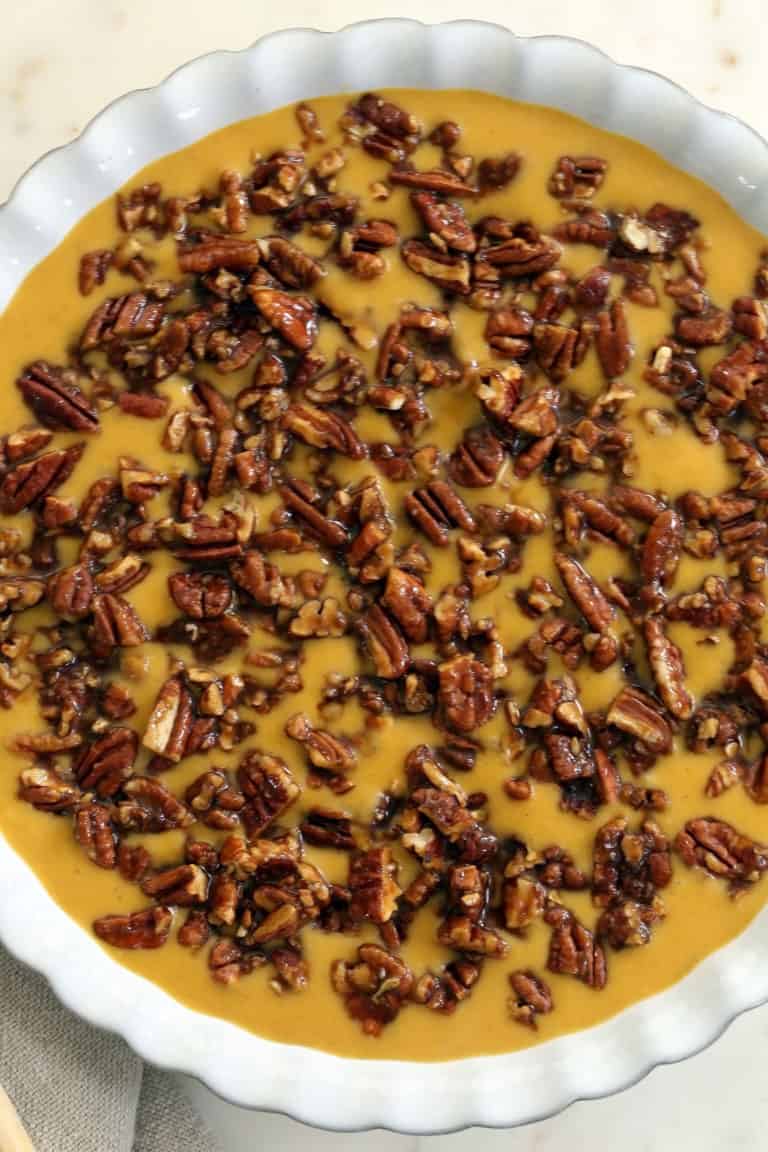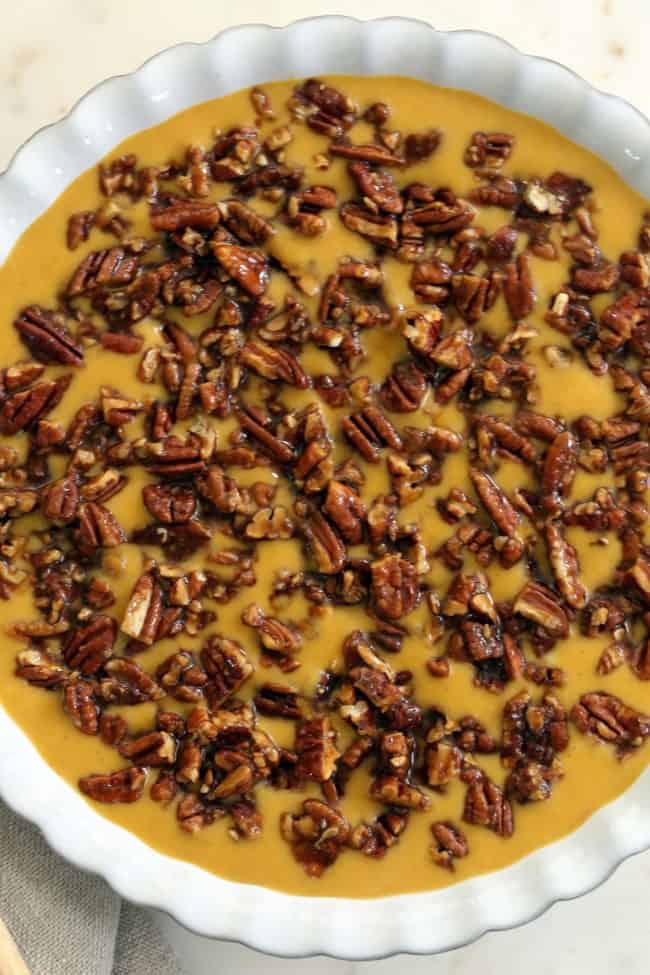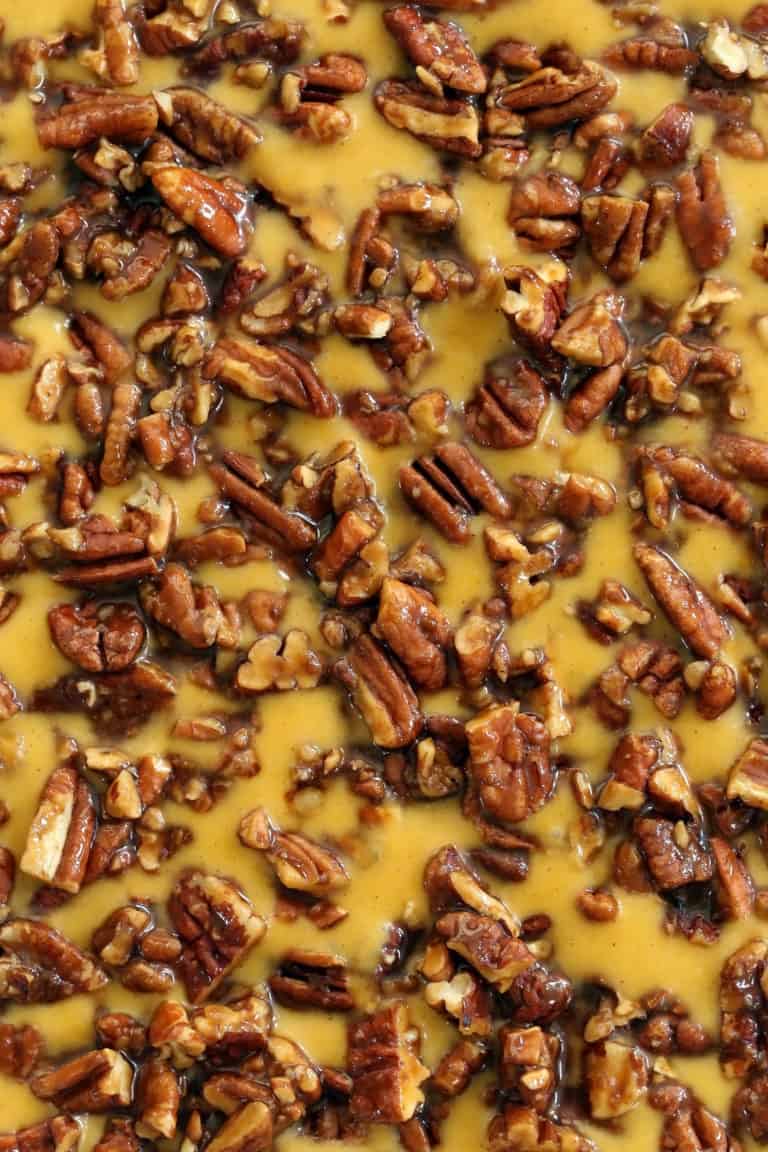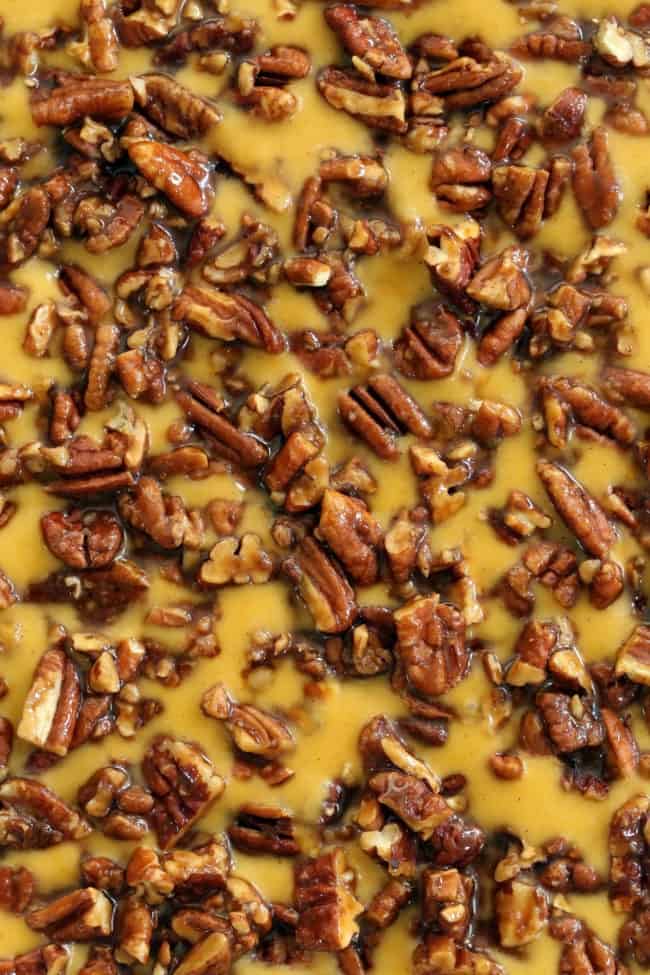 Follow

THE HARVEST KITCHEN

on Pinterest for more great recipes!
BENEFITS OF PUMPKIN
Not only is pumpkin fall's signature squash, it also packs some powerful healthy perks. Pumpkin is rich in vitamin C, riboflavin, potassium, copper, and manganese. Pumpkin is a rich source of phytonutrients, such as carotene which converts to vitamin A in the body. Vitamin A is important for good vision, as are the flavonoids lutein, and zeaxanthin found in pumpkin which destroy harmful free radicals, and helps to protect the retina of the eye from macular degeneration.
This Pumpkin Pudding recipe is easy enough to make for a weekend dessert, but it's also festive enough to serve for your holiday Thanksgiving feast.
MORE HEALTHY DESSERT RECIPES YOU'LL LOVE
Gluten Free Boozy Pumpkin Bars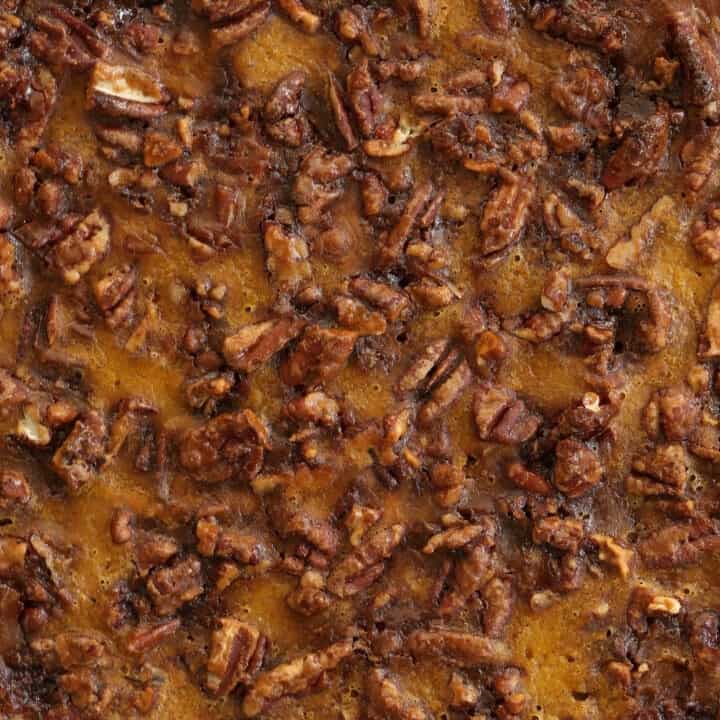 Yield: 6 servings
Dairy Free Pumpkin Pudding
Ingredients
For the Candied Pecan Topping
• 1 cup pecans, chopped
• 2 tablespoons pure maple syrup
• 2 tablespoons coconut sugar
• 1/4 teaspoon sea salt
For the Pudding
• 2 large cage-free eggs
• 1 teaspoon ground cinnamon
• 1/2 teaspoon ground nutmeg
• 1/2 teaspoon ground cloves
• 1/2 teaspoon ground ginger
• 1 15-ounce can organic pumpkin (not pumpkin pie filling)
• 1 14-ounce can full fat coconut milk
Instructions
For the Candied Pecan Topping
Mix all of the ingredients in a small bowl.
For the Pudding
Preheat oven to 375 degrees
Grease an 8 x 8 baking pan with coconut oil
In a mixing bowl, whisk the eggs and spices together.
Add the pumpkin and coconut milk to the bowl and mix until well blended.
Pour the mixture into the prepared pan and top with sugared pecans.
Bake for 45 minutes .
Serve warm (though it is delicious chilled as well).