Healthy Caramel Apples
This post may contain affiliate links.
The caramel sauce for these Healthy Caramel Apples is made with dates, pure maple syrup, a wee bit of almond milk, almond butter and coconut oil, and a splash of vanilla. These festive apples are incredibly easy to make and they make a delicious healthier take on a favorite fall treat.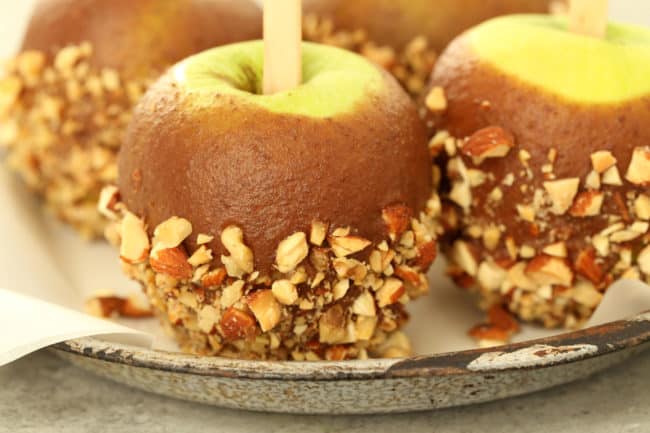 These Healthy Caramel Apples are a fun healthy twist to a favorite fall classic. The caramel sauce is naturally sweetened with dates and pure maple syrup. The first time I made them, we devoured them before I was able to take a single photo. So now, I always double the batch.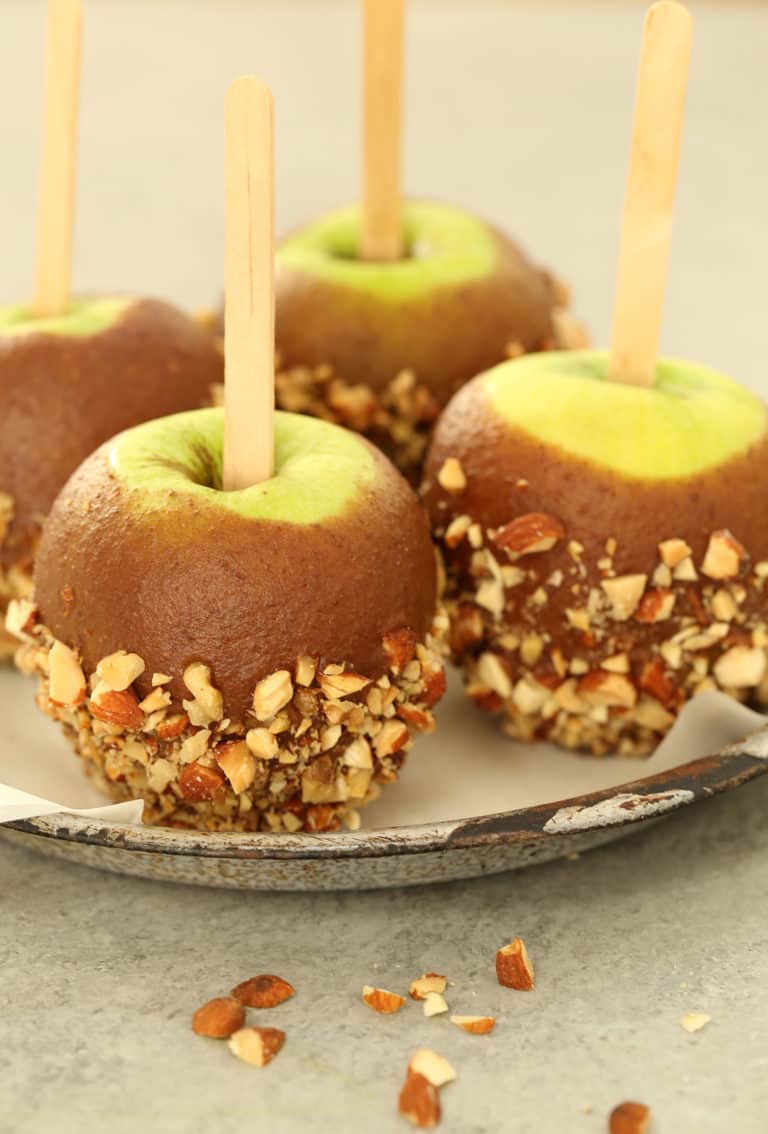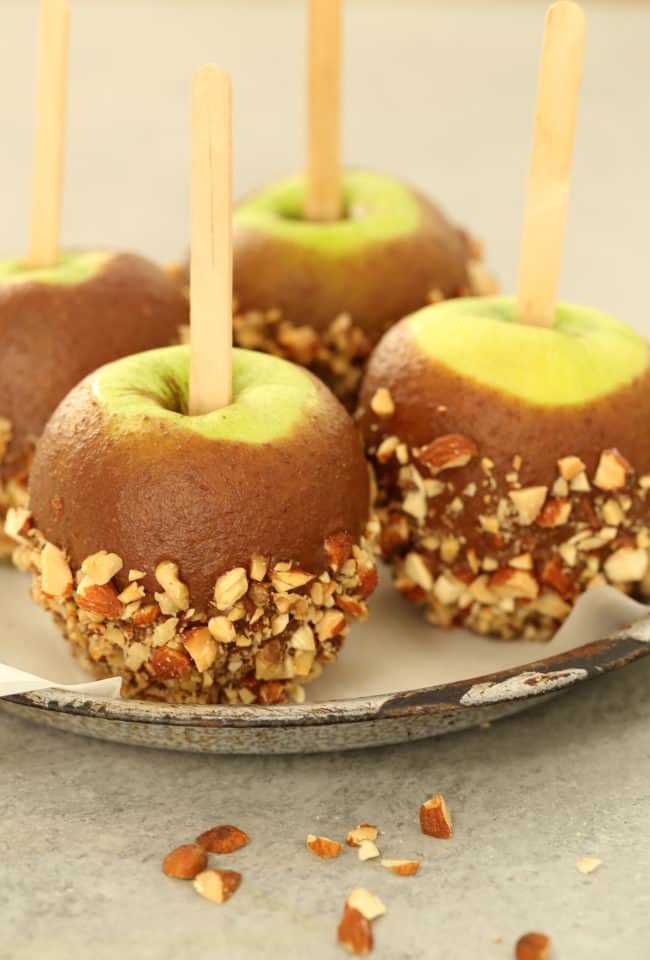 I am in the middle of a massive "weeding-out" as my dad would call it. I must have missed the mark for spring cleaning and I'm doing it now in the fall. Weeding out my attic and my garage. Taking trips to the Salvation Army and Goodwill. And trying to get things organized. Because honestly, before I could hardly get to my seasonal decorations in the attic without feeling like I was undertaking a major endeavor. The question begged….how badly did I really want to decorate the house? Was moving 10 boxes to get to one really worth it. It always was, but I still want to simplify things so maybe I only have to crawl over 5 boxes to get to that one! 🙂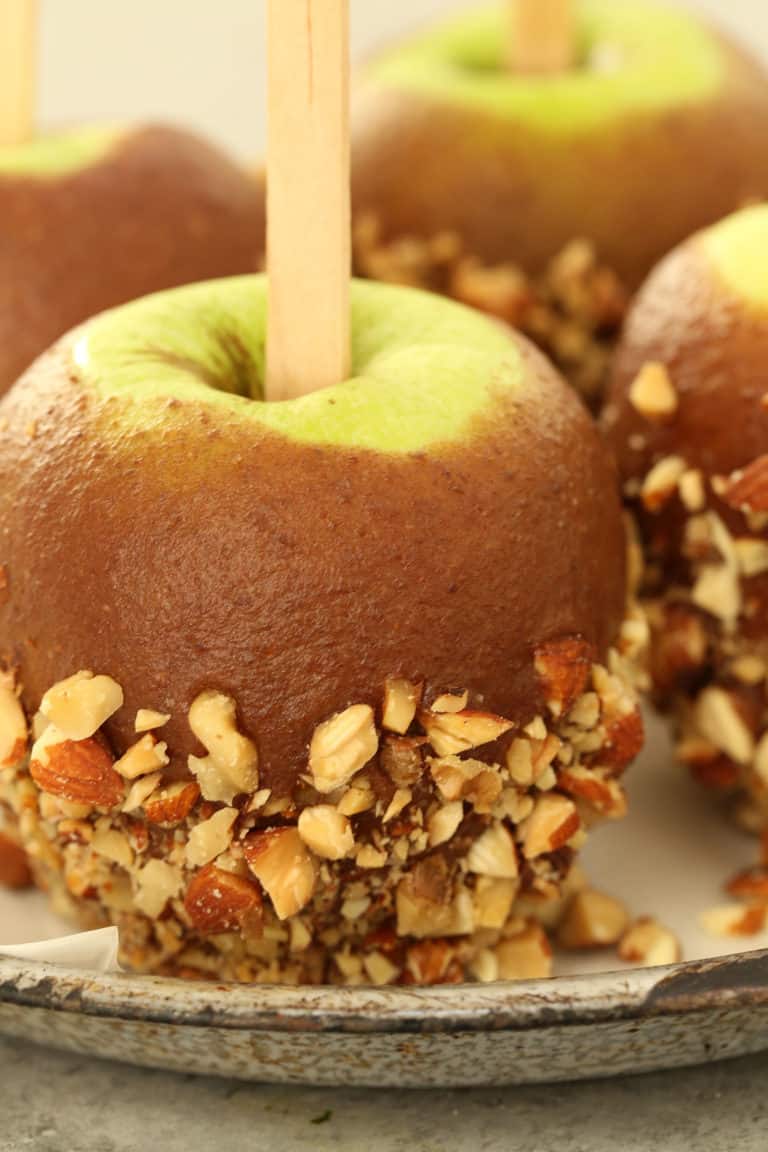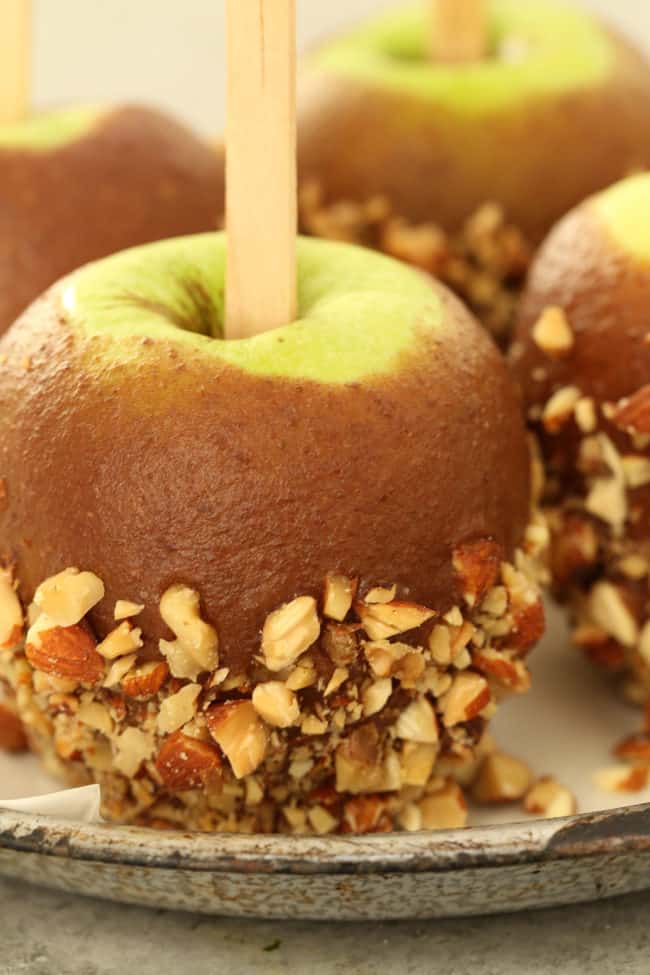 Fall is my favorite time of year. I love it when my house is decorated and something warm and cozy is simmering on my stove. I love the cooler crisp weather and I love to bundle up and take my dogs for long walks. And of course, I love the colors of leaves changing.
As for these apples…I wish I had this recipe when Kyle was little. I love making heathy twists to sugary classics. We have never been big on sugary treats (candies, cookies and cakes, etc), so that's why I especially love these Healthy Caramel Apples. They're rich and decadent tasting without the sugar rush.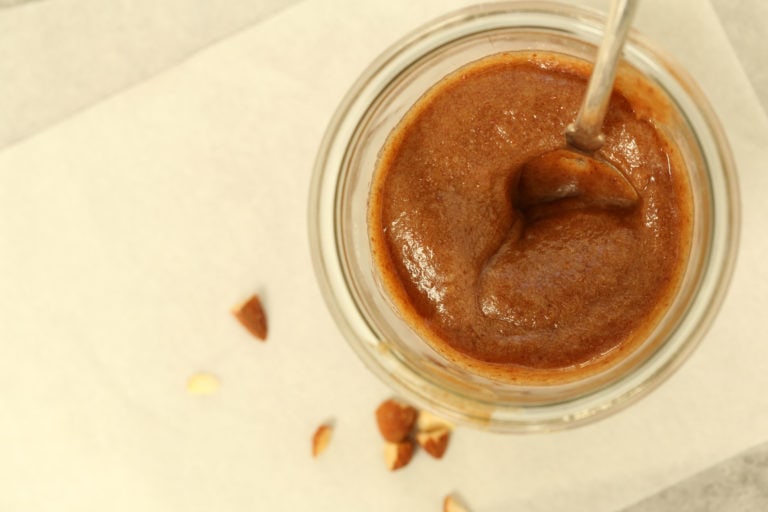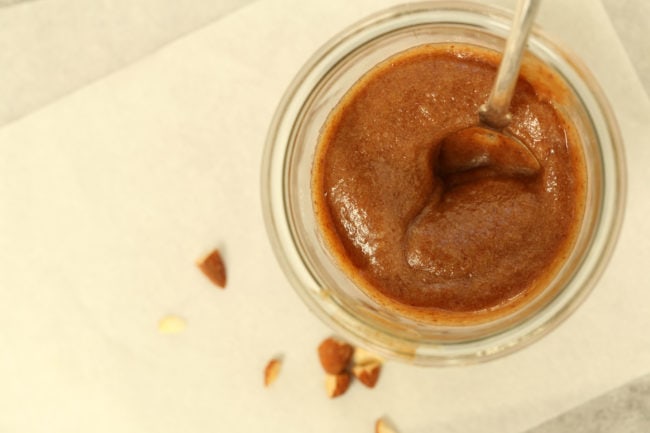 If you don't have craft sticks on hand to make these caramel apples, just simply slice up a bunch of apples and serve with the caramel sauce for dipping. No one will complain. Just be sure to leave enough sauce to actually plunge your apples into.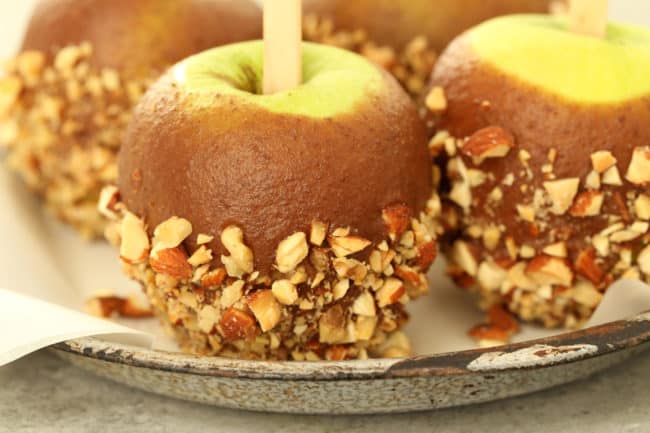 Yield: 4 servings
Healthy Caramel Apples
Additional Time
15 minutes
The caramel sauce for these Healthy Caramel Apples is made with  dates, pure maple syrup, almond milk, almond butter, coconut oil and a splash of vanilla.
Ingredients
4 large apples (Granny Smith or Honeycrisp)
4 craft sticks
10 medjool dates, chopped
3 - 4 tablespoons almond milk (or another nondairy milk such as coconut milk)
2 heaping tablespoons coconut oil
2 heaping tablespoons almond butter
3 - 4 tablespoons pure maple syrup
1 teaspoon pure vanilla extract
pinch of salt
1 cup toasted nuts (almonds, pecans or walnuts), chopped
Instructions
Line a baking sheet with a silpat or wax paper. Set aside.
Place lightly toasted chopped nuts in a bowl and set aside.
Add the dates to a small pot. Cover with water and bring to a boil on the stove.
Reduce heat to low, and simmer the dates for about 10 minutes. Remove from heat and drain the water from the dates.
Combine all of the ingredients for the Caramel Sauce in a food processor or blender. Blend until the caramel sauce is smooth, If the sauce is too thick, add another tablespoon or two of maple syrup and.or non-dairy milk.
Pour the sauce in a small bowl for dipping.
Insert a craft stick into each apple
Roll the apples around in the caramel sauce.
Set the apples on the prepared baking sheet.
Place the caramel apples in the refrigerator for about 10 minutes to set.
Then dip the bottoms of the apples in the chopped nuts.
Return to the refrigerator to set for another 10 minutes or until serving.