Honey Roasted Pumpkin Seeds
Honey Roasted Pumpkin Seeds mixed with sunflower and chia seeds will have you hooked at first bite. This completely addicting sweet and salty combo is loaded with antioxidants, essential fatty acids, Vitamin E and zinc! They're certain to become a life-long obsession!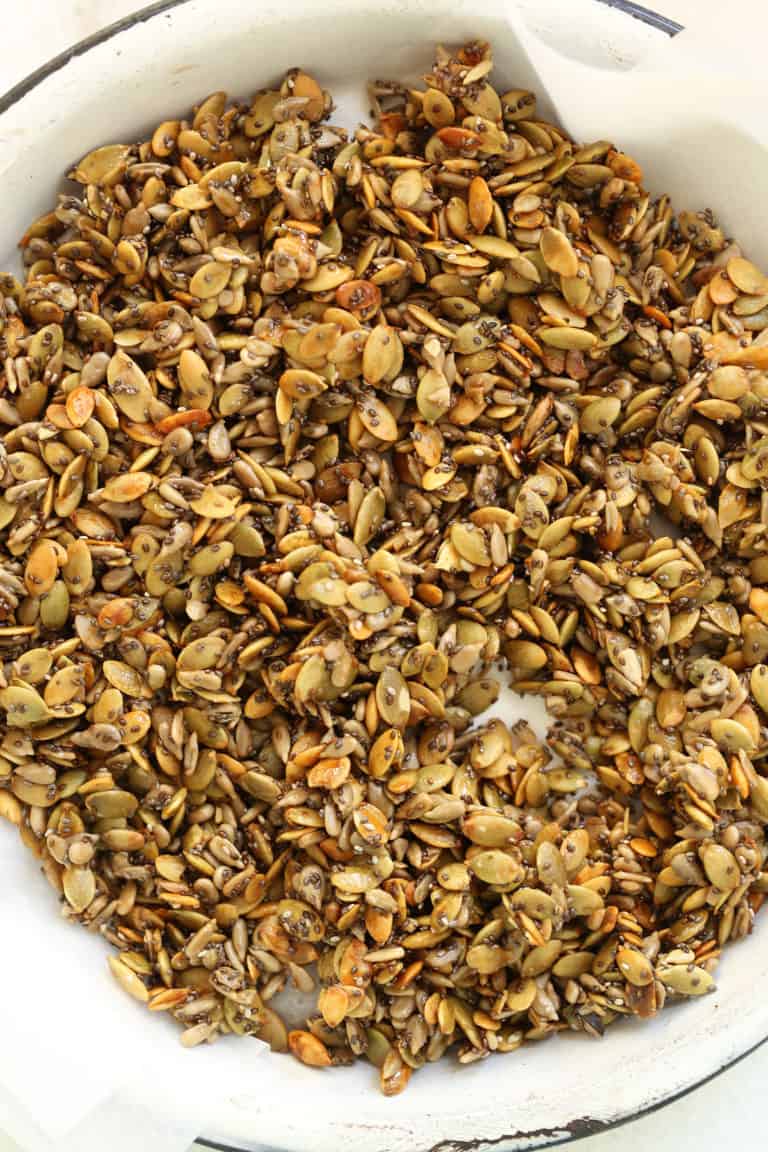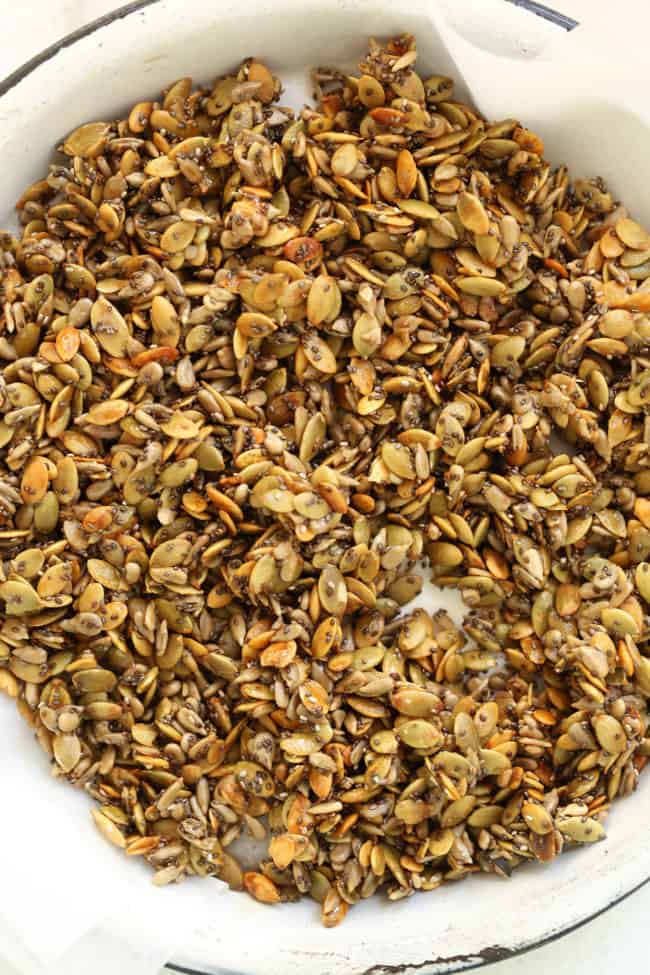 These Honey Roasted Pumpkin Seeds are simple to make. All you do is toss the pumpkin, sunflower and chia seeds with a bit of honey and coconut oil and pop them in the oven. In 15 – 20 minutes you'll have a fall treat that's both completely addicting and loaded with nutritional benefits.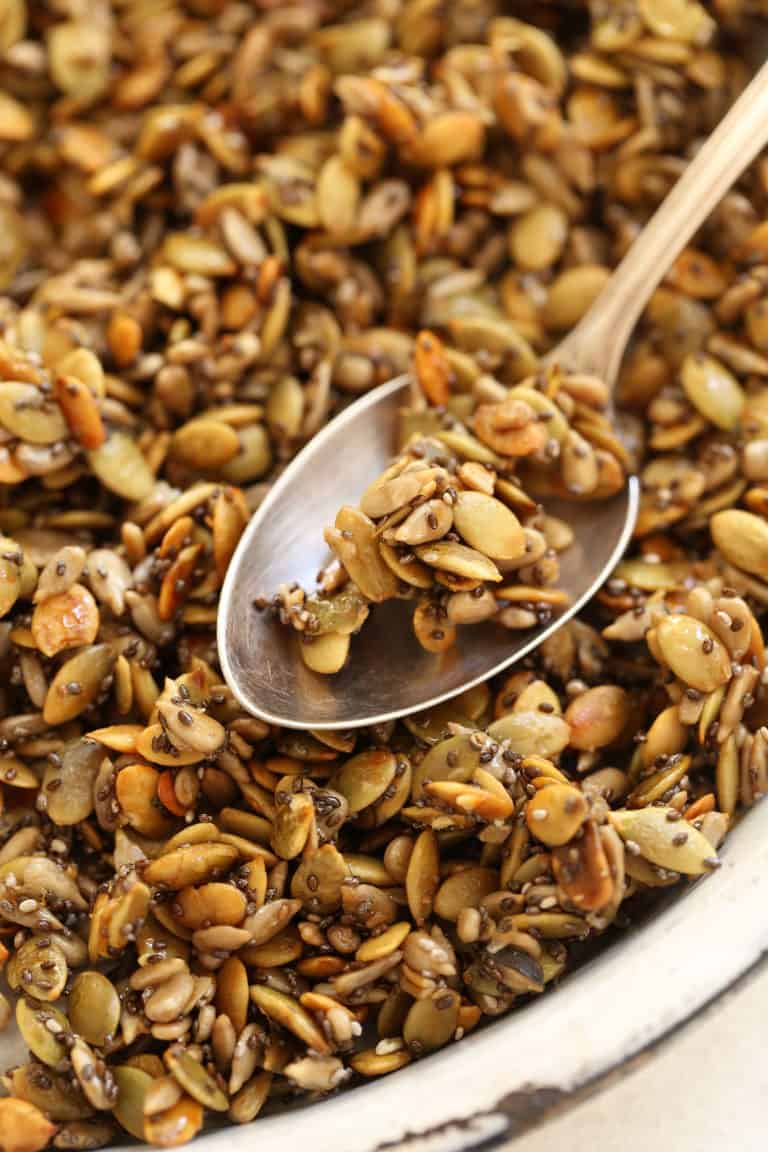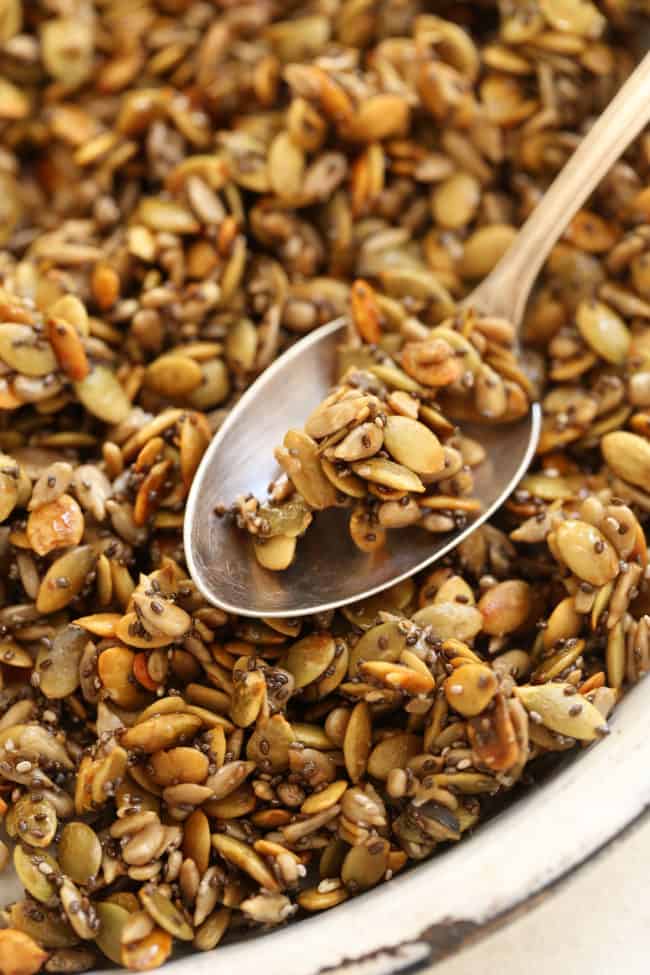 For this recipe, you can use the pumpkin seeds from your soon-to-be Jack O' Lanterns to make a fun family tradition. I always loved to make roasted pumpkin seeds from our pumpkin picks! While everyone else threw their seeds away, we turned ours into a homey snack.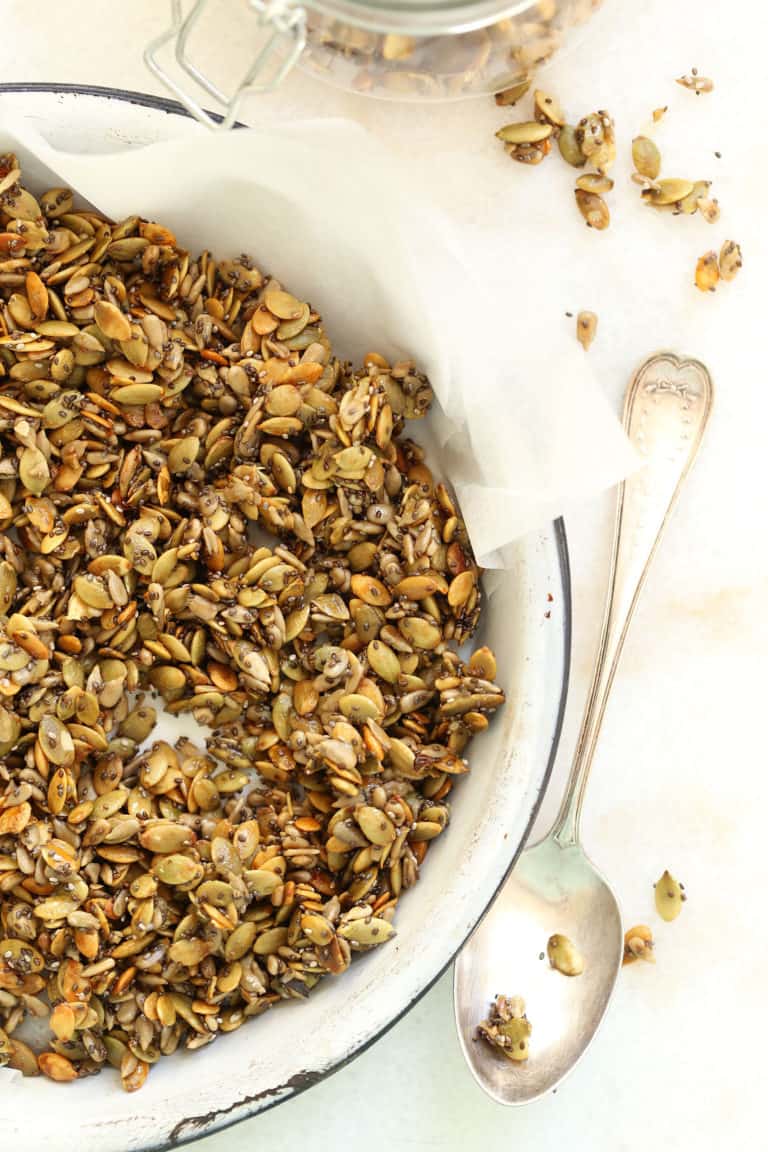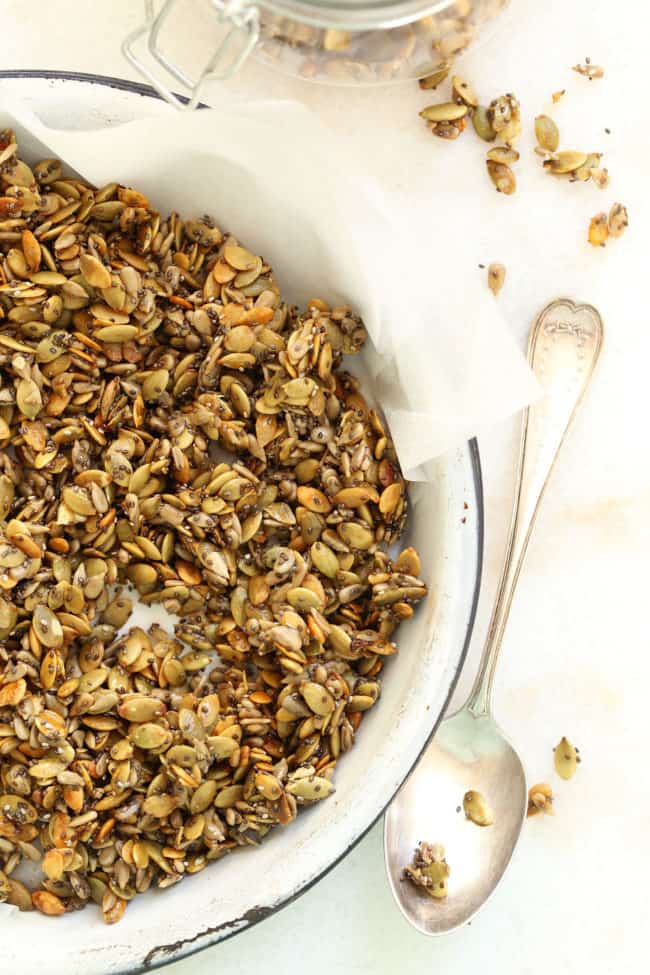 Whether you go with fresh pumpkin seeds this fall or buy your seeds in bulk form from the health food store, these seeds are a quick roast away from becoming a delicious snack. Perfect for grazing on, but also great to toss into salads. Leave them in clusters or break them up. Either way, they're habit forming and fun to eat!!
If you like this recipe, you might also like this Healthy Trail Mix and these Toffee Pecans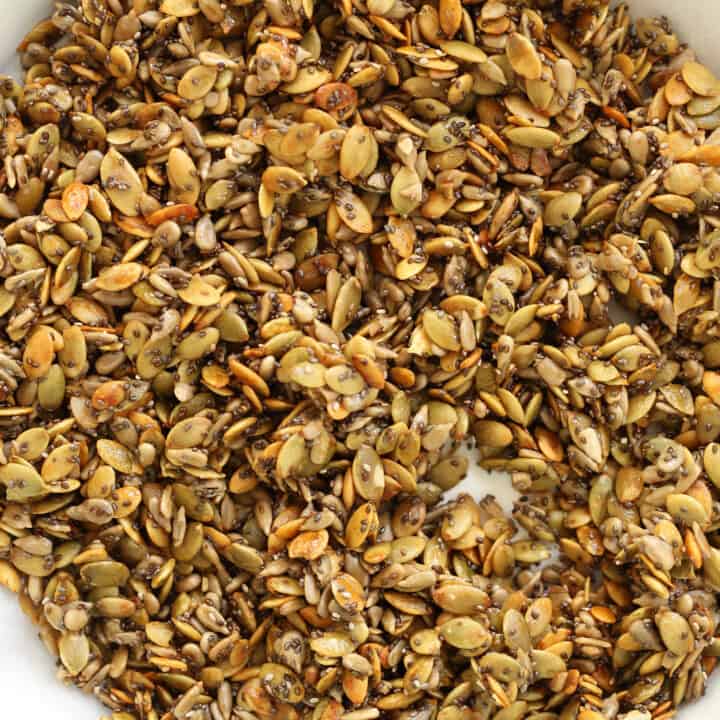 Yield: Serves 4 - 6
Honey Roasted Pumpkin Seeds
https://www.theharvestkitchen.com/honey-roasted-pumpkin-seeds/
Ingredients
1-1/2 cups raw pumpkin seeds
1/2 cup raw shelled sunflower seeds
3 tablespoons raw chia seeds
3 tablespoons honey (brown rice syrup or date syrup will work too)
1 1/2 tablespoons coconut oil
1/2 teaspoon sea salt
Instructions
Preheat oven to 325 degrees
Heat honey and coconut oil in a medium saucepan over low heat until it melts.
Stir to blend
Remove from heat
Add the pumpkin seeds, sunflower seeds and chia seeds to the honey and coconut oil mix.
Using a silicone spatula, stir to blend the seeds until evenly coated.
Lay the seeds evenly on a cookie sheet lined with a silpat or parchment paper.
Bake for 15-20 minutes, or until the seeds turn golden and light brown, stirring every 5 minutes so they evenly bake.
Remove from oven and let cool completely. Will stick together like brittle. Break into desired sized pieces.
Store these seeds in a baggie as they do stick together. They're easier to break apart in a baggie rather than a jar.
Best eaten same day.
Leave a Comment