Spinach Berry Antioxidant Salad
Yum
Does this salad scream of summer or what?  I'm mean seriously…..just look at all the color in this Spinach Berry Antioxidant Salad!!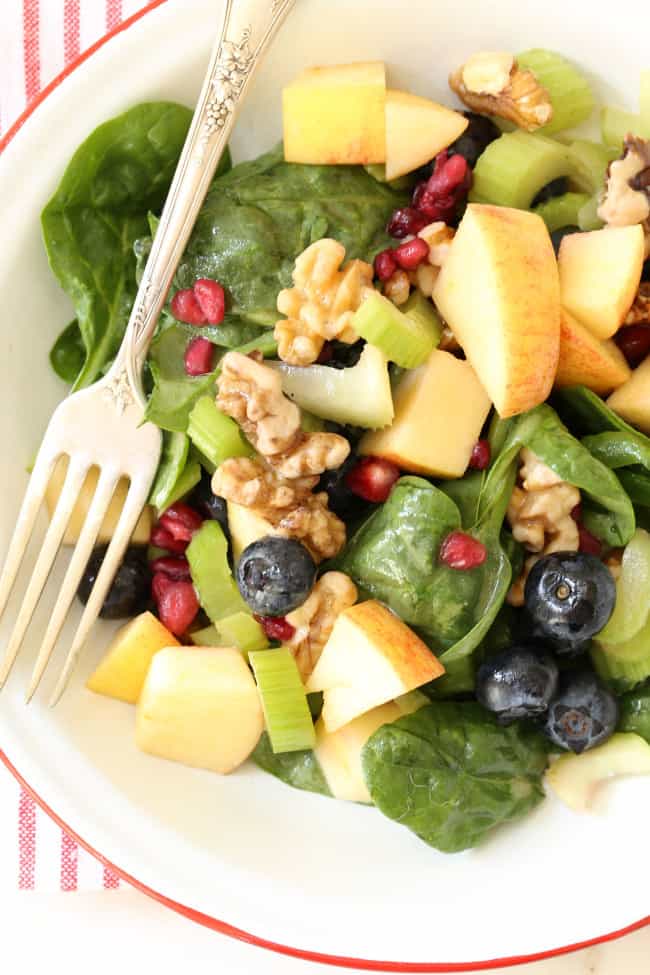 I am so ready for summer?  No, not the triple digit heat….what I'm looking forward to the laid back state of mind, like I was in on Sunday.  Sunday  I had on my yoga gear, I put on some of my favorite tunes,  and I sat outside on my balcony with my pups while I grazed on a big bowl of this Spinach Berry Antioxidant Salad.  This healthy salad is light, delicious, refreshing.  
And it's quick and easy to pull together.  You'll likely have many, if not all, of the ingredients on hand in your kitchen. This salad is lightly tossed in a lime vinaigrette, which is lightly sweetened with a wee bit of honey, which makes this salad even more addicting!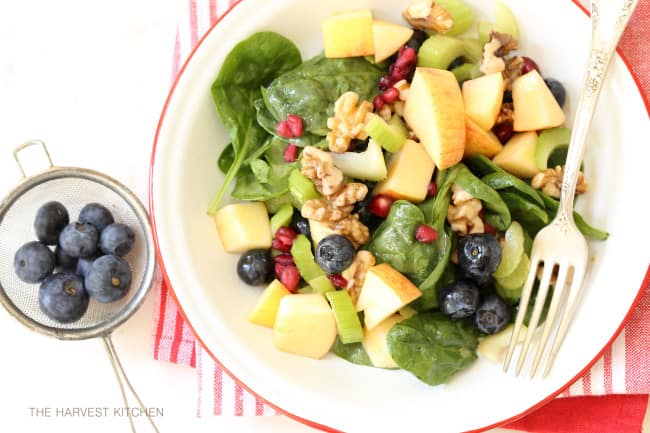 If you can't find rest pomegranates (I typically find them at Trader Joes), you can go with frozen (thawed of course) which you should be able to find at Whole Foods or your local health food store.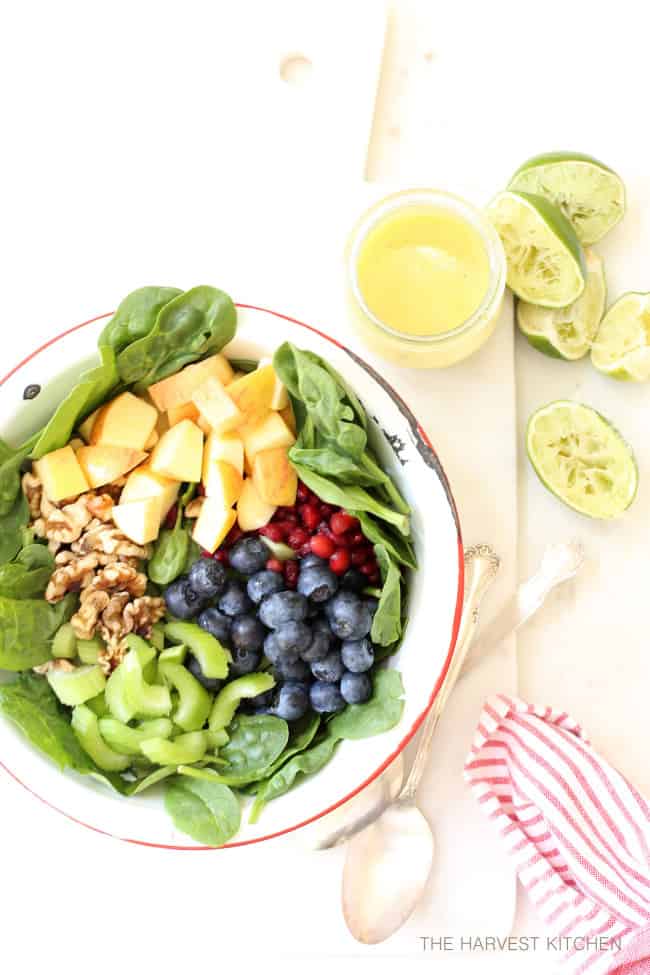 If you don't care for pomegranates, feel free to sub in fresh raspberries or chopped strawberries instead.
This salad has so much going for it….the vibrant colors, the fresh flavors, I'm crazy about all the crunch, and it's chockfull of antioxidants.   If you want to add even more antioxidant power to this salad, sprinkle in some chia seeds and hemp seeds to the mix.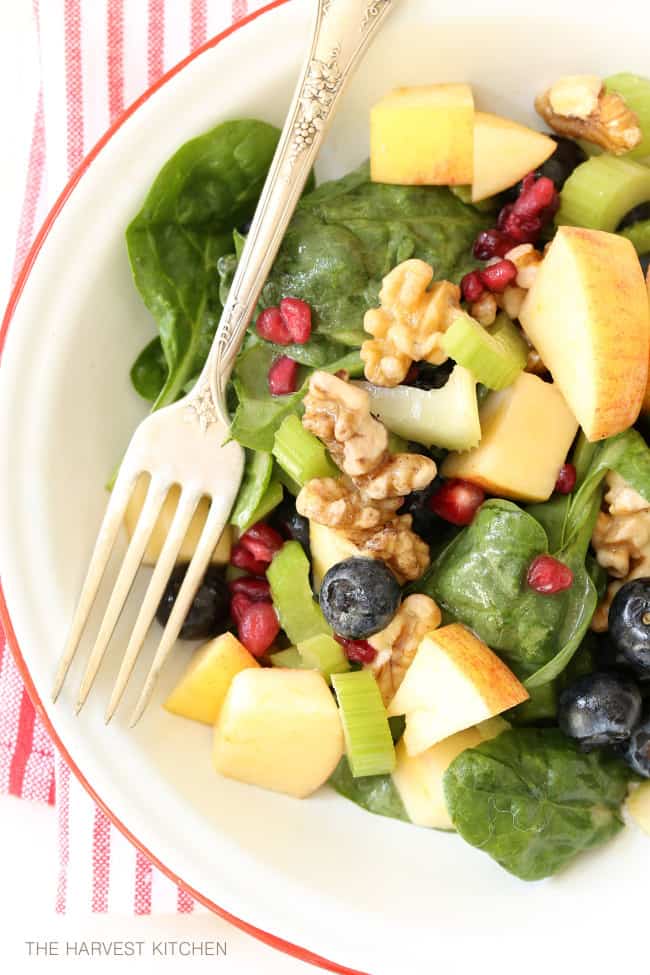 This is a perfect summer salad that's utterly and completely addicting!
~ Deb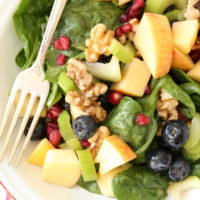 Spinach Berry Antioxidant Salad
Yield: Serves 2
Total Time: 15 minutes
Ingredients:
2 cups organic baby spinach leaves
2 organic celery sticks, sliced
1 large organic Fuji or Gala apple, cored and chopped
1 cup walnuts (preferably soaked)
3/4 cup organic fresh Pomegranate seeds (frozen if you can't find fresh)
3/4 cup organic fresh blueberries
For the Honey Lime Vinaigrette
2 teaspoons Djon mustard
1-1/2 tablespoons honey
4 tablespoons freshly squeezed lime juice
1/2 teaspoon kosher salt
1/4 cup extra virgin olive oil
Directions:
Place the spinach, fruit and walnuts in a bowl.
Drizzle the vinaigrette around the inside of the bowl and fold into the ingredients to evenly coat.
For the Honey Lime Vinaigrette
Add all of the ingredients to a small mason jar.  Seal the lid tightly and give it a few good shakes to blend well.
Leave a Comment