Lemon Ginger Popsicles
Yum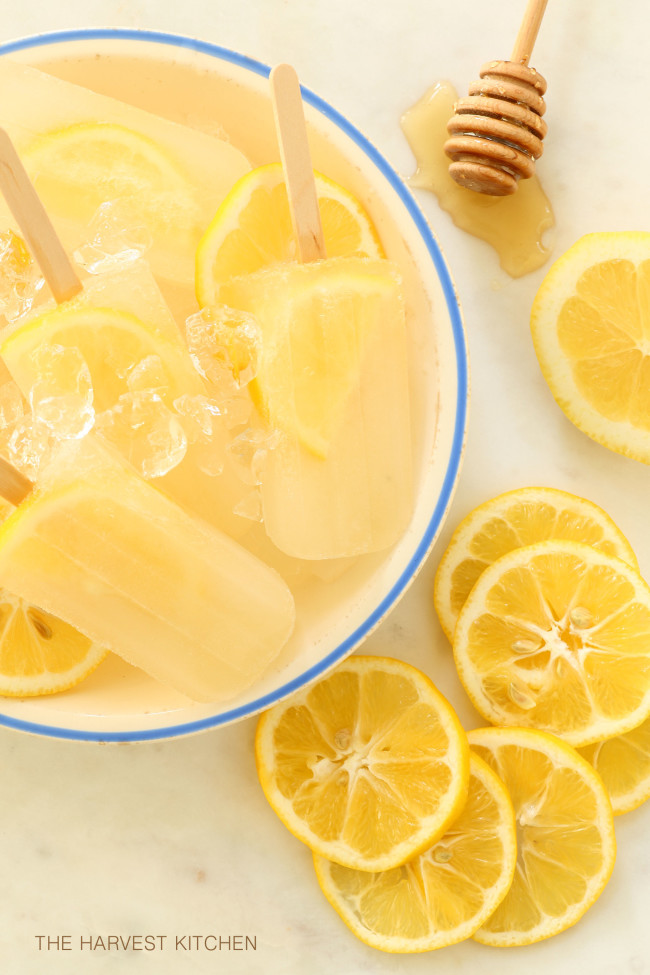 If you love the tantalizing combo of honey, lemon and ginger flavors, you're going to love these Lemon Ginger Popsicles!  Or …. as I like to call them – Detoxsicles!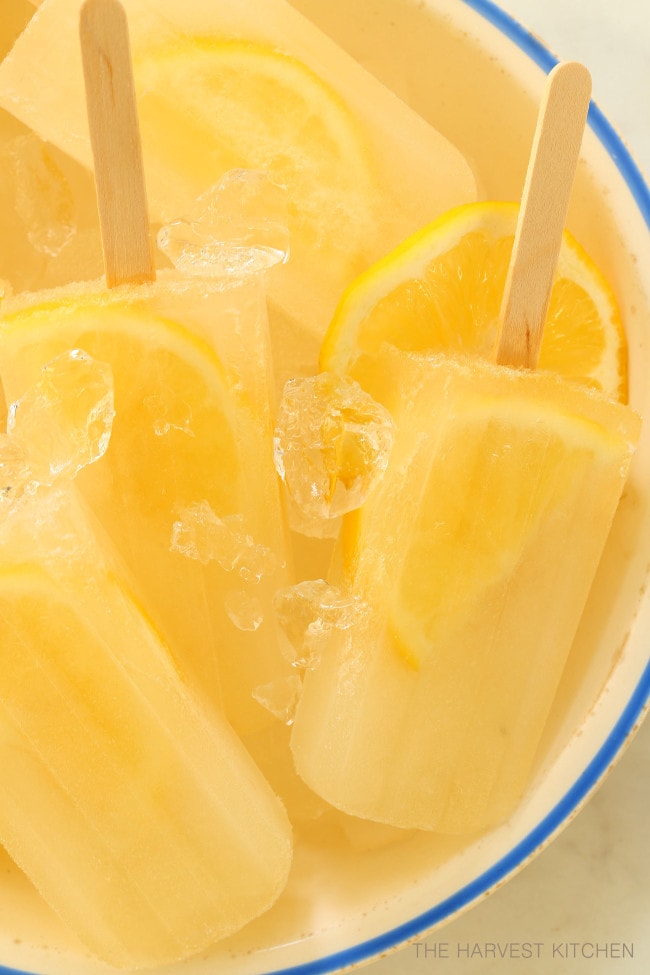 Besides tasting great, these healthy popsicles are rich with nutritional benefits.  Lemons are a rich source of vitamin C, an essential nutrient that gives a boost to our immune system.  Lemons also help maintain the pH level in our bodies and helps to detox our system by flushing out toxins.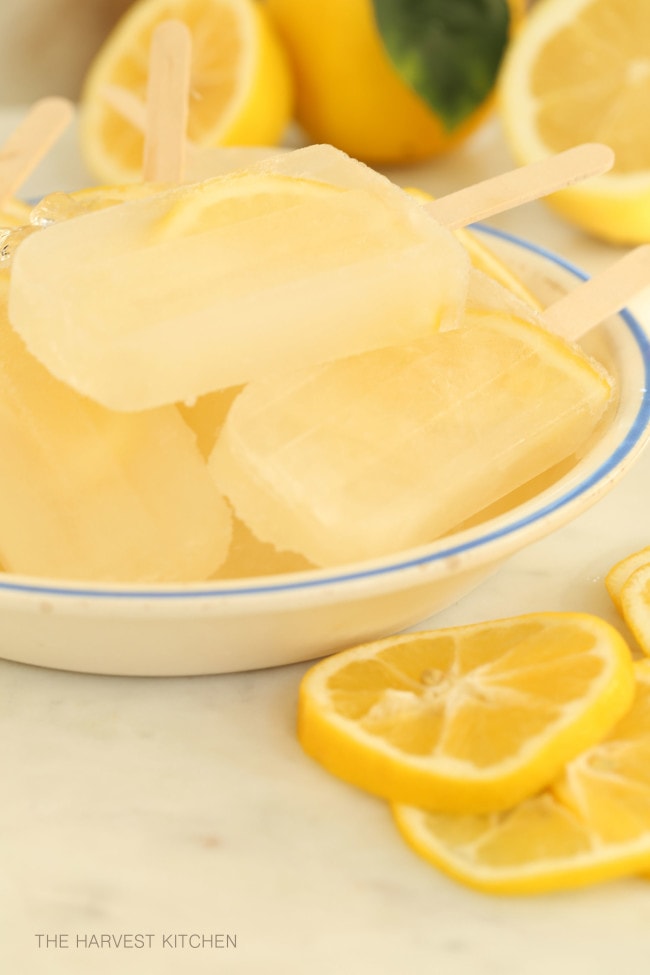 The ginger in these lemon pops provide anti-inflammatory and immune boosting benefits, plus it's good for relieving nausea, indigestion and fighting infection.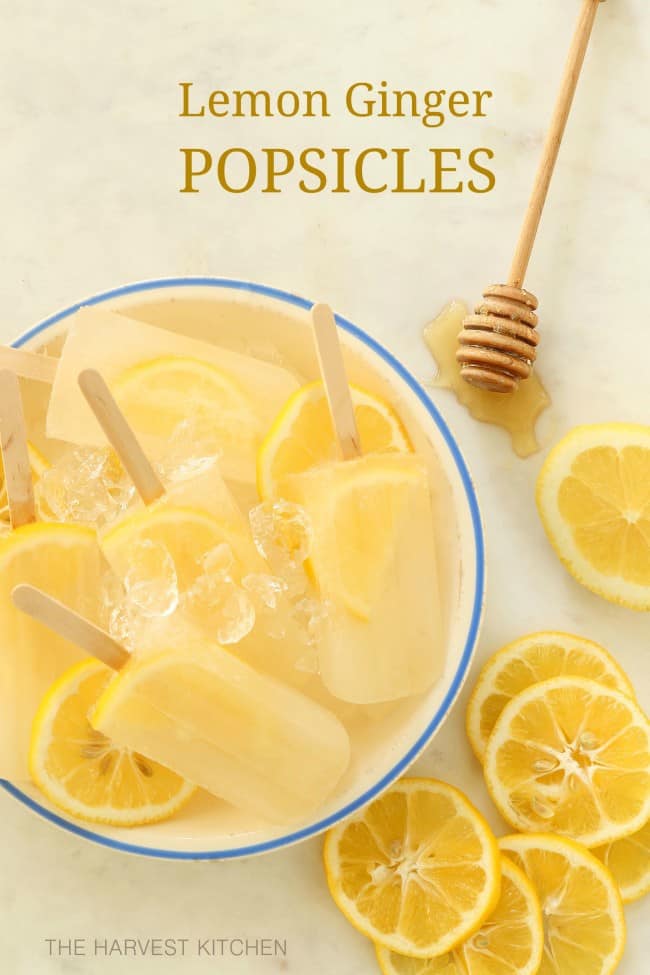 And honey offers antibacterial and antioxidant benefits.  In general, the darker the honey, the better its antibacterial and antioxidant power.  A little honey can help you get a good night's sleep.  It also helps to ease coughs.  Certain studies suggest that honey beats out certain over-the-counter common cold symptom meds containing dextromethorphan (a cough suppressant) and diphenhydramine (an antihistamine).
These Lemon Ginger Popsicles (detoxsicles) make a great afternoon snack.  They're perfect for summer.  And they offer a host of nutritional benefits.  I'm completely obsessed with them!
You can purchase the popsicle molds here Progressive Popsicle Molds
~ Deb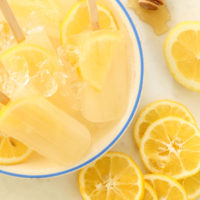 Lemon Ginger Popsicles
Ingredients:
3 1/2 cups water (I used Smartwater)
1-inch piece of ginger,  peeled and chopped
2/3 cup honey
5 tablespoons lemon juice
3 slices of lemon, thinly sliced and cut in half
Directions:
Put the water and ginger in a small saucepan and bring to a simmer.
Add the honey and simmer for another 1 - 2 minutes until the honey is dissolved.
Remove from heat and set aside to cool to room temperature.
Pour the mixture into a bowl through a fine strainer pressing down hard on the ginger with the back of a spoon.
Stir in the lemon juice.
Pour the mixture into your ice popsicle molds.  Leave about 1/4 inch at the top to leave room for the stick and the popsicles will expand a bit as they freeze.
Place a 1/2 slice of lemon in each mold.
Place the lid on the mold and place in the freezer for about 15 - 20 minutes.
Remove from the freezer and add the sticks to the popsicles and freeze until solid.
Let the popsicles sit at room temperature for a few minutes to loosen them up so they can easily be removed from the molds.
Leave a Comment