Iced Green Tea with Apple, Lemon and Ginger
Yum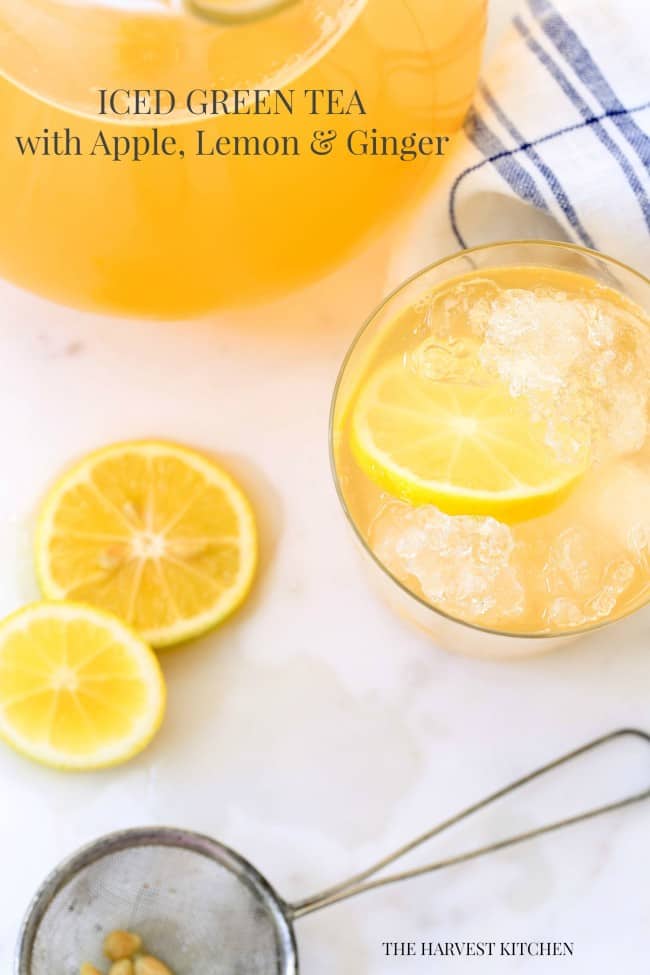 Since springtime is upon us (hello daylight savings time),  with summer following closely behind, I thought we needed a good iced drink to toast the warmer weather with.  This Iced Green Tea with Apple, Lemon and Ginger is tasty, refreshing and it's perfect for sipping on as warmer days approach.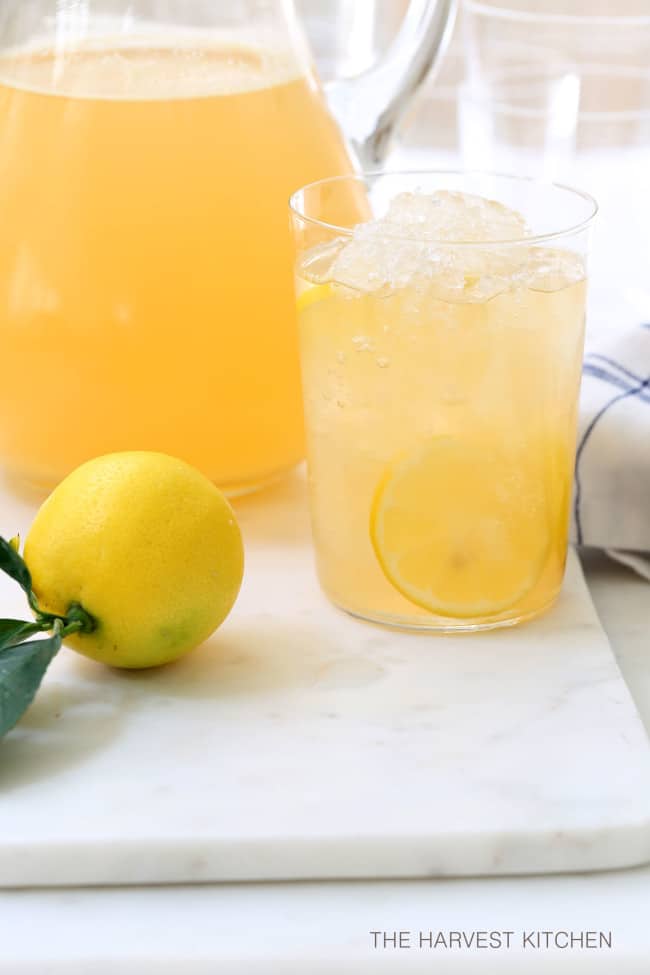 Every cell, tissue, and organ in our body needs water to function properly.  Our bodies use water to help maintain body temperature, heart rate, blood pressure, metabolism, to remove waste, and to lubricate our joints.   Staying hydrated is a must for overall good health.  If we get dehydrated, we might experience headaches because  blood doesn't circulate as well to the brain which also can possibly contribute to dizziness, blurred vision, cognitive impairment and hearing loss.   Often weakness, fatigue, or loss of energy is contributed to dehydration  because  blood gets thicker when we're dehydrated, which makes the heart have to work harder to circulate the blood throughout our bodies.   If you're feeling tired in the morning – you'd be better off drinking a tall glass of water (or a tall glass of this tea) than drinking a cup of coffee. Being dehydrated can also cause slow metabolism and with a sluggish metabolism – we tend to gain weight.  Dehydration can also contribute to asthma and sinus problems. If you are not drinking enough water your sinuses and the lining of your lungs become dry causing it hard for you to breathe.  I have a family member (dad) who has experienced this sinus issue first hand.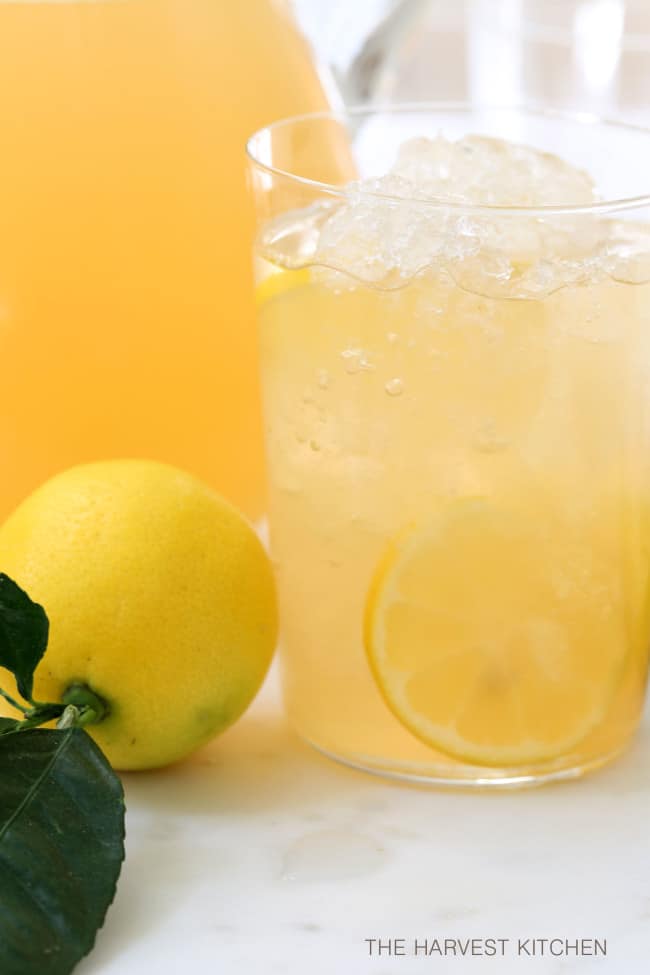 Our bodies are comprised mostly of water (upwards of 2/3), and having a proper balance between water and electrolytes helps determine how our bodily systems will function.
If you'd like to read more about the benefits of staying hydrated…check out this Article by Health Magazine and this Article by Mercola.
I hope you enjoy this Iced Green Tea with Apple, Lemon and Ginger!  Cheers!
~ Deb
Iced Green Tea with Apple, Lemon and Ginger
Ingredients:
4 cups water
3 - 4 tablespoons loose good quality green tea leaves (or 3 -4 green tea bags)
1-1/2 tablespoons honey
1/2 lemon, peeled and juiced
zest of 1 lemon
1 tablespoon grated ginger (peeled first)
2 apples, (Gala, Granny Smith, Honeycrisp) seeded and coarsely chopped
Directions:
Combine water, honey,  lemon juice, lemon zest, ginger and apple in medium pot; bring to a boil, reduce heat, and simmer 2 minutes.
Cover, remove from heat, and let steep 15 minutes.
Add the green tea leaves to a large pitcher.
Strain the water mixture through a fine mesh over the green tea leaves, pressing all the juices from the apple.
Let steep for 1 minute.
Strain out the tea leaves.
Garnish with apple or lemon slices.
Leave a Comment