Wilted Lemon Garlic Spinach
This post may contain affiliate links.
This healthy Wilted Lemon Garlic Spinach makes a quick and easy side dish to serve with grilled chicken or fish.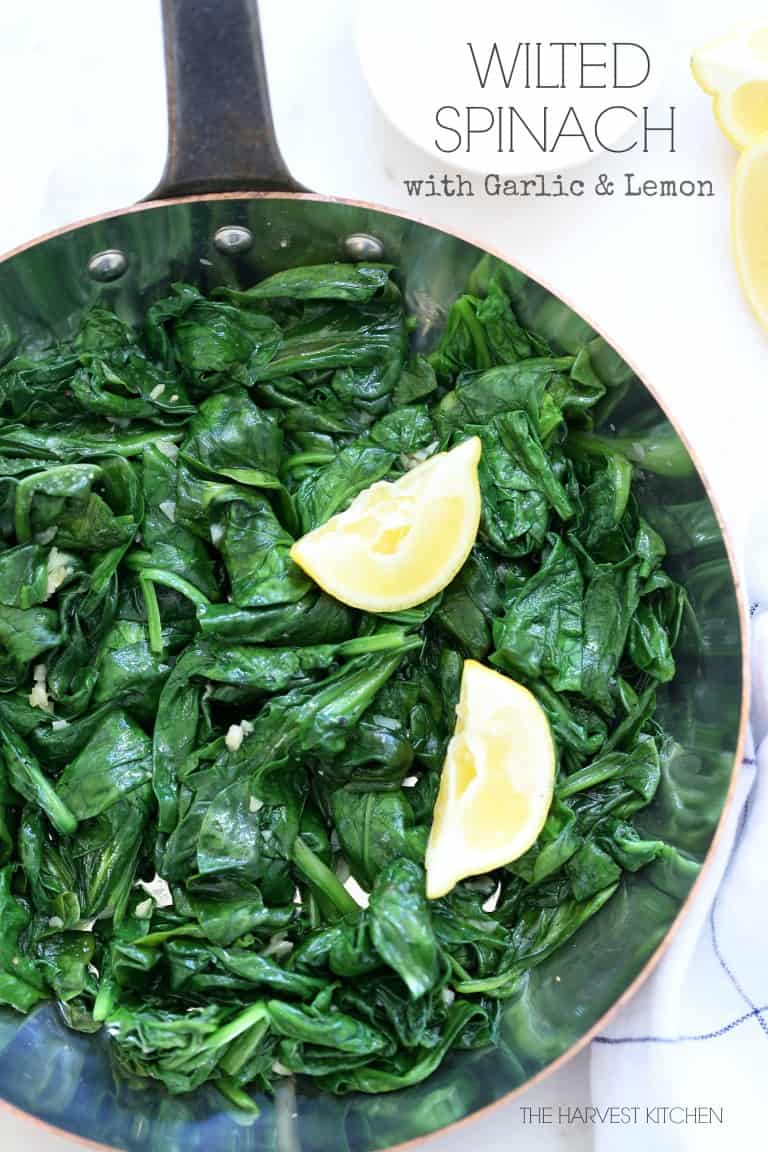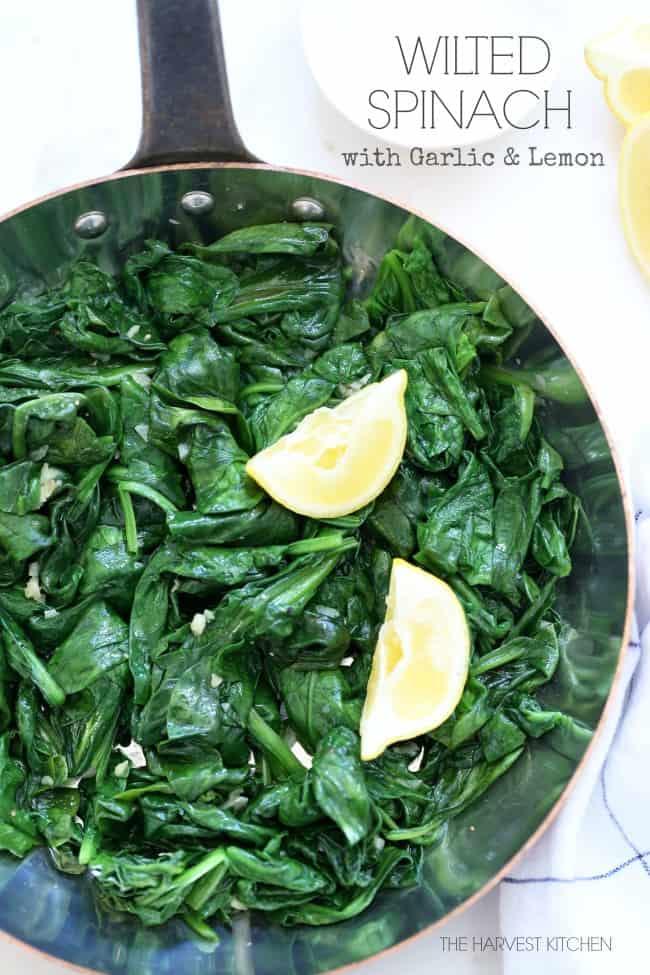 I have been making this Wilted Lemon Garlic Spinach as a side dish for years. It really goes great with salmon and grilled chicken. I used to order it all the time "to go" at my favorite Italian restaurant in Costa Mesa. They'd have balls of this garlic sautéed spinach wrapped with lemon wedges for take-out.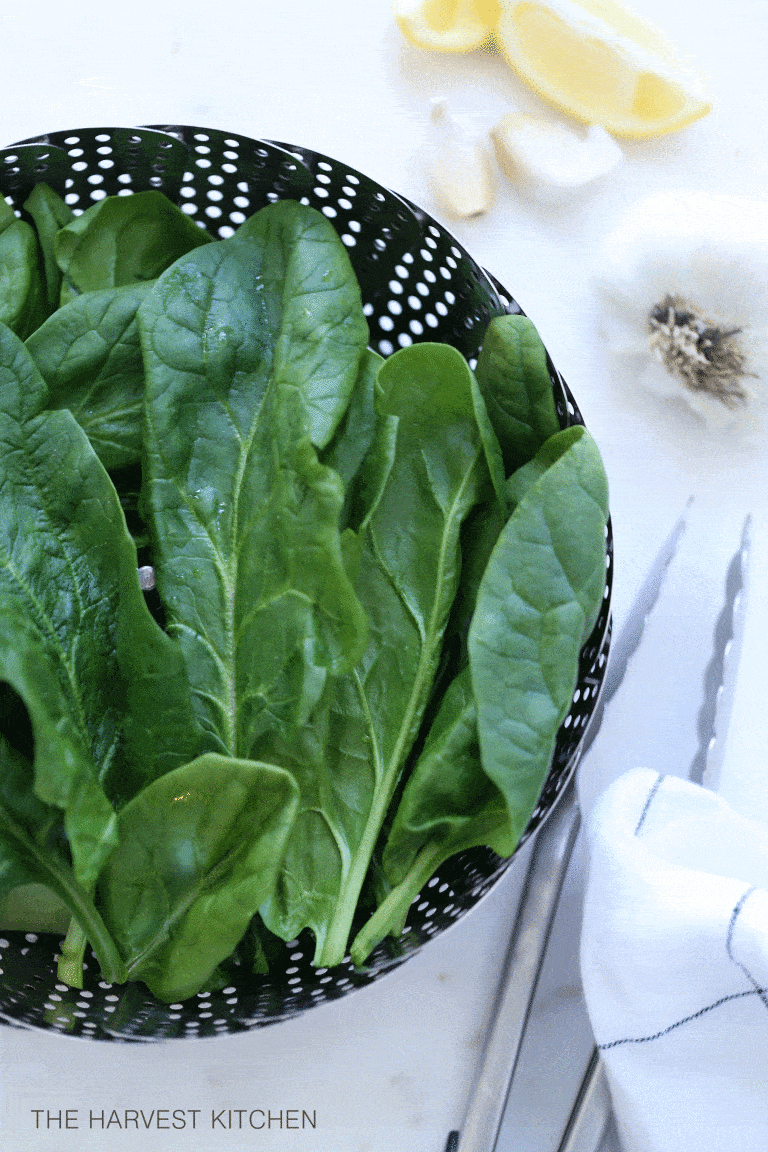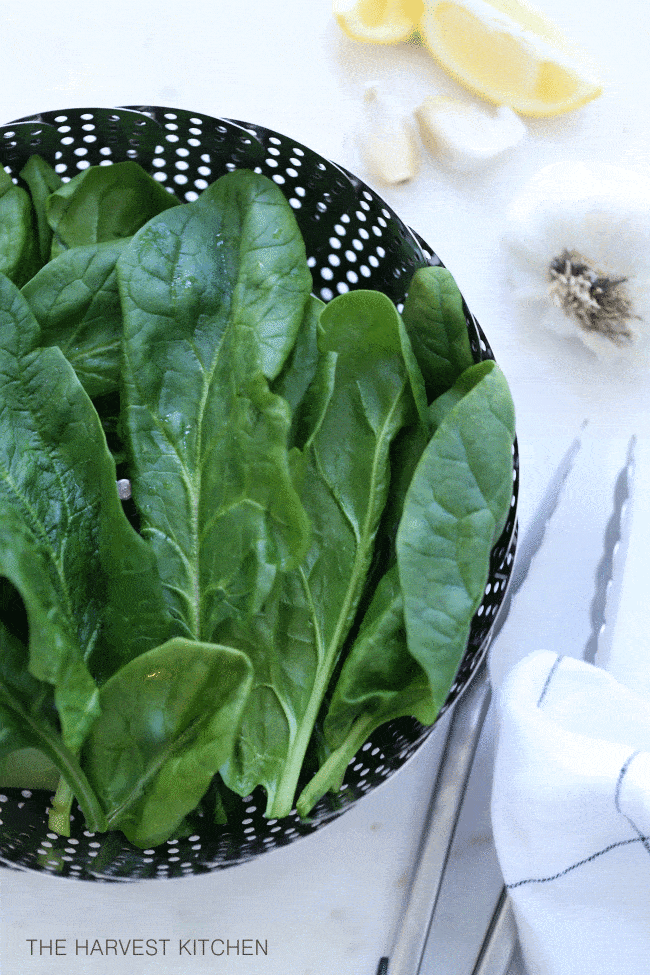 In Italy, this Wilted Lemon Garlic Spinach is known as Spinaci del Monaco or The Monk's Spinach due to the humble ingredients. Four simple ingredients….spinach (I like to make it with tender leaves of baby spinach) olive oil, garlic and lemon. You can add a little lemon zest for an extra burst of flavor or add some shavings of Parmesan cheese to spiff it up a bit.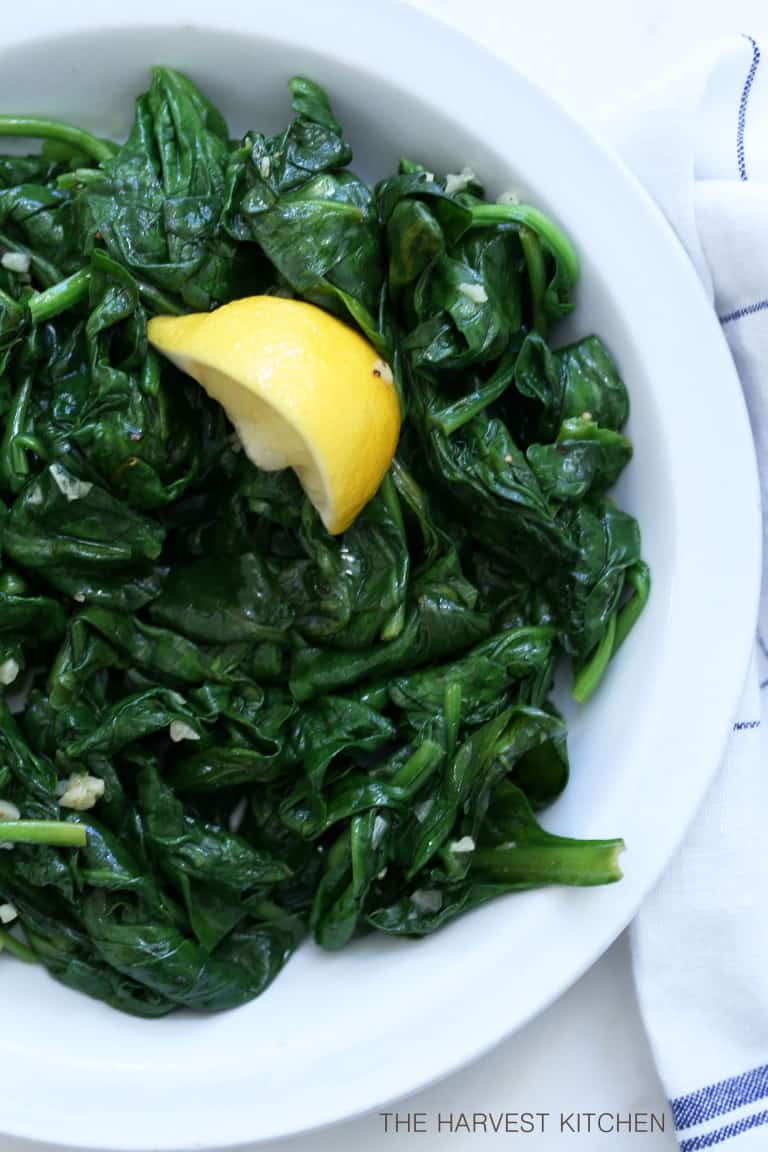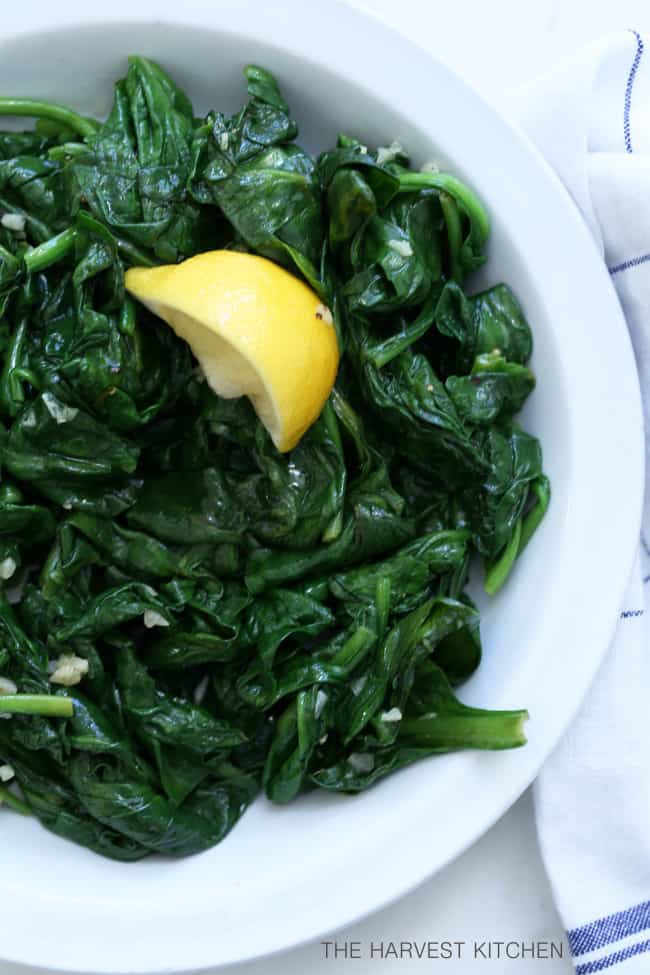 Spinach is one of the vegetables that I buy at the market weekly. I like to add it by the fistfuls to my smoothies in the mornings. I also like to mix it with my Romaine when I'm making salads. And I love to throw this sautéed lemony spinach together on a whim for a side dish. I always have spinach, lemons and garlic on hand, so it's an easy one for me to make. Spinach has more than a dozen different flavonoid compounds that provide anti-inflammatory and anti-cancer benefits. It's also a great source vitamin C, vitamin E, vitamin A (in the form of carotenoids), manganese, zinc and selenium. Spinach is also a good source of vitamin K which is important for maintaining bone health.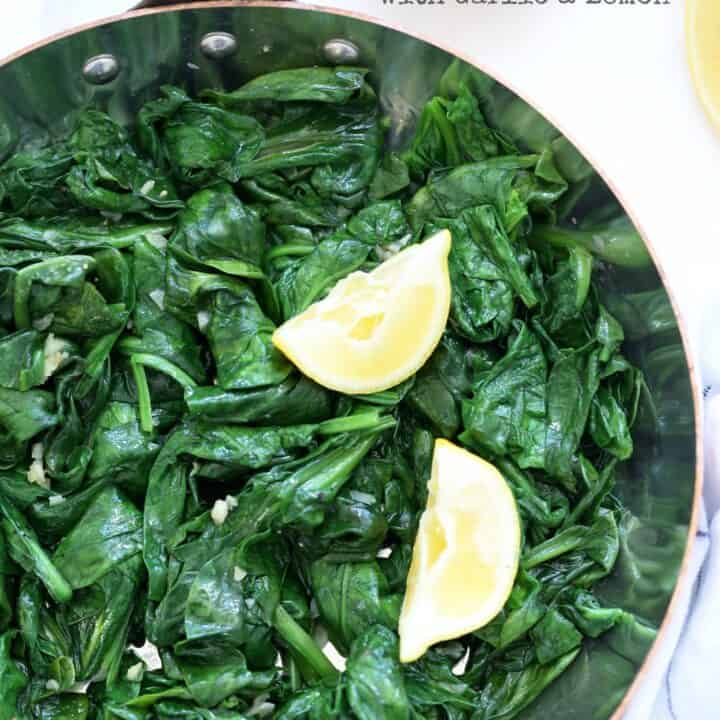 Yield: 4 - 6 servings
Monk Spinach
Additional Time
10 minutes
Ingredients
2 large bunches of spinach
2 tablespoons of extra-virgin olive oil
2 cloves garlic, smashed and minced
Salt and freshly ground black pepper to taste
1 lemon
Instructions
Rinse the spinach well and trim off any tough stems.
Quickly steam the spinach until the leaves gently wilt.
Refresh under cold water - then drain and pat dry with paper towels to remove excess water.
Heat the olive oil in a large skillet. Add the garlic and cook on low until the garlic starts to turn golden.
Add the spinach and cook for just a minute or two stirring with a spatula so the spinach absorbs the flavors of the olive oil and garlic. (You don't want to over-cook the spinach).
Remove from heat.
Squeeze the juice from 1/2 a lemon over the cooked spinach. Add salt and freshly ground black pepper to taste.
Serve with wedges of lemon.