Tarragon Chicken Salad
This post may contain affiliate links.
This Tarragon Chicken Salad is a classic that combines tender bites of chicken with celery, onion, parsley and tarragon all tossed in a delicious creamy dressing. It's an easy homemade chicken salad recipe you can pull together in a pinch!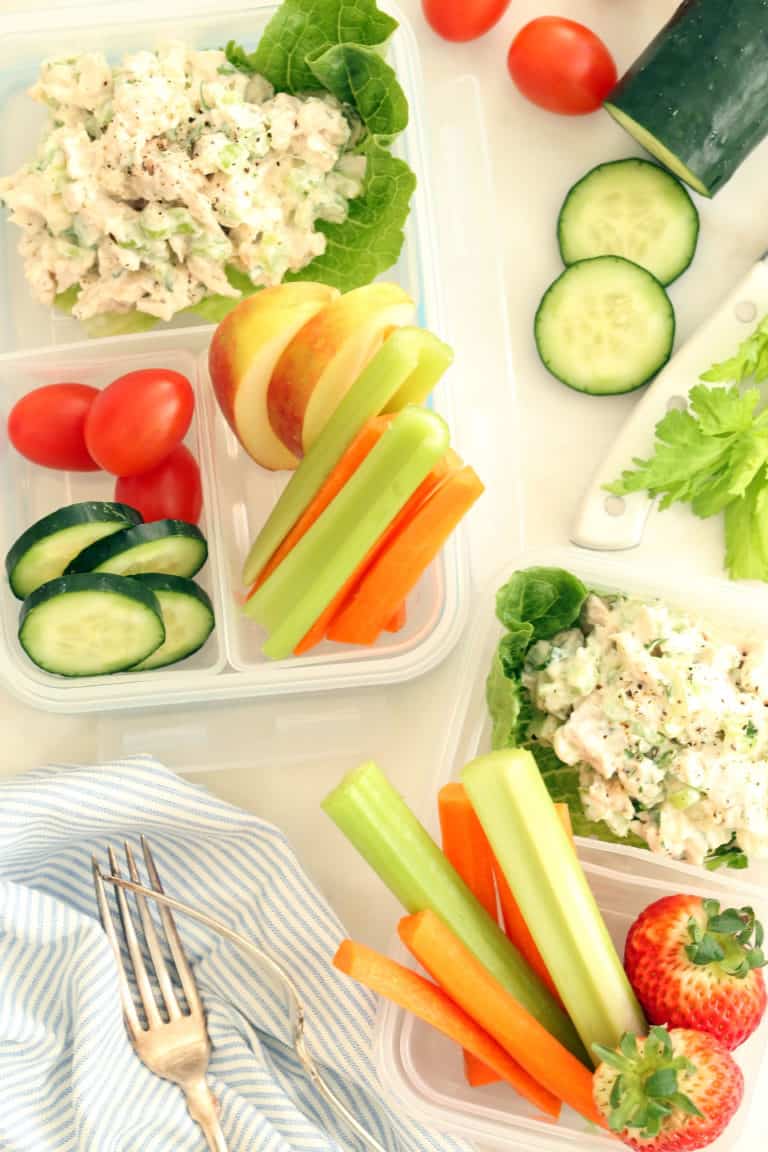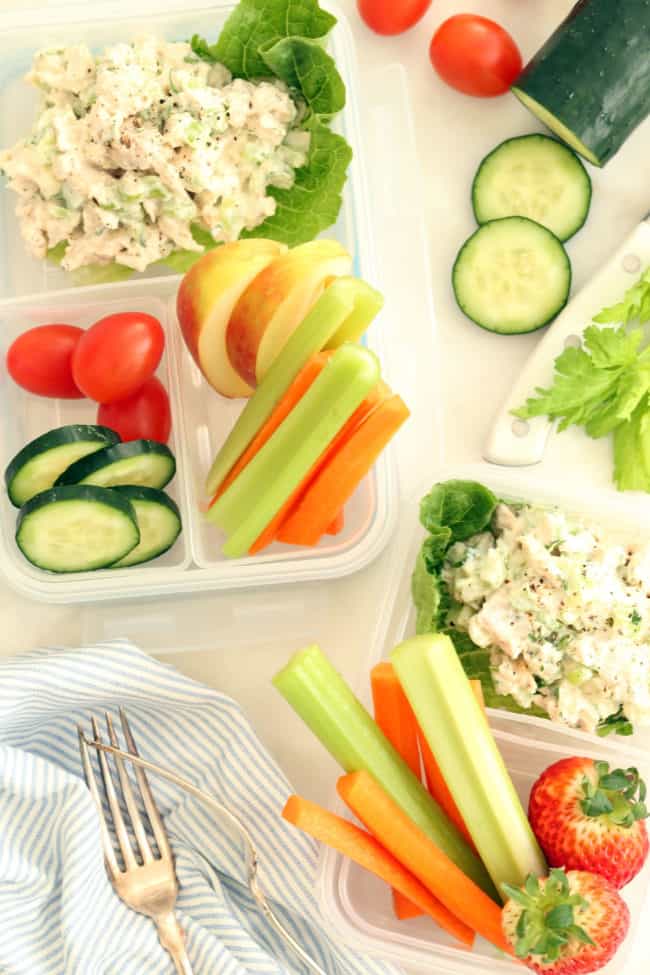 This Tarragon Chicken Salad recipe is a timeless classic favorite. If you don't already have a favorite go-to chicken salad recipe, this one just might become it!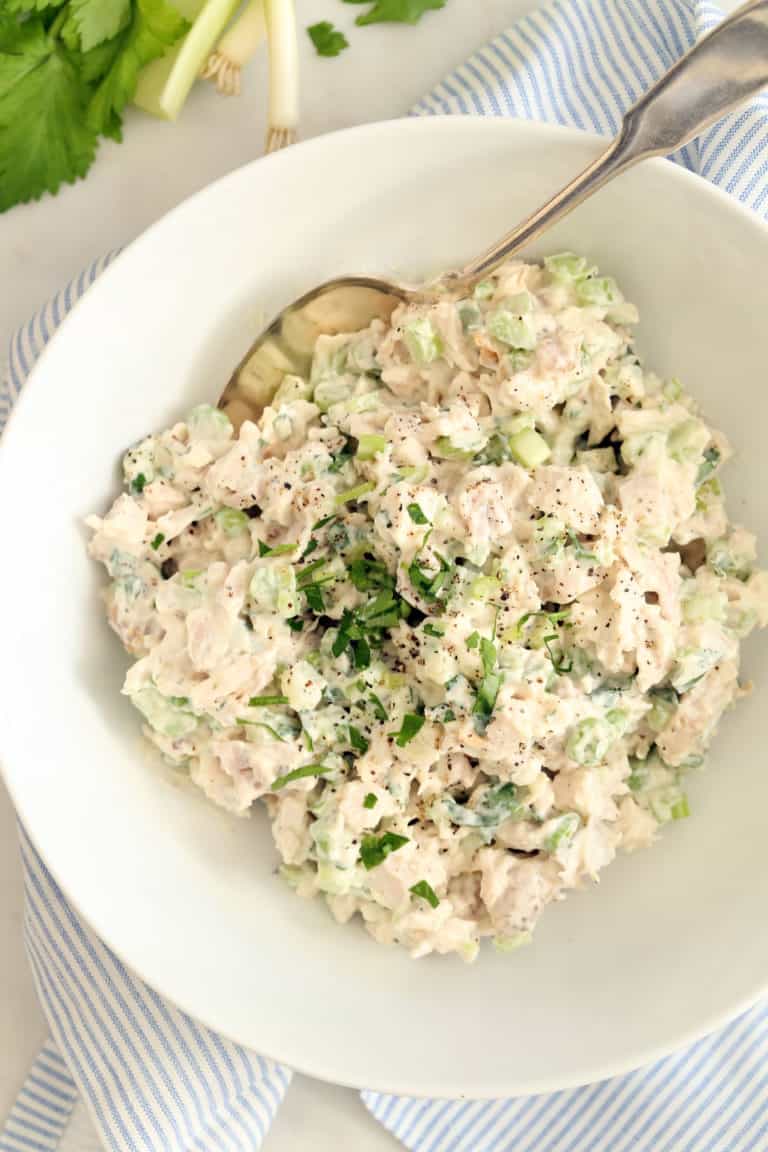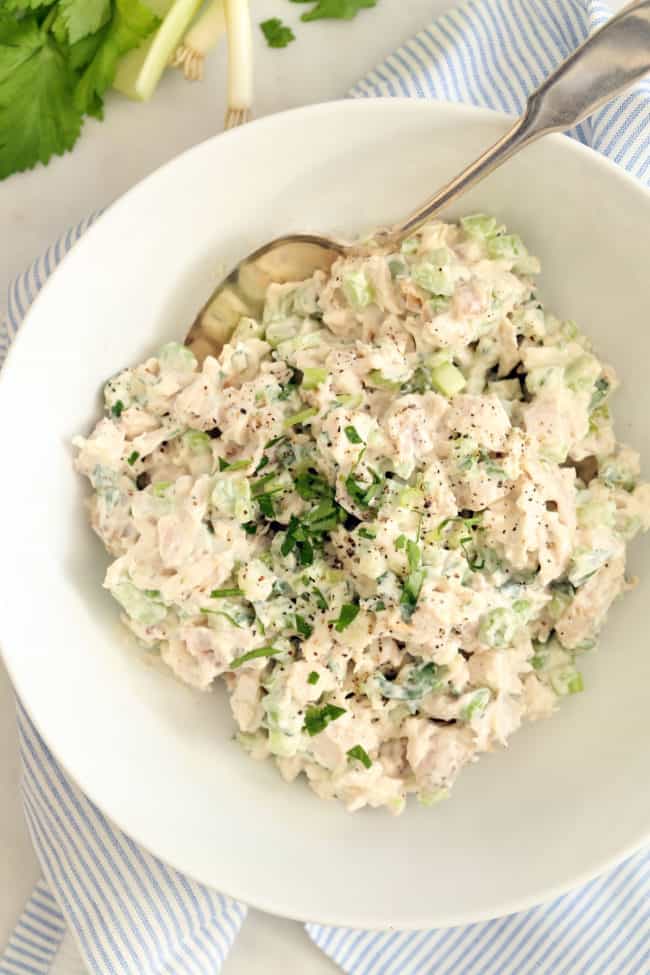 There are so many variations of homemade chicken salad recipes out there. Folks like their chicken salad either finely chopped or big and chunky. With curry or without. With grapes and nuts or maybe some raisins. But for this easy homemade chicken salad recipe, we're keeping it simple. I've used tarragon here, but you could easily swap the tarragon out for some dill. I like to serve this simple chicken salad on lettuce leaves.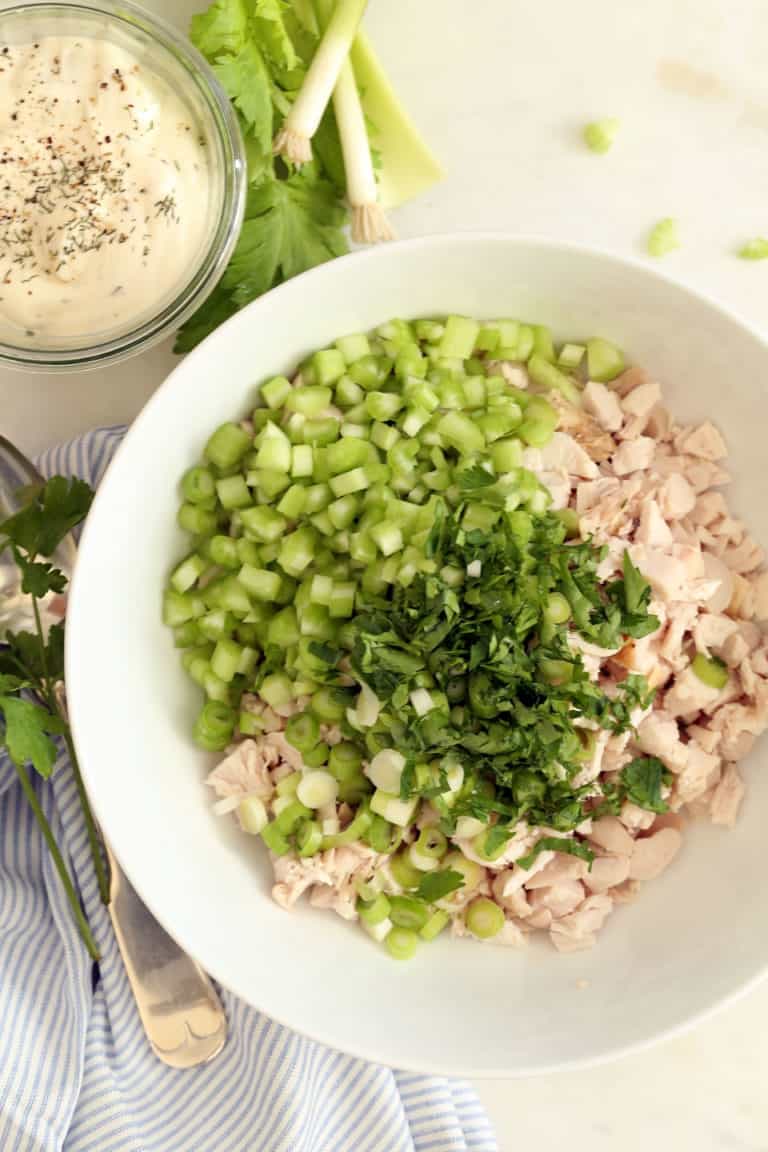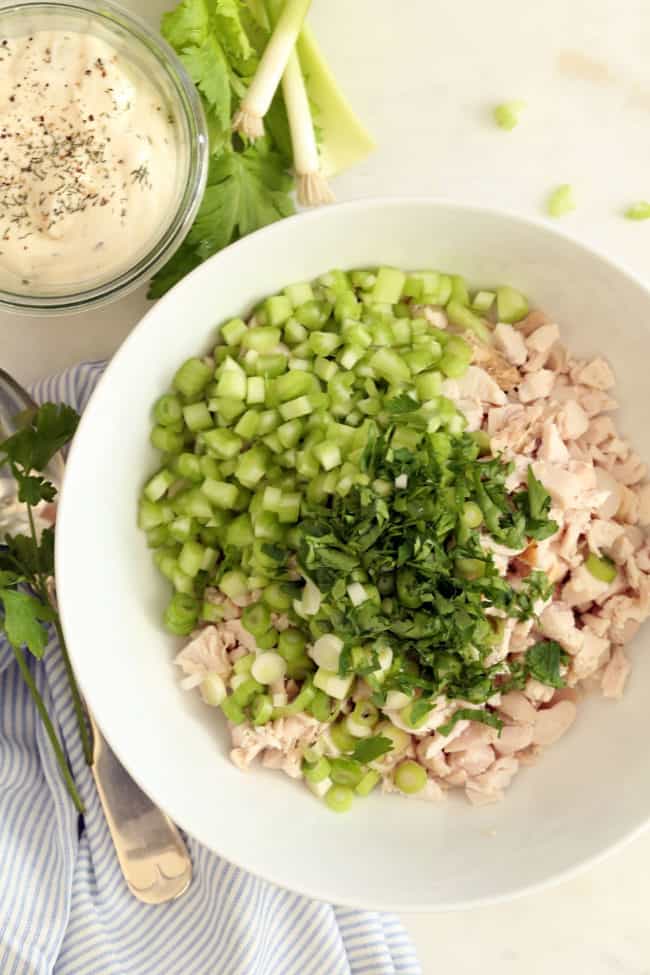 TARRAGON CHICKEN SALAD RECIPE
Cooked chicken, chopped or shredded
Olive oil mayonnaise
Plain Greek yogurt
Dijon mustard
Fresh lemon juice
Celery
Green onions
Fresh parsley
Fresh tarragon, finely chopped
VARIATIONS
Add red grapes
Add finely chopped apple
Add chopped nuts (walnuts, pecans, cashews or almonds)
Use dill instead of tarragon
HOW TO MAKE CHICKEN SALAD
This homemade chicken salad comes together in about 20 minutes. Even quicker if you use already cooked store-bought rotisserie chicken.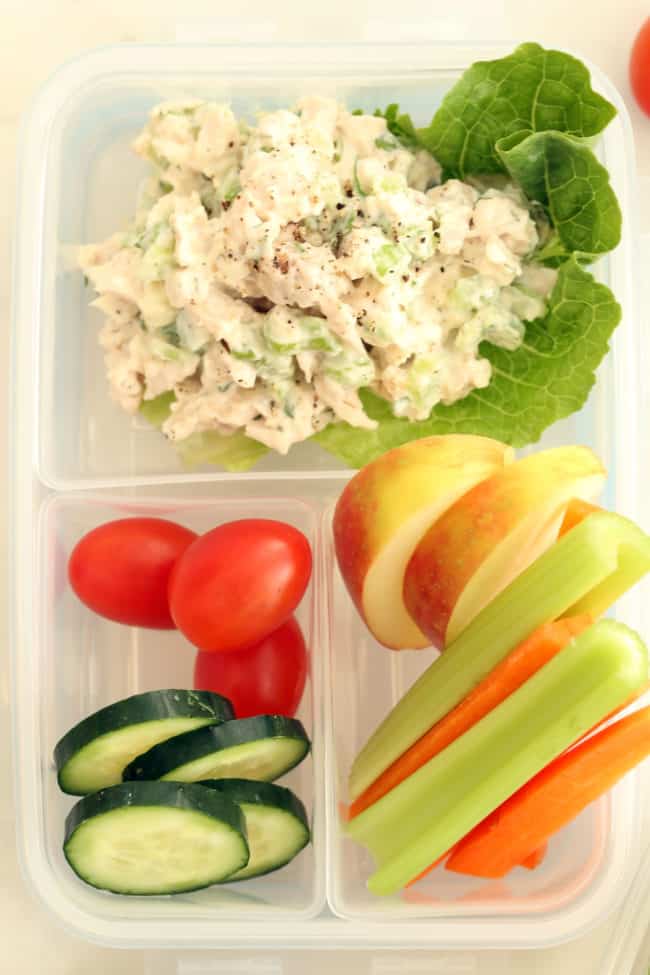 MORE LUNCH SALAD RECIPES YOU'LL LOVE
Originally published 2.2019 – updated 8.2020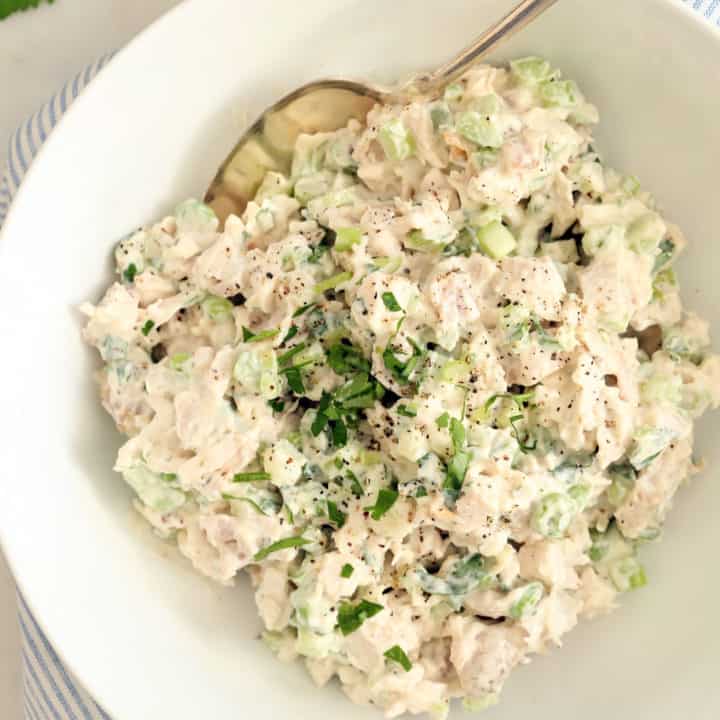 Yield: Serves 4
Tarragon Chicken Salad
Additional Time
10 minutes
This Tarragon Chicken Salad is an easy chicken salad recipe made of chicken, celery, onion, parsley, tarragon tossed in a creamy dressing
Ingredients
2 cups cooked chicken, chopped or shredded
1/2 cup olive oil mayonnaise
1/4 cup plain Greek yogurt
1-1/2 teaspoons Dijon mustard
2 tablespoons fresh lemon juice
1/2 cup celery, finely chopped
2 green onions, finely chopped (whites and light green parts)
2-3 tablespoons fresh parsley, finely chopped
2-3 tablespoons fresh tarragon, finely chopped
Salt and freshly ground black pepper to taste
Instructions
In a small bowl, blend the mayonnaise, yogurt, lemon juice and mustard well.
In a large bowl, add the chopped chicken, celery, onion, parsley and tarragon.
Stir in the mayonnaise mixture until well incorporated.
Refrigerate before serving.
Serve on sliced bread or toast for sandwiches or serve with celery and carrot sticks.