Homemade Almond Butter
This post may contain affiliate links.
Learn how to make Homemade Almond Butter like a pro! This homemade almond butter is completely addictive and it's made with just 3 simple ingredients!!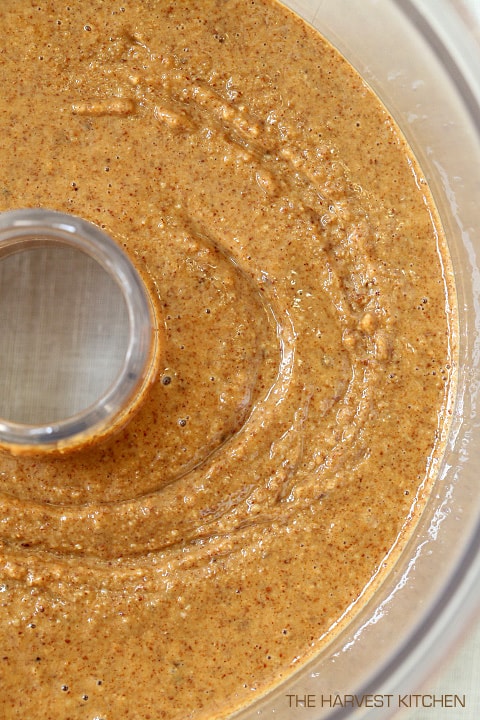 This honey roasted almond butter is hands-down the best almond butter I've ever had!! It has a decadent silky creamy texture and it tastes far superior to any store-bought version out there.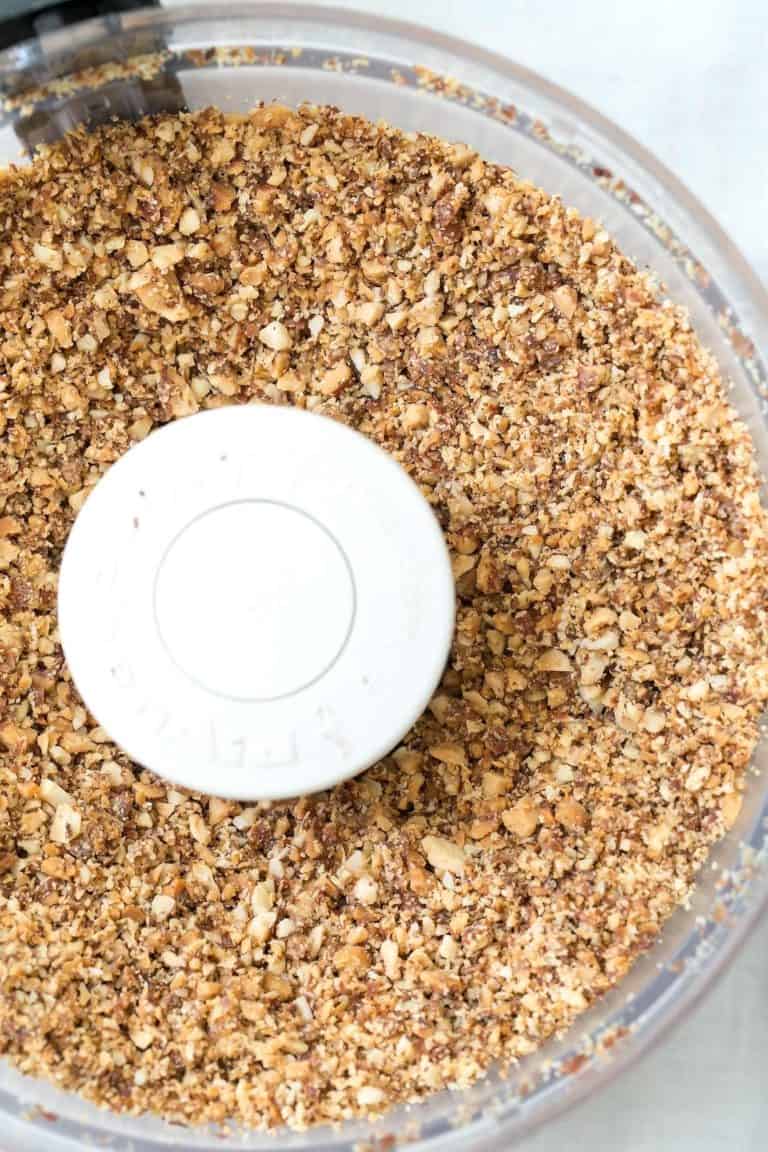 ALMOND BUTTER RECIPE
Here's the shortlist of ingredients you'll need.
Raw organic unshelled almonds
Honey
Coconut oil
HOW TO MAKE ALMOND BUTTER
Honey and coconut oil: Blend the honey and coconut oil together.
Toss almonds: Toss the almonds in the honey-coconut blend.
Roast: Spread the honey-coconut covered almonds out on a cookie sheet and roast in the oven
Cool almonds: After removing from oven, let the almonds cool completely before adding to food processor or blender
Process almonds: Blend the almonds in a food processor or blender until it turns into almond butter
Store: Store the almond butter in an airtight container in the refrigerator.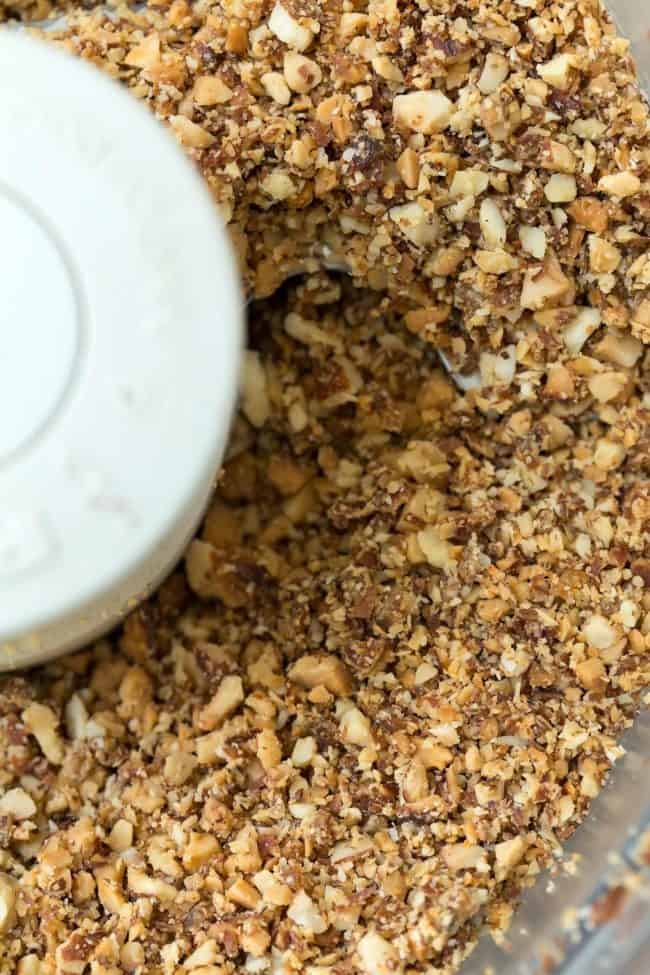 You'll add 2-3 cups of honey roasted almonds at a time to your food processor.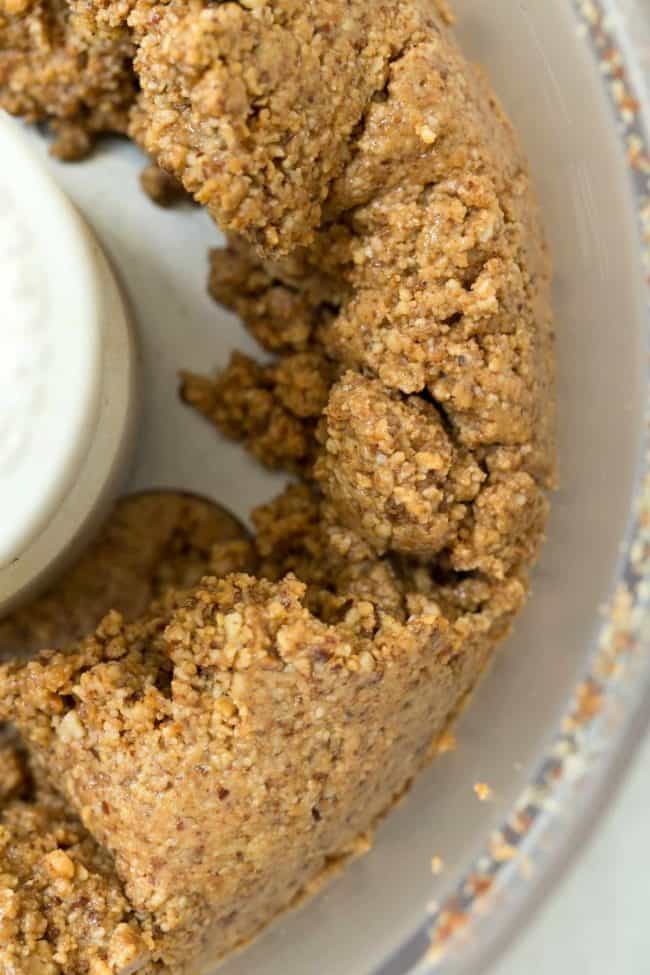 As you process the almonds, they will start to collect around the sides of the processor bowl. You'll want to stop the processor to scrape down the sides of the bowl every few minutes to keep the nuts blending easily. It'll take about 10-12 minutes for this step to occur. Your food processor bowl will feel a little warm at this point.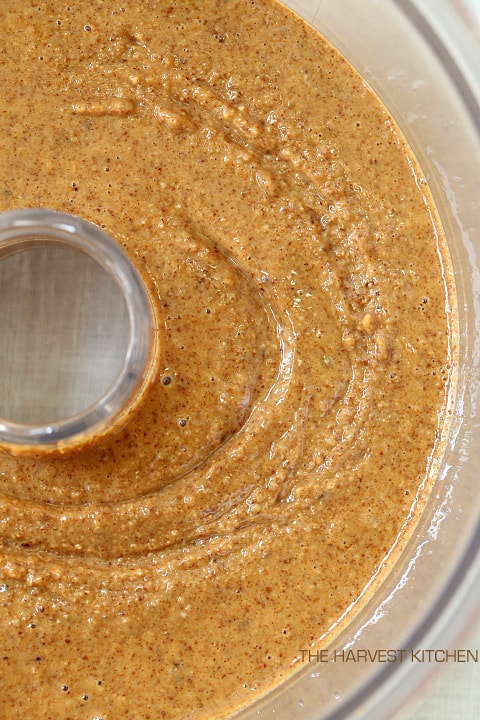 It will take approximately 20 minutes to process the almonds, then it should look like this.
Turn off the processor motor and completely cool in the processor bowl. After completely cooled, transfer your homemade almond butter to an airtight container and store in the refrigerator.
ALMOND BUTTER BENEFITS
Heart friendly, cholesterol-lowering almonds are high in monounsaturated fats, the same type of healthy fats that are found in olive oil, which has been associated with a lowered risk of heart disease.
Almonds are also a good source of Vitamin E (an antioxidant), magnesium and potassium. Magnesium helps veins and arteries relax which improves the flow of blood, oxygen and nutrients throughout our bodies. A deficiency of magnesium can be associated with heart attack. Potassium is important for balancing electrolytes and nerve transmission, and it's important for maintaining normal blood pressure. Almonds are also a significant source of protein and fiber. Out of all tree nuts, almonds rank the highest in protein and fiber. Eating just a fistful of almonds a day is a good way to incorporate many of these important nutrients into your diet.
ALMOND BUTTER VS PEANUT BUTTER
Is almond butter healthier than peanut butter?
Almond butter has more vitamins, minerals and fiber than peanut butter, but peanut butter has a little more protein that almond butter. Peanuts are a legume and they grow underground which subjects them to the possibility of becoming contaminated with mold. And of course, we hear more about allergies to peanuts than we do almonds.
HOW TO USE HOMEMADE ALMOND BUTTER
Put it on toast, crackers, celery sticks and apple wedges.
Add it to smoothies
Swirl in a spoonful to your morning oatmeal
Bake with it
Eat it by the spoonfuls
ALMOND BUTTER IN RECIPES
Originally published 5.2015 -updated 5.2020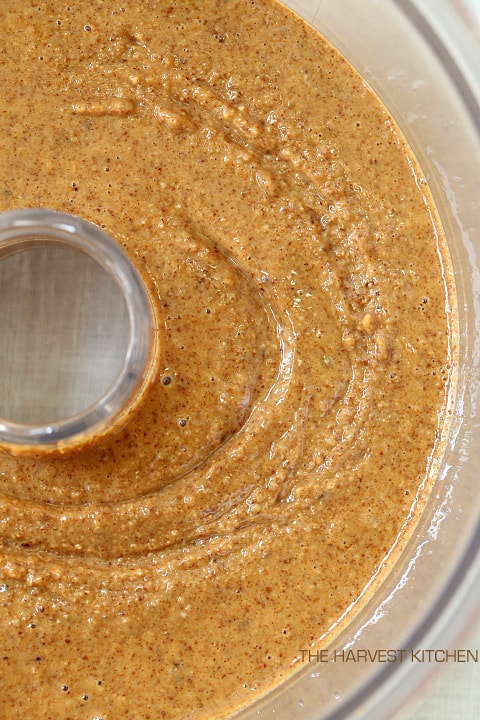 Yield: 8 - 10 servings
Homemade Almond Butter
Additional Time
10 minutes
Learn how to make Homemade Almond Butter like a pro!  This homemade almond butter is completely addictive!  And it's made with just 3 simple ingredients!!
Ingredients
3 cups raw almonds (1 pound)
3 tablespoons honey
2 tablespoons coconut oil
1/8 teaspoon sea salt (plus more to taste)
Instructions
Preheat the oven to 350 degrees.
Line a cookie sheet with a Silpat or parchment paper and set aside.
Whisk the honey and coconut oil in a large mixing bowl. Add the almonds and toss to evenly coat well.
Spread the almonds and honey mixture on the prepared baking sheet.
Bake for 12 to 14 minutes or until lightly toasted.
Remove from the oven and set aside to cool completely.
Pour the almonds and honey mixture into a food processor. Process for 10 to 20 minutes or until the mixture is smooth. Stop the processor every few minutes to scrape down the sides. Toward the end of blending, add up to a teaspoon of coconut oil if mixture is too dry. Add a little more honey for desired sweetness.
Add salt to taste (optional)
Store in the refrigerator in an airtight container.