French Toast with Cranberry Sauce
This post may contain affiliate links.
Learn How to Make the easiest French Toast with Cranberry sauce wit this easy recipe. It's always popular during the holidays!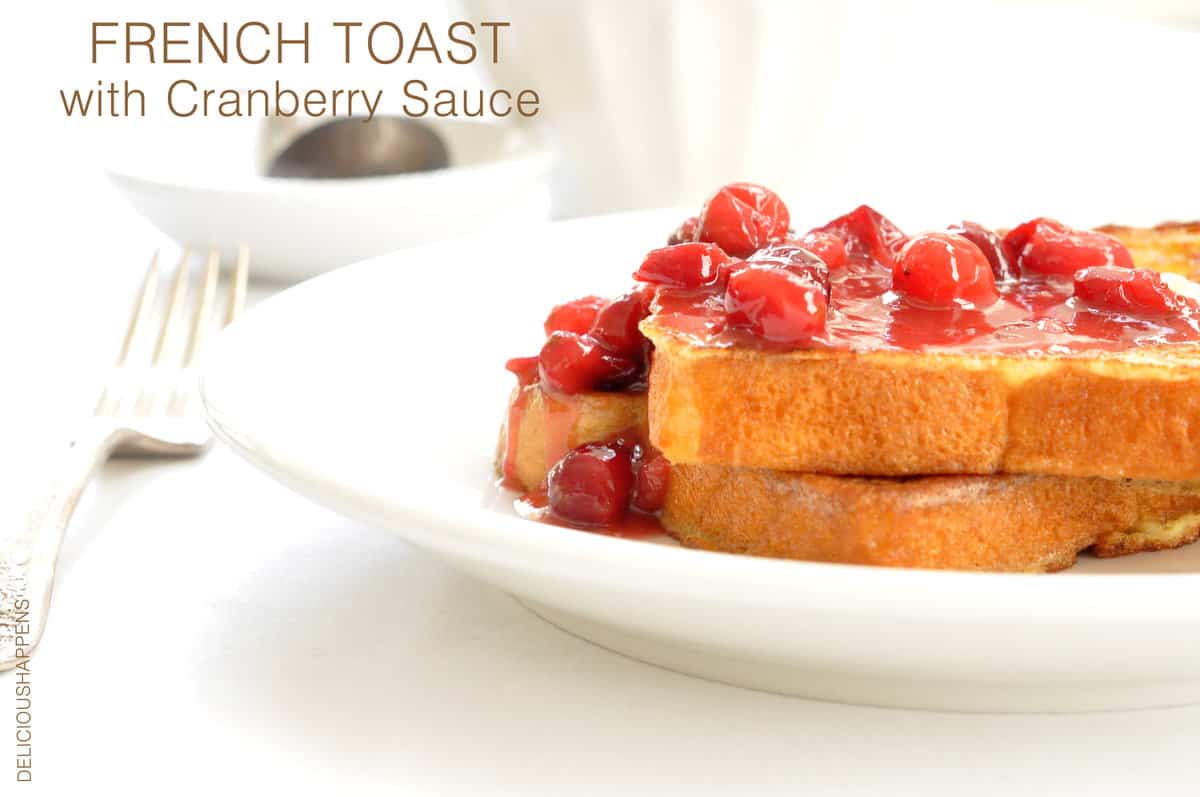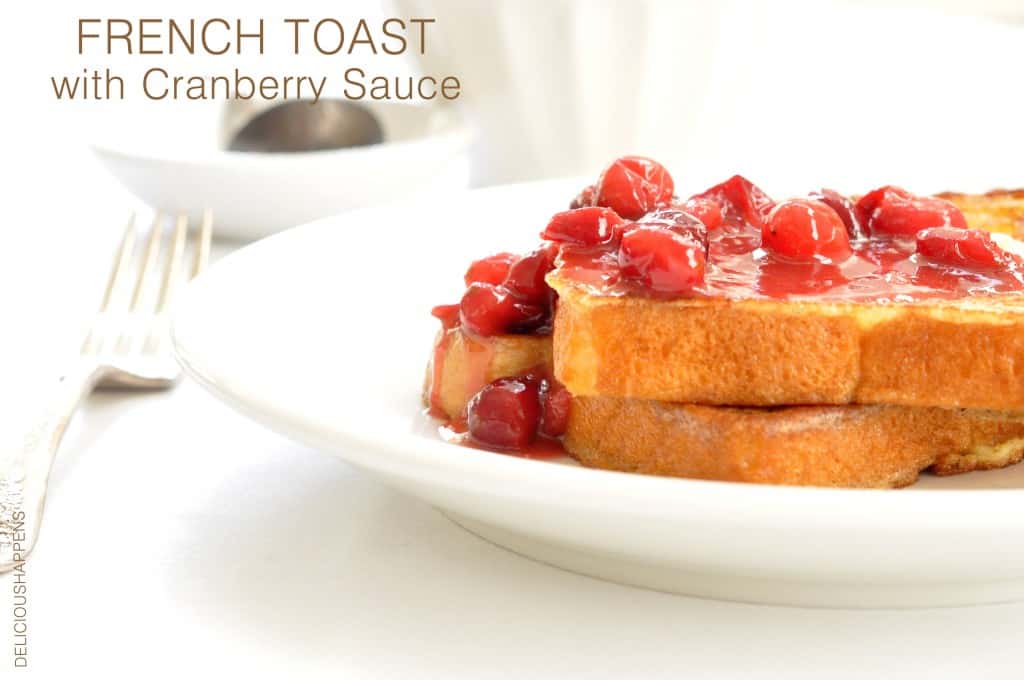 As we approach the holidays, most of us have been feverishly searching the Web and/or scouring cookbooks for new dazzling, festive, feast-worthy recipes to spring on our family and friends. This recipe for French Toast with Cranberry Sauce caught my eye a few weeks ago and I finally got around to making it today. It was well worth the wait!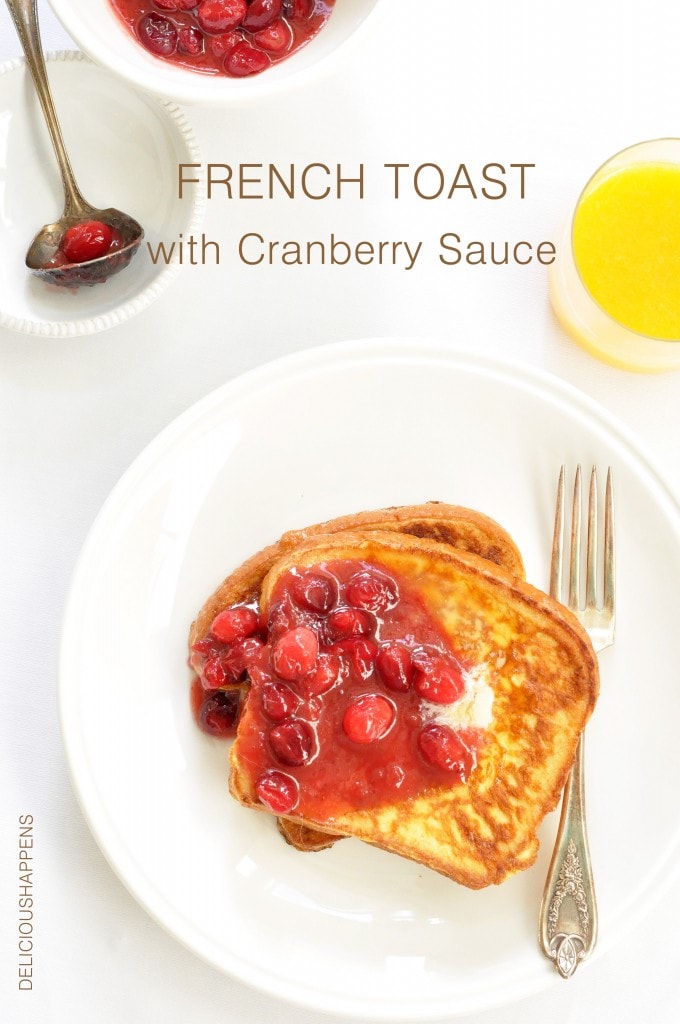 This Cranberry Sauce is made with a little cream and a little butter and it's simmered (for just a wee bit) with a little orange peel. It comes together in a pinch….it's delicious (I was dipping pieces of croissant in it while it simmered)….and it looks so festive for the holidays. Obviously you're not limited to using this wonderful Cranberry Sauce with French toast. Actually this Cranberry Sauce would also be fabulous over fresh homemade biscuits hot out of the oven and slathered with butter.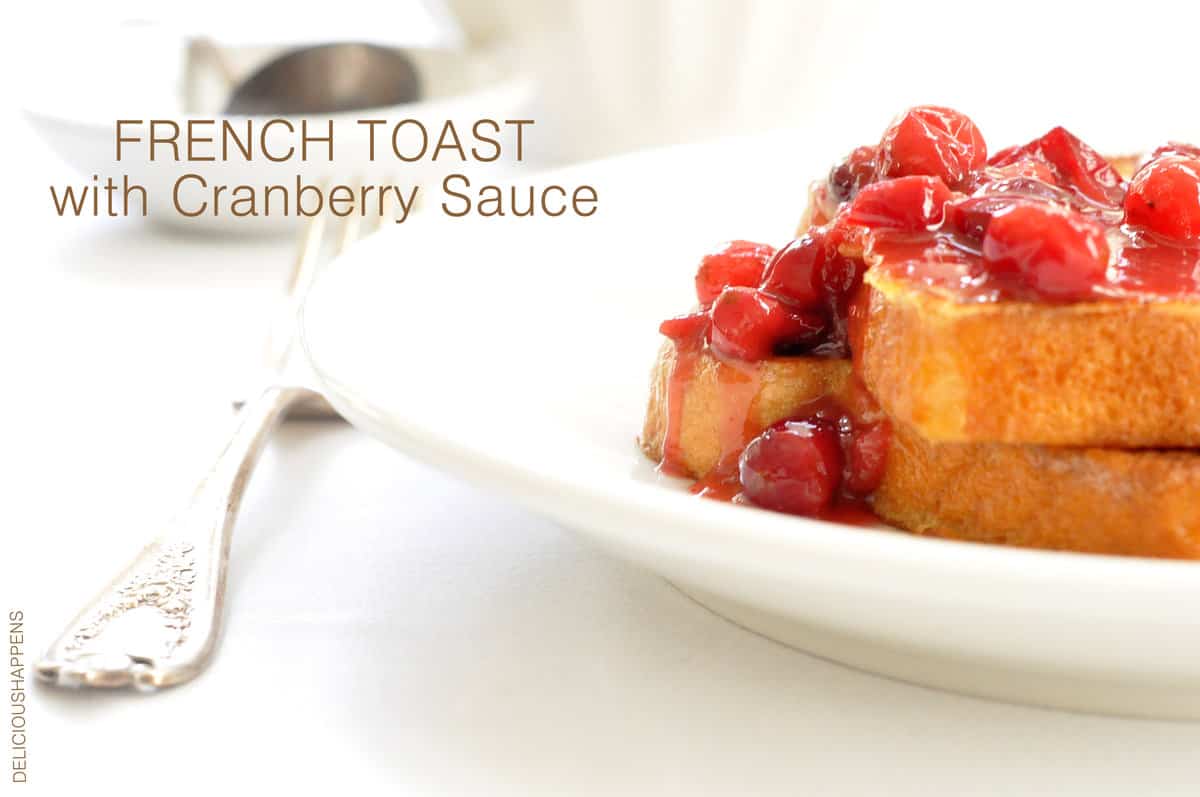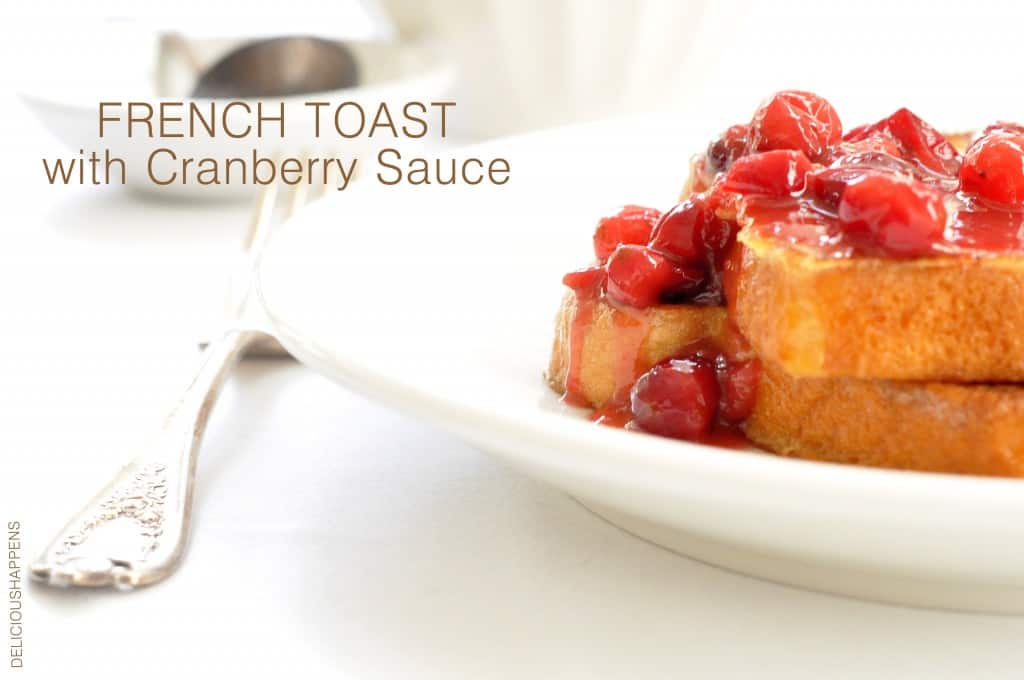 This Vanilla French Toast with Cranberry Sauce would make a really lovely addition to any brunch feast you may be planning.
More Breakfast Recipes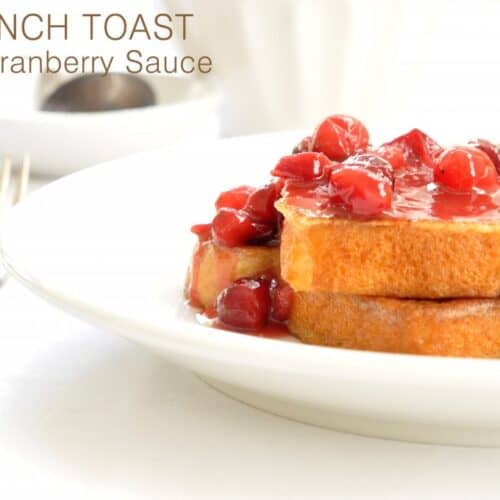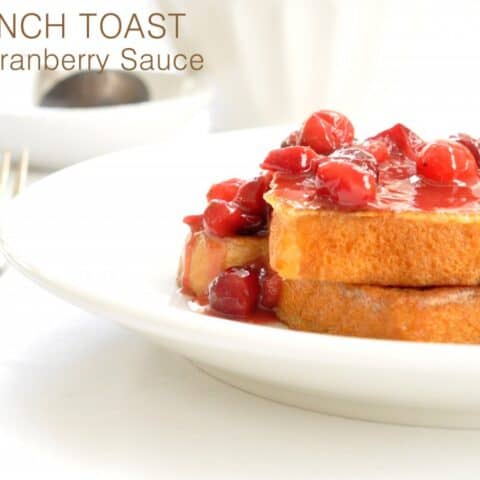 Yield: 3 - 6 servings
French Toast with Cranberry Sauce
Ingredients
Cranberry Sauce
1/2 cup + 2 tablespoons light brown sugar
2 tablespoons water
1/2 teaspoon kosher salt
1/4 cup heavy whipping cream
6 tablespoons unsalted butter, cut into 6 pieces
2 cups fresh or frozen whole cranberrie
French Toast
6 free-range eggs
3/4 cup heavy whipping crea
1-1/2 tablespoon granulated sugar
1/4 teaspoon vanilla extract
1/4 teaspoon kosher salt
6 slices Brioche or store bought challah, cut into 1-inch thick slices
Instructions
Cranberry Sauce
In a saucepan over medium high heat, cook the brown sugar, water and salt until it bubbles - for about 1 to 2 minutes.
Remove from heat and stir in the cream, butter and orange peel. Return to heat and cook for 1 minute longer.
Add the cranberries and cook for about 3 - 4 minutes or until the cranberries are heated through and tender.
French Toast
Whisk together the eggs, cream, sugar, vanilla and salt in a shallow bowl.
Soak the sliced bread in the cream mixture for about 1 to 2 minutes or until saturated.
Preheat a large skillet over medium heat.
Cook the French toast on each side until lightly browned..