Immune Boosting Whole Lemon Ice Cubes
Yum
These Immune Boosting Whole Lemon Ice Cubes pack a big nutritional punch, and they add great flavor when added to a tall glass of water, juice blends, smoothies, soups and sauces.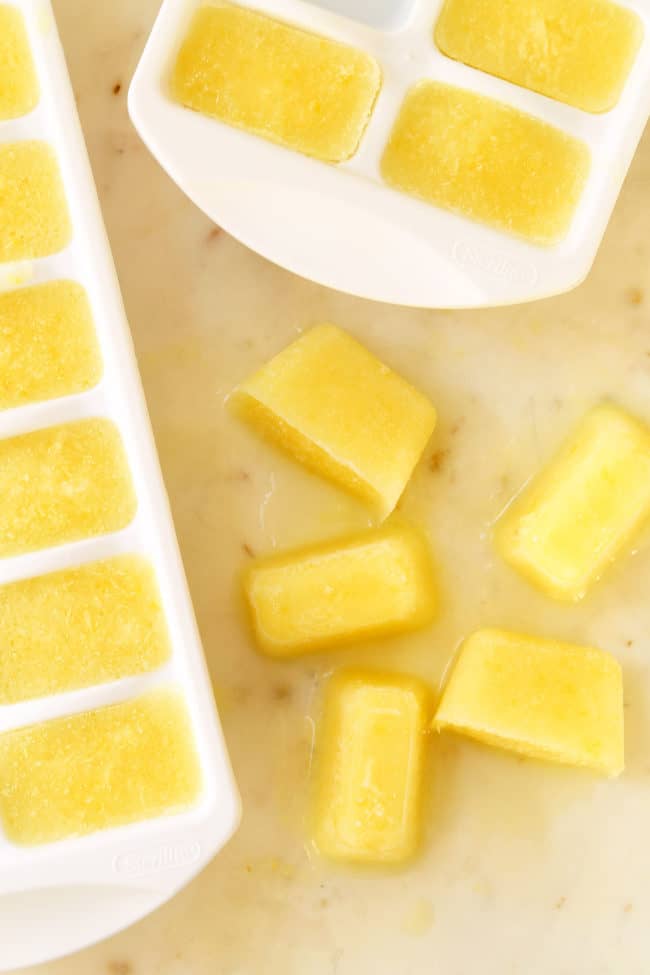 Lemons are loaded with vitamins, minerals, detoxifying, anti-inflammatory and immune-boosting benefits. They're a rich source of vitamin C, citric acid, flavonoids, B-complex vitamins, calcium,  magnesium, potassium, and fiber. And the peels, well they contain as much as 5 to 10 times more vitamins than the lemon juice itself.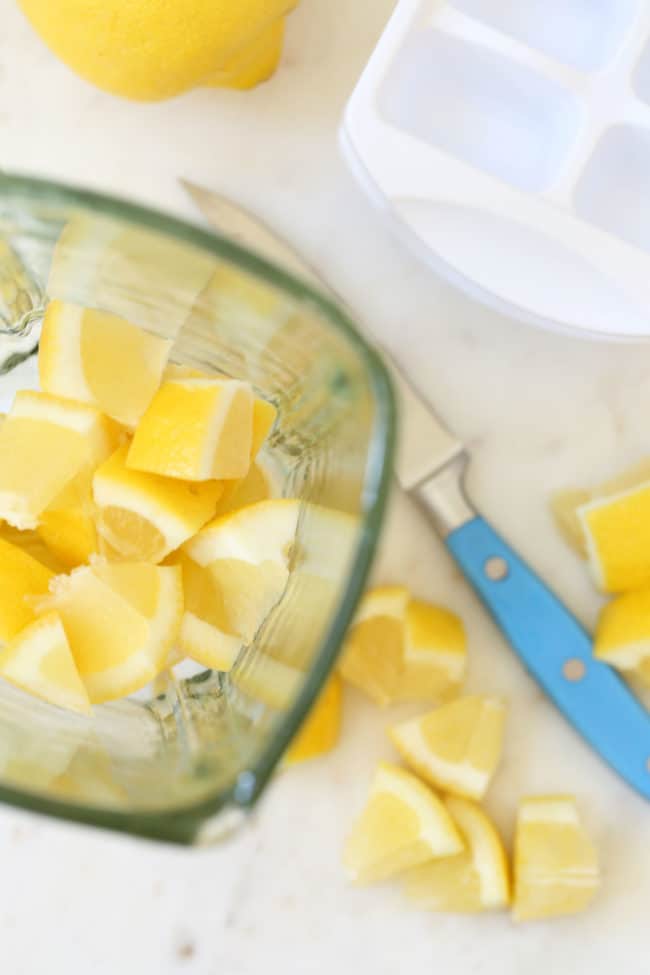 Lemons are a rich source of Vitamin C , which is the most important antioxidant found in nature. Vitamin C helps to neutralize free radicals both inside and outside of cells. Free radicals are responsible for damaging cells leading to inflammation and chronic disease. Vitamin C also helps prevent buildup of plaque and the progression of atherosclerosis and heart disease.  The citric acid, bioflavonoids, vitamin C, calcium, pectin and limonene found in lemons are powerful nutrients which give a boost to the immune system, helping to ward off infections and disease.  Lemons are considered one of the most alkalizing foods you can eat.  They have a high, more pure concentration of negatively charged ions than any other fruit, which may help increase the flow of oxygen to the brain.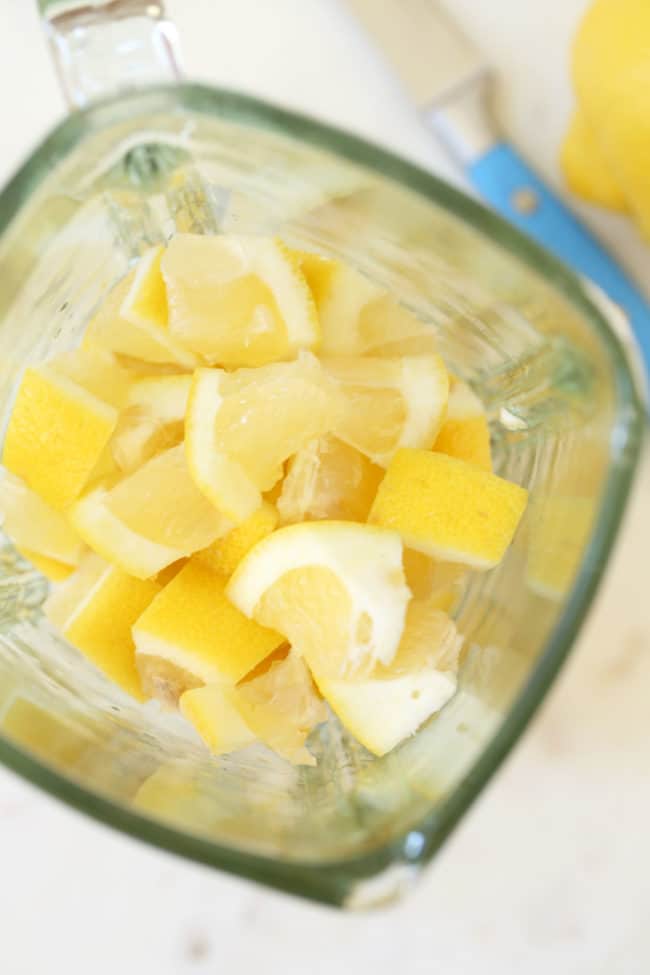 These Immune Boosting Whole Lemon Ice Cubes are super simple to make.  Just chop up 2 – 3 large organic lemons, add them to a high speed blender with a small amount of water, then blend until the consistency is smooth.  Pour the mixture into the ice cube trays and freeze until solid.  Then pop them out of the trays and store in plastic freezer bags in the freezer.  Another great way to incorporate more nutrient-dense lemon peel into your diet is to freeze lemons whole, then add grated peel to your soups, salads, pasta dishes, smoothies, desserts, etc. whenever you like.   What you don't use – return to the freezer for later use.
Lemons are one of those fruits that I always keep stocked in my fruit bowl, because I find a way to put them to good use on a daily basis.   I just love the flavor of lemons! As a kid I would eat them like you would eat an orange.
Added to plain ol water – these Immune Boosting Whole Lemon Ice Cubes make a quick and easy detox drink for you to enjoy daily!
~ Deb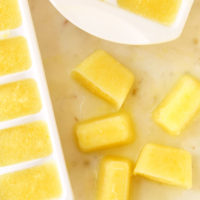 Detoxifying Lemon Ice Cubes
Yield: 1 dozen ice cubes
Prep Time: 5 minutes
Total Time: 4 - 5 hours freezing time
Ingredients:
2 - 3 large organic lemons
1/4 - 1/2 cup distilled or mountain spring water
Directions:
Take a couple of lemons and blend.
Add the water a little at a time  to the lemonades for easier blending.  Add more water as needed, but you don't want them watered down too much.
Pour the blended lemon into ice cube trays.
Freeze for a few hours until solid or overnight.
2 Responses to "Immune Boosting Whole Lemon Ice Cubes"
Leave a Comment