Best Granola Recipe
Yum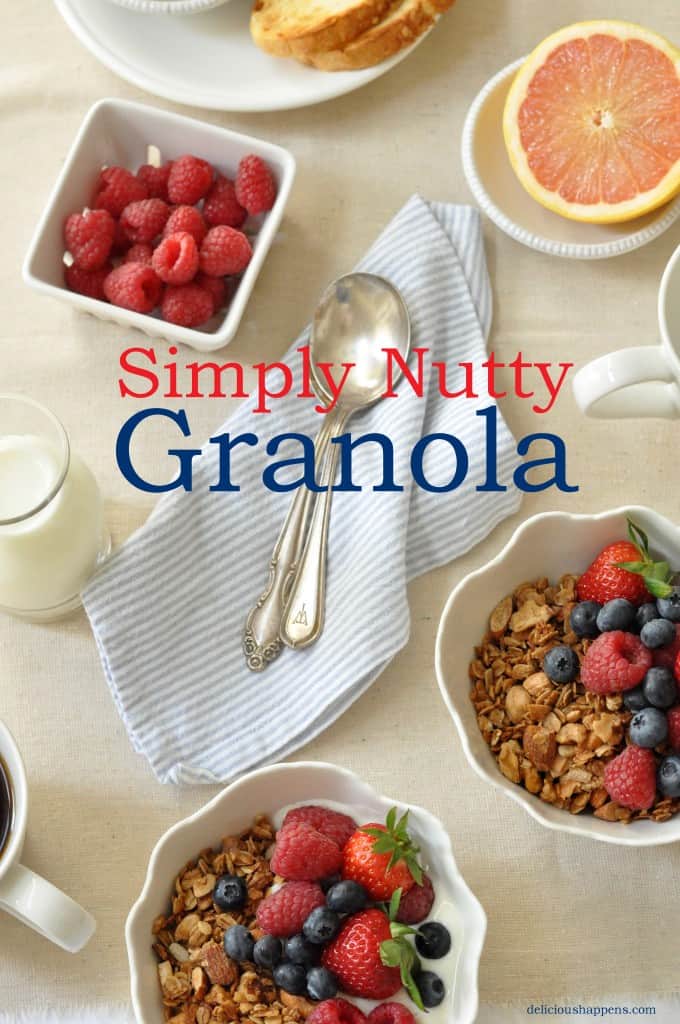 In my book…this is the best granola recipe there is.  It's my absolute favorite granola.  It's also my son's absolute favorite.  It's delicate and crispy and chock-full of nuts.  It's the nuts that we love most about this granola.  They're lightly sweetened and roasted to perfection.  This is a low sugar granola…which I like.  I don't care for most granolas out there because they're too sweet for my taste.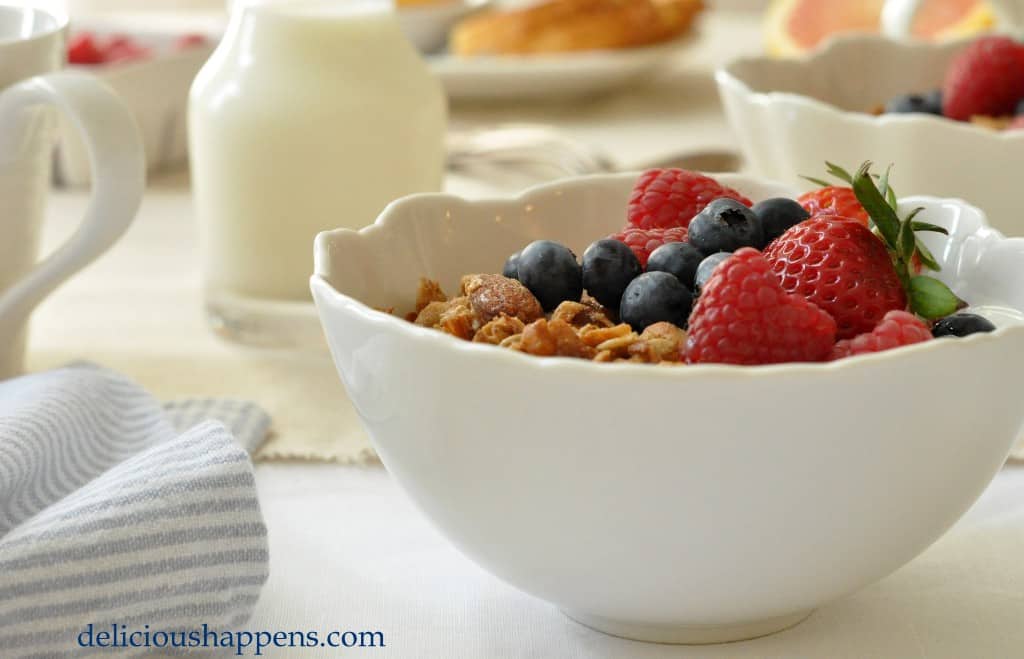 Making homemade granola is one of my favorite things to make.  I love the way my house smells while a batch is in the oven.  I keep this granola in a large glass jar on the kitchen counter for easy access.  It's a great snack to have on hand.  For breakfast – I love it with vanilla yogurt (Wallaby's Organic) and my son loves it with milk.  It also makes a great topping for berry or stone fruit crisps and crumbles in the summer.  Ice cream….it goes really great with a scoop of vanilla ice cream or frozen vanilla yogurt.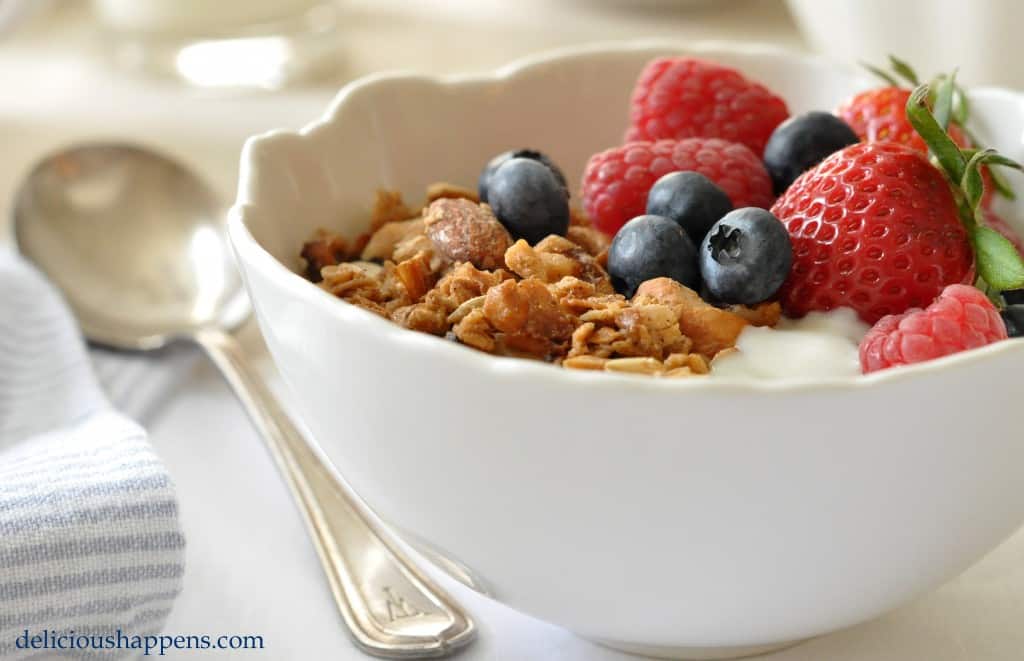 I hope you also find this to be the best granola recipe there is!
Hope everyone is having a great week!!
~ DD
Best Granola Recipe
Yield: 6 - 8 servings
Total Time: 1 hour
Ingredients:
3 cups old-fashioned rolled oats (don't use instant oats)
2-1/2 cups mixed nuts, coarsely chopped (I use cashews, almonds, and walnuts)
1 cup raw sunflower seeds
1/2 cup dried unsweetened coconut flakes, shredded (I like the larger flakes)
1/4 cup brown sugar
3/4 cup pure maple syrup
1/3 cup plus 1 tablespoon canola oil (if you don't want to use oil - you can use 1/3 cup applesauce instead)
1 teaspoon ground cinnamon
Directions:
Preheat the oven to 300 degrees.
Use 1 tablespoon canola oil to coat a large cookie sheet.
In a large bowl, mix the oats, nuts, sunflower seeds, coconut and mix well.
In a separate medium size bowl, add the maple syrup, brown sugar, cinnamon and canola oil and mix well until the sugar is dissolved.
Pour over the oats mixture and blend very well (using your fingers if necessary) so the mixture is completely moistened. Evenly spread the mixture onto the cookie sheet.
While baking - toss and stir the granola and scrape away from the sides and bottom of the sheet every 10 minutes.
Bake for approximately 45-50 minutes or until the granola is nice and crispy.
Leave a Comment