Best Ever Barbecue Meatloaf Meatballs
Yum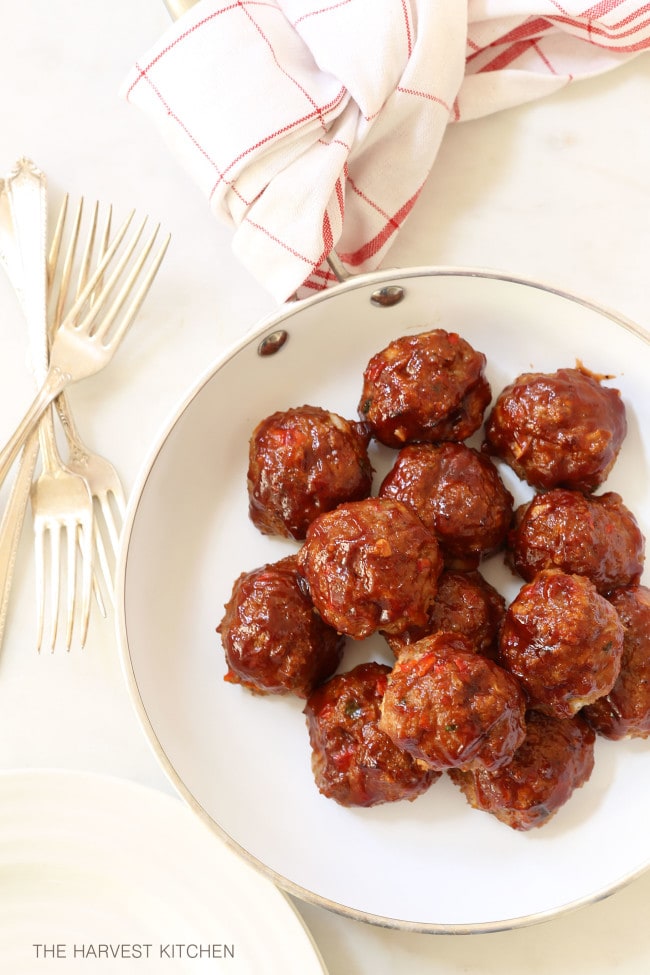 You guys… these Best Ever Barbecue Meatloaf Meatballs… are completely addicting!  They're super moist and tender on the inside and have a nice barbecue sauce glaze on the outside.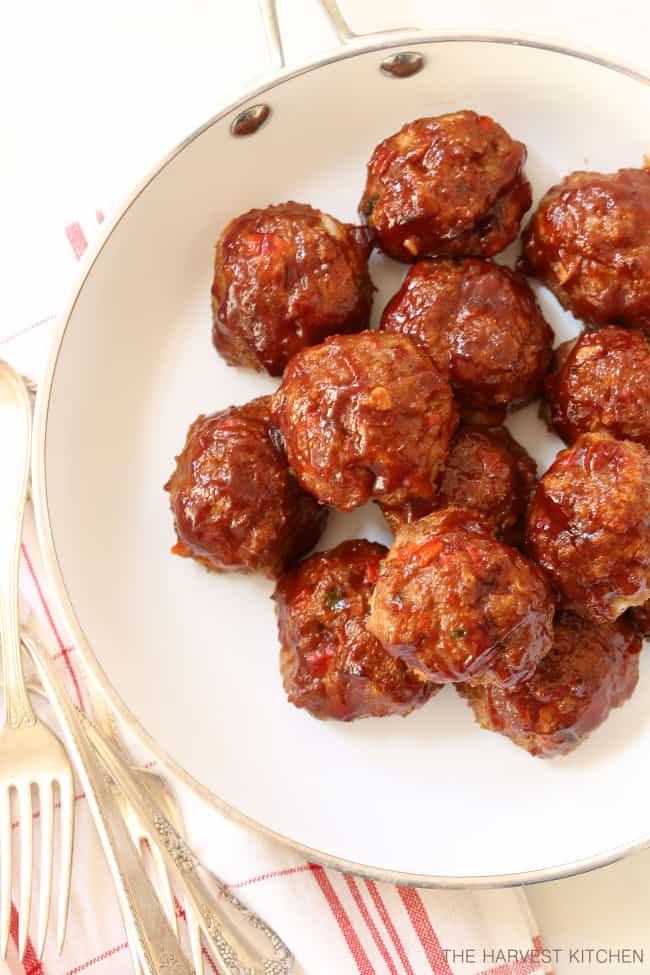 Over the years my dad was always trying out new meatloaf recipes (my dad was a really great cook), but the meatloaf that we always loved the most was the meatloaf that he brushed with barbecue sauce.  It was so good!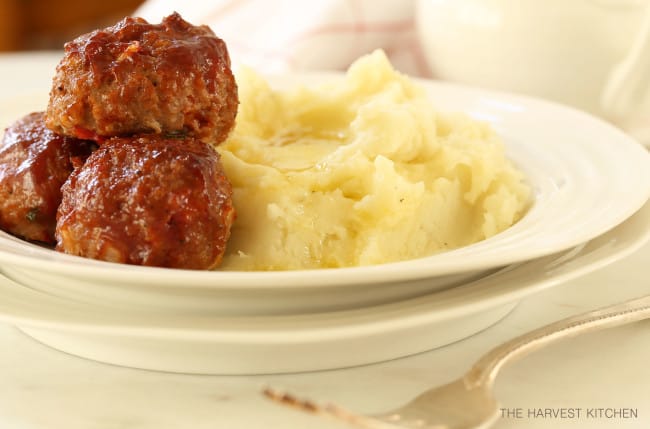 This recipe is a mix of my dad's meatloaf recipe and the turkey meatloaf recipe that I found in my Berghoff Cafe Cookbook.  Instead of a loaf, I made meatballs instead because a friend at work brought in some meatloaf meatballs and I loved the idea so much that I had to make them.  I'm kind of hooked on the meatloaf meatball idea!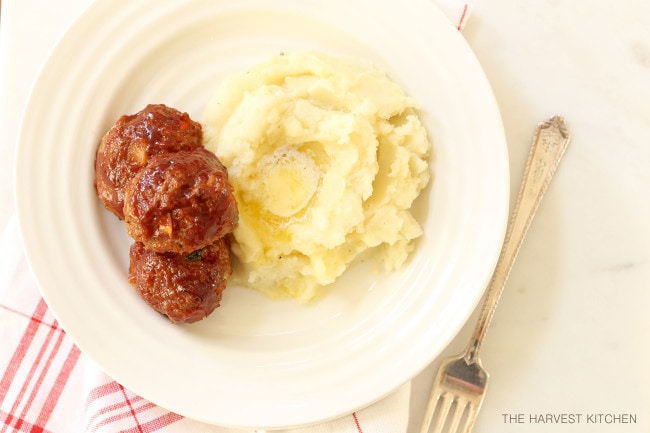 These Best Ever Barbecue Meatloaf Meatballs are quick to assemble and they're made up of ground turkey and I use ground rice crackers in lieu of breadcrumbs for a gluten-free take.  These healthy meatloaf meatballs are great for dinner along side some mashed potatoes (my favorite), as a really fun appetizer, and they'll work really well for potlucks and Memorial Day and Fourth of July parties.   If you're serving these meatballs in the warmer months, you might want to serve them with my Classic Potato Salad.  This potato salad is my family's favorite – and hands-down the best potato salad I've ever had!!
Whoever thought of turning meatloaf into meatballs….brilliant!  I may never make a loaf again!
~ Deb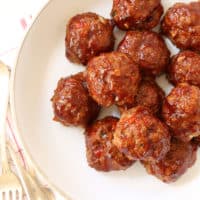 Best Ever Barbecue Meatloaf Meatballs
Yield: 18 meatballs
Total Time: 45 minutes
Ingredients:
2 pounds turkey ground meat
3/4 cup barbecue sauce, divided (I use Baby Rays Original)
2 large free-range eggs
1/2 cup onion, chopped
1/2 cup red pepper, finely chopped
1 garlic clove, finely minced
2 tablespoons flat leaf parsley, finely chopped
1/4 cup Blue Diamond Hint of Salt rice crackers, ground into flour (you can also use bread crumbs)
1/4 teaspoon sea salt
1/2 teaspoon freshly ground black pepper
Directions:
Preheat oven to 350 degrees
Line a large cookie sheet with aluminum foil and set aside
In a large bowl, gently fold together the meat, 1/3 cup of the barbecue sauce, eggs, onion, red pepper, garlic, parsley, ground rice crackers, salt and black pepper.  Don't over mix or you'll end up with tough meatballs.
Using an ice cream scoop, scoop the meat mixture and shape into balls.  Place on the cookie sheet.
Bake for 25 minutes then remove from oven.
Using a brush, brush the tops and sides of the meatballs with the remaining barbecue sauce.
Return the meatballs to the oven and bake for another 7 - 10 minutes until the sauce turns into a nice glaze.
4 Responses to "Best Ever Barbecue Meatloaf Meatballs"
Leave a Comment