One Pot Spanish Chicken and Cauliflower Rice
This post may contain affiliate links.
This One Pot Spanish Chicken and Cauliflower Rice (aka Arroz con Pollo) is a delicious and nourishing dish to make any night of the week!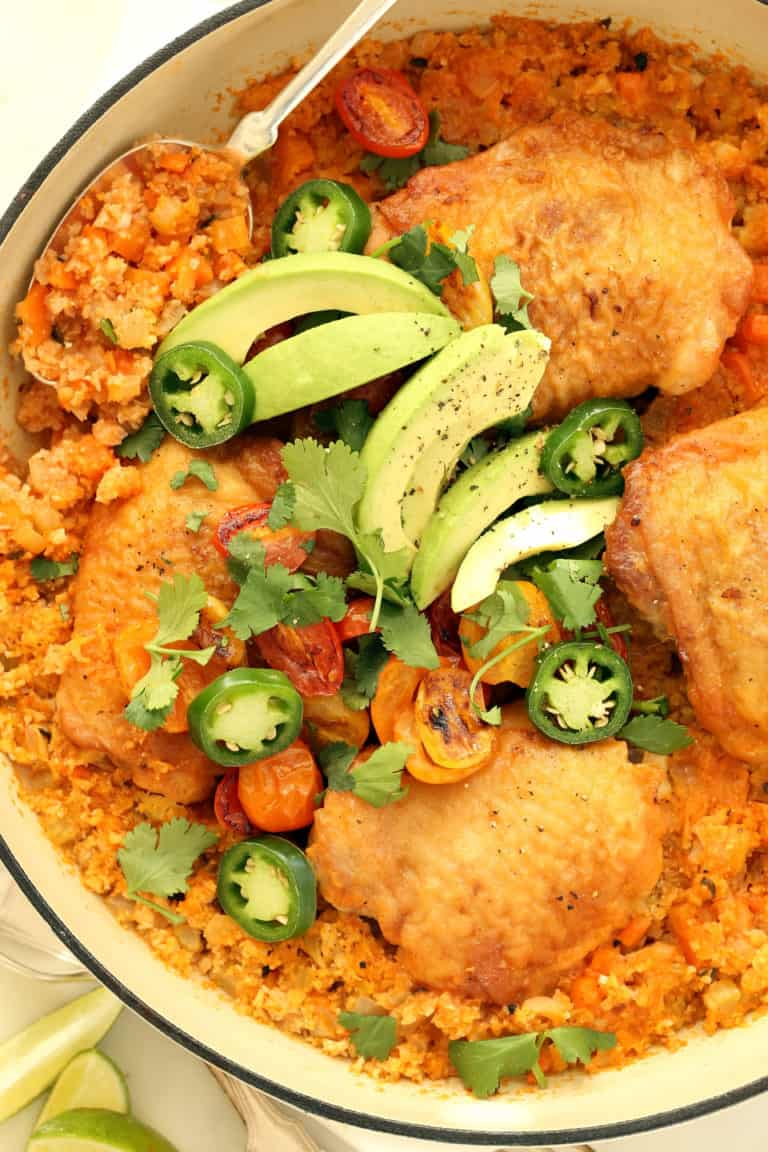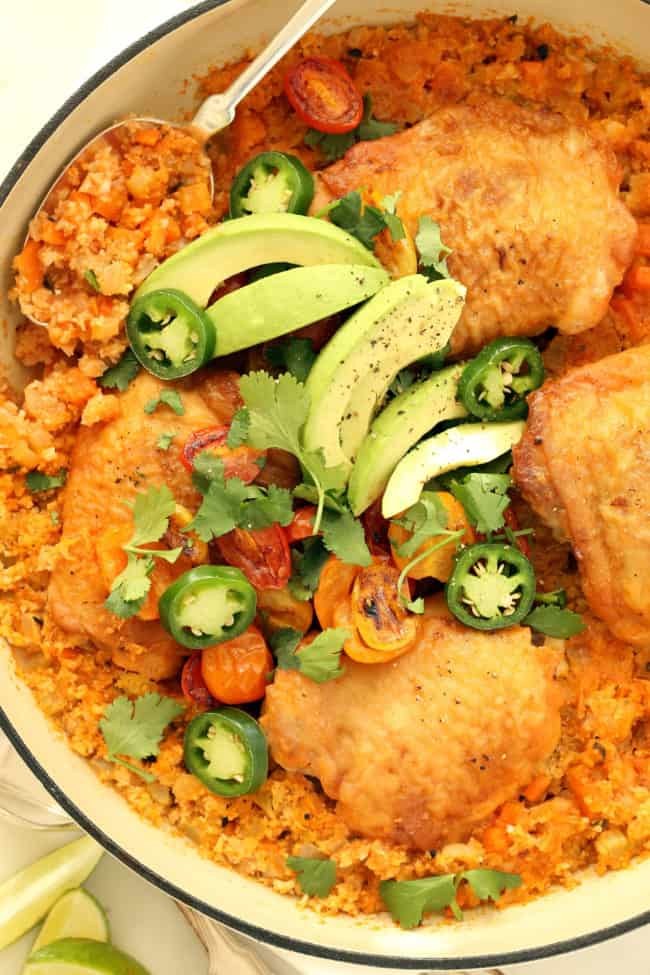 This One Pot Spanish Chicken and Cauliflower Rice is a healthy chicken dinner recipe to make any night of the week. It's a relatively low-maintenance dish that comes together in just 45 minutes.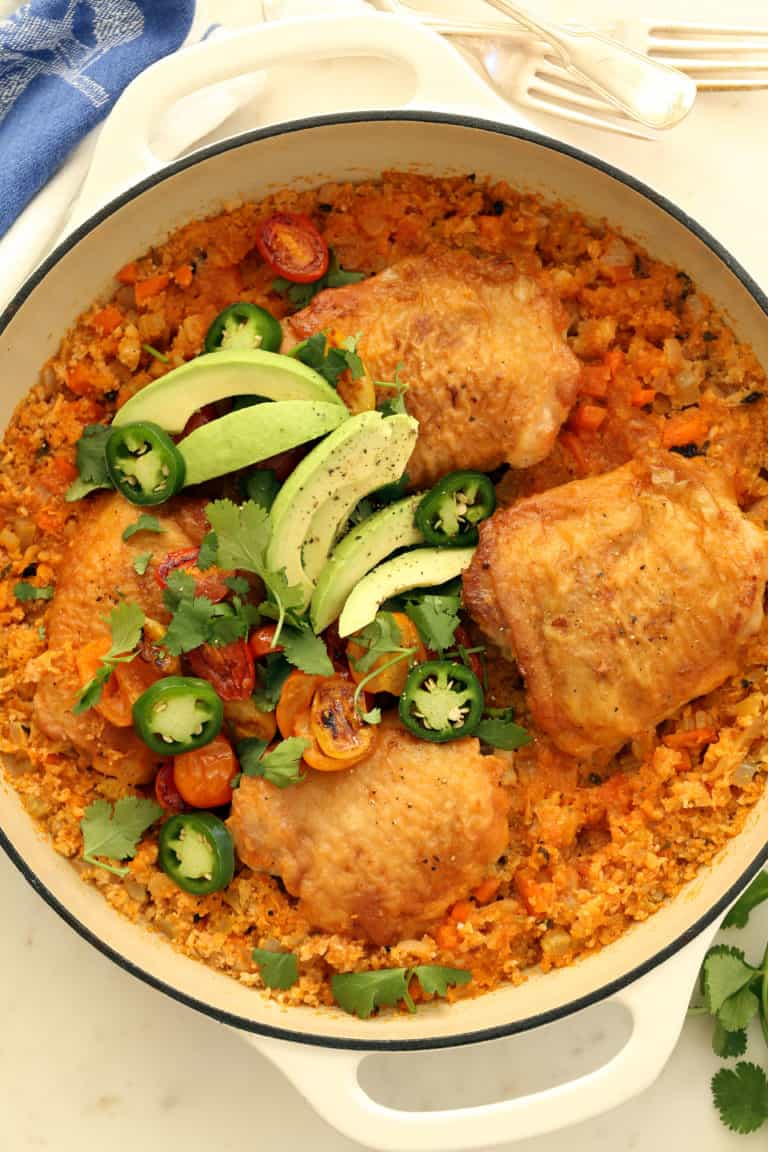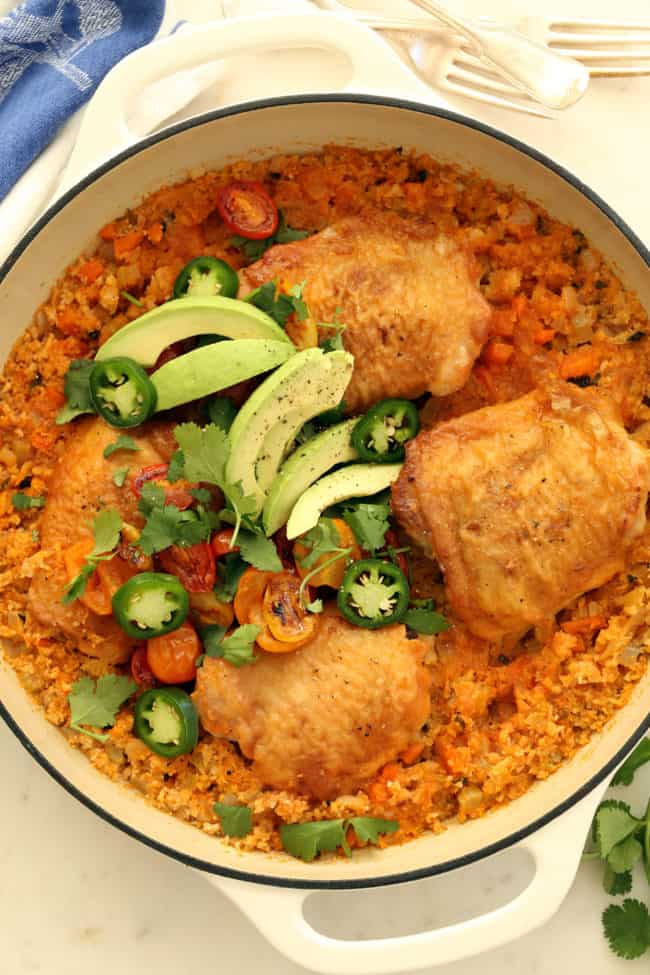 The flavoring for this dish is a basic one – made up of onions and garlic, some carrots, celery and seasoning. You can also add red or green bell pepper, some green olives to this dish, or maybe some minced jalapeno if you want to bring a little sassiness to the dish.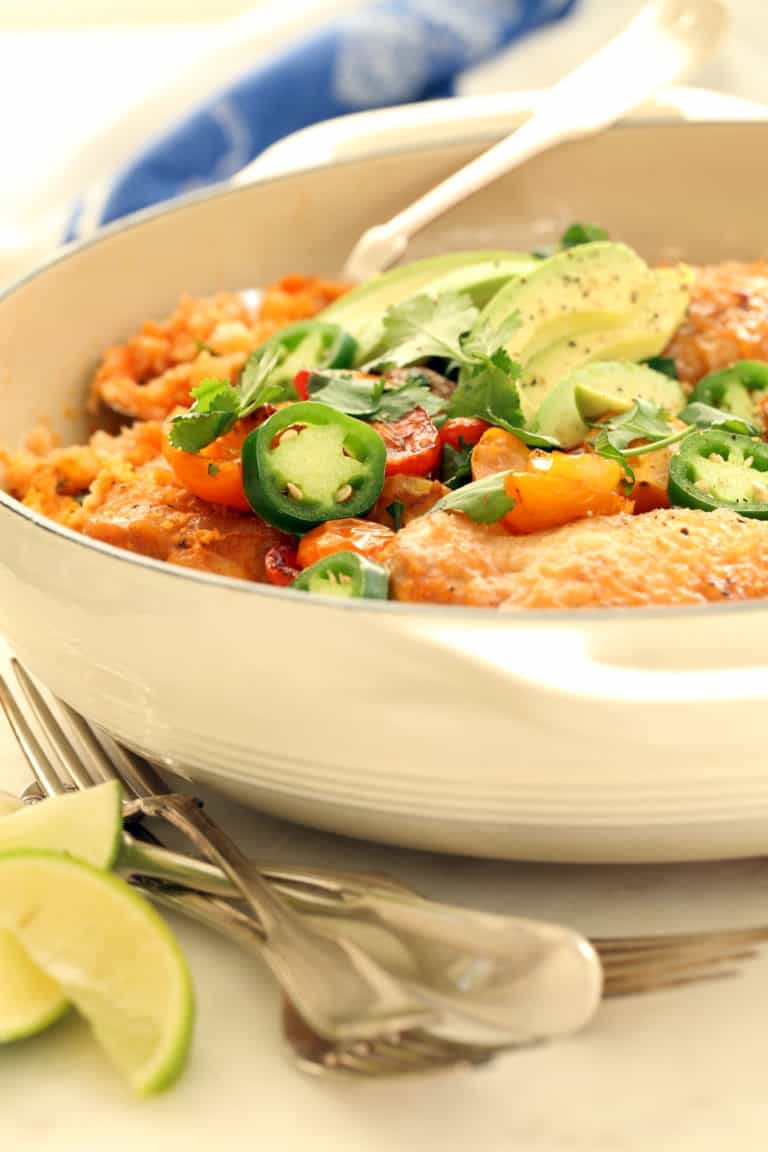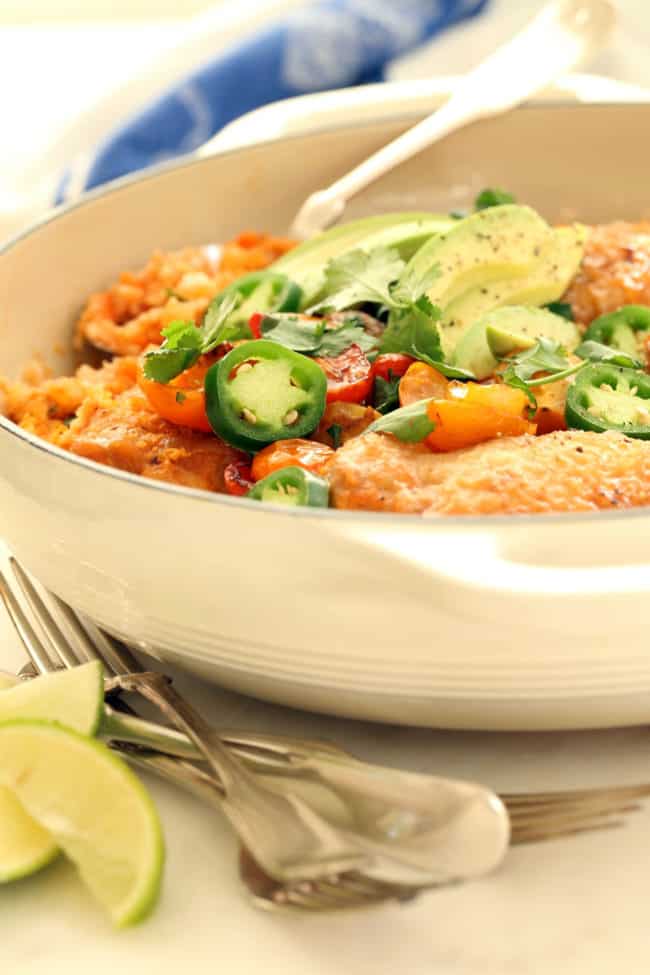 I love to garnish this meal with pan-roasted tomatoes, avocado and lots of cilantro! There's nothing fancy about this dish. It's one of those simple Dutch oven recipes made with basic ingredients that tastes so incredibly delicious and it makes a healthy comforting meal.
And in lieu of using rice, as Arroz con Pollo recipes typically call for, I've gone with cauliflower rice for this recipe – keeping things low-carb and a bit more nutritious for you.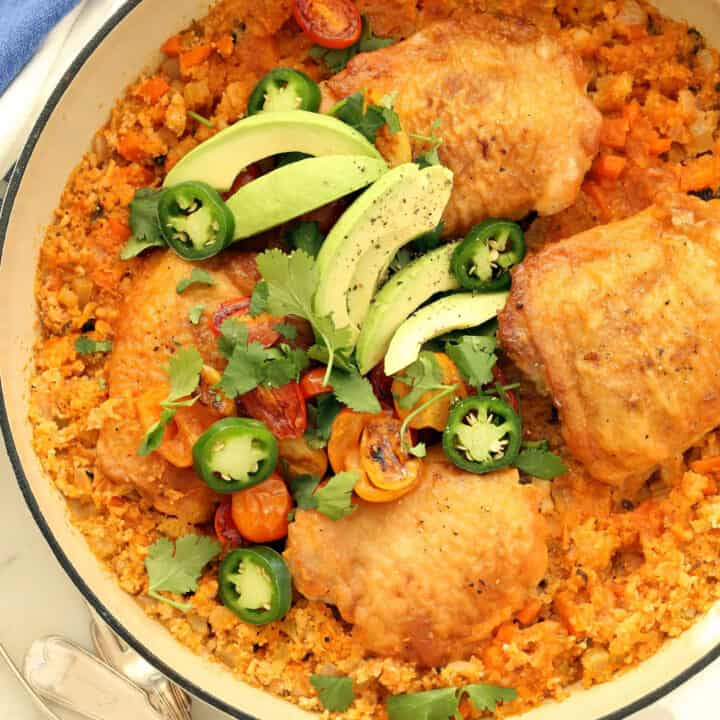 One Pot Chicken and Cauliflower Rice
Ingredients
2 tablespoons extra-virgin olive oil
1 small onion, diced
1 large carrot, diced
1 large celery stalk, diced
2 cloves garlic, finely minced
3 tablespoons fresh cilantro leaves, coarsely chopped
1/2 teaspoon ground oregano
4 chicken thighs
1 cup chicken broth
1/4 cup tomato paste
1/2 teaspoon onion powder
1/4 teaspoon garlic powder
3 cups cauliflower rice
Instructions
Heat the olive oil in a large Dutch oven.
Add the chicken and brown the chicken for 7 - 10 minutes on each side.
Using tongs transfer the chicken to a plate and set aside.
Add another 1-2 tablespoons olive oil to the Dutch oven.
Add the onion, carrot and celery and saute for 3-4 minutes over low-medium heat.
Add the garlic and saute for another 1-2 minutes.
Add the chopped cilantro and oregano.
Add the cauliflower and saute for another 1-2 minutes.
Add the chicken broth, tomato paste, onion powder and garlic powder and stir to blend.
Return the chicken to the pan and push the chicken into the cauliflower rice mixture.
Place the lid on the Dutch oven and reduce the heat to low. Continue to cook for another 15-20 minutes or until the liquids have absorbed, the vegetables are tender and the chicken is cooked through. Add more chicken broth if needed to simmer the vegetables until they're tender.