Restaurant Style Salsa
Yum
This Restaurant Style Salsa  is bursting with a delicious combo of flavors, has a wee bit of heat,  and comes together in  about 5 minutes!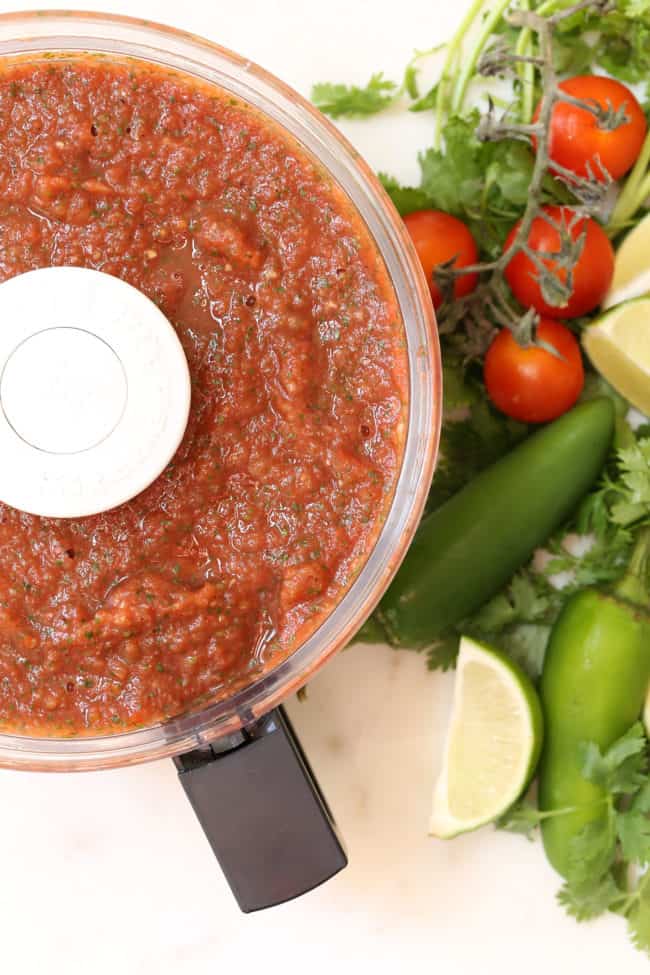 This is my go-to Restaurant Style Salsa recipe. It's so simple to make and tastes so authentic, you won't ever want to buy jarred salsa again.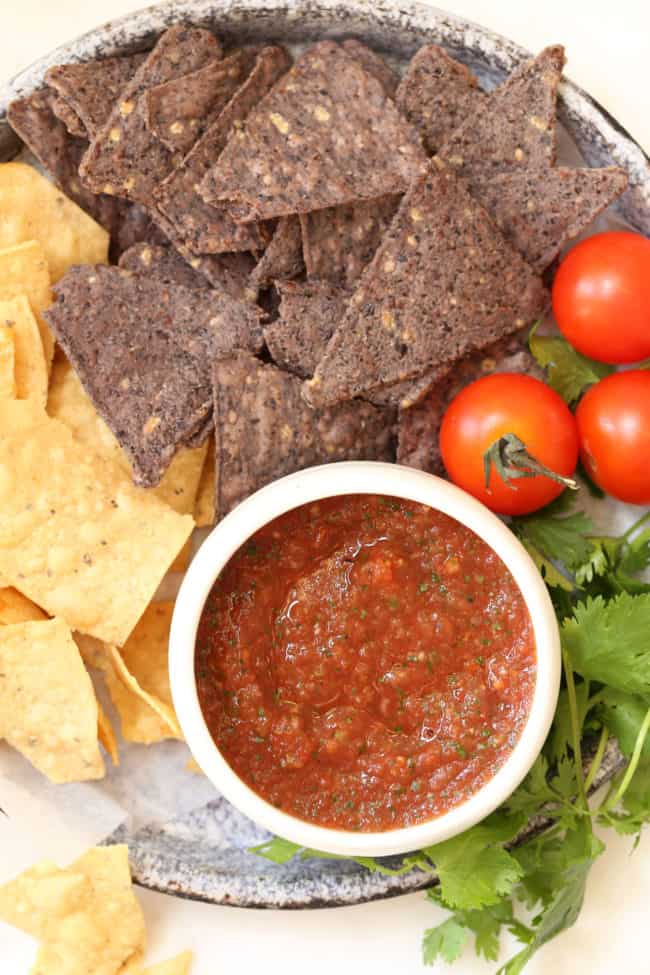 Recipes don't get much easier than this one.  You'll open 3 cans of tomatoes and toss them in a food processor (or blender) with onion, garlic, jalapeño chili, cilantro, lime juice, and seasoning.  Then you'll blend until you've reached your desired consistency.  If you want to add another layer of flavor, you can add a teaspoon of adobo sauce to give this salsa a smoky flavor and a little extra heat.
The easy salsa recipe is a versatile one.  Add as much or as little heat as you like.  I like mine a little garlicky, so I add two cloves of garlic.  If you aren't a fan of garlic, then go with a single clove.  If you prefer a chunkier salsa, just don't blend as much.  And as far as heat goes, add as little or as much jalapeño as you can handle.  Some folks like a good sinus clearing amount of heat, so then you'll want to leave in the seeds and membrane of the chilies.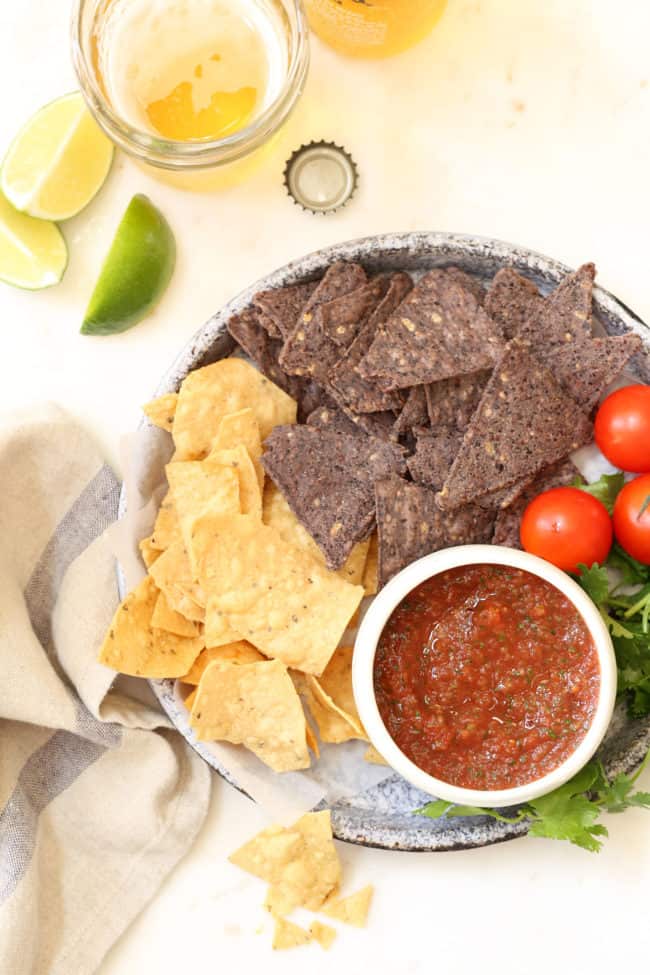 This Restaurant Style Salsa is always popular and is great with a bag of tortilla chips, or serve it with your favorite Mexican dish (tacos, burritos, quesadillas, etc).  I especially love it with omelets and scrambled eggs!
~ Deb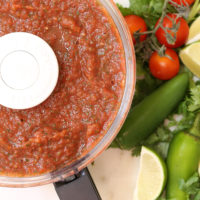 Restaurant Style Salsa
Ingredients:
1 14.5-ounce can diced tomatoes (I use Muir Glen Organic No Salted Added)
1 14.5-ounce can fire roasted tomatoes (I use Muir Glen Organic)
1 10-ounce can Rotel Original
2 small cloves garlic
1 small onion, roughly chopped
1 jalapeño, seeded and roughly chopped (leave the seeds in if you want more heat)
1/2 cup fresh cilantro leaves
1/2 teaspoon onion powder
1/2 teaspoon cumin
1 lime, juiced
1 teaspoon coconut sugar or honey
Sea salt and freshly ground black pepper to taste
Tortilla chips for serving
Directions:
In a food processor, add the canned tomatoes, garlic, onion, jalapeño, cilantro, onion powder, cumin, lime juice, coconut sugar, salt and pepper, to taste.
 Pulse to blend until smooth.
Serve with tortilla chips.
Leave a Comment