Barbecue Chicken and Black Bean Quesadillas
Yum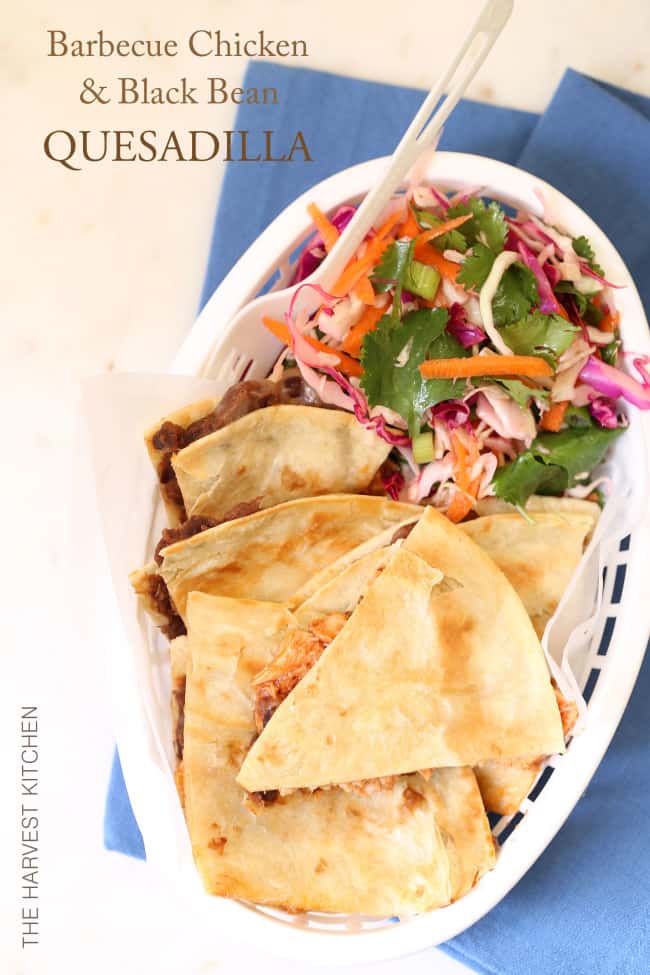 These Barbecue Chicken and Black Bean Quesadillas are… in a word… awesome!  They are so quick and easy to make (they hardly need a recipe at all), and they're perfect for lunch, dinner, as an appetizer (for those impromptu get-togethers with friends), and the guys will love them on game-day!. Delicious recipes don't come much easier than this one!
I'll share something you may not know about me.  I am not fond of photographing quesadillas!!  Not at all!!  I made these quesadillas two days in a row.  The first day….I wan't happy with the photos i had taken.  I was desperately trying to capture the beauty of the melted cheese draped over the chicken and beans, but as hard as I wrestled with it…just couldn't make that happen.  So then I tried again on the day two, but those photos didn't turn out any better.  So here we are ….these photos are from day one.  Please take my word for it on this, these Barbecue Chicken and Black Bean Quesadillas are really awesome!  They have a great combo of simple flavors!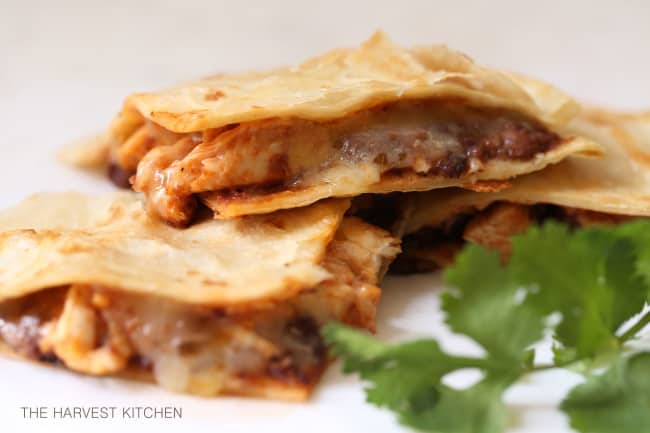 If you like this recipe, you might like these recipes as well…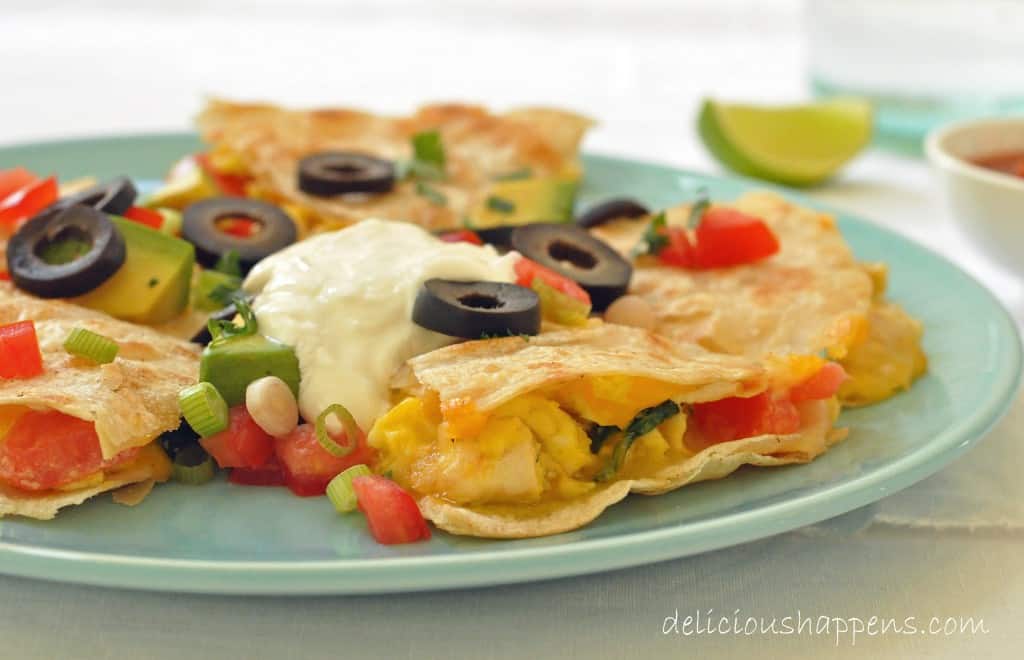 Breakfast Quesadilla
Black Bean Quesadilla
Roasted Asparagus Quesadilla
~ Deb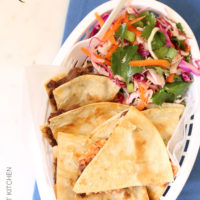 Barbecue Chicken and Black Bean Quesadillas
Yield: 4 servings
Total Time: 30 minutes
Ingredients:
4 10-inch diameter spelt tortillas
2 tablespoons extra-virgin olive oil
1 cup refried black beans (I use Amy's - found at health food stores)
2 cups chopped or shredded chicken (roasted or boiled)
1/3 cup of your favorite barbecue sauce (I use Sweet Baby Rays)
1-1/2 cups white cheddar or Monterey Jack cheese
Directions:
Pre-heat oven to 250 degrees.
In a small sauce pan, heat the barbecue sauce until it starts to bubble.  Add the chicken and stir to coat evenly.  Cook until the chicken and sauce are heated through.
Divide the black beans, chicken, and cheese among the tortillas - placing the ingredients over half of each tortillas.  Fold the tortillas in half.
Heat a large pan over medium heat.  Cook each quesadilla for about 3-4 minutes on each side, or until the tortillas are lightly golden and slightly crispy.
Transfer the quesadillas on a baking sheet and keep warmed in the oven while you cook the remaining quesadillas.
Cut the quesadillas into wedges.
Serve with salsa and freshly chopped cilantro.
Leave a Comment