What are Lentils
This post may contain affiliate links.
What are lentils? Lentils are small legumes that are rich with protein and fiber. Dried lentils can be cooked and used in many plant based recipes that make delicious and satisfying meatless meals. Here's a breakdown of some of the more common types of lentils and how to incorporate them into your diet.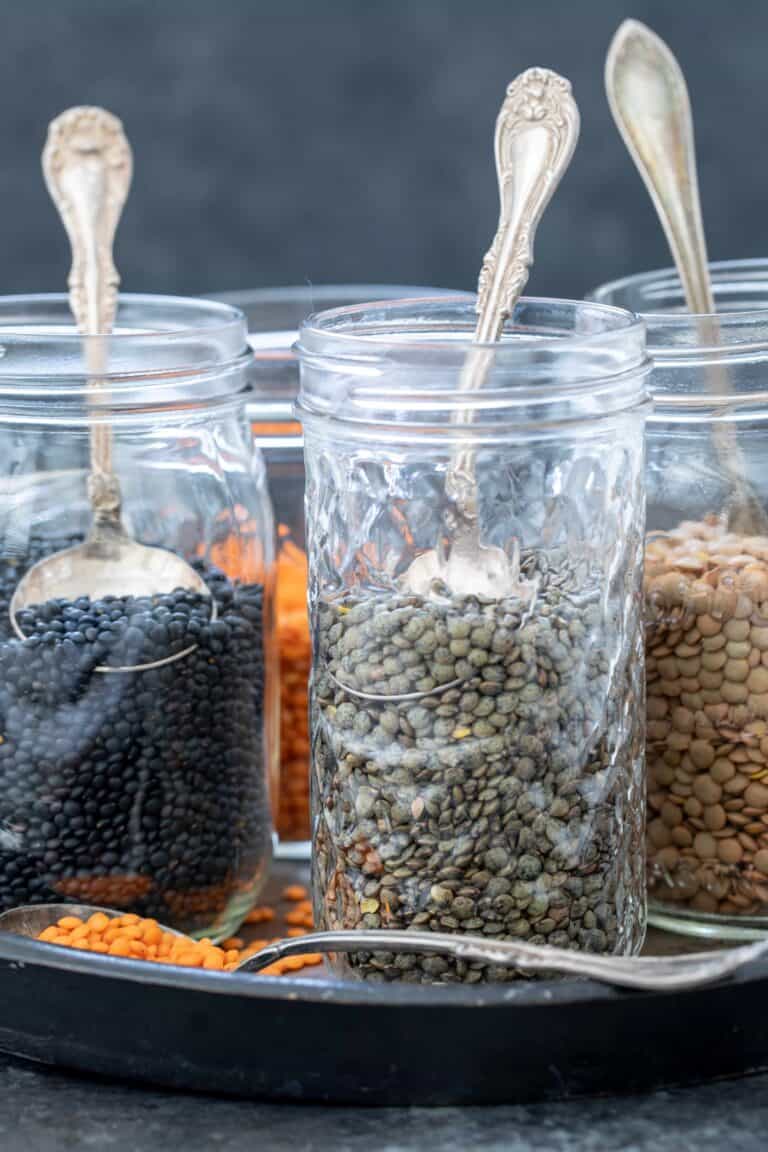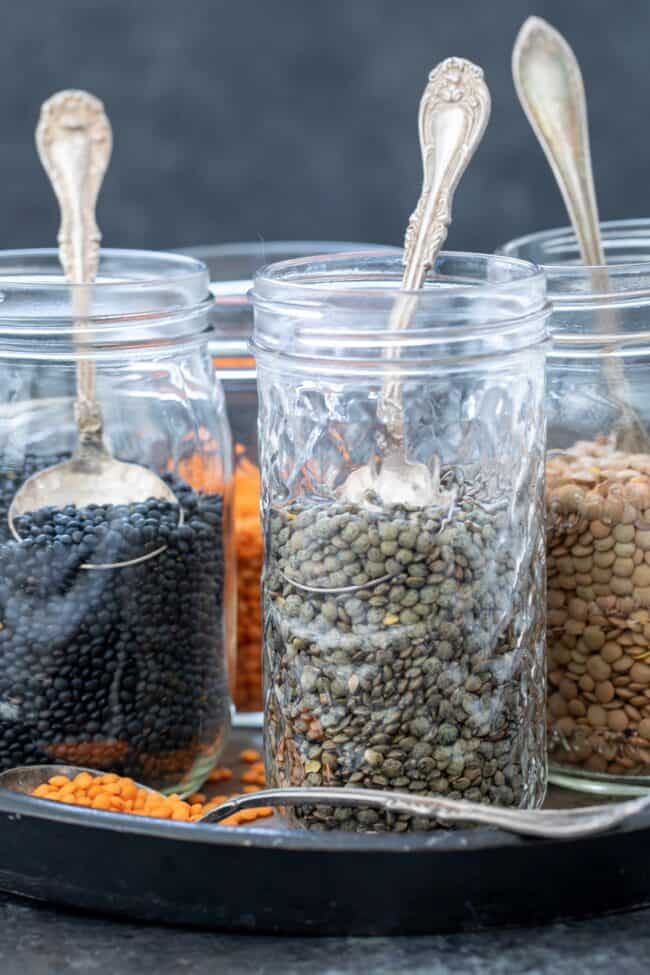 If you're wanting to add more meatless meals to your diet, lentils is a great place to start. They're quick and easy to cook and there's so many ways you can serve them.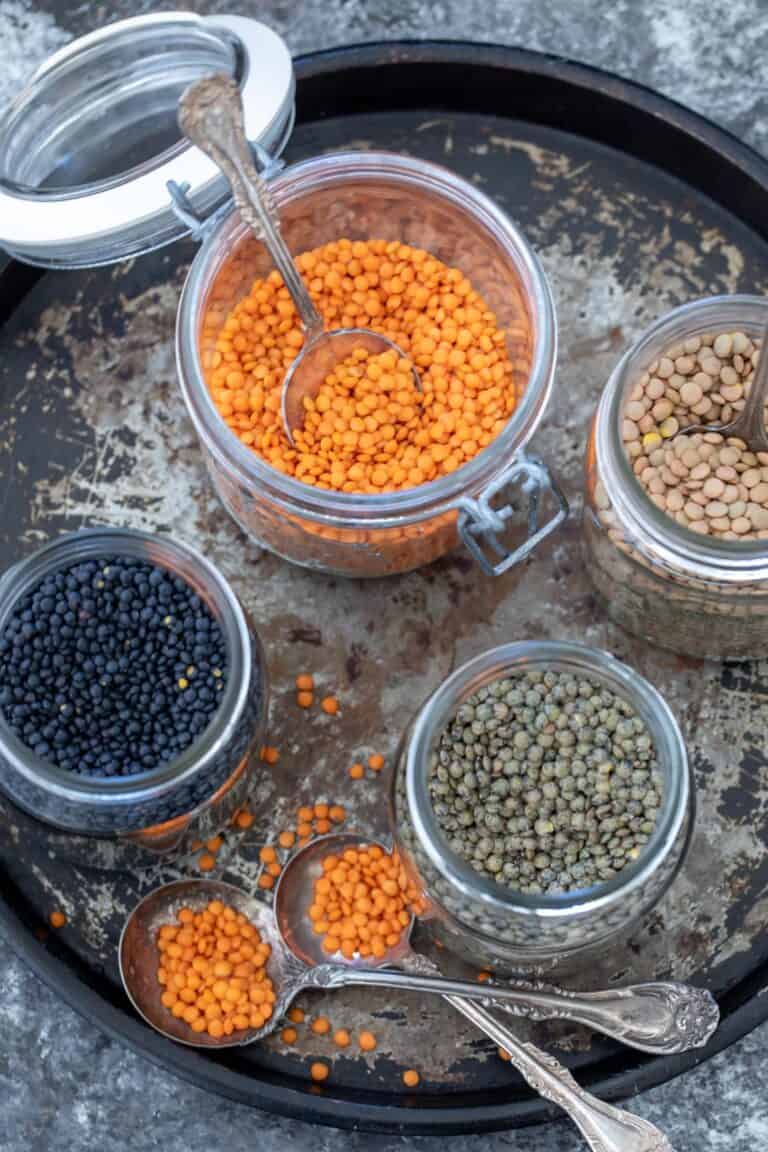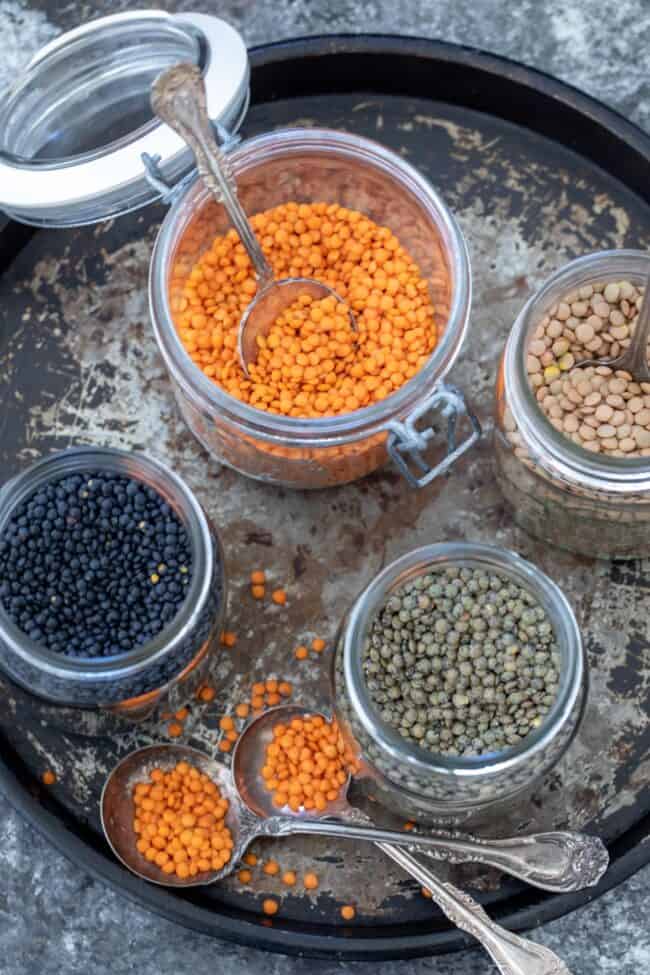 Plant based diets are becoming more popular these days. It's said that eating less meat is not only better for our health, but better for the planet. (1)
A plant based diet emphasizes consuming a diet rich with vegetables, fruits, whole grains, legumes, seeds and nuts, and reduces or eliminates the amount of animal products we consume. When you're wanting to add more meatless meals to your diet, it helps to have handful of good plant based recipes to get you started.
What Are Lentils
Lentils are included in the legume family with beans, chickpeas, split peas and peanuts. They're also referred to as "pulses" which are the dry edible seeds of the legume plant. They're low if fat and they're an excellent source of fiber, vitamin B and plant protein. They're a great substitute for meat as a source of protein, making them popular in vegetarian and vegan diets. There are several types of lentils to choose from, all are pretty inexpensive to buy and they can be stored for up to a year. There are a number of health benefits of legumes, including helping to reduce cholesterol and lower blood sugar levels.
Types of Lentils
I usually keep a variety of dried lentils in my pantry so I can whip up a soup or salad on a whim. They make a healthy, filling and inexpensive meatless meals to serve. Certain lentils work best with different types of plant based recipes. Some are best used for soups, while other might work better in a salad.
Brown Lentils. This is a common type to cook with. They hold their shape pretty well (unless overcooked, then they turn a little mushy). These are great for soups, stews, vegan chili, vegan bolognese, vegan taco meat.
Green Lentils. The texture stays slightly firm when cooked. They're also great for soups, stews, vegan chili, vegan bolognese, vegan taco meat.
French Green/Puy. These maintain a more firm texture when cooked, and they need a little extra cooking time. They're good to use for salads and sides.
Red Lentils. These cook quickly and become very soft losing their texture when cooked. They're perfect for soups.
Black Lentils/Beluga. These remain slightly firm when cooked, requiring a little longer cooking time. They're also good to use for soups and salads.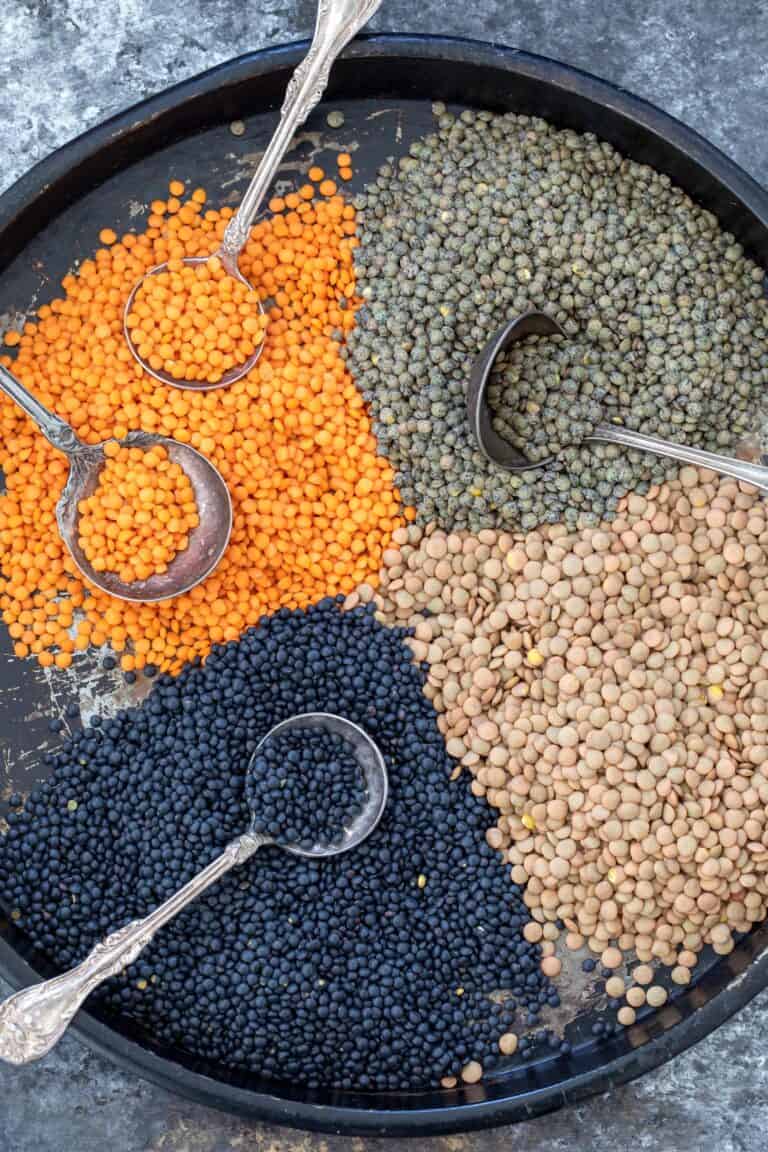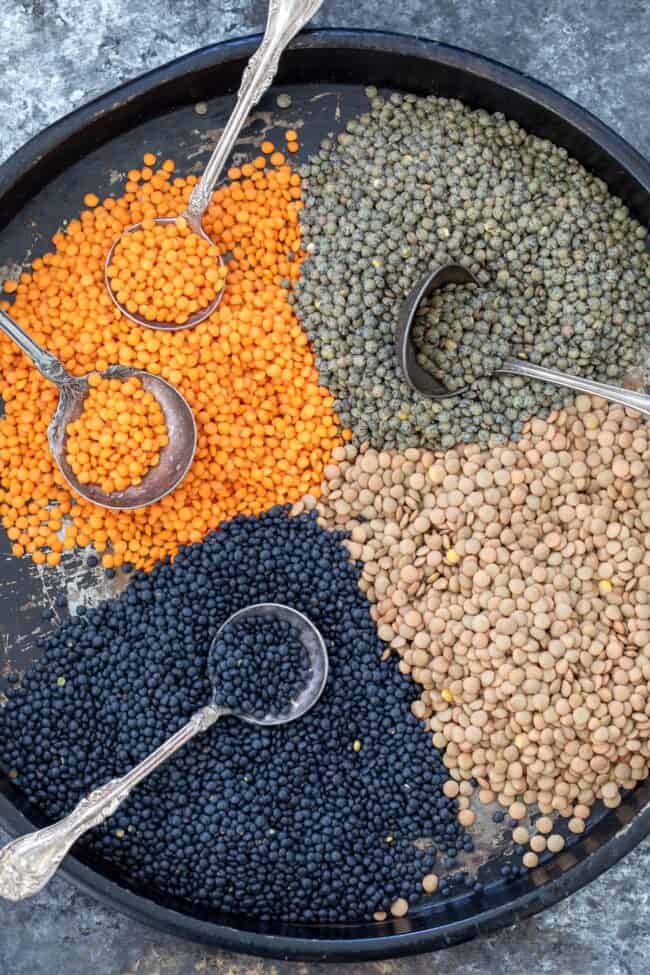 Where to Buy Them
You can purchase dried lentils at the market in the section where you'll usually find bags of dried beans. Some stores sell them in bulk bins where you scoop them into a bag and weigh them. You should be able to find brown, green and red lentils at most markets. Health food stores often carry a larger variety of lentils including the French Green (LePuy) and Black (Beluga) variety.
How to Store Them
Dried lentils can be stored in the sealed bags they come in or airtight containers for up to one year. Store them in a pantry away from light, moisture and heat.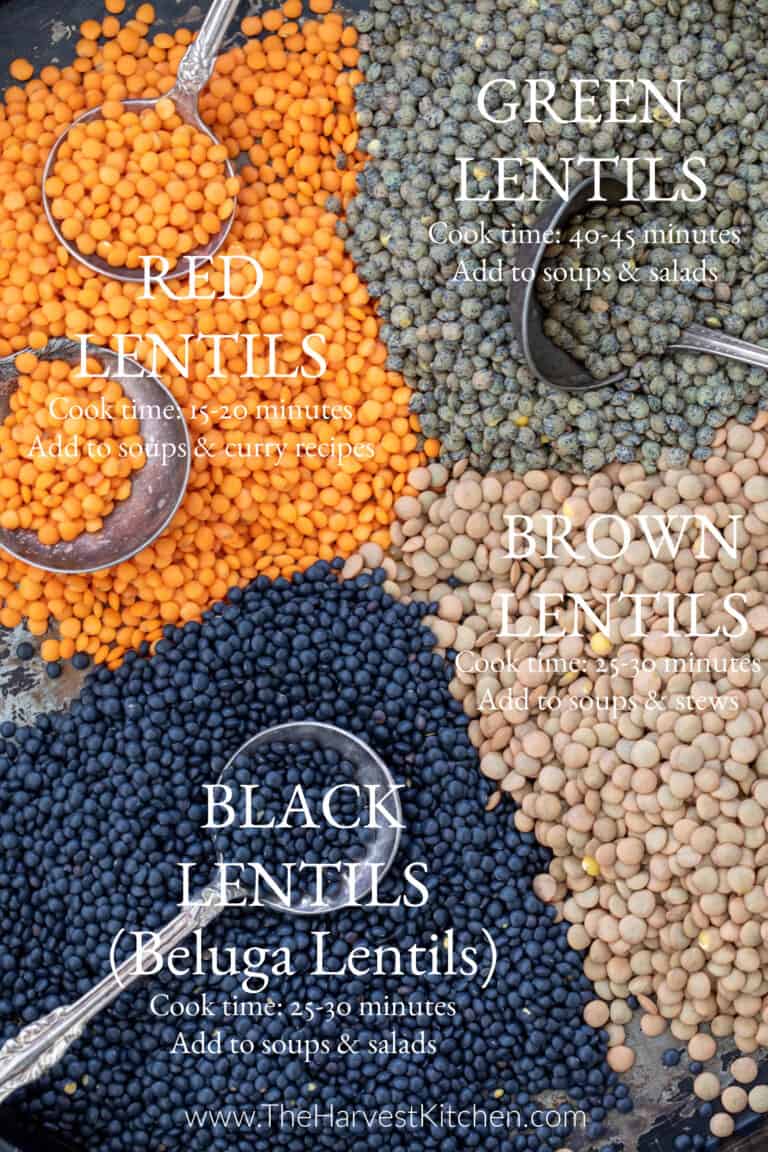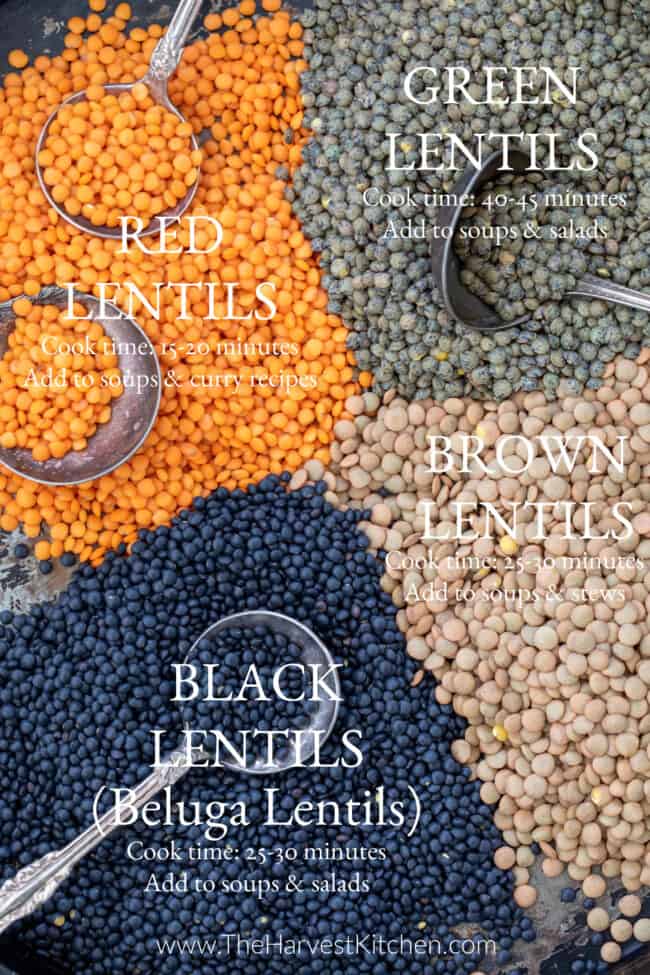 How to Cook Them
Lentils are quick and easy to make and unlike other legumes, they don't require soaking first. Learn How to Cook Lentils with this easy recipe. They're great to add to soups and salads or use them to make vegan taco meat, bolognese sauce and vegan meatloaf.
Rinse. It's always good to pick through them as you rinse them under water, removing any shriveled lentils, stones and debris before cooking.
Combine ingredients. When I cook lentils, I like to flavor them with garlic and a bay leaf and if I have fresh basil on hand, I'll toss in a leaf or two as well. Then add everything to a large pot and cover with enough water to cover by 1-1/2 inches or so.
Simmer. Bring to a boil and reduce heat to low, cover with lid, and simmer for 20-40 minutes or until they are just tender, depending on the type of lentils you use.
Drain. After they've finished cooking, drain and season with salt and pepper. Now they're good to serve as a side (with a drizzle of olive oil), use as a meat replacement in recipes or toss in salads.
How to Serve Them
Adding more plant based meals to your diet that look good and taste great is easier than you might think. Here are some ways to make satisfying meals out of the small but mighty lentil.
Toss them in salads
Use them for soups and stews and casseroles
Stuff inside taco shells to make vegan tacos
Make lentil meat for vegan burgers and meatloaf
Cook with red sauce for a vegan bolognese sauce
Blend to make dips (like hummus)
Make a vegan shepherd's pie
Add them to protein bowls with veggies and rice or quinoa
Are They Healthy
Lentils have a lot of nutritional value to offer. They're low in fat, high in protein, they're a good source of iron, fiber, folic acid and magnesium. They're also rich with polyphenols. Polyphenols are compounds found in plant foods (such as fruits, vegetables, herbs, spices, dark chocolate, wine and tea),and they act like antioxidants neutralizing free radicals and help to reduce inflammation which is linked to chronic disease. (2) (3)
Low-fat
Nutrient dense
High in fiber
Good source of iron
High in protein
Good source of folic acid
High in magnesium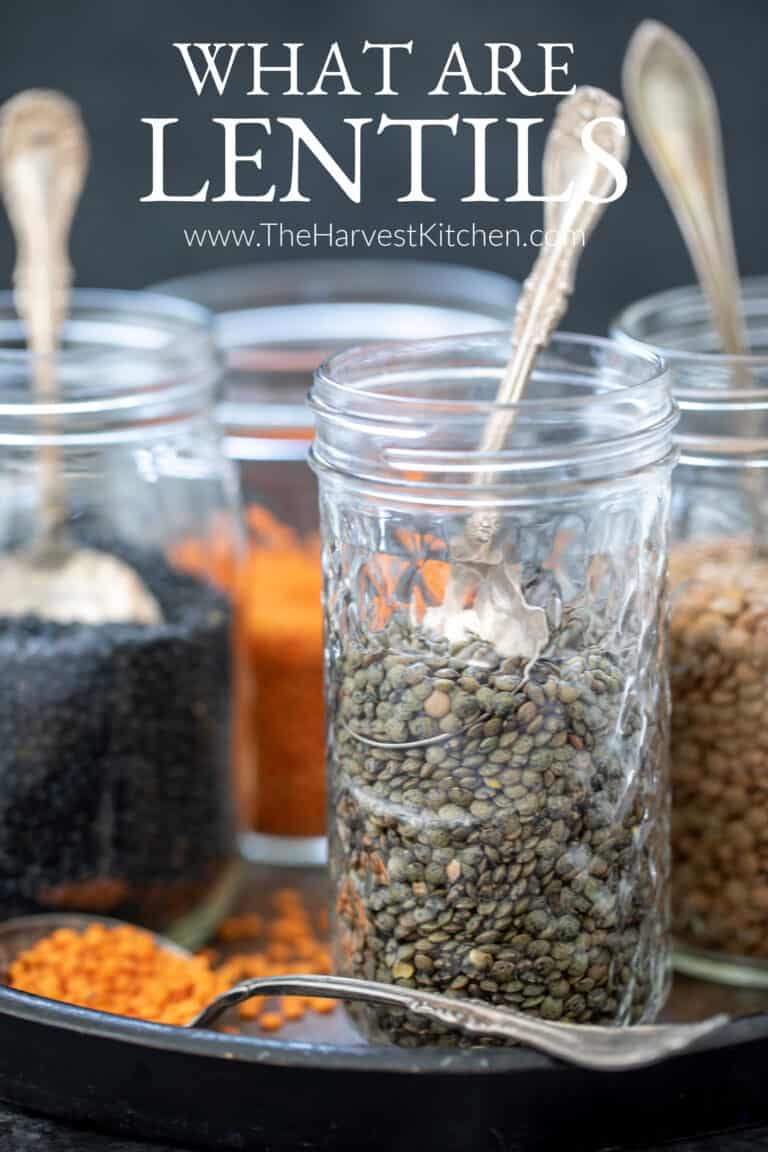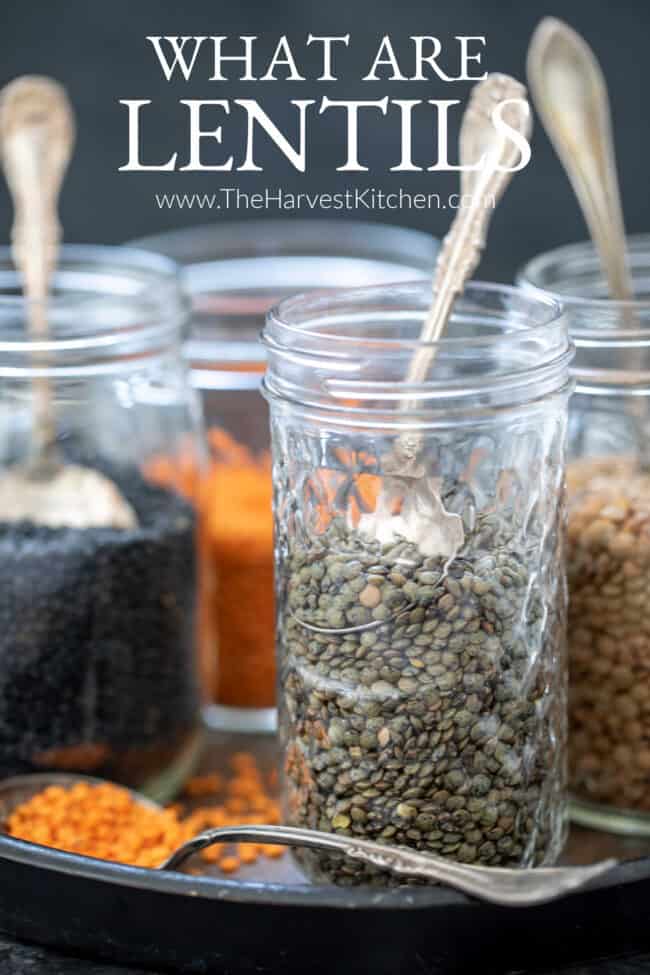 Best Lentil Recipes
These are some of my favorite recipes. The Italian Lentil Soup is one of my more popular recipes, and I make it often (usually once a week).
Easy Meatless Meals
These are some of my favorite plant based recipes. You can easily replace beans and chickpeas in some of these recipes with cooked lentils instead.