Trail Mix Energy Bites
This post may contain affiliate links.
These irresistible Trail Mix Energy Bites are quick and easy to make and full of good-for-you ingredients.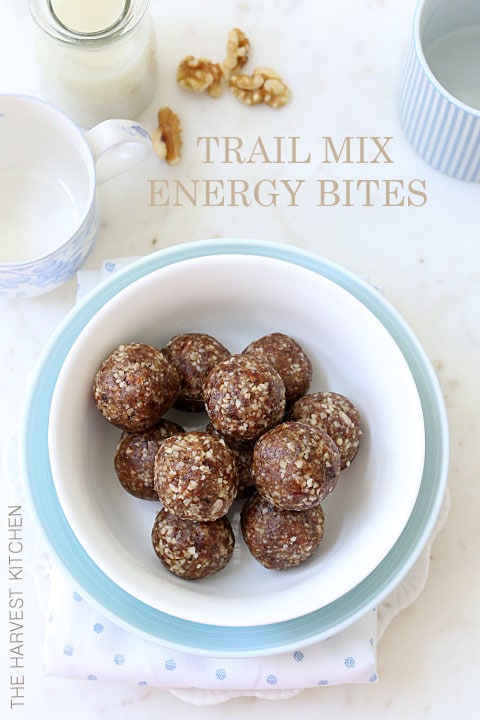 At first bite, these all-natural no-bake completely-addicting Trail Mix Energy Bites will remind you of chocolate chip cookie dough. Seriously! The combination of flavors – vanilla, walnuts, almonds and dates makes them so completely addicting, that you'll forget they're good for you.
At first bite – I bet you'll be completely hooked on them like I was!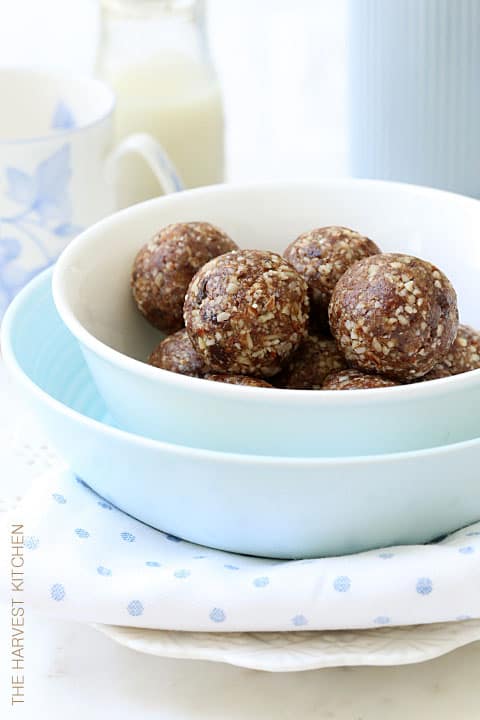 These no bake energy bites are a new favorite of mine. I've made several batches of them over the last couple of weeks, but I end up eating half of the "dough" before they're ever rolled and sculpted into these cute little bite-sized morsels.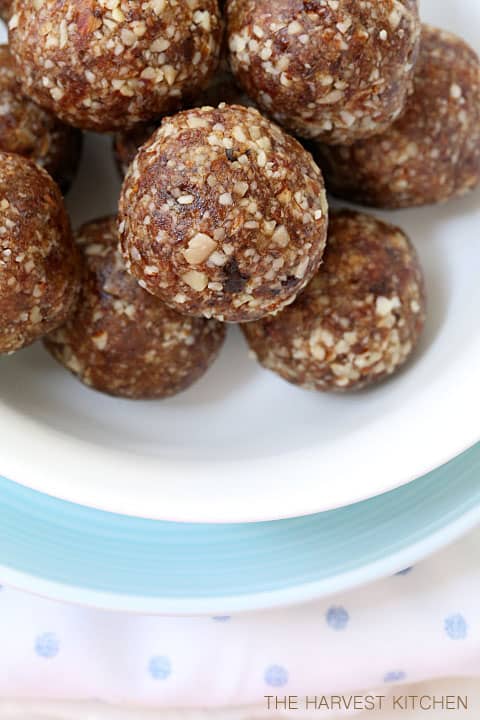 Loaded with fiber, protein and minerals, these little gems are perfect for an afternoon pick-me-up. Much better for you than a stale bag of chips from the vending machine at work.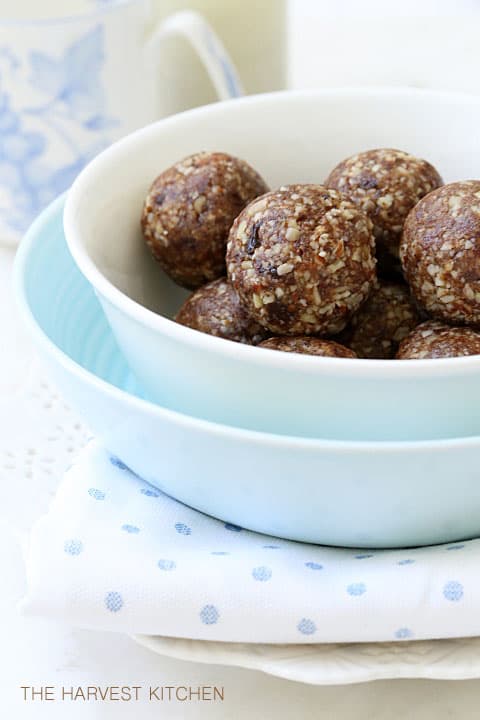 I keep a container of these in my refrigerator for those impulsive moments when I feel like snacking. For me, my gradual change to a healthier diet has been about preparation.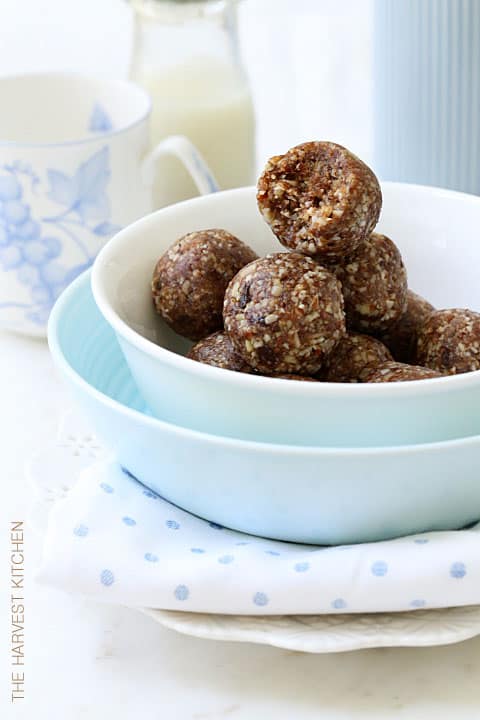 If I keep healthy snacks, drinks and meals prepared – then I eat healthier. But it requires a little bit of discipline. For me, eating junk-food is really about laziness. But I always always always feel better and have more energy when I eat well.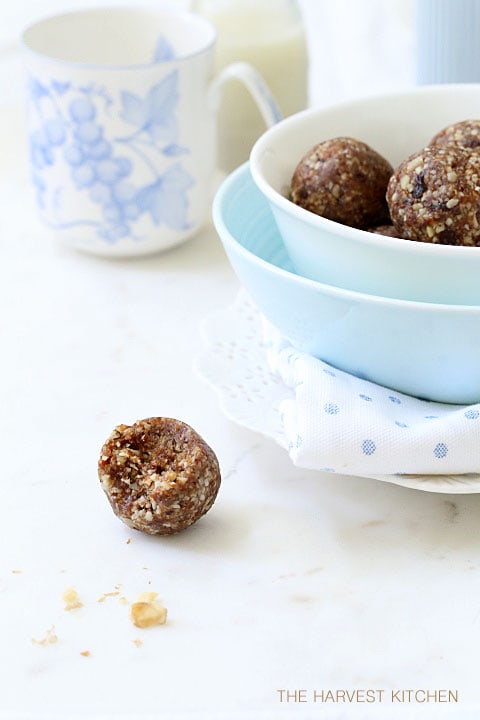 ~ Deb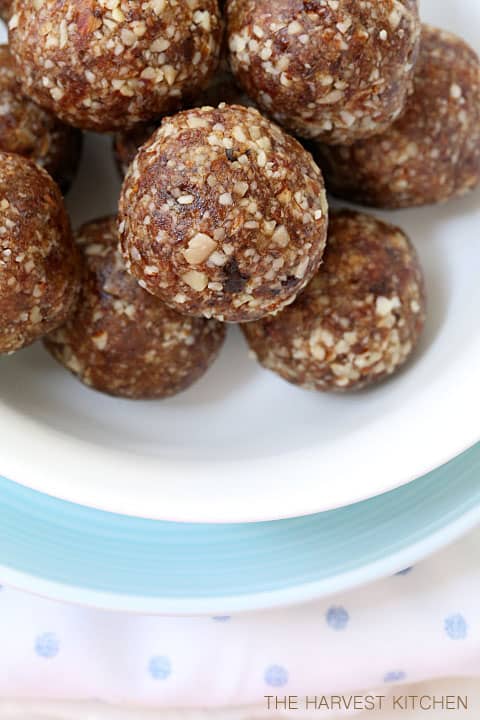 Yield: 12 servings
Trail Mix Energy Bites
Ingredients
3/4 cup almonds
1/4 cup walnuts
1/4 teaspoon cinnamon
1 cup Medjool dates (about 10 dates)
2 tablespoons raw sunflower seeds
1 tablespoon organic raisins
1 teaspoon pure vanilla extract
Pinch of sea salt
Instructions
Combine the almonds in the food processor and process into fine pieces.
Add the walnuts and cinnamon and process until the nuts are finely ground.
Add the dates, raisins, sunflower seeds and vanilla extract.
Roll the dough into 1-inch balls (about 2 teaspoons each)
Place the balls in a container and store in the refrigerator.