Steel Cut Oatmeal
This post may contain affiliate links.
Learn How to Make Steel Cut Oatmeal with this easy steel cut oatmeal recipe!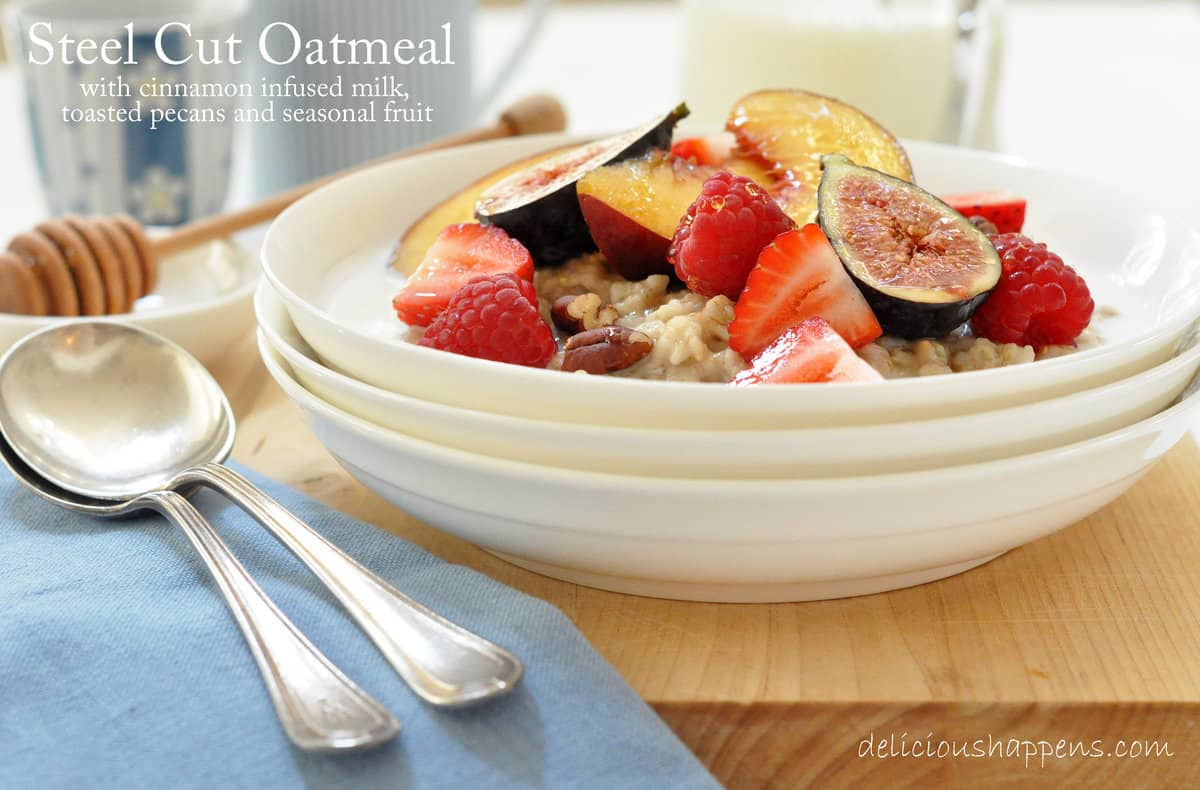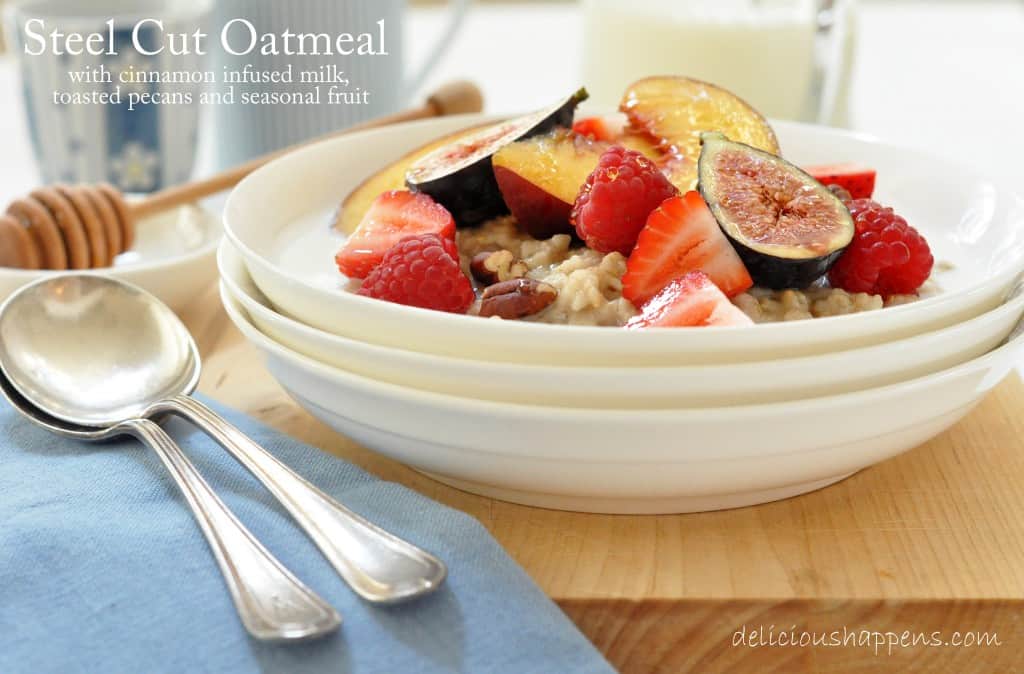 One morning last week I had to take my car in to have a tire patched (apparently I had run over an enormous screw), and while my car was being worked on – I walked over to a little restaurant and ordered myself a bowl of oatmeal for breakfast.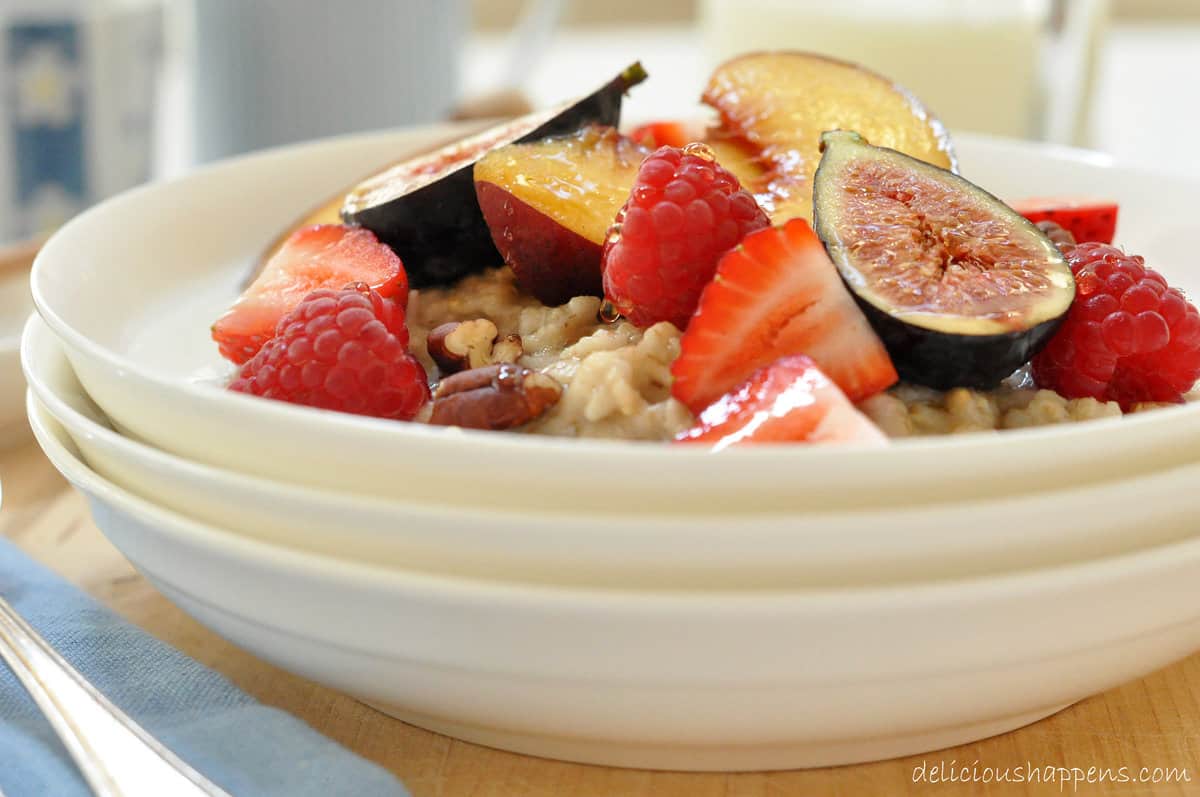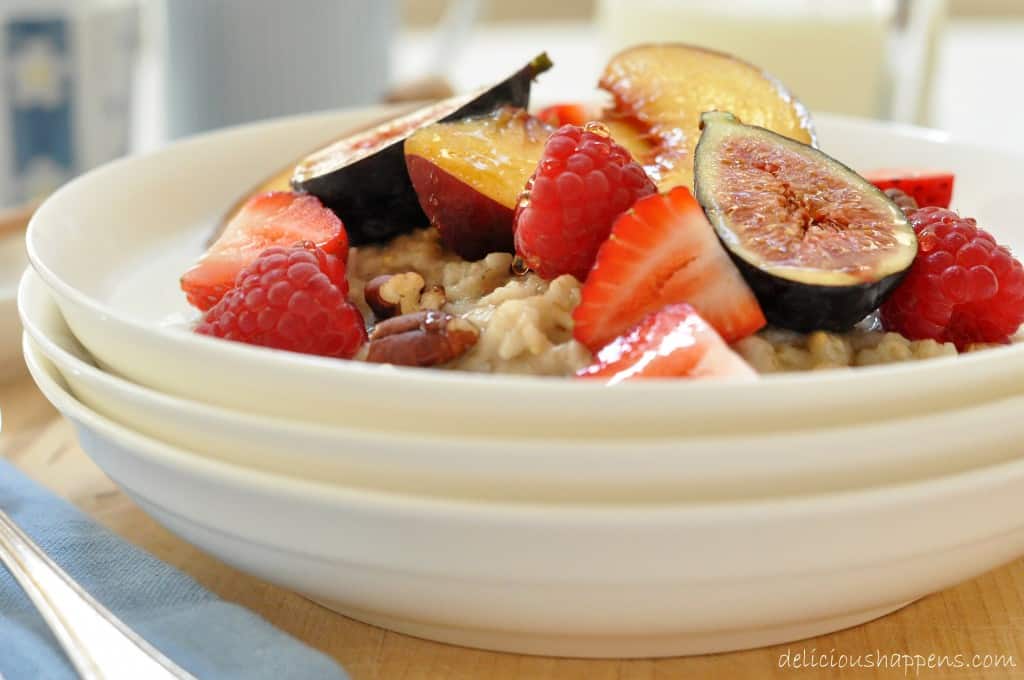 My heart really tugged on the "potato mess" listed on the menu (potatoes covered in cheese, salsa, and guacamole), but I was good and went with the heart-healthy oatmeal and fruit. I sat outside where it was sunny and warm, and had a really nice peaceful breakfast.
I don't know about you – but I really love the comforts of steel cut oatmeal for breakfast. I always have.
Especially when the bowl is loaded with fresh organic fruit!!
Sometimes I'll sprinkle ground flaxseeds and a little extra cinnamon to the top of my oatmeal for the added nutritional benefits. You can grind flaxseeds in a coffee grinder.
More Easy Breakfast Recipes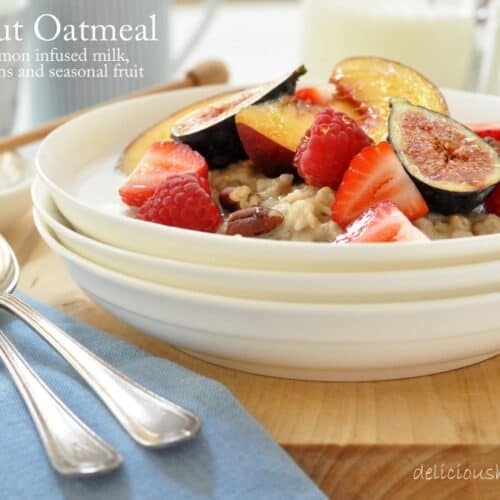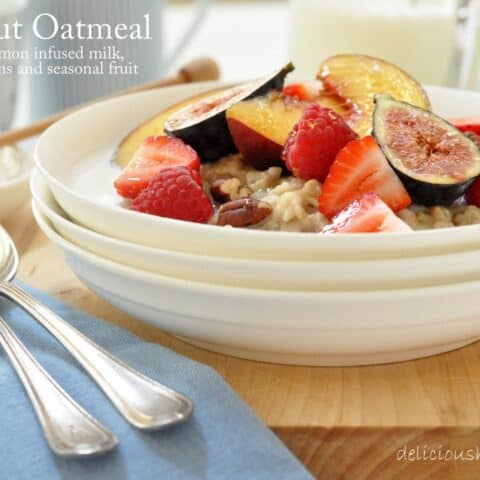 Yield: 2 servings
Steel Cut Oatmeal
Additional Time
45 minutes
Ingredients
1 cup steel-cut oats
1/4 teaspoon kosher salt
1/2 cup toasted pecans
3/4 cup almond milk
1 3-inch cinnamon stick (or 1/4 teaspoon ground cinnamon)
Instructions
Add the almond milk and cinnamon stick (or ground cinnamon) to a small sauce pan and bring to a low boil.
Remove from heat, cover with the lid, and let stand for 10 minutes.
In a medium saucepan, bring 4 cups of water and the salt to a boil over high heat.
Add the oats and reduce the heat to medium low. Simmer, uncovered for about 25-35 minutes, or cook longer for desired consistency.
Stir frequently to prevent scorching on the bottom.
Strain the cinnamon-infused milk into the oatmeal. A
dd 1 tablespoon of honey and stir to combine.
Serve the oatmeal in bowls and top with toasted pecans and fresh seasonal fruit.
Also serve with extra honey as desired.