Peach and Plum Galette
This post may contain affiliate links.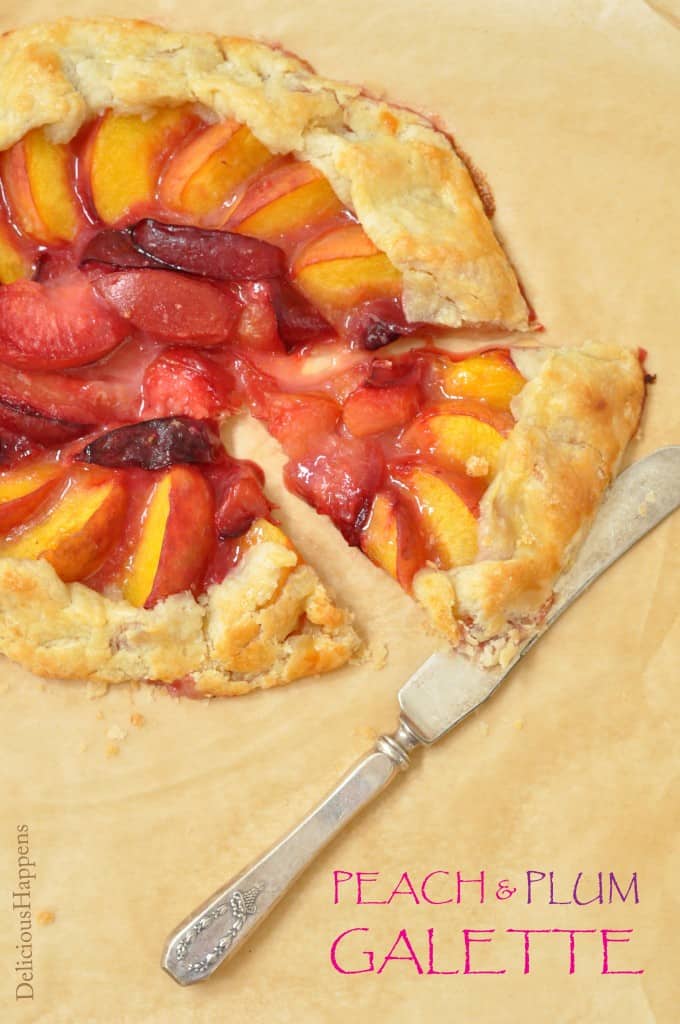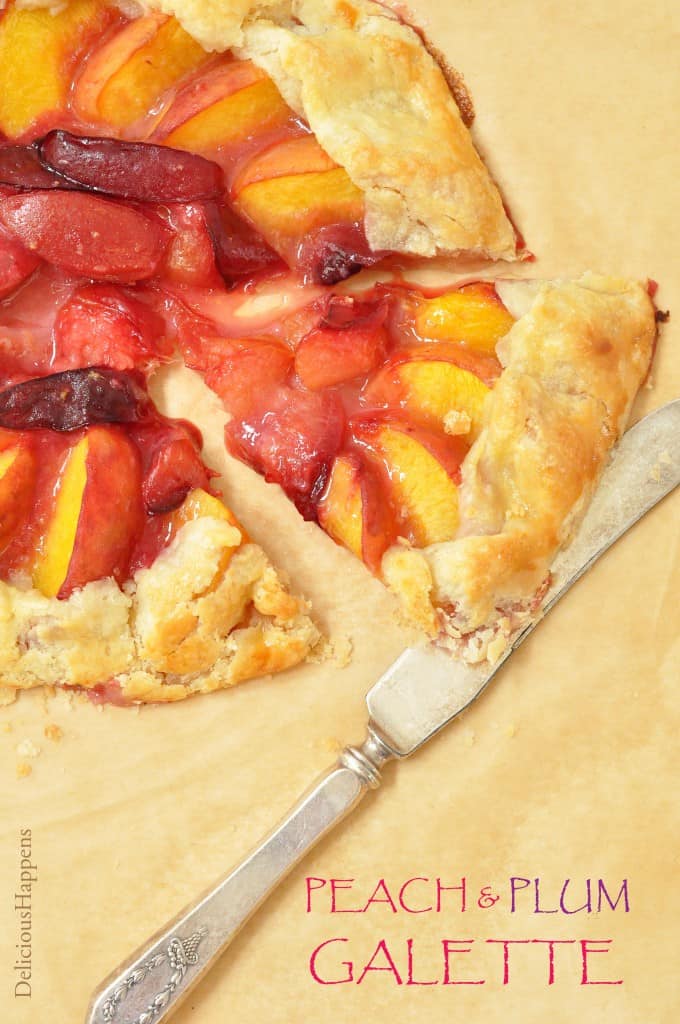 I absolutely love love love the plums in this. I used red plums and pluots for this galette, and they added such a wonderful dimension of flavor and color. These two stone fruits really make a great combo.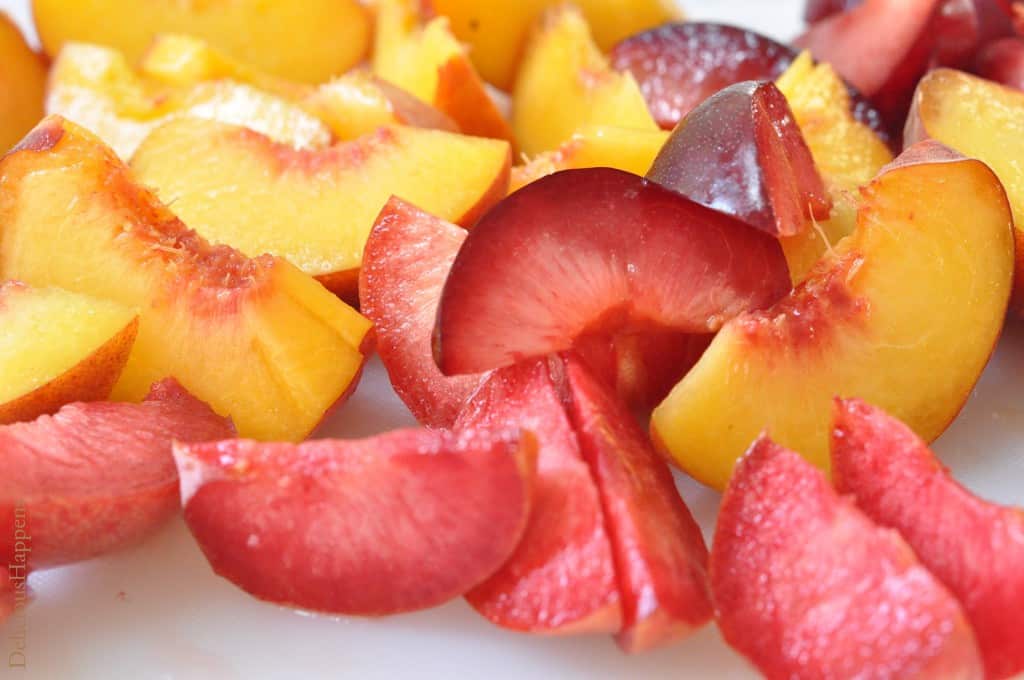 The crust for this Peach and Plum Galette is the only crust I ever make. And if you haven't tried it yet – what are you waiting for? It will seriously be the best crust you've ever had! You won't let a single crumb go to waste. Trust me! I slightly adapted the recipe for the crust from Huckleberry's. It's to-die-for!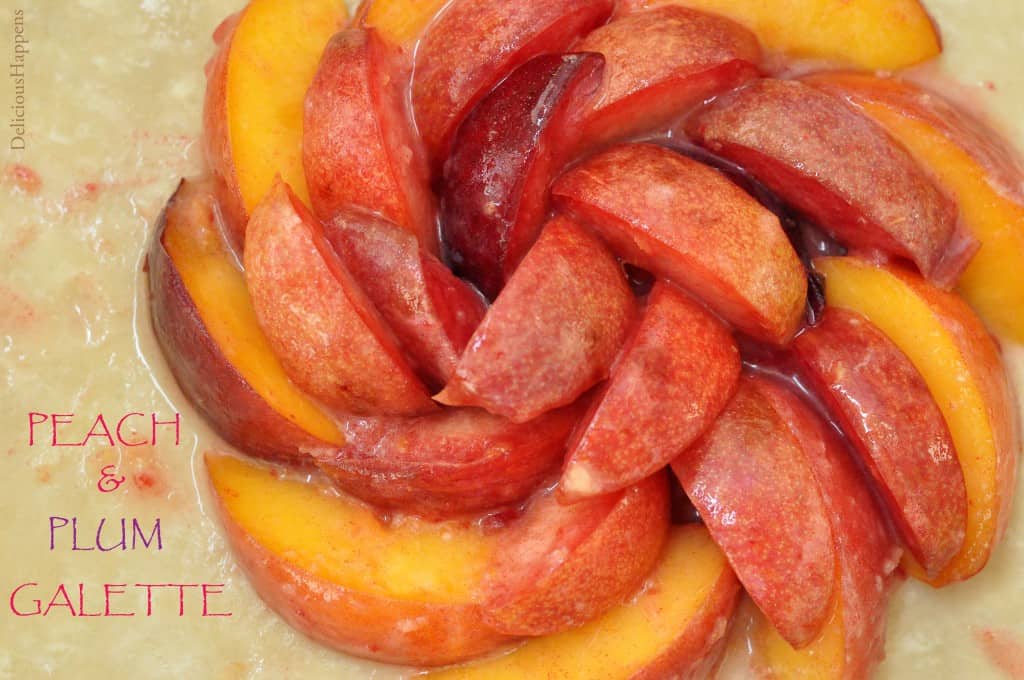 I added a little sugar (2 tablespoons), a little flour (only a tablespoon) and the zest of a small lemon to the fruit, then let it sit for a few minutes to macerate. This little bit of added flour slightly thickens the fruit juices as the galette cooks.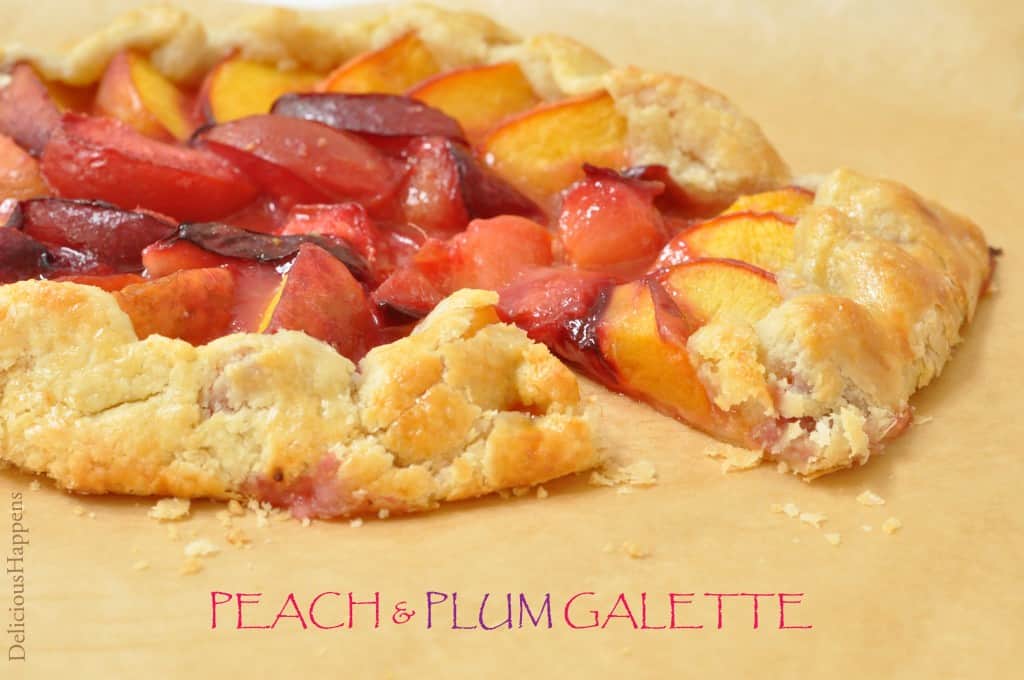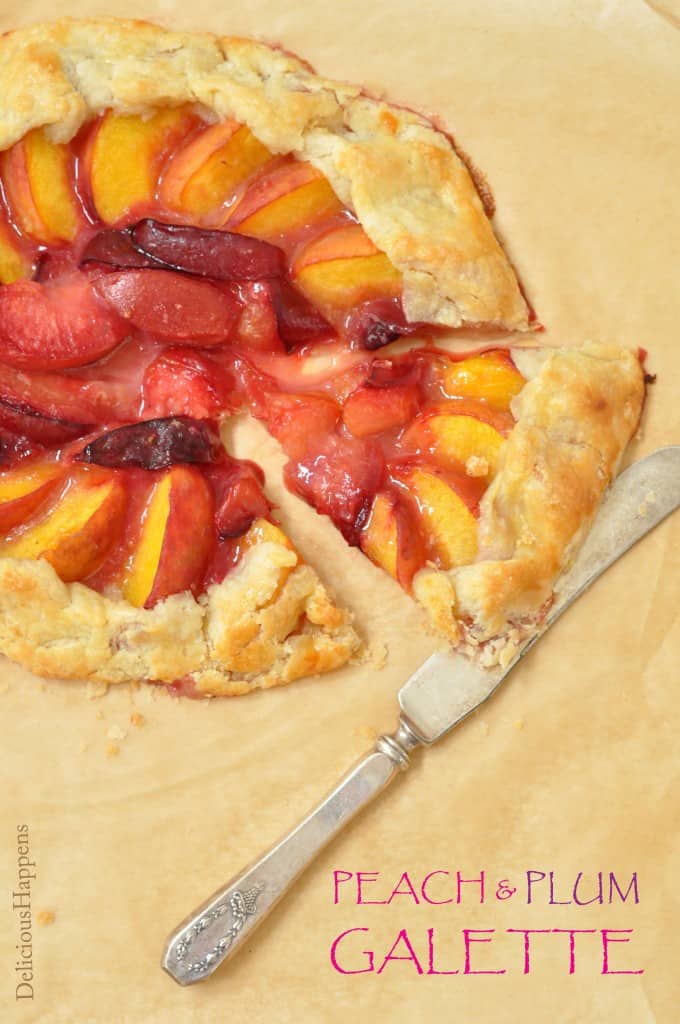 Yield: 6 - 8 servings
Peach and Plum Galette
Ingredients
For the crust
2 cups all-purpose flour
¼ cup granulated sugar
¾ teaspoon salt
8 oz unsalted butter, chilled and cut into approximately 16-20 cubes
6 tablespoons ice-cold water
For the filling
3 peaches, sliced into 8 pieces and seeded
3 plums, sliced into 8 pieces and seeded
2 tablespoons evaporated cane sugar or granulated sugar
1 tablespoon all-purpose flour
lemon zest (1/2 of a large lemon or 3/4 of a small)
Instructions
In a food processor, combine flour, sugar and salt.
Cut in butter until mixture resembles coarse crumbs. Add the water and stir until mixture forms a ball
Turn the dough out onto a lightly floured board and form into 2 disks.
Wrap in plastic and refrigerate for 1-2 hours (or overnight).
Do not over work the dough. You want to be able to see flecks of the butter (the flecks should be the size of a pea).
On a lightly floured work surface, roll your dough to a 13-14 inch round, about an 1/8-1/4 of inch thick. Or roll the dough to two (2) 6-7 inch rounds.
Transfer to a parchment lined cookie sheet.
Add the peach and plum slices to a large bowl. Add the sugar, flour and lemon zest and gently toss.
Set aside for 2 - 3 minutes.
Arrange peaches and plums on top of your crust leaving 2 inches from the edge. Fold and pleat edge of dough over fruit.
Refrigerate for 20 minutes.
Preheat oven to 350 degrees.
Brush crust with egg wash and sprinkle with just a pinch of granulated sugar.
Bake for about 45 - 50 minutes or until crust is golden. Allow to cool before slicing.