Health Benefits of Ginger
This post may contain affiliate links.
There are numerous Health Benefits of Ginger! Fresh ginger root is rich with antioxidant and anti-inflammatory properties that are beneficial in the treatment of certain ailments and diseases. It's great to have on hand to make a ginger tea for cold and flu season.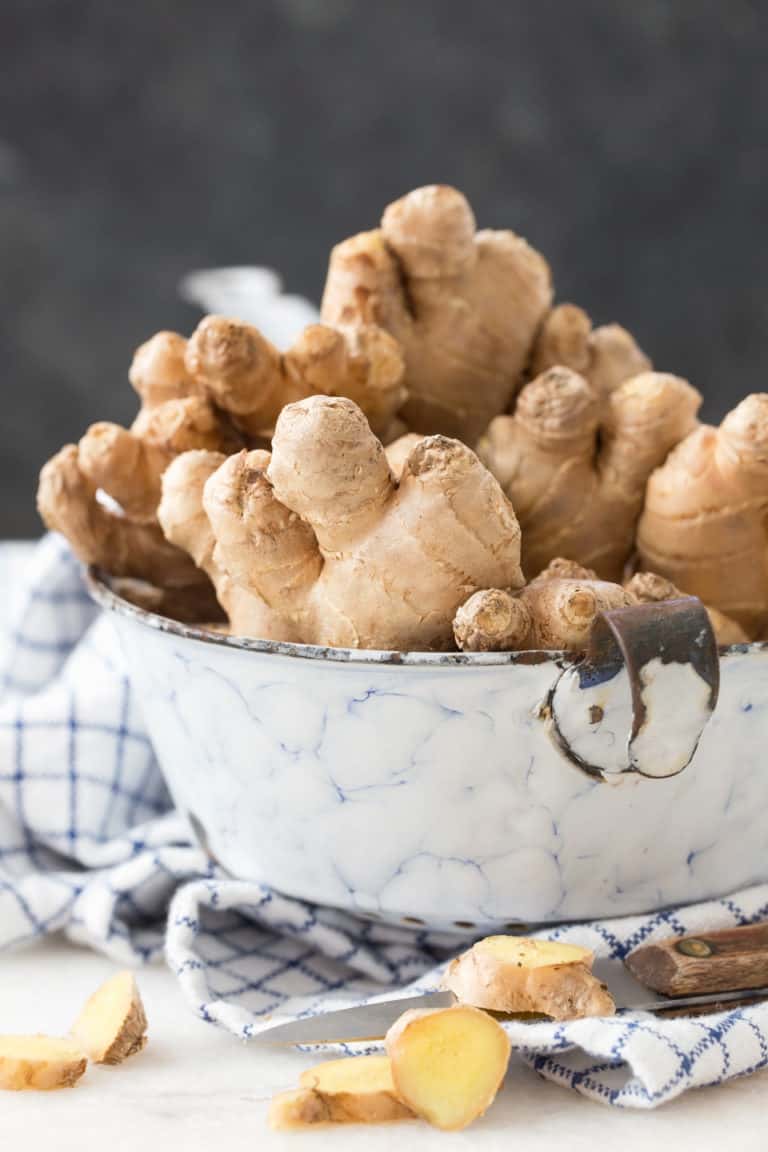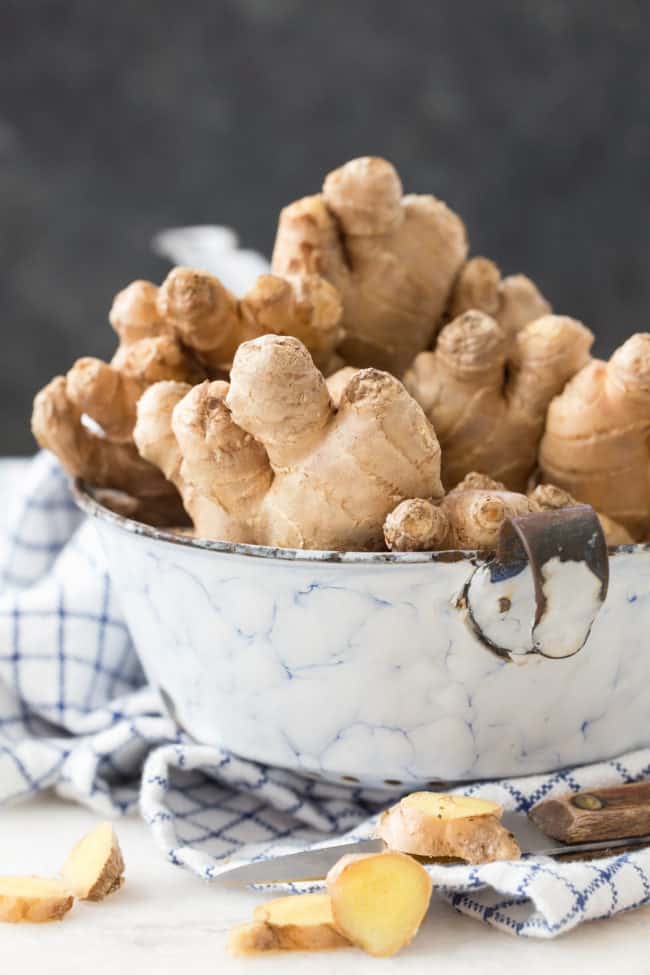 Besides all the incredible health benefits of ginger, it's fragrant and spicy and adds a tremendous pop of exotic flavor and warmth to any dish that it's added to.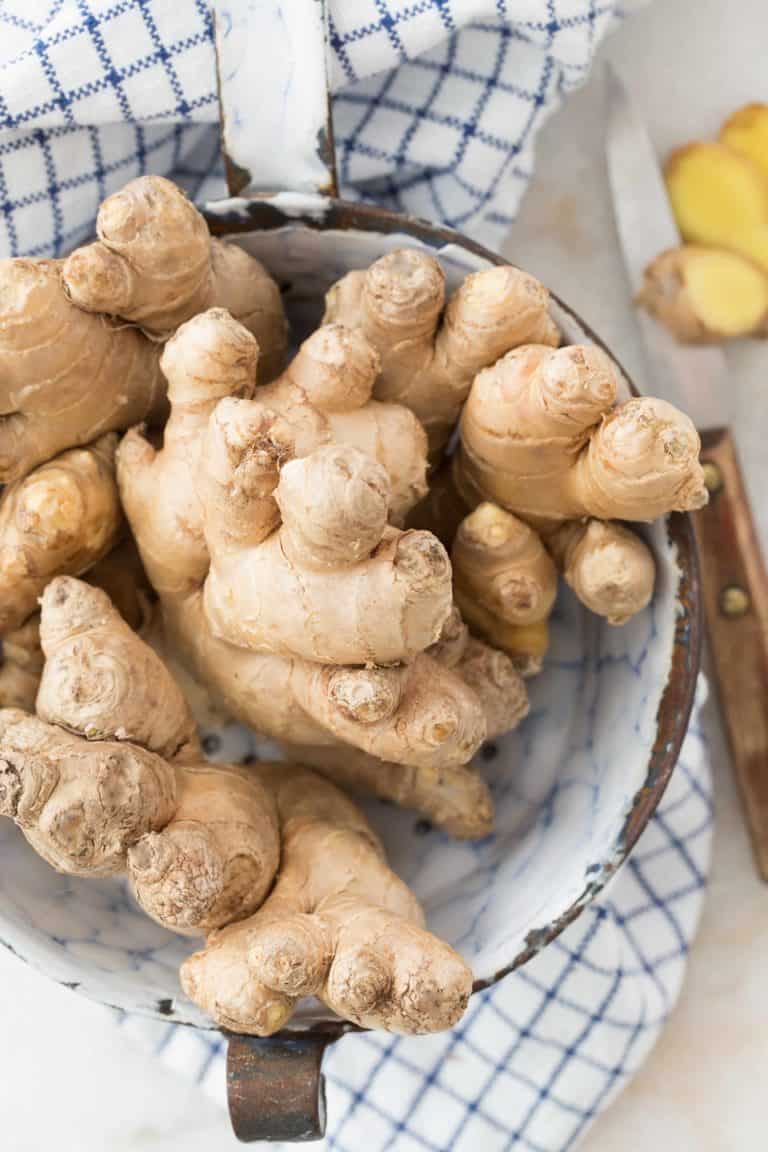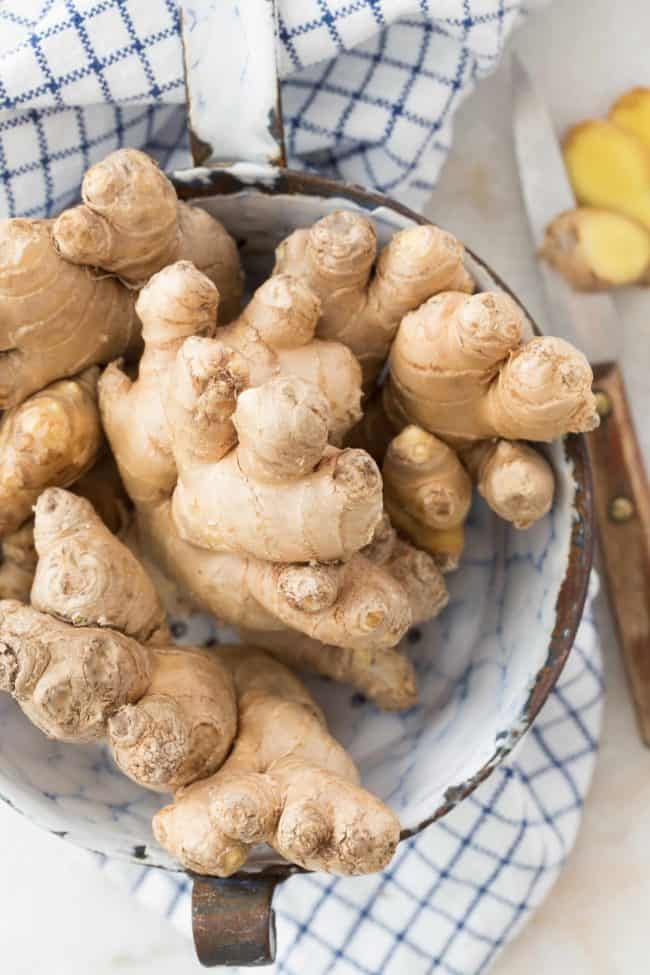 What Is Ginger?
Ginger is among the healthiest spices there is. It comes from the root of the Zingiber officinale plant. Ginger can be used fresh, dried, powdered or as a juice.
Ginger Benefits
Chronic inflammation is a leading culprit that lies behind a number of diseases, such as heart disease, diabetes, arthritis, and cancer. Ginger contains powerful properties, calledgingerols, shoals, gingerdiones, which are rich with antioxidant, antibacterial and anti-inflammatory properties that may help to ward off these diseases. Ginger is also rich with phytochemicals that help aid digestion and settling upset stomachs. These digestive properties help to stimulate the body's natural cleansing and detoxifying process by eliminating waste and toxins. These properties may also thin blood, improve blood circulation and prevent blood from clotting.
What Is Gingerol?
Gingerol (6-Gingerol) is the key compound found in ginger that is rich with powerful anti-inflammatory and antioxidant benefits. (19)
How Do You Peel Ginger?
Use a vegetable peeler or the back of a spoon to easily peel ginger root. If using the back of a spoon to peel ginger, hold the root in one hand and the round of a metal spoon in the other. Then just scrape the edge of the spoon along the root to peel off the skin.
How Do You Freeze Ginger?
The best way to freeze fresh ginger is to peel it and finely grate it, then measure out teaspoon portions of it to put on a cookie sheet (lined with either Silpat or wax paper). Then place cookie sheet in the freezer for 1 hour then transfer frozen rounds of ginger into a plastic freezer bag. It should last up to 6 months in the freezer. I also like to make Ginger Ice cubes. They're a convenient way to add ginger to hot water for tea, soups, stews and smoothies.
How Do You Store Fresh Ginger?
The best way to store fresh ginger root is to place whole pieces of ginger root in a sealed plastic bag in the refrigerator. Large pieces of ginger root can last up to 8 weeks stored in the refrigerator this way.
How Do You Use Fresh Ginger Root?
These are some of my favorite ways to incorporate ginger into my diet.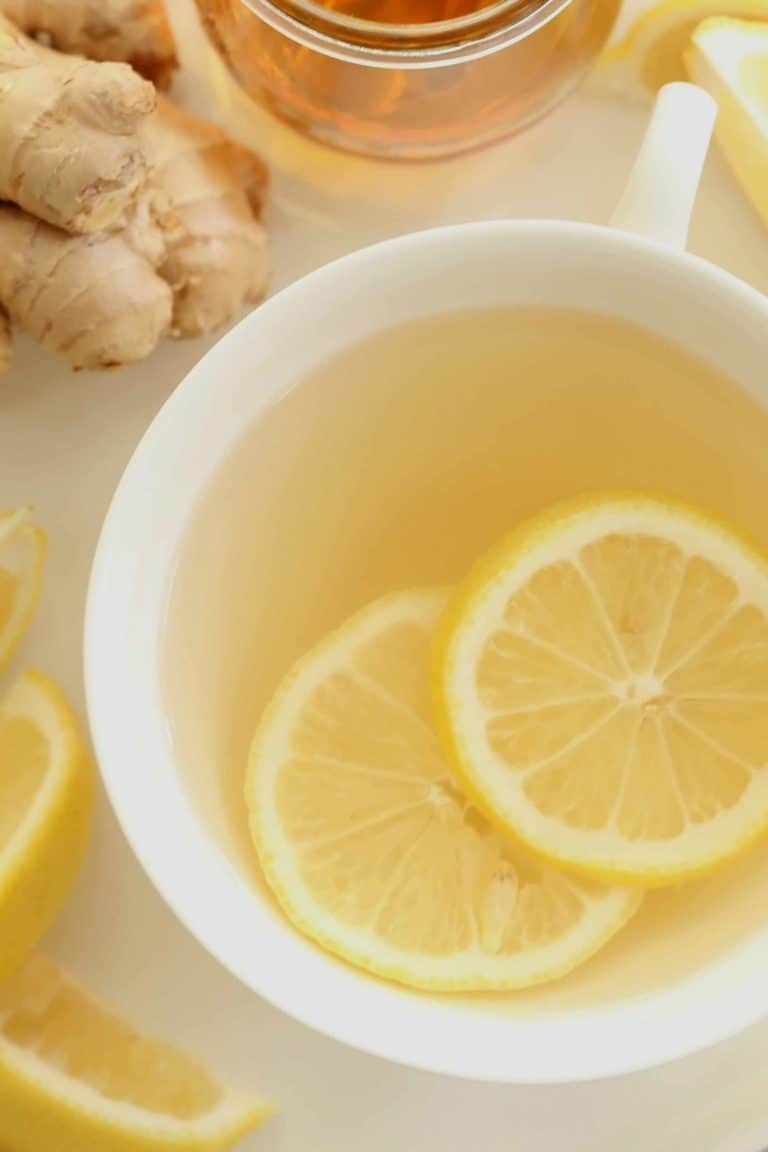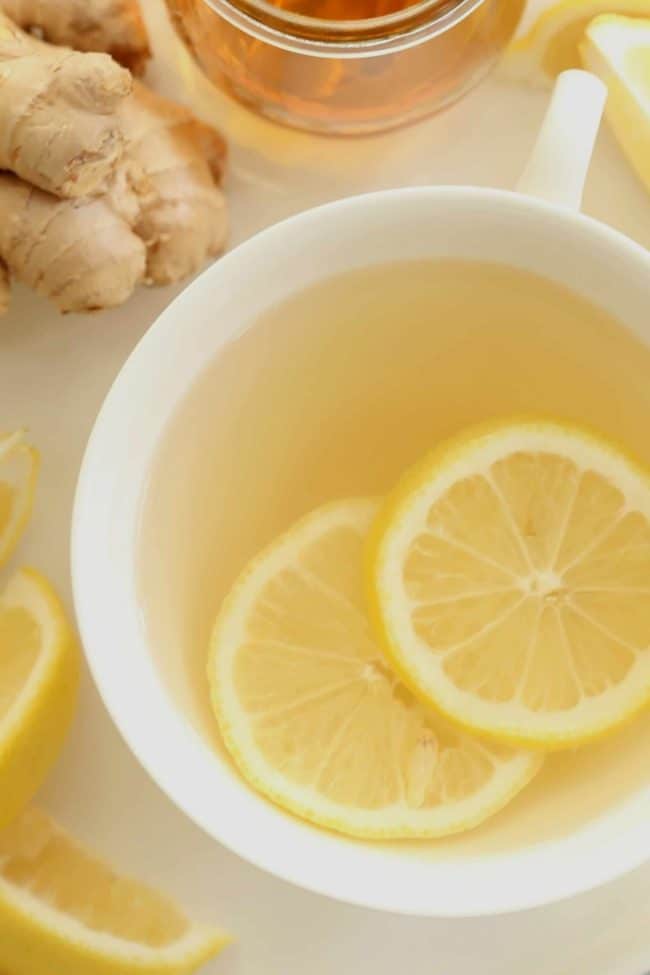 Ginger Tea for Cold
This is a favorite recipe that I like to make when I feel a cold coming on.
Fresh ginger, peeled and sliced into thin rounds
Water
Serve with honey and fresh lemon
How Do You Make Ginger Tea With Fresh Ginger?
Peel and slice ginger
Pour water in saucepan and bring to a boil
Add ginger to pot and reduce heat to simmer
Strain tea and discard ginger pieces
Stir in a teaspoon of honey and a squeeze of fresh lemon juice to the tea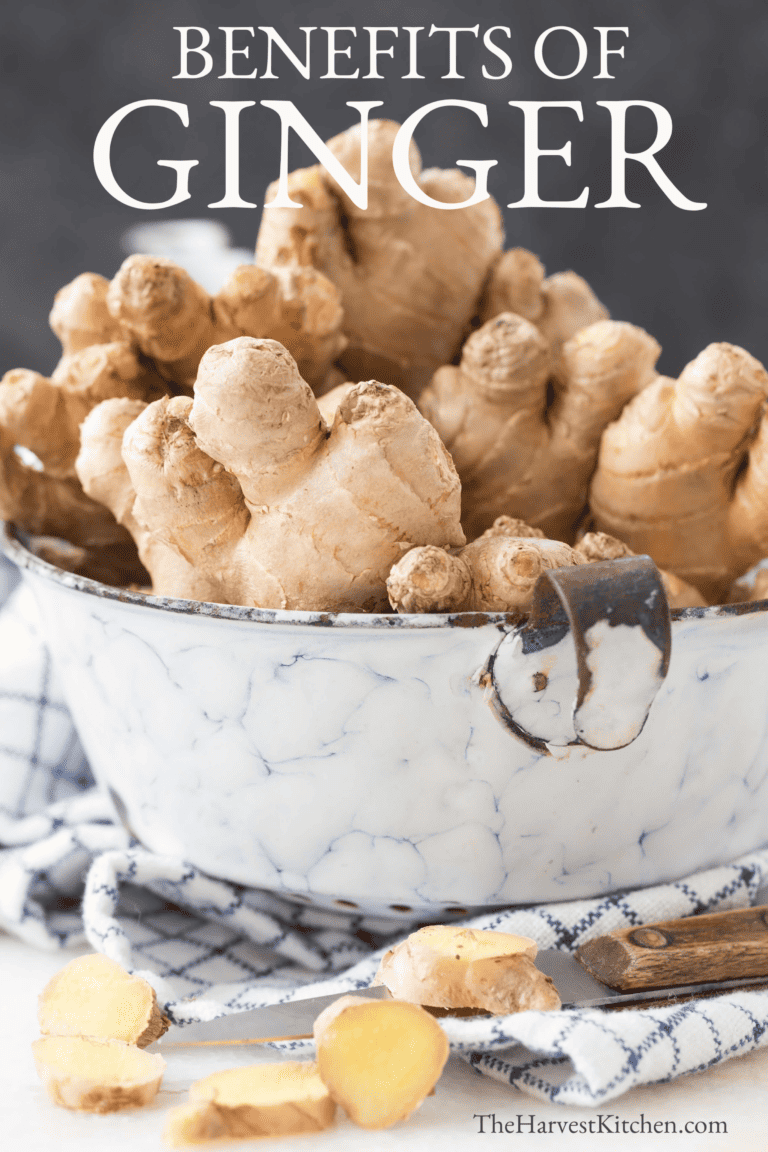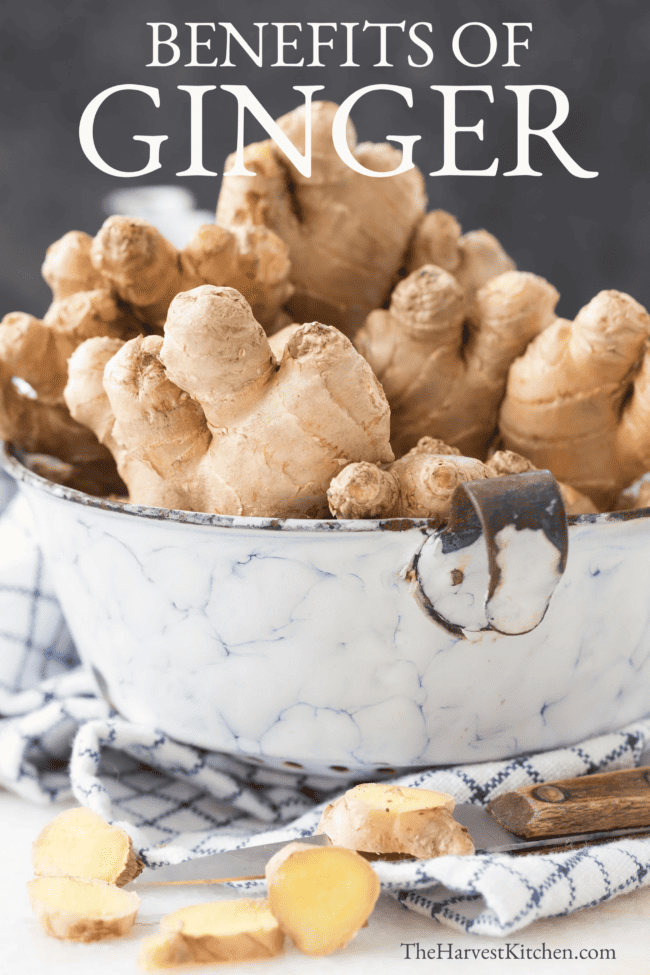 Fresh Ginger Recipes
Click here for even more ginger root recipes that you'll want to incorporate into your daily wellness plan.