Green Chicken Enchiladas
If you're looking for a quick and easy dinner recipe to pull together, then you're going to love these Green Chicken Enchiladas smothered in a creamy avocado sauce!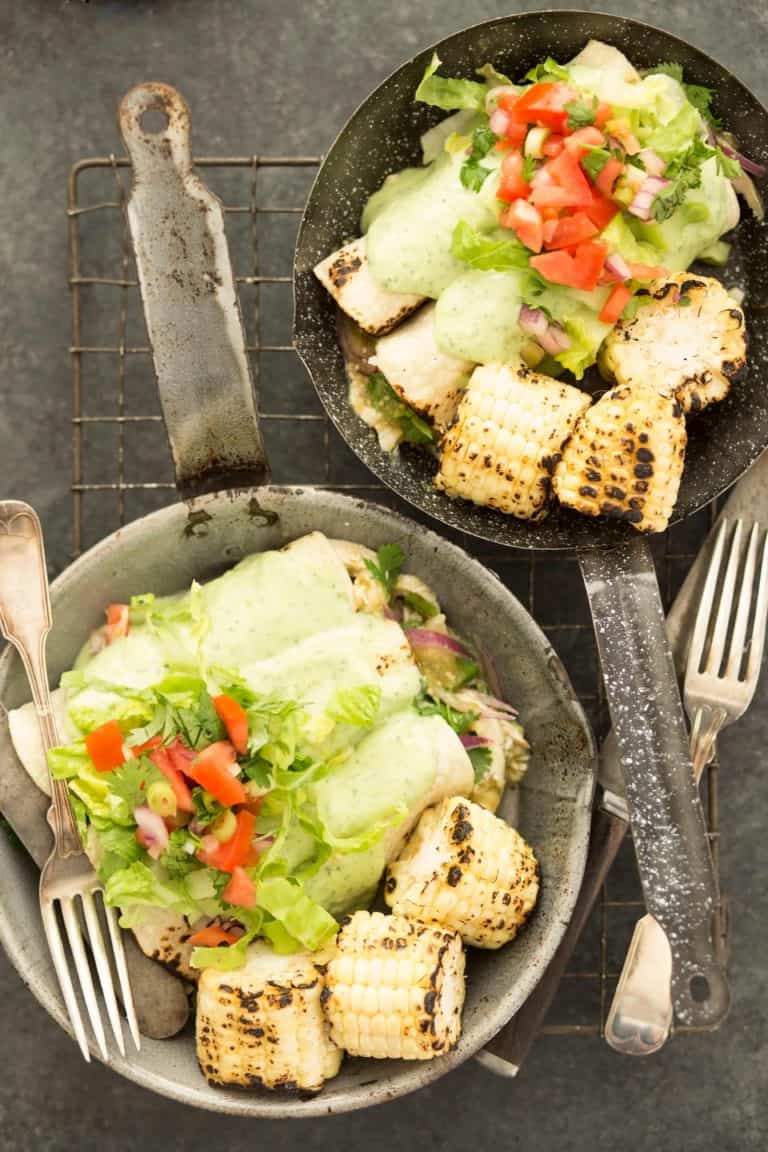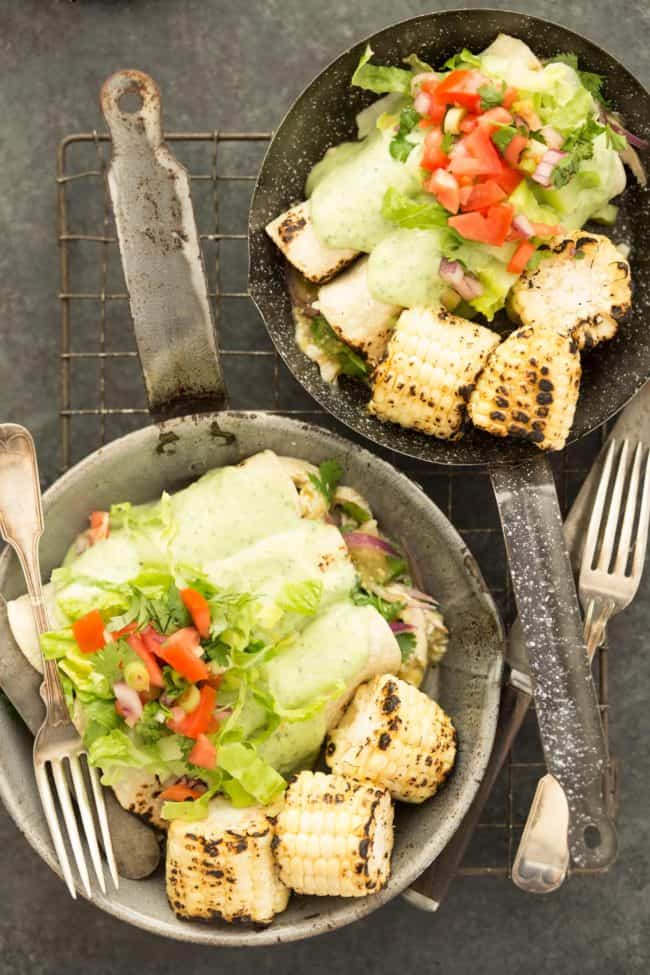 GREEN CHICKEN ENCHILADAS RECIPE
These Green Chicken Enchiladas come together in just 20 minutes. Rather than using the typical red sauce, these enchiladas are made with salsa verde and smothered in an amazing avocado sauce. They're light, healthy and delicious!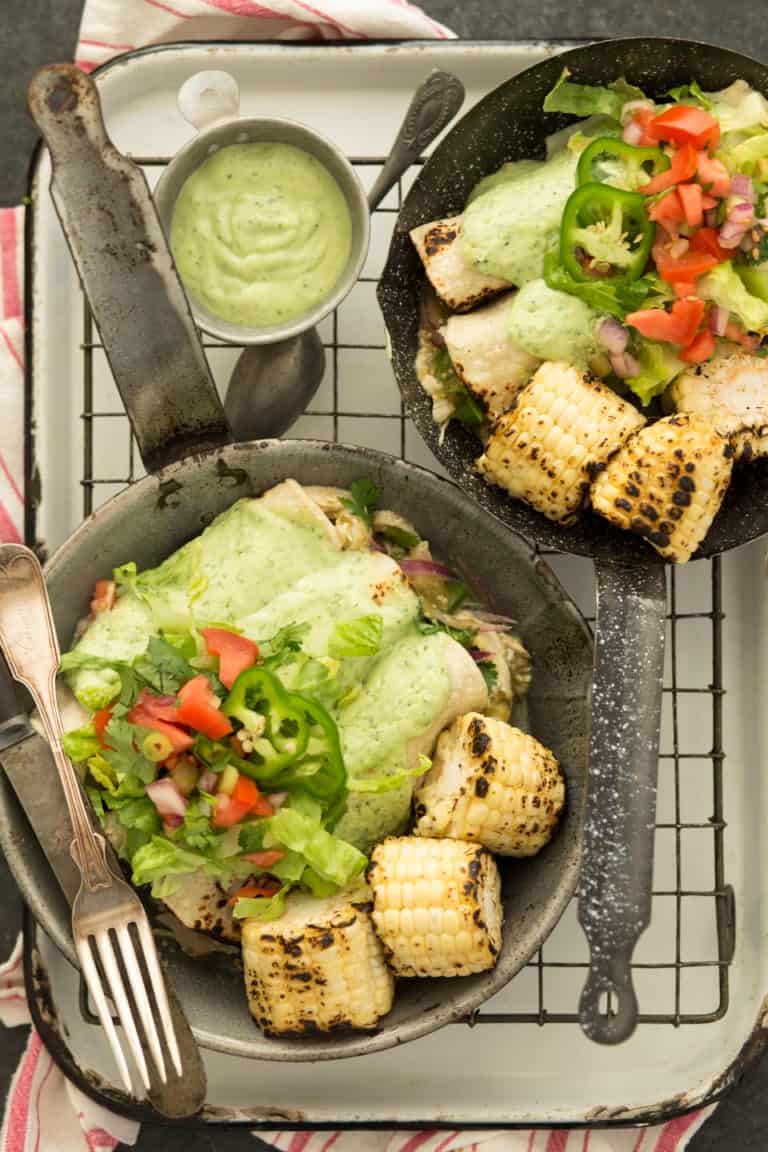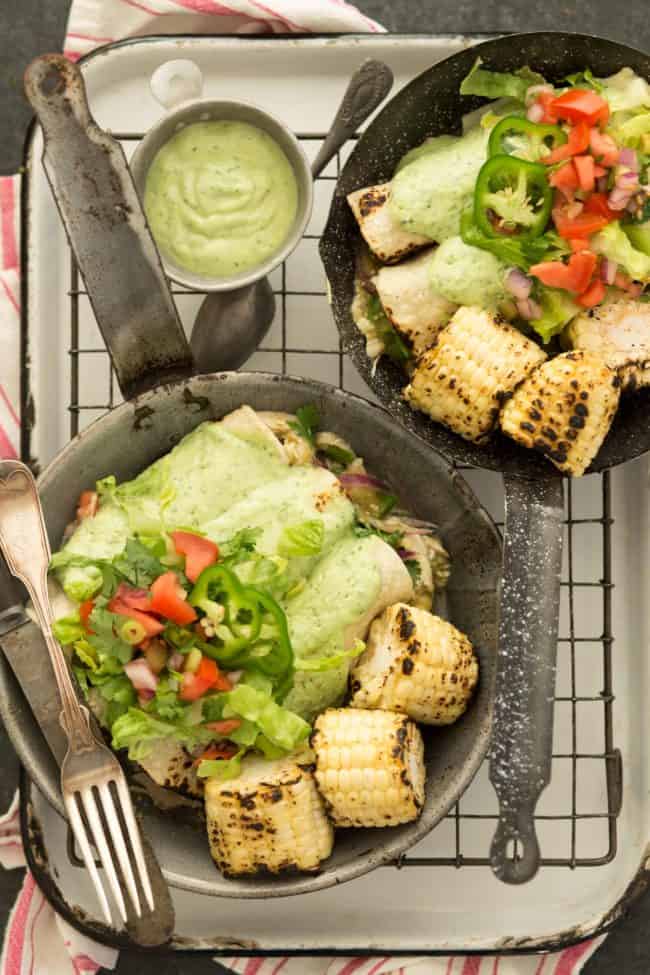 I like a good Chicken Enchilada loaded with cheese and dripping in red sauce just like the next person, but sometimes I want something a little less weighty and a lot more healthy. That's where these easy chicken enchiladas with green sauce come in!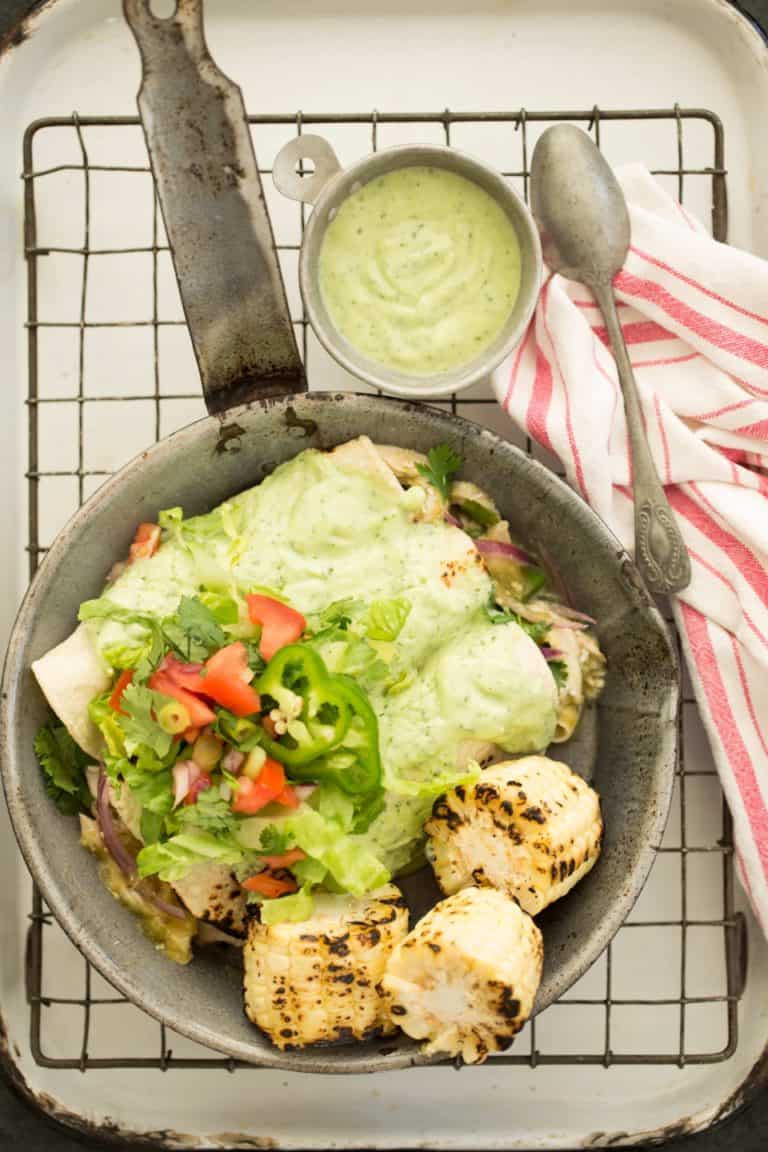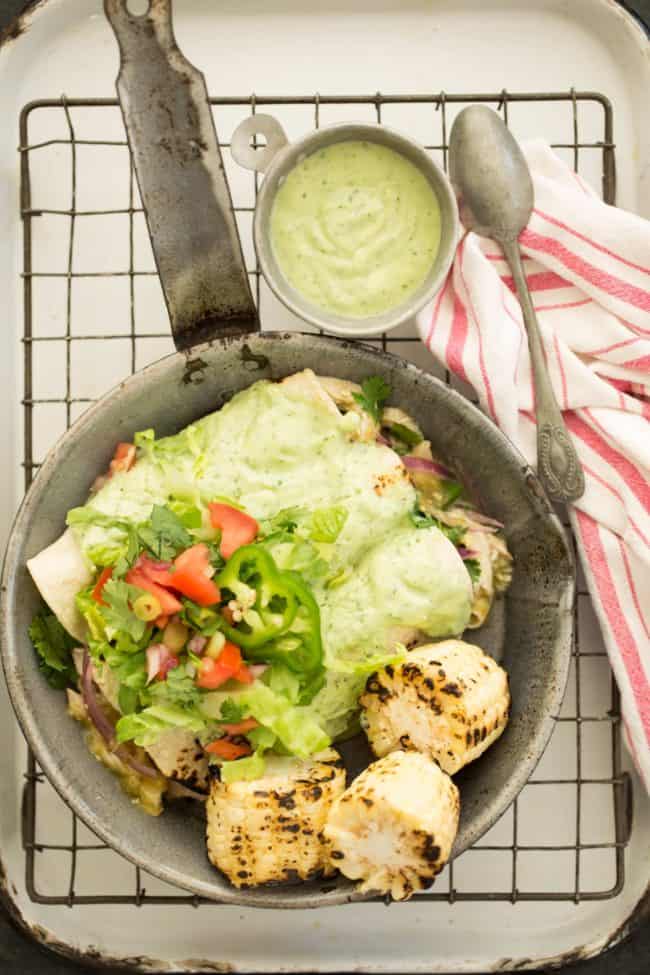 HOW TO MAKE CHICKEN ENCHILADAS [What you'll need]
VARIATIONS
MEXICAN SIDE DISH RECIPES
MEXICAN DINNER RECIPES
Yield: 4 servings
Easy Chicken Enchiladas Recipe
Ingredients
1 rotisserie chicken, shredded meat (bones and skin discarded)
1 cup tomatillo sauce (store bought is fine)
1/4 red onion, sliced thinly
8 small taco size corn tortillas
1 large avocado
1 cup buttermilk
1 cup fresh cilantro leaves
1 clove garlic, smashed and minced
1 green onion, chopped (white and light green parts)
1 lime, juiced
salt and freshly ground black pepper to taste
Instructions
Heat the salsa in a medium sauce pan.
Add the shredded chicken and red onion slices to the salsa and heat through for 3-5 minutes. Remove from heat and set aside.
Add the avocado, buttermilk, cilantro, garlic, green onion and lime juice to a blender and blend until creamy. Add a teaspoon or two of water if the mixture is too thick.
Warm the corn tortillas in a pan over medium high heat until they're heated through and soft.
Spoon 1/4 cup of chicken mixture into each tortilla and top with some cilantro leaves. Roll the tortillas and place on a serving plate. Repeat with the remaining chicken mixture and corn tortillas.
Pour 1/4-1/3 cup of avocado mixture over each enchilada and garnish with chopped Romaine lettuce and pico de gallo.