Gluten Free Oatmeal Cookies
This post may contain affiliate links.
These heart healthy cookies are made with oatmeal, bananas, applesauce, walnuts, sunflower seeds and dried cranberries.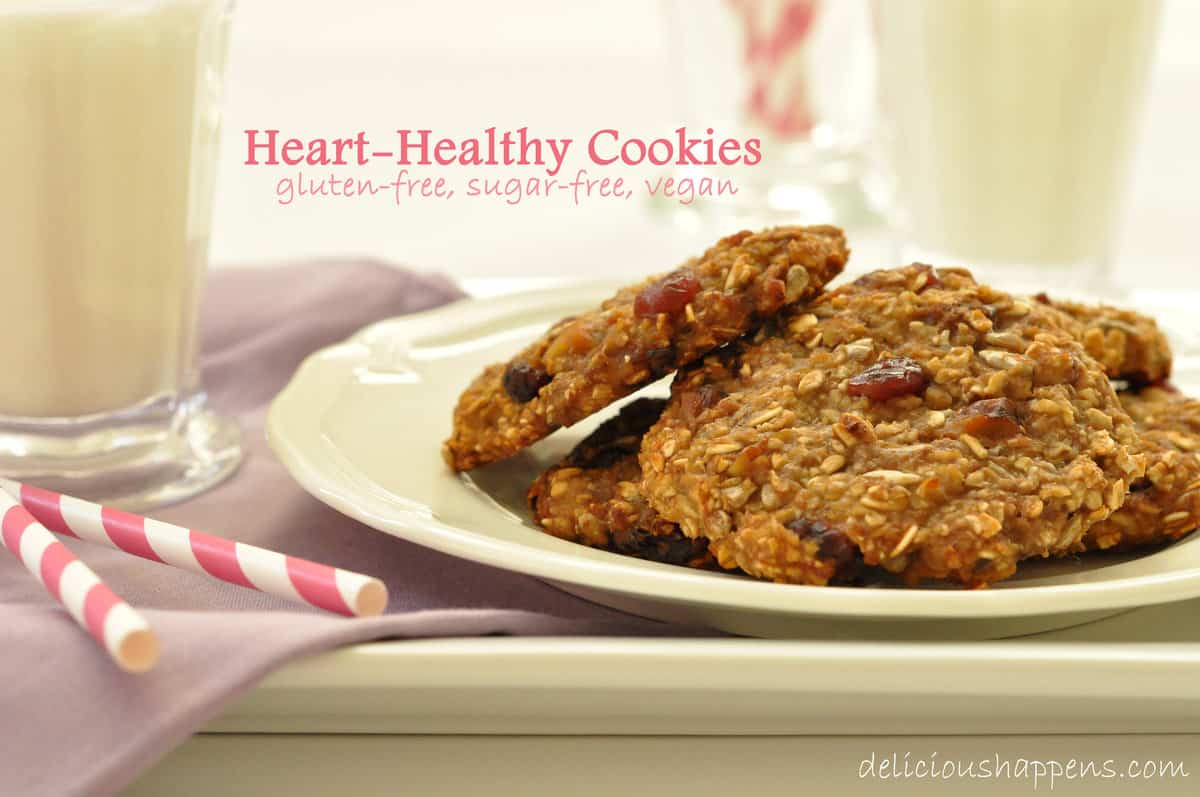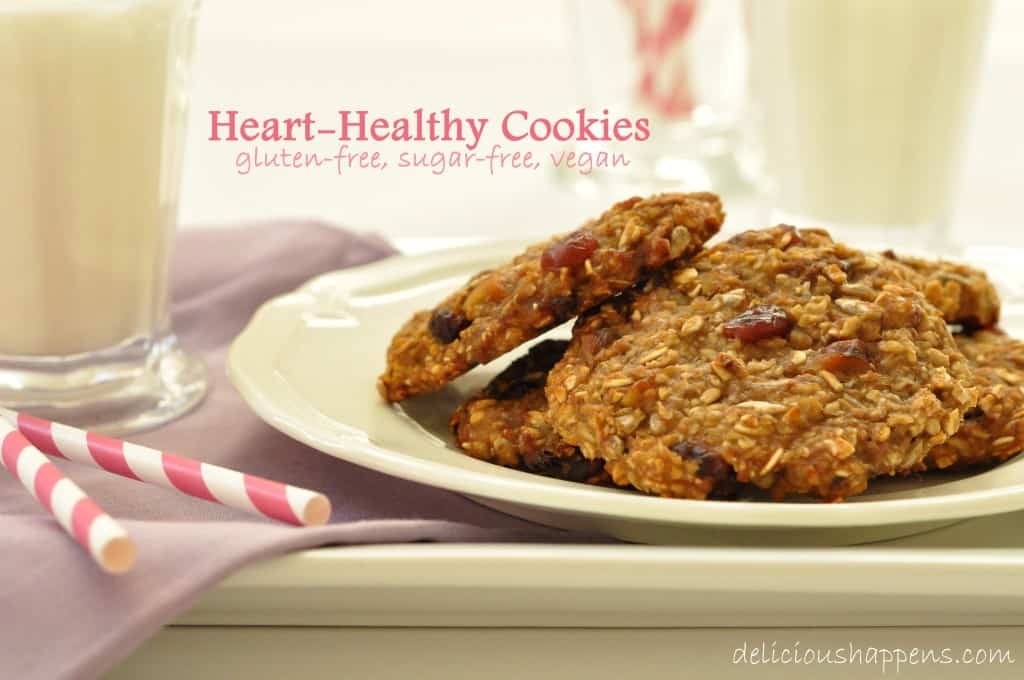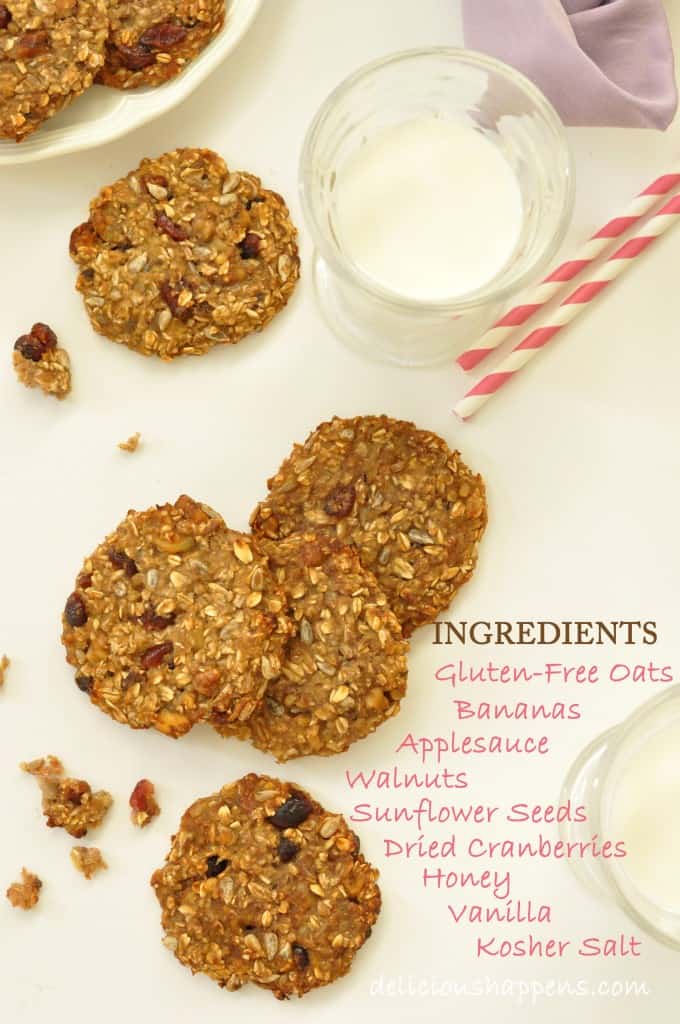 These Gluten Free Oatmeal Cookies are best hot right from the oven.
But what cookie isn't?!
I hope you enjoy these heart healthy Gluten Free Oatmeal Cookies.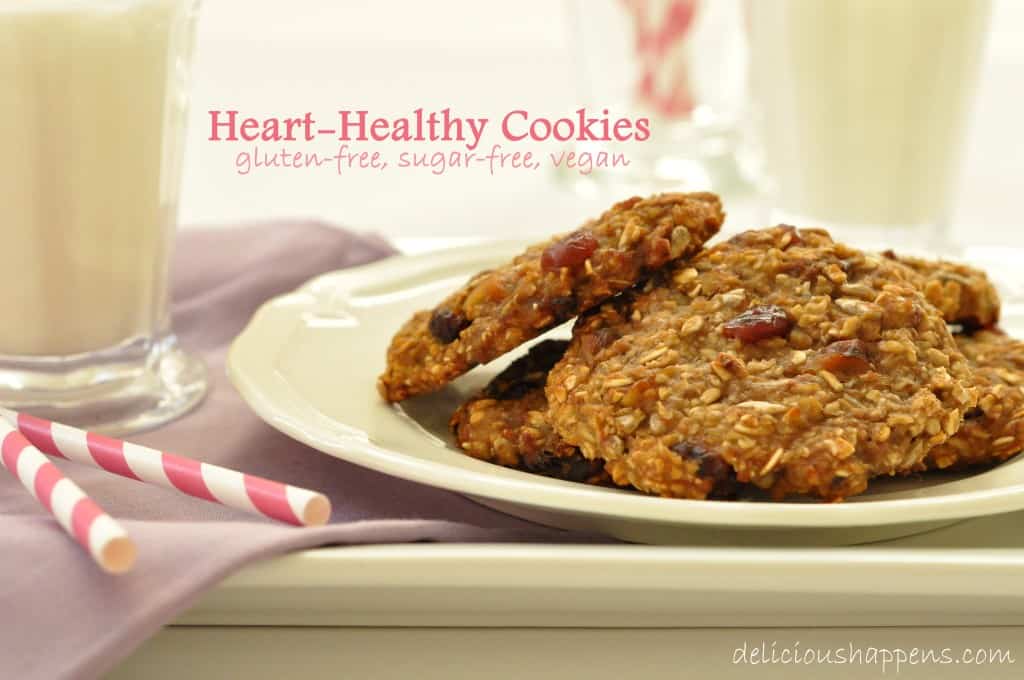 Yield: 12 - 18 cookies
Gluten Free Oatmeal Cookies
Ingredients
1-1/2 cups gluten-free oats
2 ripe organic bananas, mashed
1 cup unsweetened organic applesauce
1 tablespoon clover honey
1-1/2 teaspoons pure vanilla extract
1/2 cup dried cranberries (or raisins)
1/2 cup raw sunflower seeds
1 cup walnuts
1/2 teaspoon kosher salt
Instructions
Preheat the oven to 350 degrees.
Line a cookie sheet with a silpat or parchment paper and set aside.
In a large bowl, mash the bananas well.
Add the applesauce, honey, vanilla, cranberries, sunflower seeds, walnuts, kosher salt and oats. Blend well and set aside for about 45 minutes to an hour to soften the oats.
Scoop about two tablespoons of batter and roll the dough into balls, then flatten and place on the prepared cookie sheet. Space the cookies about an inch apart.
Bake for 30 minutes or until the cookies are lightly browned.
Remove from oven and cool on wire rack.