Gluten Free Chocolate Chip Cookies
This post may contain affiliate links.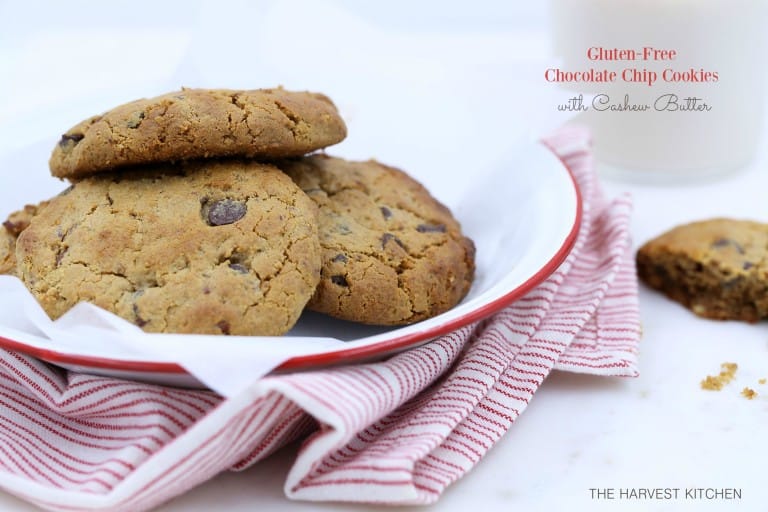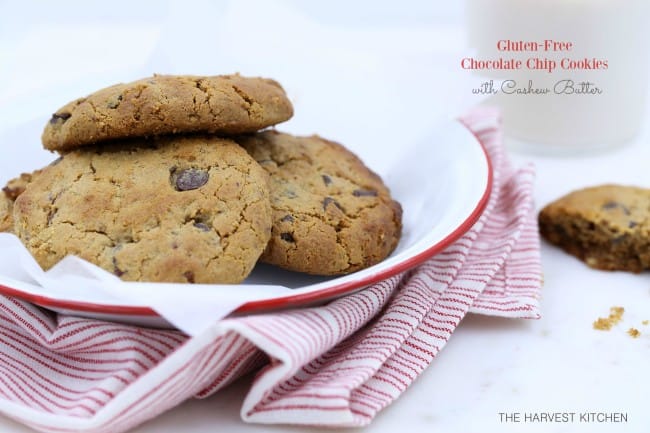 These Gluten Free Chocolate Chip Cookies are made with cashew butter, sweetened with dates, they taste decadently buttery and they practically melt in your mouth. You're going to love them!! I mowed through 3 cookies when they came right out of the oven! Bliss. Pure bliss!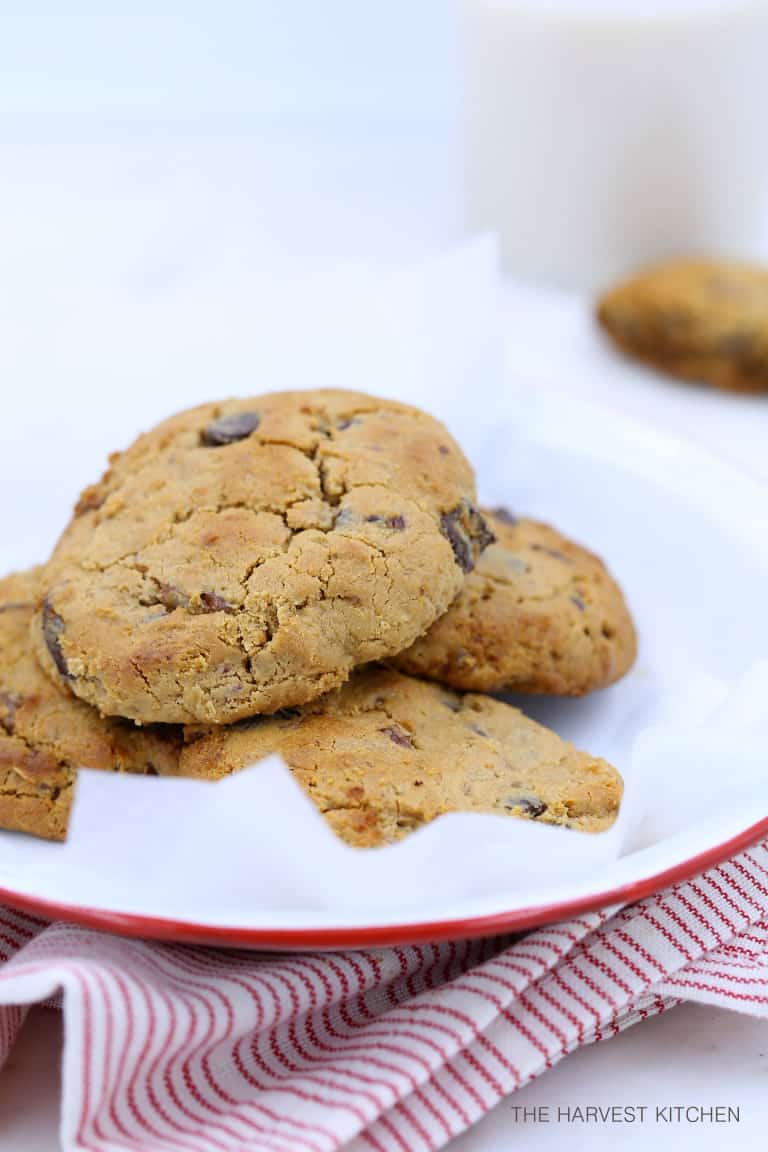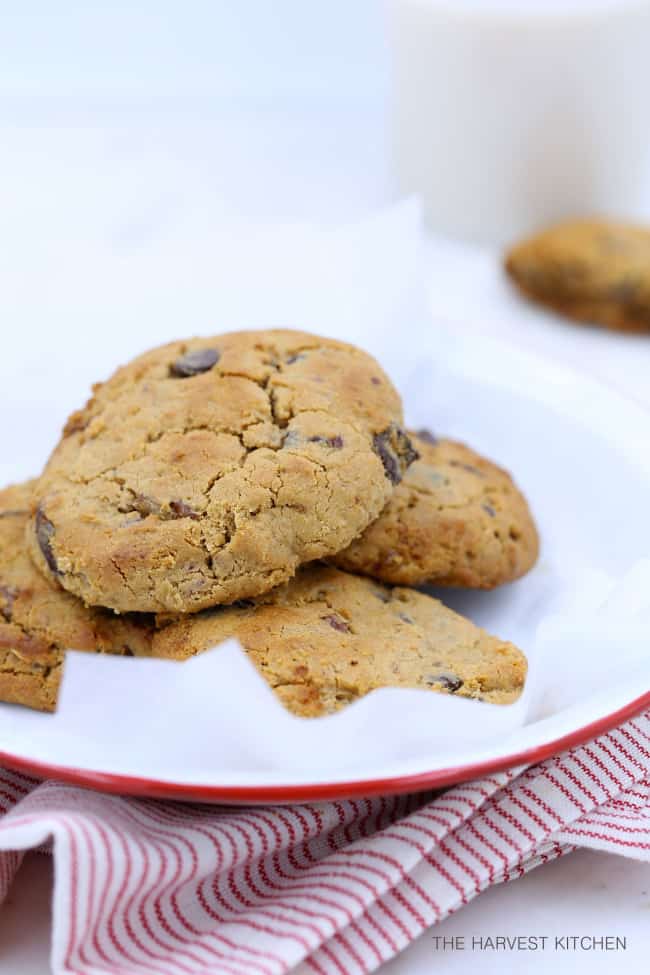 Sorry the pictures aren't great….. I had zero lighting to work with over the weekend because it was so stormy here in Newport, so I went with some artificial lighting. Which I don't like to do …. at all. I just don't have the hang of it….yet. So even though the photos don't do these cookies justice…trust me ….they're crazy good and super nutritious!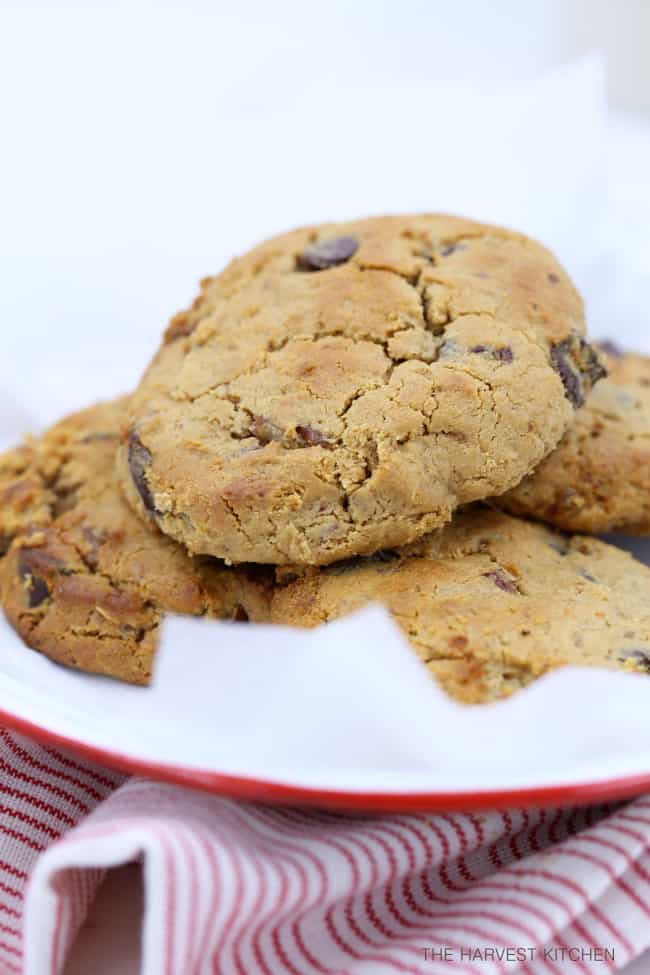 Cashews are a good source of magnesium which can help lower blood pressure. Magnesium is also good for promoting healthy bones, teeth, gums, and nerves. Low-levels of magnesium may lead to higher blood pressure, muscle tension, migraine headaches, and fatigue. Cashews are naturally cholesterol-free and they contain heart-healthy fats, fiber and protein. Cashews are also rich in the amino acid arginine, which helps to protect the inner lining of artery walls.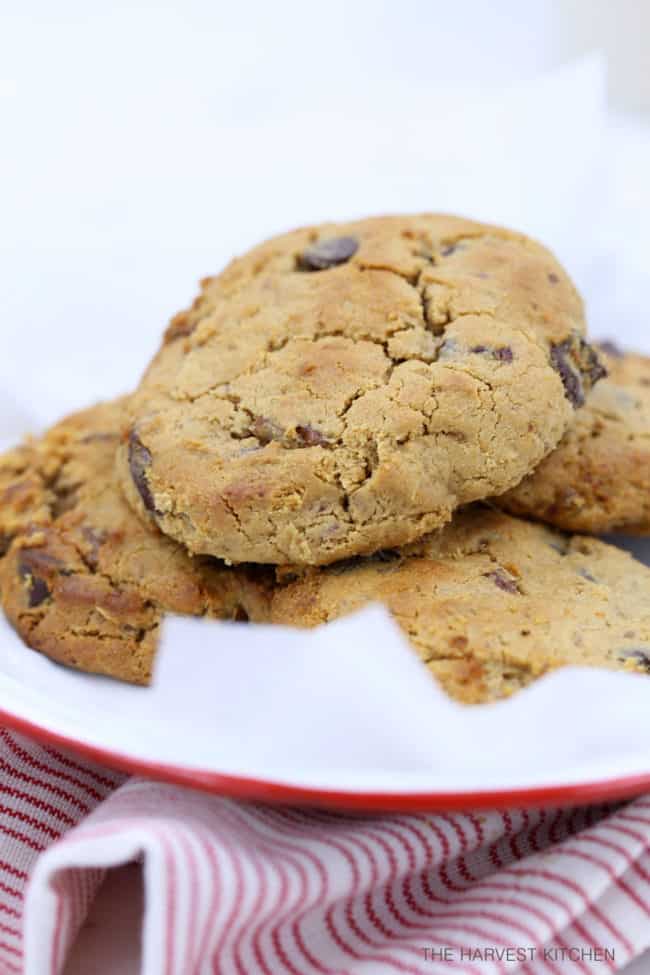 Yield: 1 dozen cookies
Gluten Free Chocolate Chip Cookies
Ingredients
1 cup unsalted, unsweetened raw cashew butter
6 large dates, pitted
1 large free-range brown egg
1/2 teaspoon baking soda
1 teaspoon pure vanilla extract
1/2 teaspoon sea salt
3/4 cup dark chocolate chips
1/4 cup pecans, chopped
Instructions
Preheat oven to 350 degrees
Place the egg and dates in a food processor and process until a paste is made. Add the mixture to a bowl.
Add the cashew butter to the egg mixture. Stir in the baking baking soda, vanilla extract and sea salt.
Fold in the chocolate chips and pecans.
Using a 1-1/2 inch cookie scoop to scoop out balls of dough.
Space them 2 inches apart on a parchment lined baking sheet.
Gently flatten and form the balls of dough just slightly using your fingers.
Bake for about 10 to 12 minutes.
Cool the cookies for a few minutes on the pan, then transfer to a rack.