Daily Detox Diet
This post may contain affiliate links.
Incorporating a Daily Detox Diet into your life will improve the overall health of your immune and digestive systems. It will also stimulate the natural detox activities of your liver and kidneys which are the main sources of detoxification.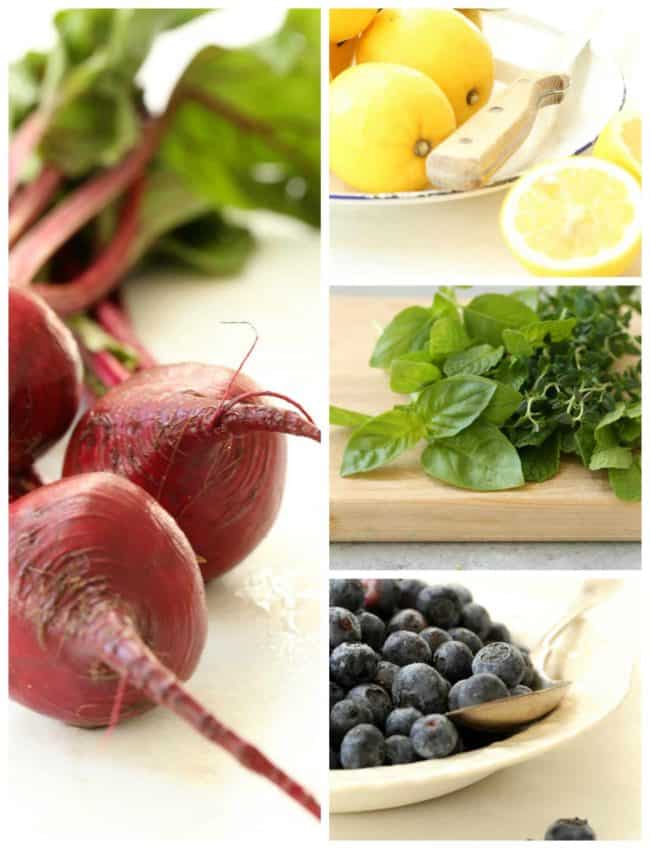 Detox diets and detox cleanses are more popular than ever these days. But you don't have to do a crash diet with strict tortuous limitations. A detox diet plan should really be nothing more than a simple, balanced, whole-foods-based diet. Habits you can incorporate into your daily wellness program that will enhance your body's natural detoxification process, improve your overall health and promote weight loss. Staying hydrated, eating antioxidant-rich foods and high-fiber foods, cutting back on salt and sugar, staying active and getting plenty of rest…these are habits that put you/keep you on a path to a healthy lifestyle that you can 'maintain for years to come.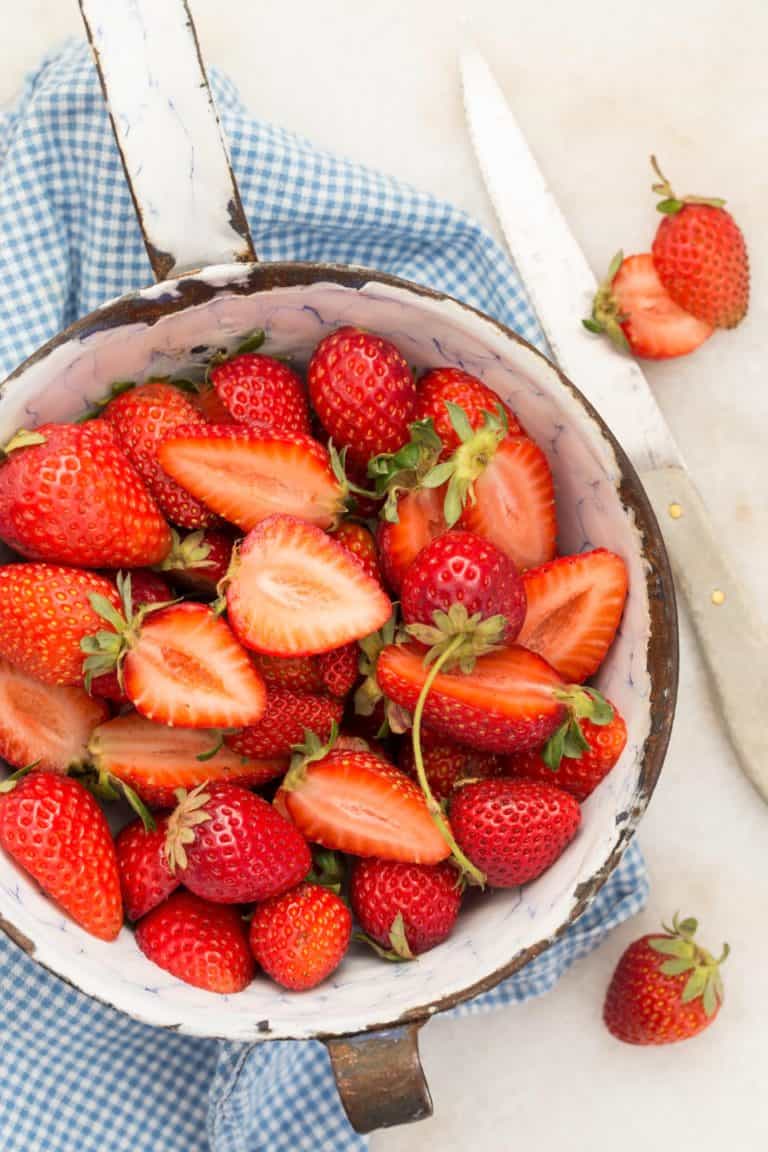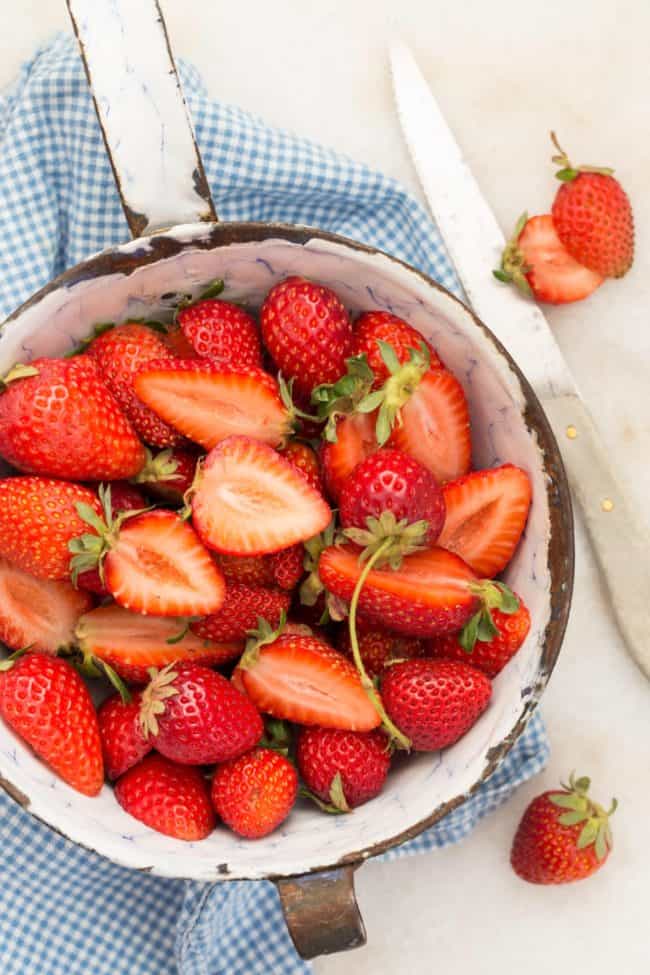 A detox diet plan attempts to eliminate toxins through our body's own natural detox systems (liver, kidney and sweat), improve circulation and promote overall health with vital nutrients. This isn't a "fad diet" which are never really a good long-term solution. The key for lasting results is to eat a healthy diet rich with fruits and vegetables and whole grains, and drink plenty of water.
Detox Dieting Tips
Hydrate
Water keeps each system in our body functioning properly. Staying hydrated is the best way to flush out toxins and detox your body. (1)
Water helps to
carry nutrients and oxygen to our cells
flush bacteria from the bladder
promote digestion
normalize blood pressure
stabilize the heartbeat
cushion joints
protect organs and tissues
Start your day off by drinking a glass of water mixed with fresh squeezed lemon juice to stimulate the liver's natural detox process.
Drink Green Tea
Green tea consumption may reduce the risk of may chronic diseases and it has been linked to the prevention of many types of cancer. These beneficial effects have been attributed to the high amounts of polyphenols (potent antioxidants) found in green tea. Green tea may also lower blood pressure, reducing the risk of stroke and coronary heart disease. The consumption of green tea may also help with weight loss. (2)
Eat More Fruits & Vegetables
The Dietary Guidelines for Americans 2010 recommend that you fill one-half of your plate with fruits and vegetables. Fruits and vegetables supply dietary fiber, and fiber intake is linked to lower incidence of cardiovascular disease and obesity. Fruits and vegetables are also rich with vitamins, minerals, antioxidants and anti-inflammatory agents. (3)
Add More Fiber
Dietary fiber found mainly in fruits, vegetables, whole grains and legumes helps to maintain a healthy weight and lower your risk of diabetes, heart disease and some types of cancer. There are two types of fiber – soluble (which dissolves in water) or insoluble (doesn't dissolve in water).
Soluble fiber. This type of fiber is found in oats, peas, beans, apples, citrus, carrots and barley. It may help lower LDL cholesterol (the bad kind) as well as lower blood glucose levels.
Insoluble fiber. This type of fiber is found in whole-wheat flour, wheat bran, nuts, beans, cauliflower, green beans and potatoes. It may help with the processing of material through your digestive system. (4)
High Fiber Foods
Chickpeas
Kidney beans
Lentils
Apples
Broccoli
Quinoa
Oats
Sweet Potatoes
Eat Organic
The U.S. Department of Agriculture (USDA) has established an organic certification program that requires all organic foods to meet strict government standards. These standards regulate how such foods are grown, handled and processed. So check the label. Organically grown produce has lower detectable levels of pesticide residue and certain toxic metal due to be related to the ban on synthetic fertilizers in organic farming. (5)
Eating a mostly raw organic, plant-based diet full of vegetable protein, fiber, antioxidants and anti-inflammatory properties is a good way to give your body a fighting chance for whatever….or whoever … life throws your way. Go organic. By eating organic, you're being mindful not to add harmful pesticides and toxins into your body.
Reduce Sugar Consumption
The top sources of sugar consumption are soft drinks, fruit drinks, flavored yogurts, cereals, cookies, cakes, candy, and most processed foods. Sugars are also present in some canned soups, bread, cured meats, and ketchup. Increased sugar intake is linked to high blood pressure, inflammation, weight gain, diabetes and fatty liver disease. And these conditions are all linked an increased risk for heart attack and stroke. (6)
Cut Back On Salt
Sodium is essential for fluid balance and cellular homeostasis. But increased sodium intake has been associated with cardiovascular diseases. There is studies a direct relation between increased sodium consumption and risk of cardiovascular disease and stroke. There is also evidence suggests that high sodium is associated with reduced kidney function. (7)
Manage Stress
Many disorders originate from stress, especially if the stress is severe and prolonged. Stress can produce adrenaline and hydrocortisone in our bodies which disrupt the functioning of our immune and circulatory systems, which may prevent our bodies from eliminating toxins effectively. Stress, whether acute or chronic, has a detrimental effect on the function of the cardiovascular system. Severe stress suppresses the immune system which can lead to malignancy. The effects of stress on the digestive system leads to GI tract movement disorders, poor blood flow to the GI tract and increased intestinal bacteria in the GI tract. (8)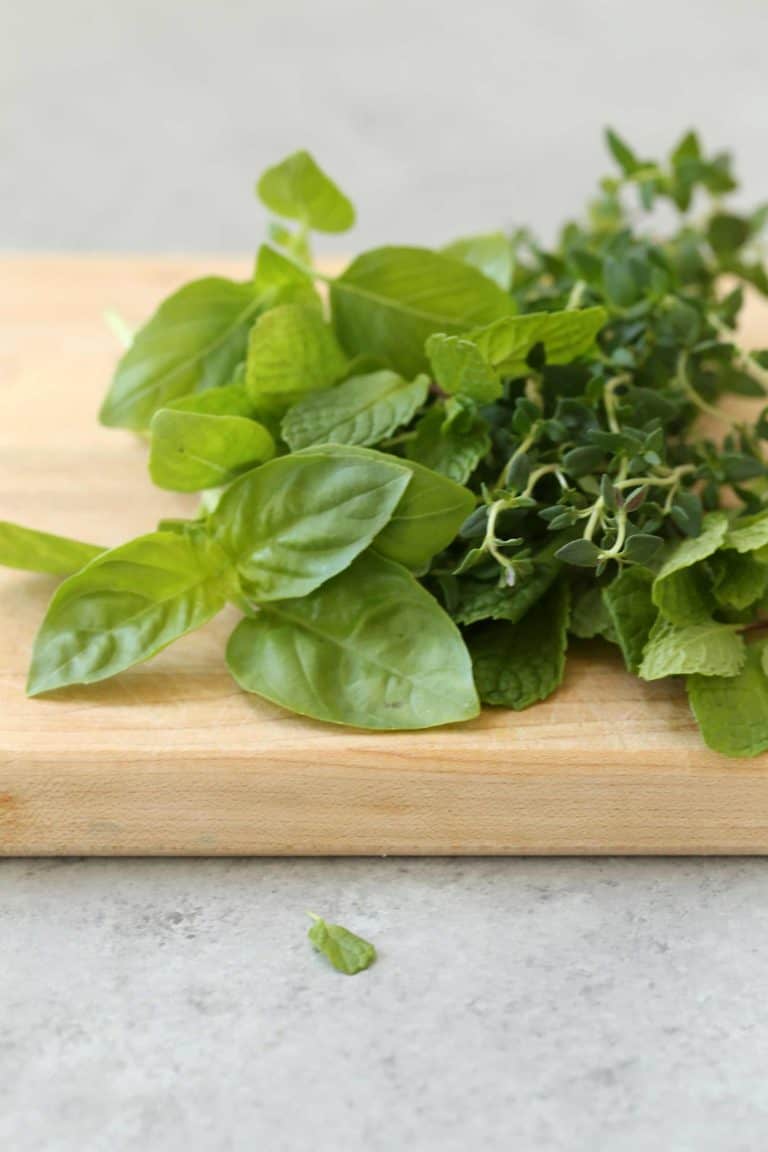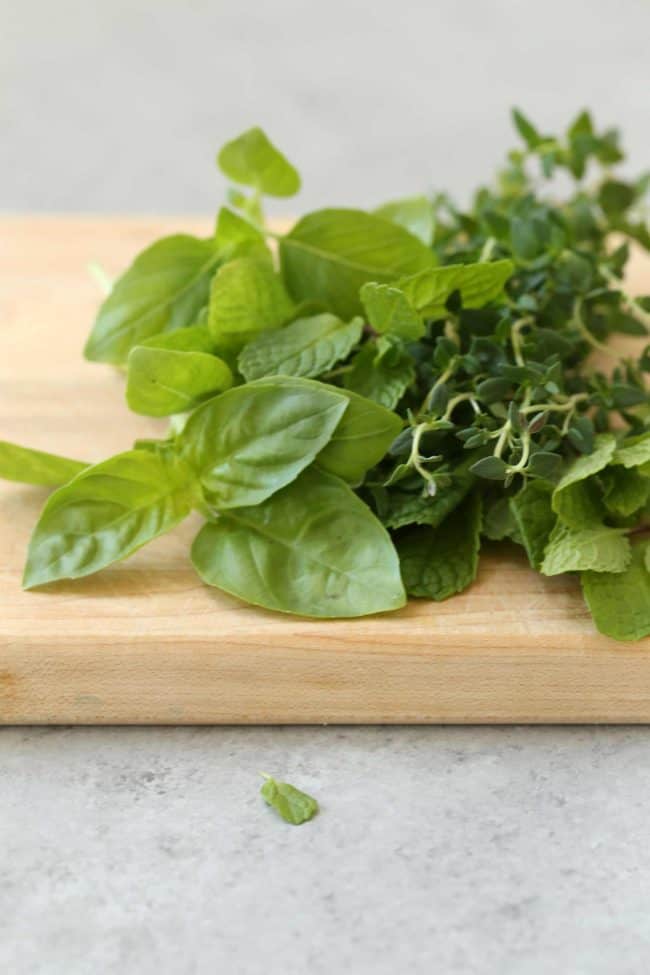 Detox Benefits
There are many benefits to following a detox diet which can't be denied. Here are some ways a detox diet can benefit you.
More Energy
Stronger Immune System
Reduced Inflammation
Better Digestion
Weight Management
Healthier Skin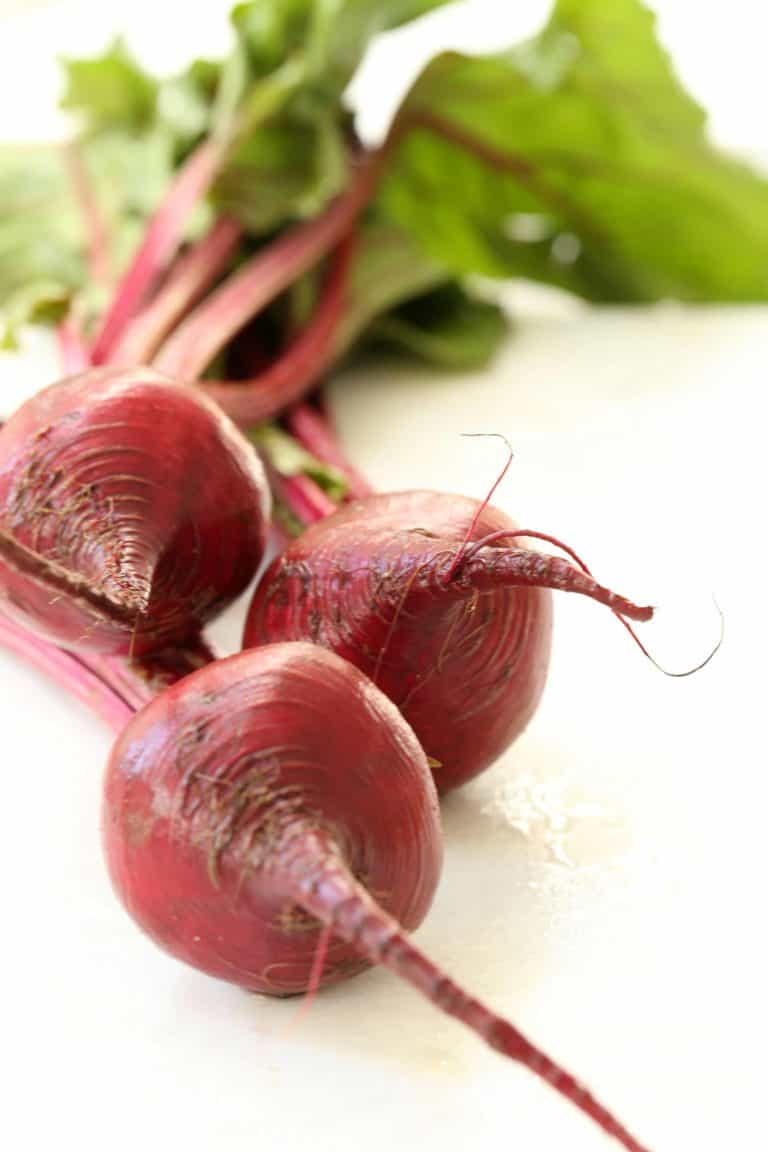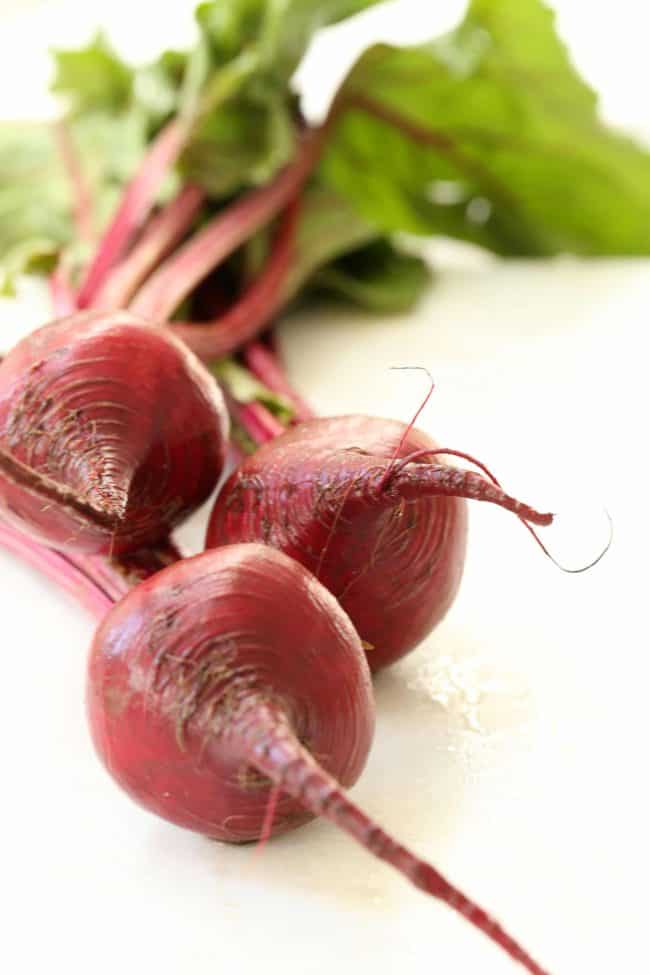 Detox Drinks
What is a detox drink? A detox drink is a healthy beverage made with fruit, vegetables and herbs mixed with water to help stimulate the body's natural detoxifying process to flush toxins and waste from our system, to nourish the body, promote weight loss and enhance energy and mental focus.
Making detox drinks at home is a healthy habit to form. Detox drinks are also known as detox cleanse drink and cleansing drinks.
For more detox drink recipes, check out my healthy drink recipes.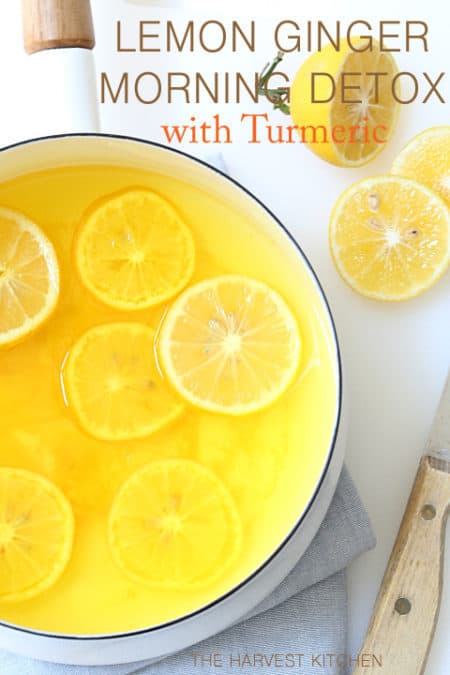 This Lemon Ginger Morning Detox Drink is rich with vitamin c, antioxidants and anti-inflammatory and detoxifying benefits that help gently cleanse and alkalize the body.
Lemons, as well as other citrus fruits, contain flavanone compounds which support and enhance the body's defenses against oxidative stress and helps in the prevention of cardiovascular diseases, atherosclerosis, and cancer. (9)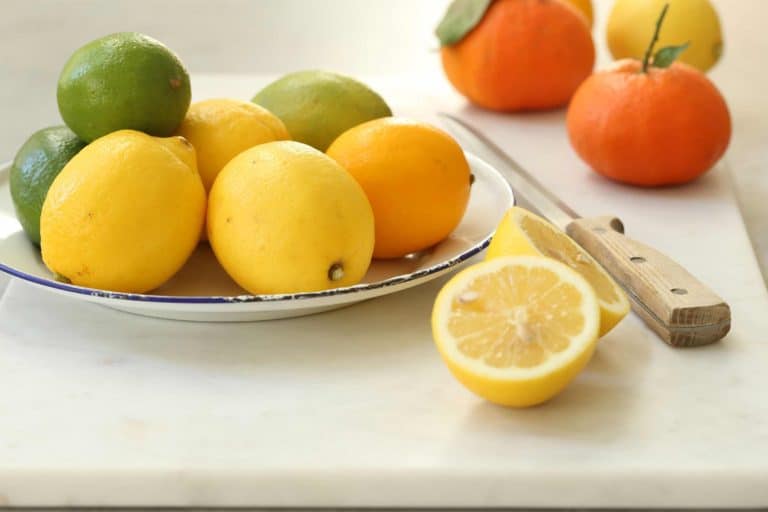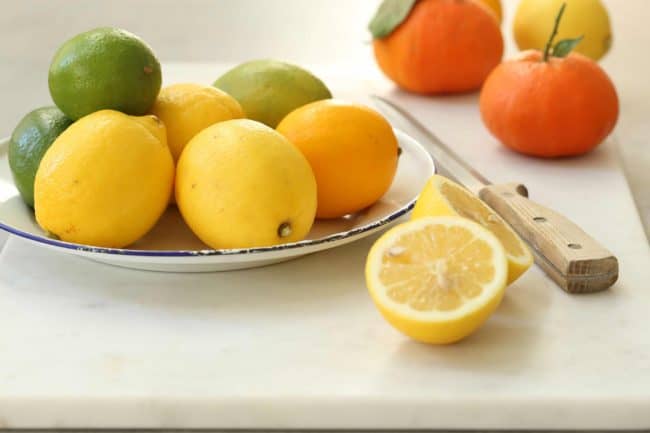 Benefits of Lemon
Boosts immune system
Rich with vitamin C and flavonoids
Rich with potassium
Balance body pH
Aids digestion
Natural diuretic
Filters toxins from body
Detox Water
With detox water (also referred to as fruit infused water and flavored water), vitamins and minerals are pulled from the fruits and vegetables into the water providing added nutritional benefits while hydrating.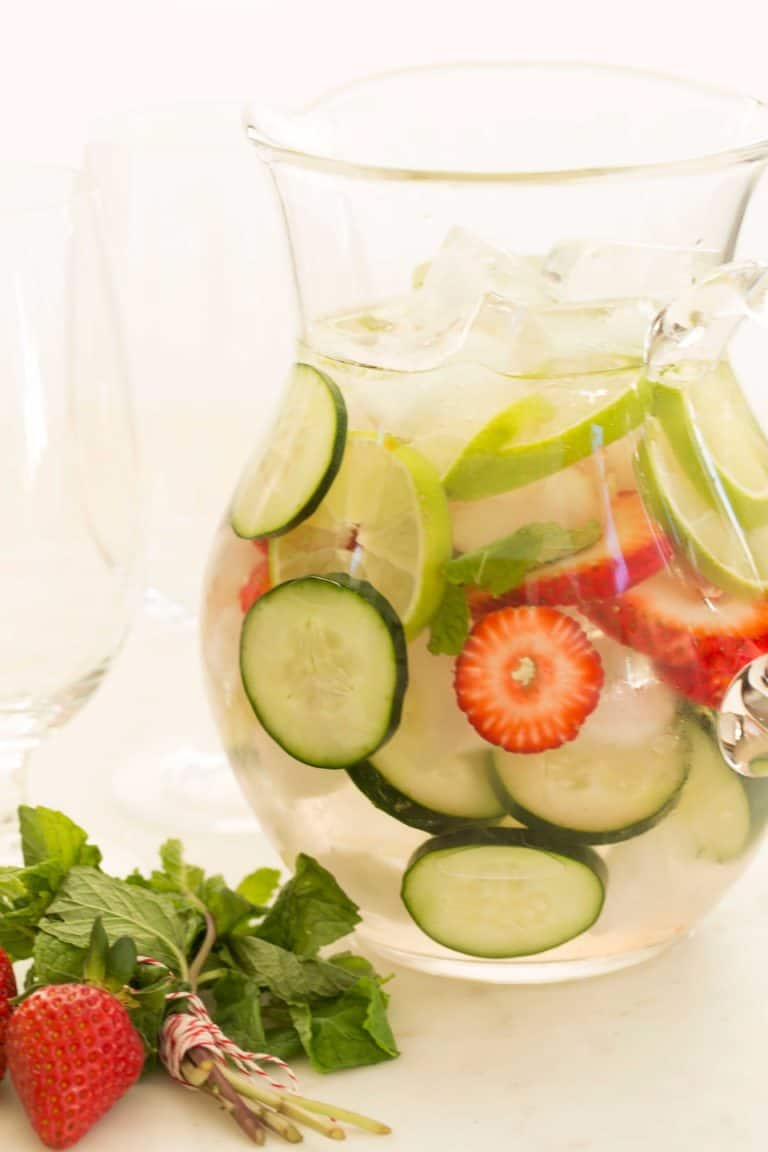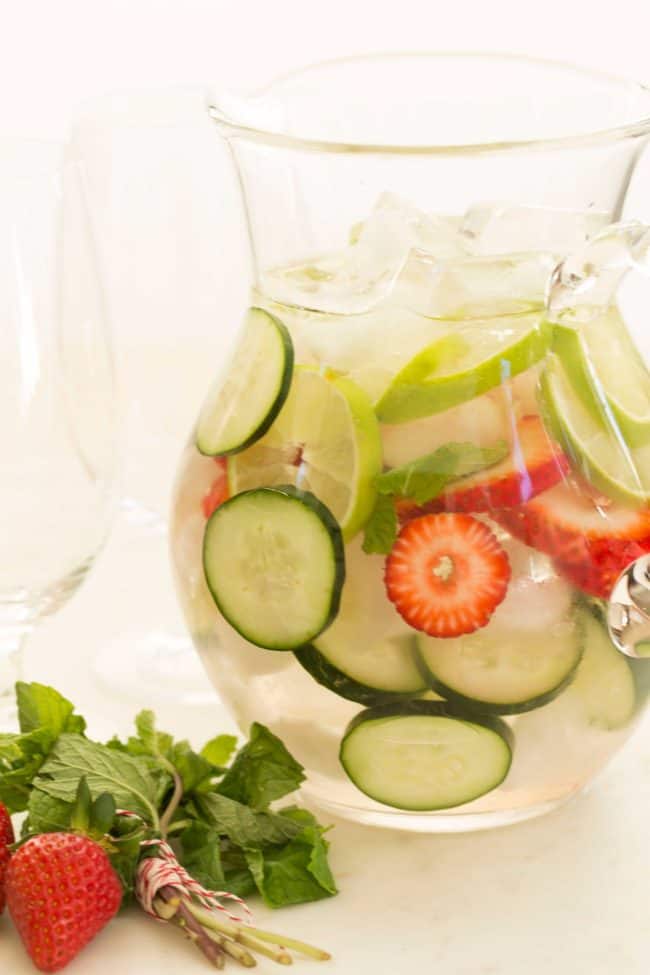 This Fruit Infused Water with cucumber, strawberries, lime and mint adds a light and refreshing flavor to your water while providing you with some nutritional perks.
Detox Water Ingredients
Lemon
Lime
Orange
Grapefruit
Watermelon
Strawberries
Cucumber
Mint
Cinnamon
Rosemary
Flavored Ice Cubes
You can easily create sort of an infused water with fruit flavored ice cubes. For those of you who know me – you know I love my ice cubes! Flavored, fruit infused ice cubes. I look at them like they're vitamins. I can plunk them in a glass of water or tea, or add them to my morning smoothies for extra flavor and a boost of nutritional benefits.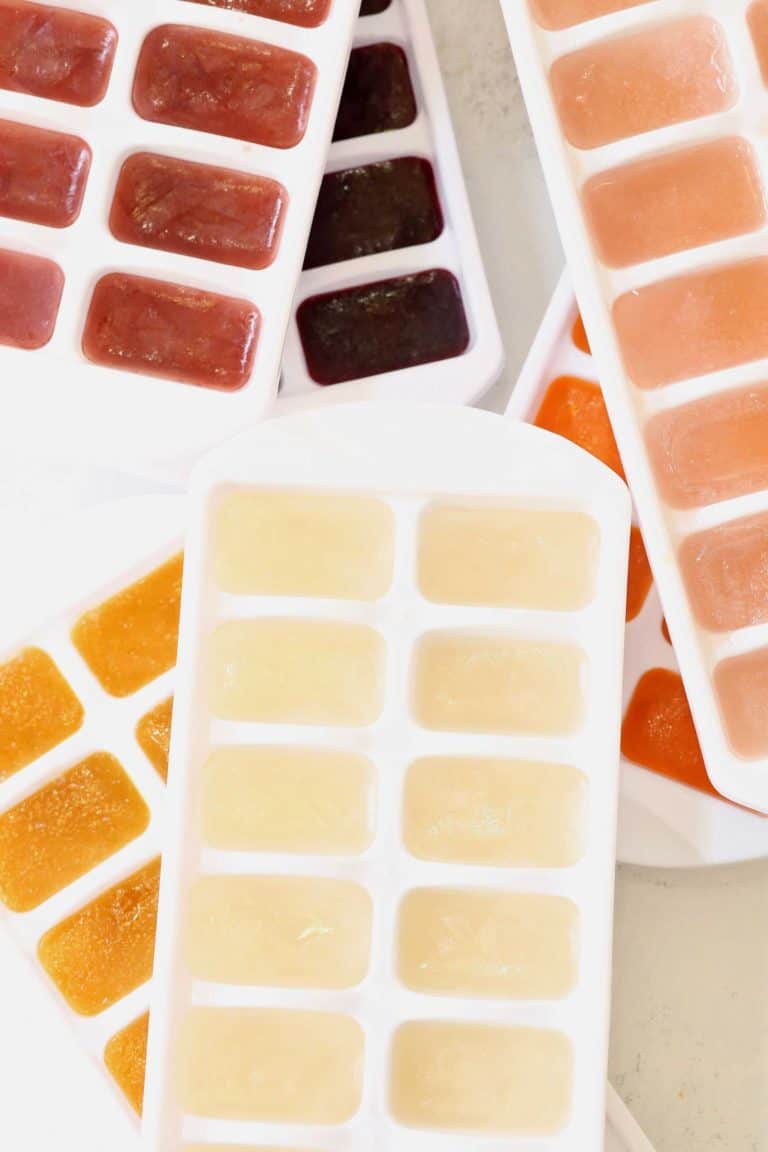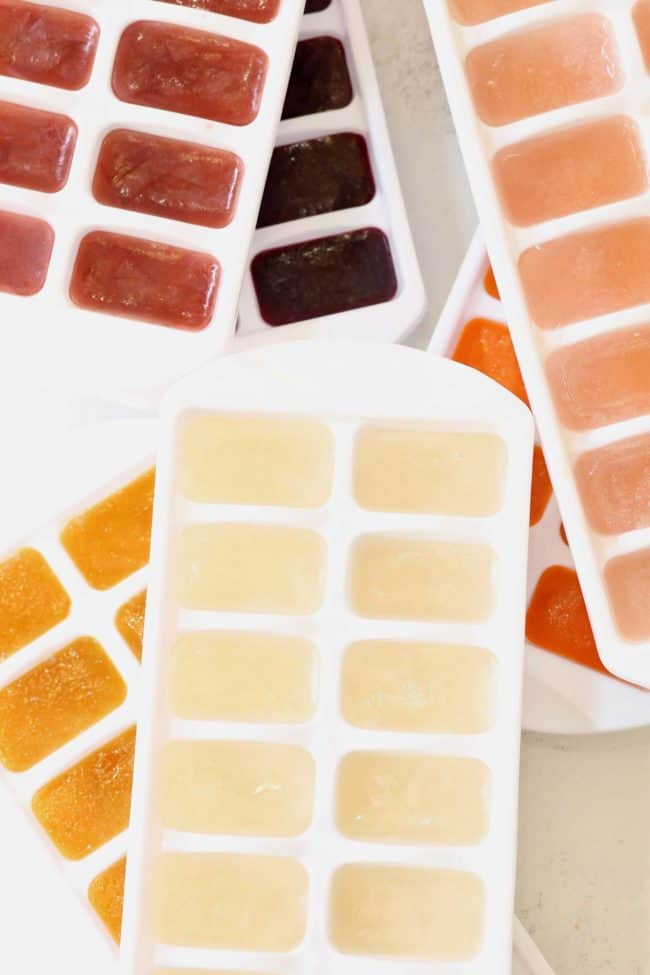 They store well in your home freezer and they're convenient to stash in the freezer at work to help you drink more water throughout the day and add a little nutrition a long the way. They make drinking plain ol water feel a lot more pampering.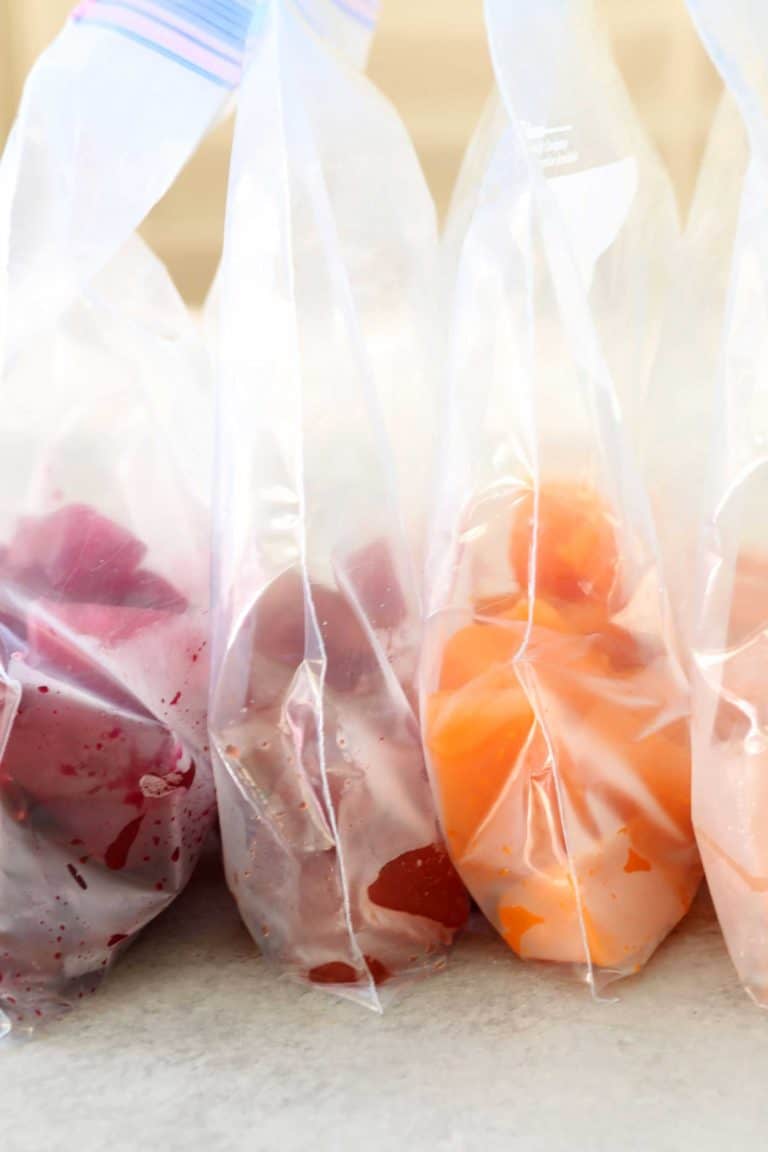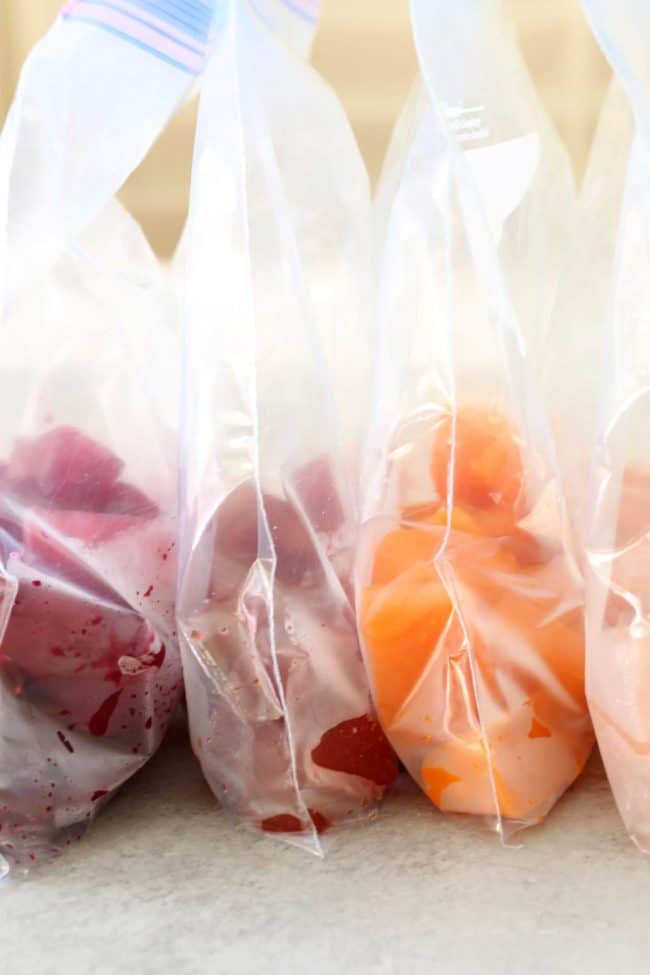 Detox Juice
Detox juice helps your body cleanse by getting rid of toxins. Drinking homemade fresh juice is one of the easiest ways to boost your immune system.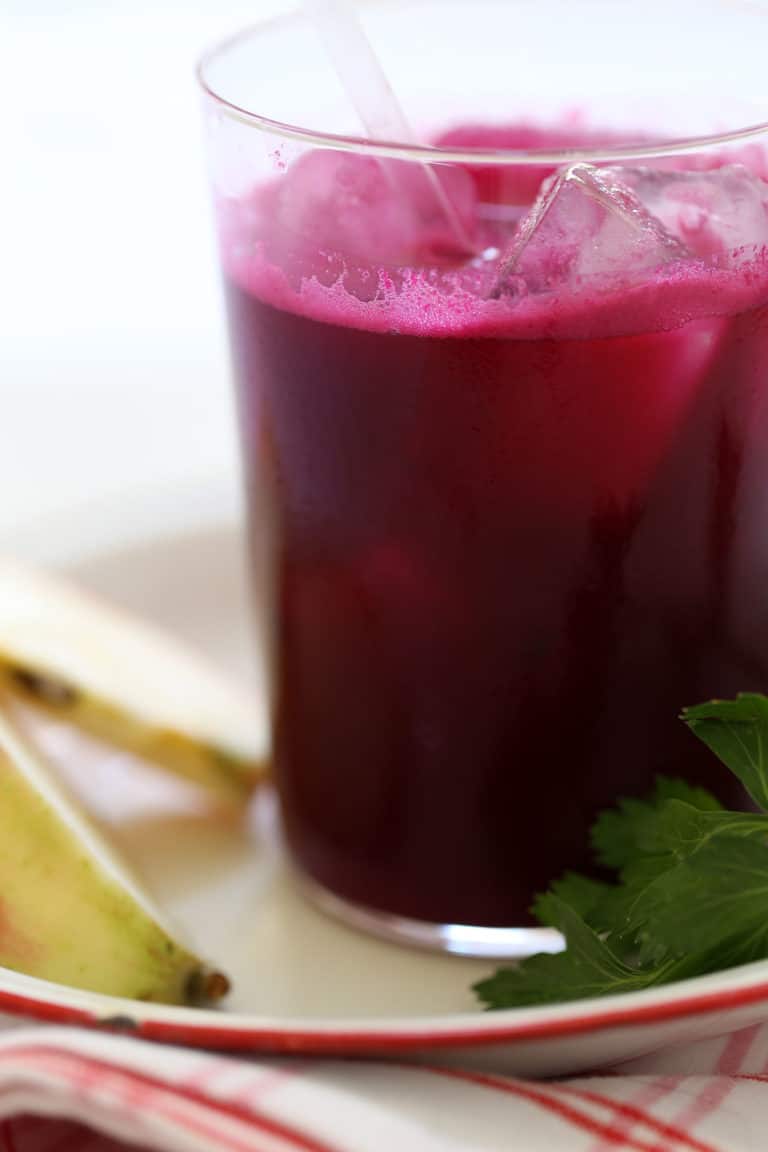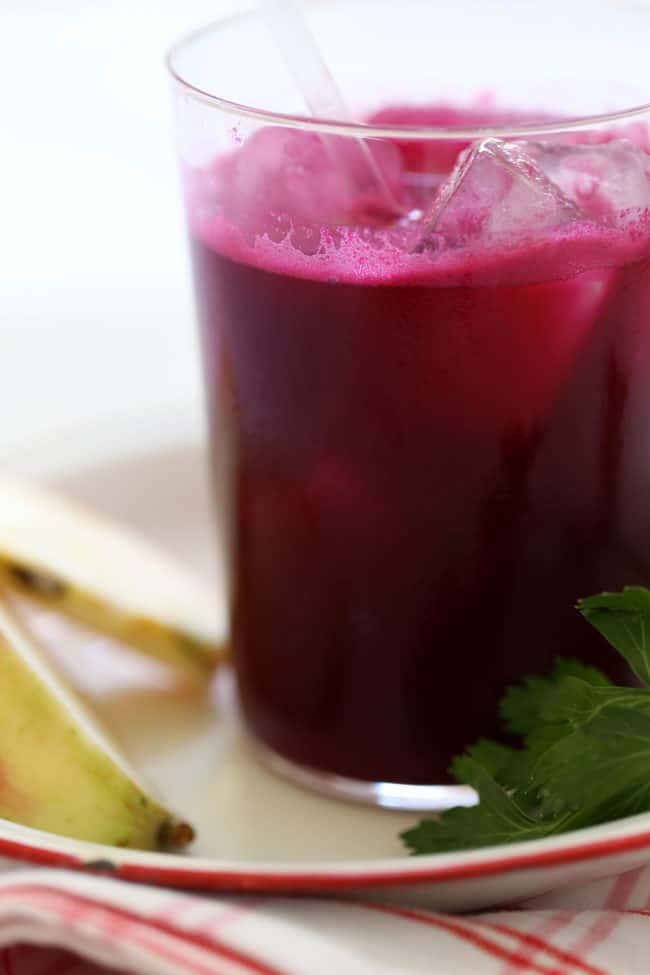 This Beet Ginger Detox Drink is a delicious and nutritious blend of juiced apples, lemon, parsley, ginger and beets.
Beetroot is rich in several compounds that may provide health benefits, particularly for disorders caused by chronic inflammation. (10)
Benefits of Beet Juice
Improves Blood Flow
Reduce Blood Pressure
Detoxifies The Liver
Helps with Iron Deficiency and Anemia
Good for Muscles (may increase muscle strength)
Treats Inflammation
Detox Tea
Ginger tea has been touted and an overall health-promoting elixir from aiding the digestive system to opening inflamed airways.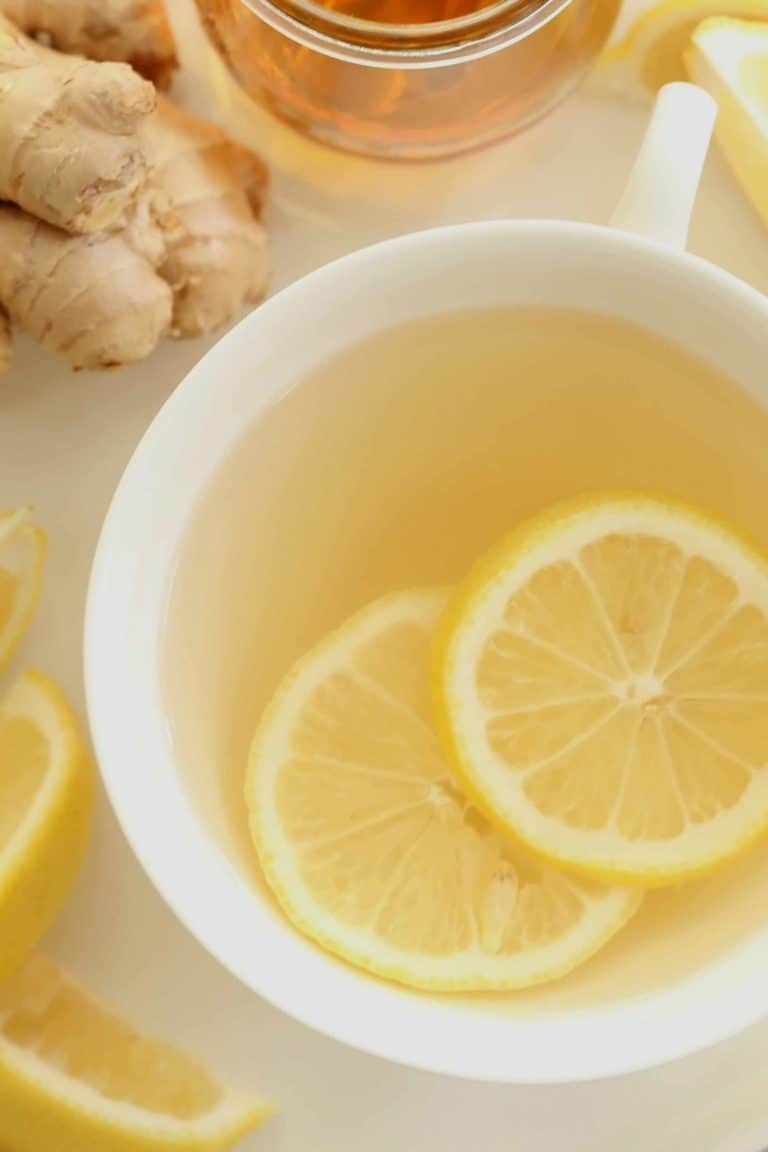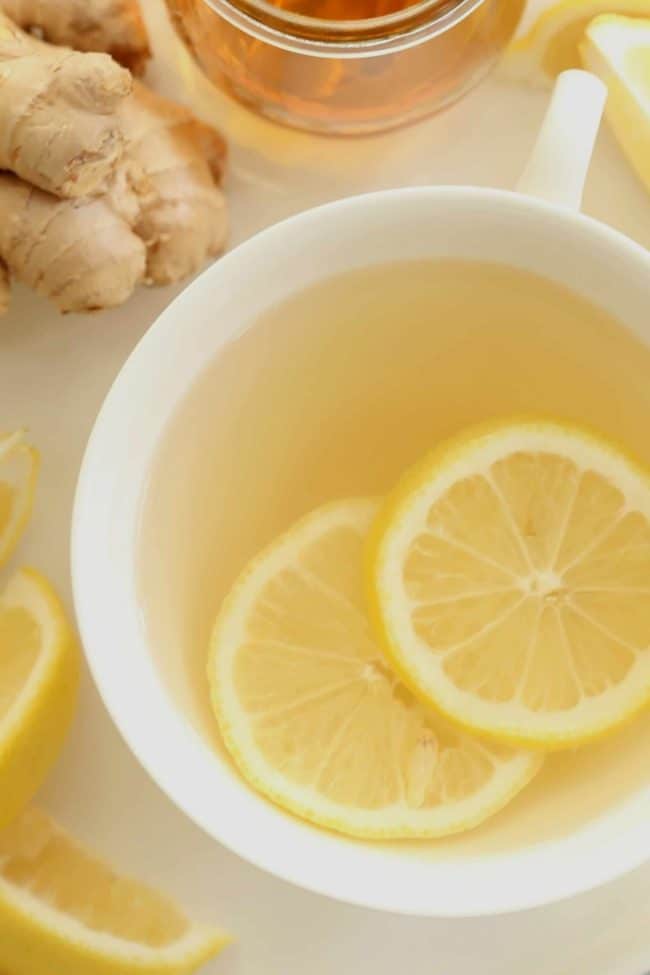 This Immune Boosting Ginger Tea provides anti-inflammatory, detoxifying and immune-boosting benefits. Ginger drinks are warming and soothing, especially during cold and flu season.
Ginger has potential for treating many ailments including arthritis, rheumatism, degenerative disorders, indigestion, atherosclerosis and hypertension, diabetes mellitus, and cancer. (11)
Benefits of Ginger
Anti-inflammatory, antioxidant and antibacterial
Relieves nausea
Aids with digestion
Stimulates body's natural detox process
Relieves congestion
Improves blood circulation
Detox Smoothies
Most detox smoothies are loaded with antioxidant-rich fruits and vegetables and water or nut milk.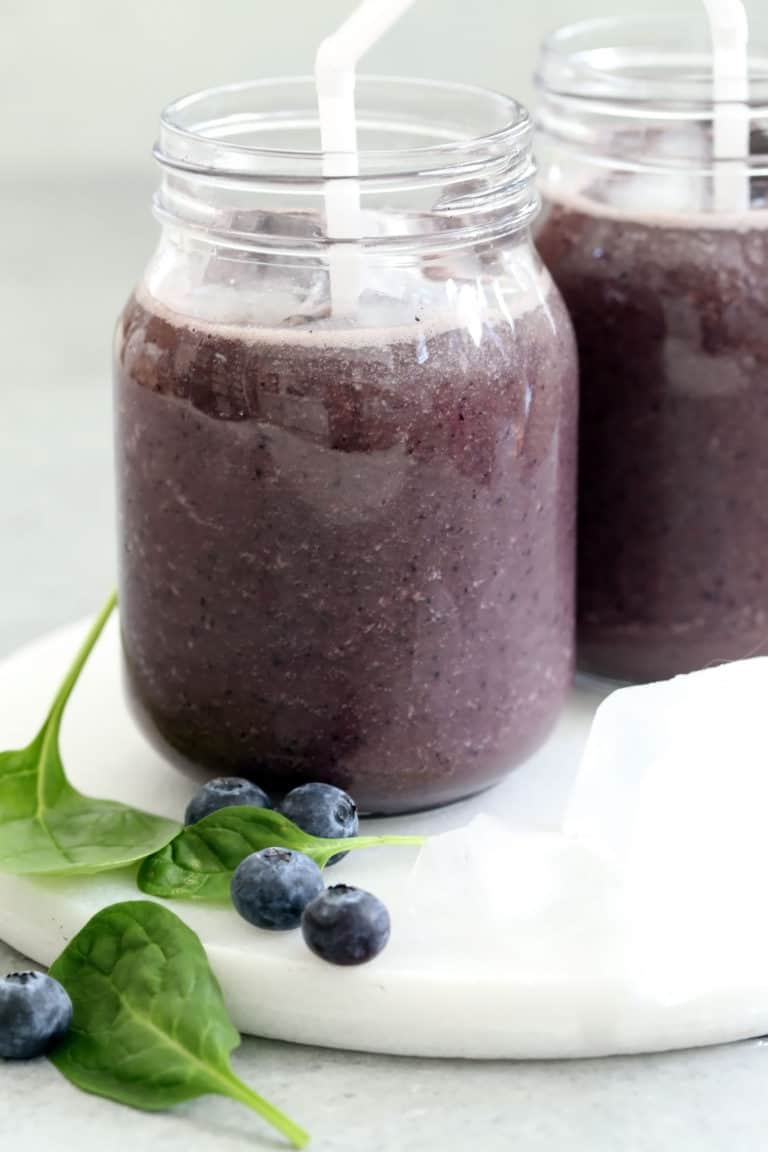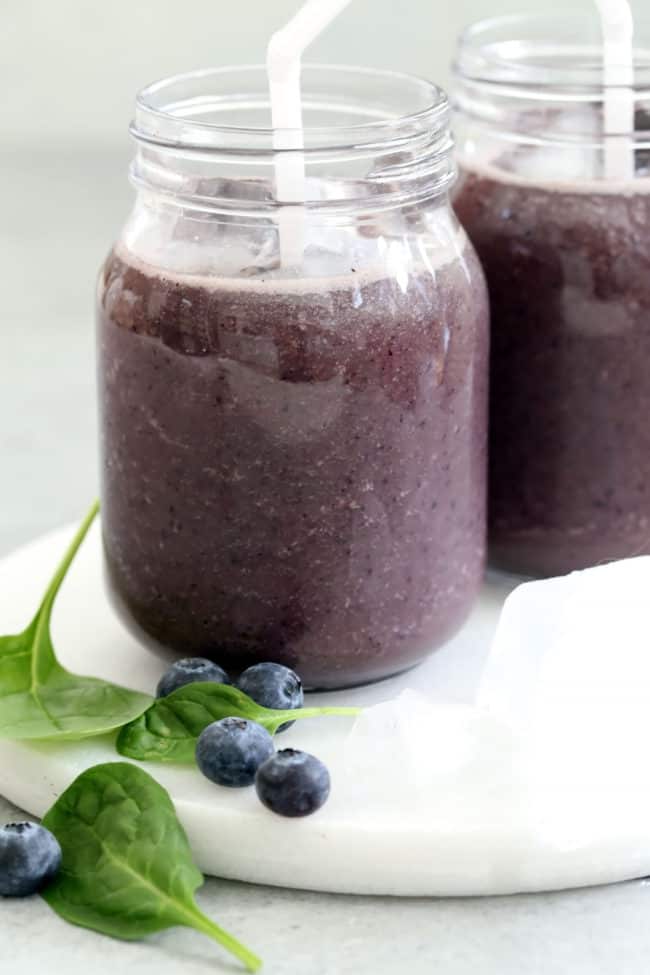 This Blueberry Spinach Smoothie is loaded with blueberries, spinach, bananas and water. Its refreshing, filling, packed with nutrition and it tastes great.
Eat the Rainbow
You've heard the phrase "eat the rainbow"… a colorful variety of fruits and veggies should be the main focus of your diet, while incorporating beans, legumes and some nuts and seeds. Fad diets aren't a good long-term solution. For lasting results, your best move is to eat a healthy diet based on fruits and vegetables and whole grains on a daily basis for optimum health and wellbeing.
Detox Salads
Detox salads are loaded with a variety of colorful vegetables rich with vital nutrients that promote overall health.
For more detox salad recipes, check out my Salads section.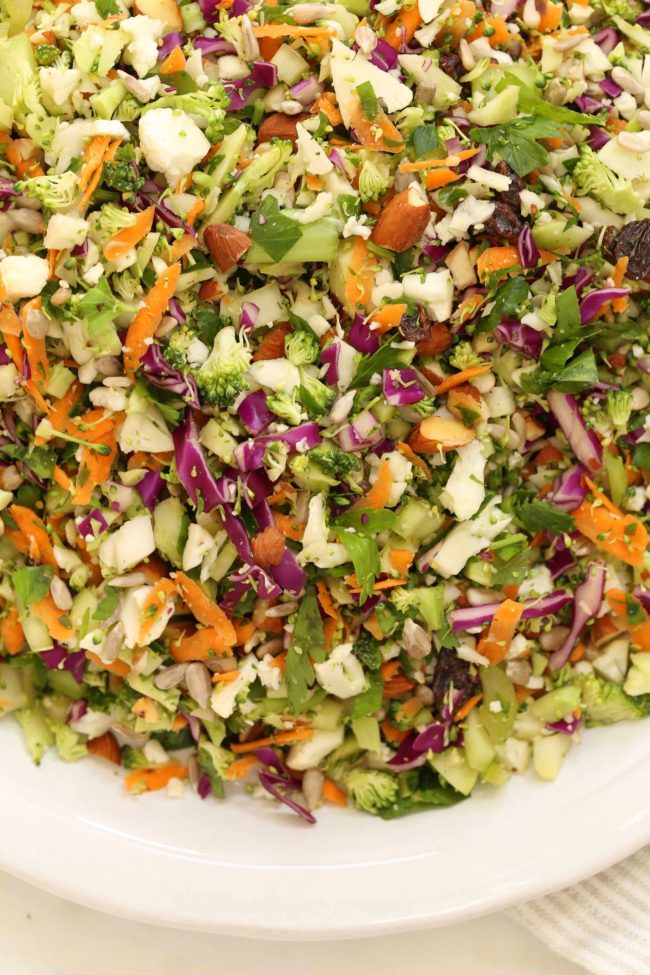 This Crunchy Detox Salad is a mix of raw wholesome ingredients that are rich with vitamins, minerals and antioxidants.
Detox Soup
A good detox soup recipe can be a nutritional powerhouse with the focus on fresh vegetables mixed with healing herbs and spices and a rich nourishing broth. The nutrients they provide help support our immune system and stimulates our body's own natural detox process.
For more healthy soup recipes, check out my Soup section.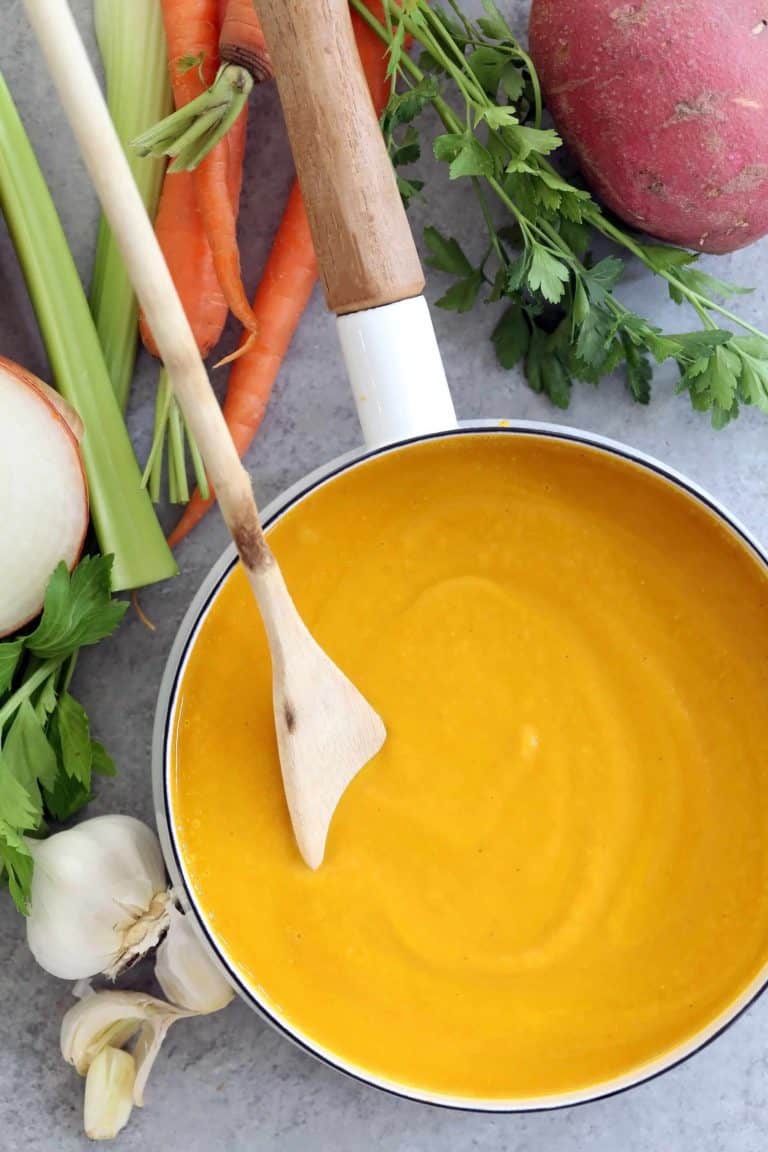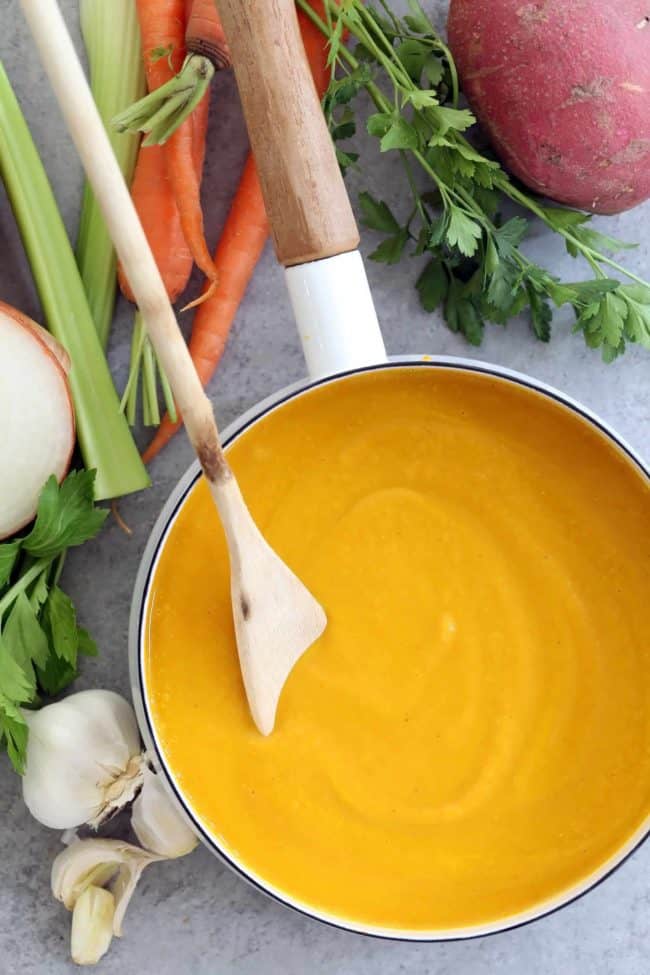 This French Potage is a rich blended vegetable soup made with leeks, onion, garlic, carrots, celery, sweet potato, fresh thyme and flat-leaf parsley. It's a delicious nourishing soup to sip on to keep your immune system healthy, especially during cold and flu season.
Best Detox Foods
Asparagus
Beets (stimulate both kidneys and the lymphatic system as part of the detox process).
Blueberries
Broccoli
Carrot
Cranberries
Cruciferous Vegetables (Broccoli, cauliflower, cabbage)
Fresh Fruit (Full of vitamin C, fiber and antioxidants, fruits are an important part of any detox program. Watermelon is one of the best detox fruits because of its high water content. It helps flush out environmental and dietary impurities from your body. Apples are wonderful for detoxifying the bloodstream and supporting the lymphatic system.)
Garlic (contains a compound called Allicin which helps destroy certain bacteria, viruses, yeasts, and parasites.)
Ginger
Green Tea
Herbal Tea
Herbs (mint, cilantro, thyme, milk thistle)
Leafy Greens (an important part of a detox diet due to the chlorophyll which helps rid the body of environmental toxins. Eating green leafy vegetables enables the body to cleanse itself more effectively. These foods contain phytochemicals that increase blood flow to the liver and kidneys to enhance the detoxification process.)
Lemons
Olive OIl
Onions
Parsley (Parsley helps detoxify the bloodstream. It's a good source of vitamins and nutrients, such as vitamins A and C, as well as chlorophyll.)
Turmeric
Foods to Avoid
Alcohol
Bad Oils
Caffeine
Corn
Cows milk products
Fast Foods
Fatty Foods
Fried Foods
MSG
Red Meat
Salt
Shellfish
Sodas
Soy
Sugar and sugar substitutes
Wheat
White Flour