Benefits of Parsley
This post may contain affiliate links.
Parsley health! If consumed on a daily basis, there are a number of powerful health Benefits of Parsley that you'll want to take advantage of. Add parsley to soups, salads and vinaigrettes to incorporate more of this amazing herb into your diet.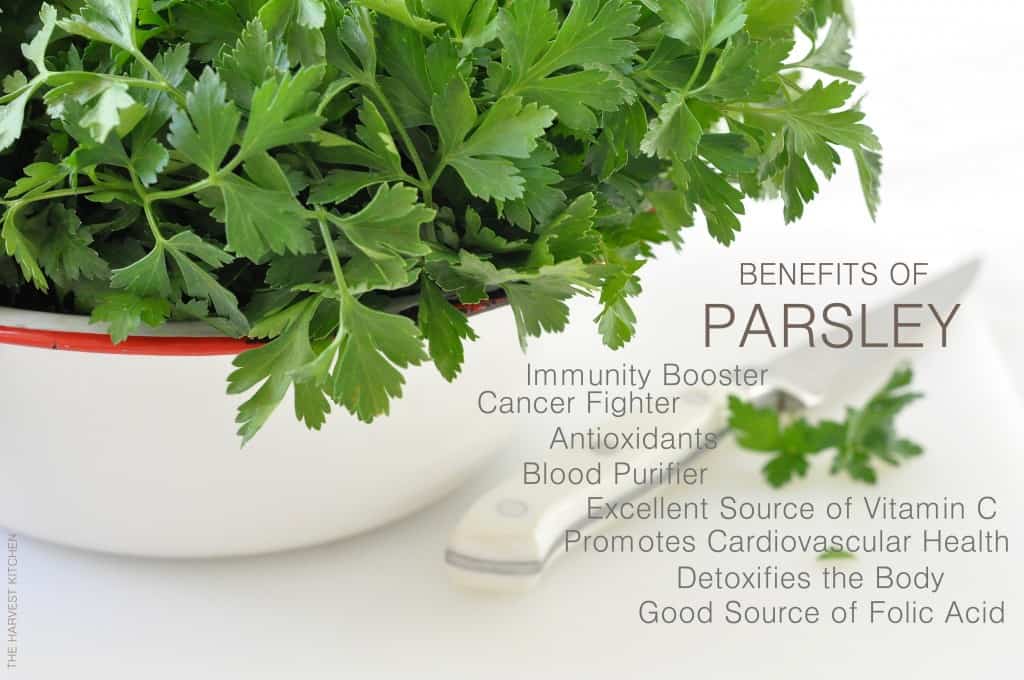 Did you know that parsley contains the substance called chlorophyll….which has been shown to detoxify, purify and rejuvenate your bod?. It counters toxins and apparently deactivates a number of carcinogens. The nutrients contained in parsley have the ability to build strong blood, renew tissues and act as an anti-inflammatory. There are many extraordinary benefits of parsley.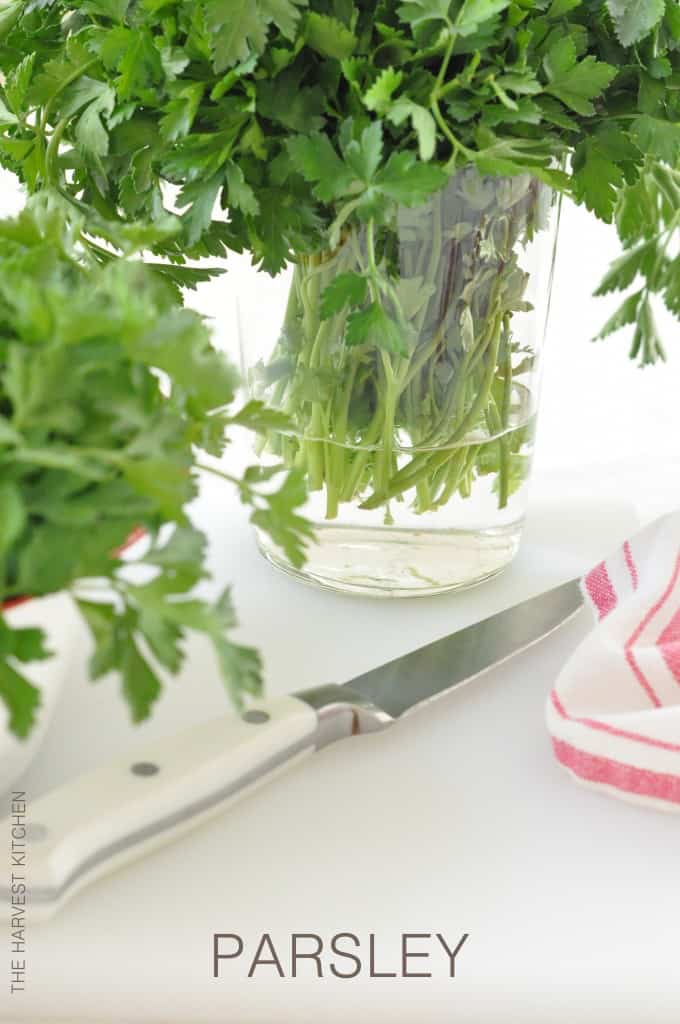 According to the National Cancer Institute – it has been found that umbelliferous vegetables, which includes parsley, are among about a dozen super foods with the highest anti-cancer activity. Other umbelliferous vegetables are celery, carrots, parsnips, fennel and cilantro. The potent antioxidant benefits of lutein and zeaxanthin reportedly guard the body from damaging effects of free radicals, which are unstable molecules. These free radicals have the ability to destroy healthy cells which plays a role in many diseases
Want healthy eyes? Only about 10 sprigs of parsley contain approximately 556 mcg of eye-protecting lutein and zeaxanthin. It is believed that lutein and zeaxanthin in the macula portion of the eye block blue light from reaching the underlying structures in the retina. This helps reduce the risk of light-induced oxidative damage which could potentially lead to macular degeneration. Macular degeneration is a major cause of blindness and vision impairment.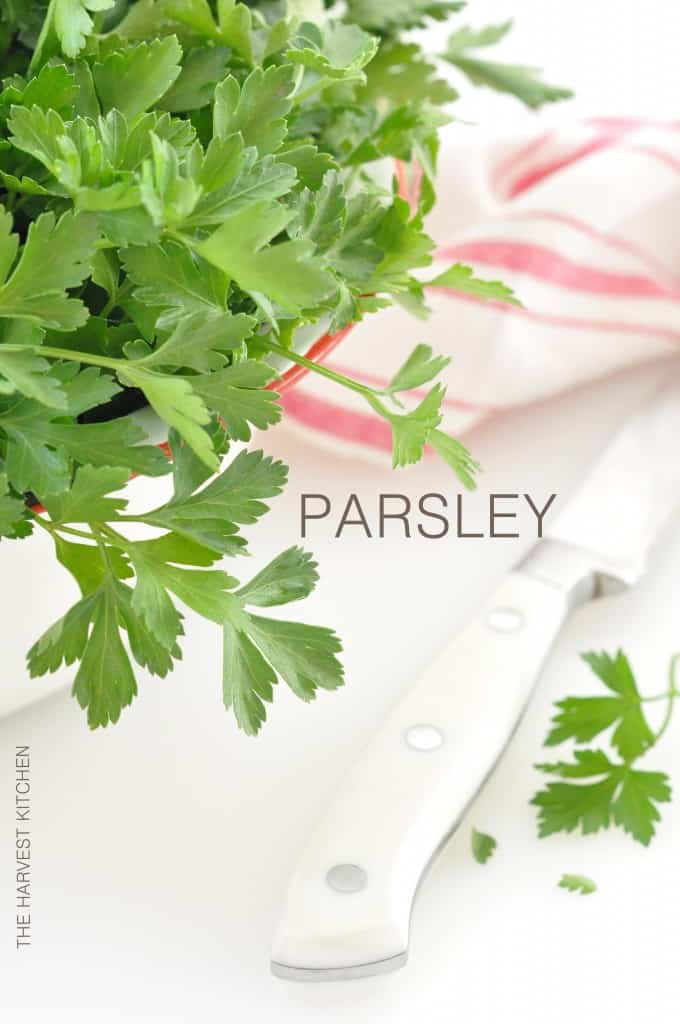 Nutrition Sources: "The 150 Healthiest Foods on Earthy" by Jonny Bowden, Ph.D., C.N.S. and WHFoods