Almost Chasen's Chili
This post may contain affiliate links.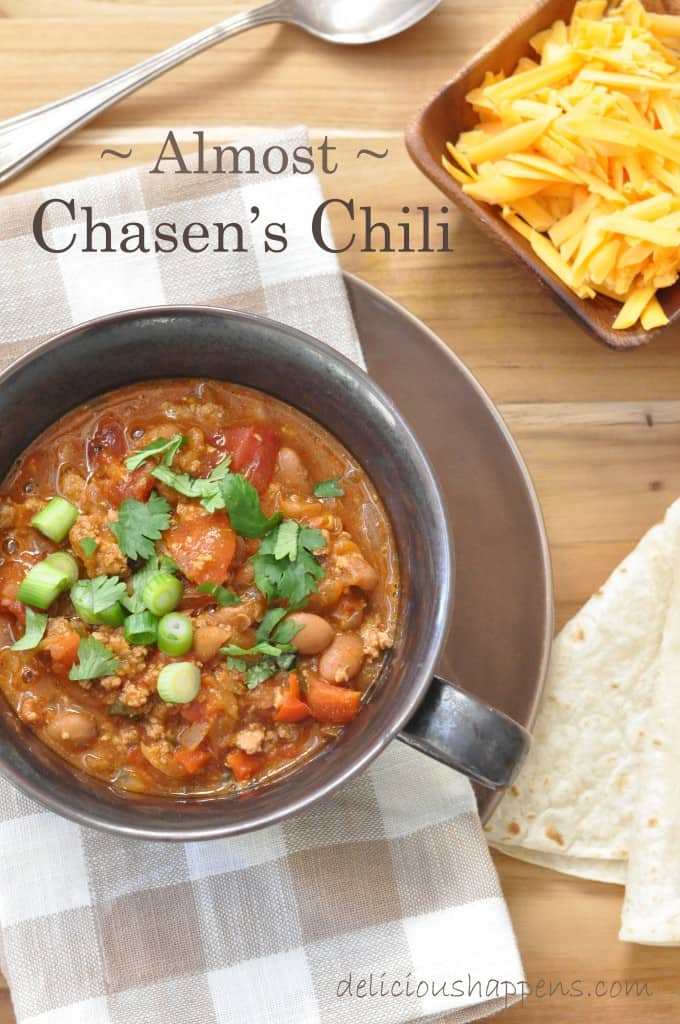 This chili is made with ground turkey, turkey sausage and dried pinto beans.
The original recipe calls for a healthy portion of chili powder (1/3 cup)….but you can tame it as you like. Start with half of what's called for then add more to your personal preference. I thought for sure it was a typo the first time I made this chili…. 1/3 cup seemed like a lot. But…it's not too spicy for my family – who loves this chili!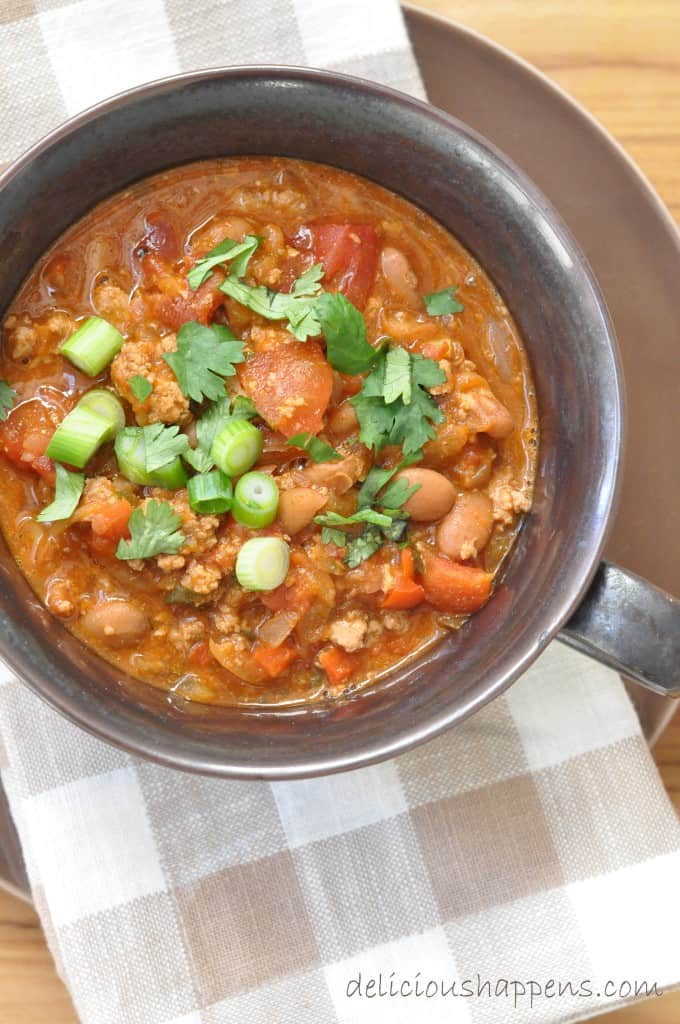 If you haven't heard of Chasen's before….it used to be a famous restaurant in Hollywood where the stars would dine. Chasen's Chili was Elizabeth Taylor's favorite. She;d actually have the chili flown in to her wherever she happened to be filming on location.
It is good chili!
Tomorrow I'm going up to L.A. for the grand opening of La Brea Bakery's restaurant relocated to a new location and to celebrate their 25th Anniversary. Nancy Silverton (founder/original owner of La Brea Bakery) will be there. It should be a lot of fun! I just hope the freeway plays nice in the morning and it doesn't take me 3 hours to get there!
This Almost Chasen's Chili would be a hit for game day….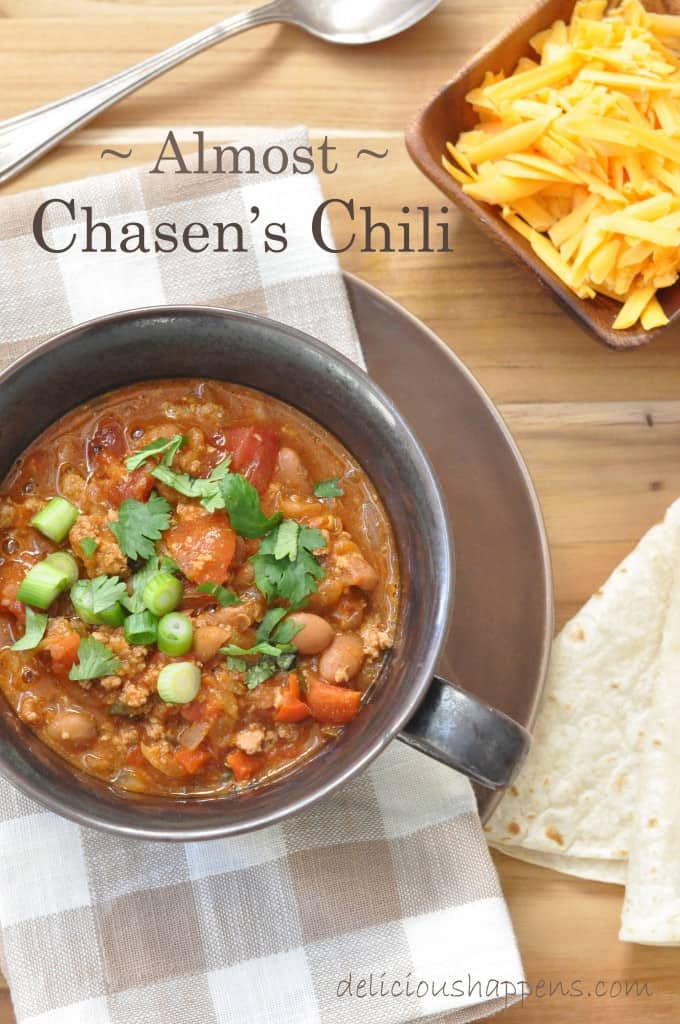 Yield: 4 - 6 servings
Almost Chasen's Chili
Ingredients
1/2 pound dry pinto beans, picked through and rinsed
1 28-ounce can diced tomatoes with juice
1 large green bell pepper, chopped
2 tablespoons canola oil
3 cups onions, chopped
2 cloves garlic, minced
1/2 cup parsley, chopped
3 tablespoons unsalted butter
2 pounds ground turkey (use dark meat)
1 pound ground turkey sweet sausage
1/3 cup Gebhardt's chili powder
1 teaspoon sea salt
3/4 teaspoons freshly ground black pepper
1-1/2 teaspoons ground cumin
Instructions
Place the beans in a Dutch oven with enough water to just cover them. Boil for two minutes.
Remove from heat. Cover and let stand one hour.
Completely drain the liquid. Rinse the beans again then add enough resh water to just cover them again.
Bring to a boil then cover and reduce heat. Simmer for one hour or until the beans are tender.
Stir in tomatoes and their juice. Simmer five minutes.
In a large skillet, sauté bell pepper in oil for five minutes. Add onion and cook until tender, stirring frequently. Stir in the garlic and parsley.
Add mixture to bean mixture.
Using the same skillet, melt the butter and sauté turkey meats until browned. Drain.
Add to bean mixture along with the chili powder, salt, pepper and cumin.
Bring to a boil then reduce heat and simmer for one hour. Uncover and cook 30 minutes more.