Vegetable Bouillon
Yum
This homemade Vegetable Bouillon is quick and easy to make, and it's really great to have on hand for recipes that call for vegetable stock.  And as we head into the winter months (soup season) and the holidays (gravy season) it's a time of year where a lot of vegetable stock gets used.  
When this Vegetable Bouillon is simmered in water – it turns into a rich tasting stock that adds a burst of flavor to any recipe you add it to!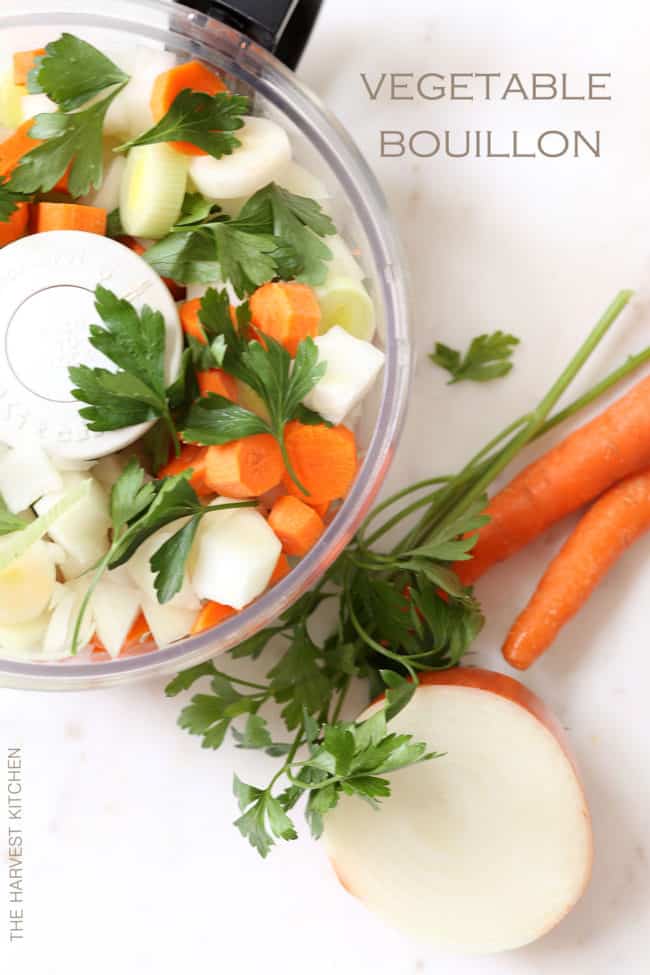 And if you're feeling under the weather, sip on a big cup of stock made from this bouillon for  a nutritional boost to your immune system.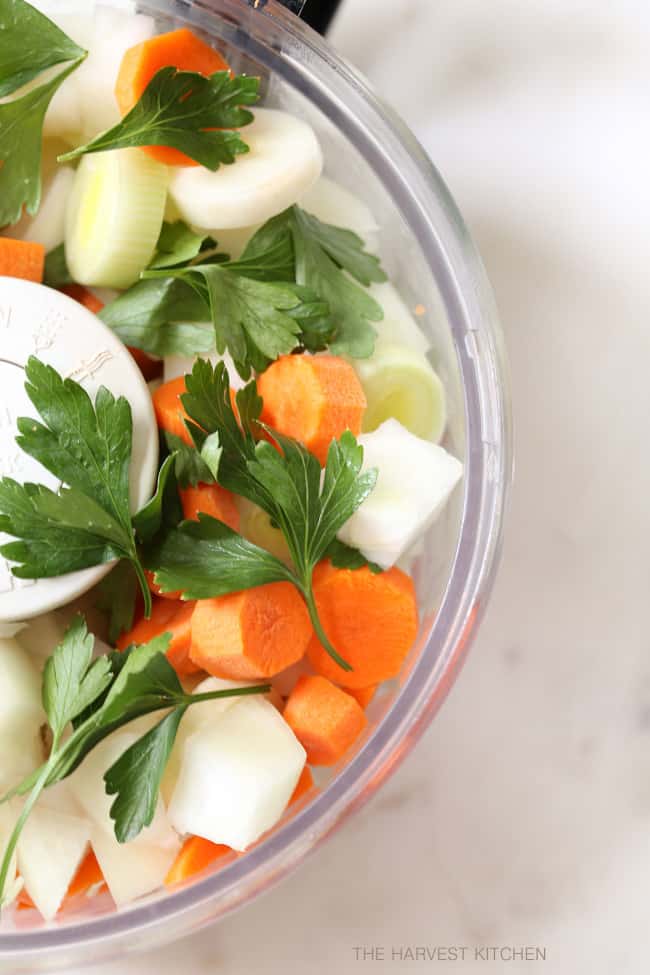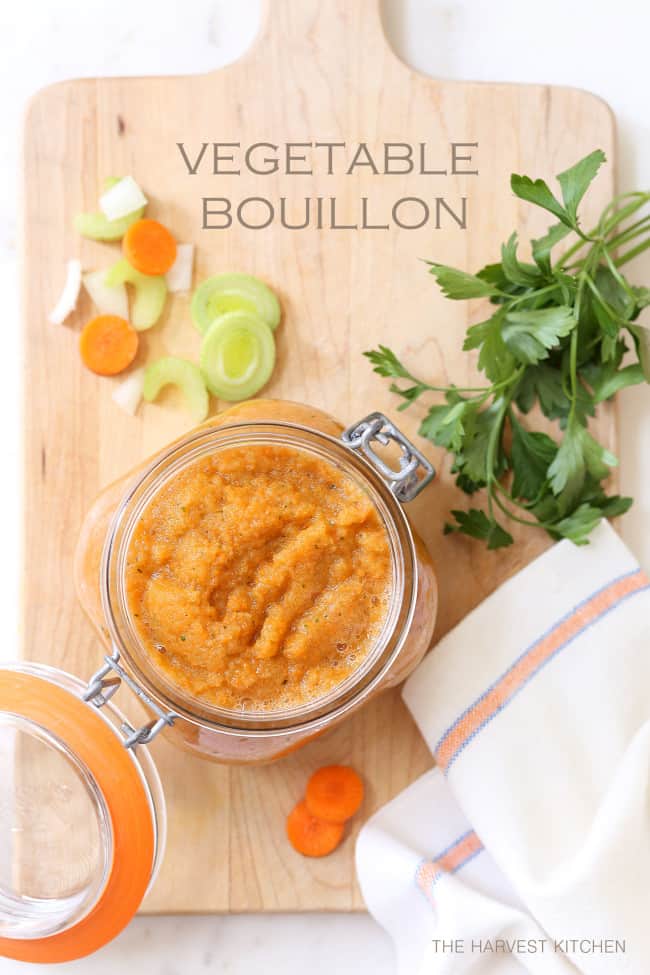 This recipe is quite versatile, as you can switch the ingredients up and add your favorite veggies to the mix.  You can add sun-dried tomatoes, garlic, red pepper, turnips, and shallot.  I've not tried it with mushrooms, but I'm sure they'd add a lovely dimension of flavor as well.  This bouillon freezes well, and it's convenient to have a plastic bag in the freezer filled with cubes of this bouillon for a quick add to recipes.
On a side note,  I've recently received a few emails asking where I get all of my props.  I have purchased many of my props from Homegoods (I love this store – the prices are great), and some come from Anthropologie, West Elm, and I have ordered some of the vintage plates and bowls online from ETSY.  Some of my favorite pieces of vintage flatware  that I use as props came from antique stores that I love, love, love to shop at in Orange Circle (in Orange, CA), and the Long Beach Vintage Market (it's like a swap meet).  They're not expensive and they're really fun to stage with.  Many of the white plates, bowls and cups in my photos are what I use every day.
Some women love jewelry and shoes – I love plates and dogs!
I hope you find a number of ways to put this Vegetable Bouillon to good use!
~ Deb
Vegetable Bouillon
Yield: 1-1/2 cups
Total Time: 5 minutes
Ingredients:
3 celery stalks, coarsely  chopped
1 large carrot, coarsely chopped
1/2 brown onion, coarsely chopped
1 leek, white and light green parts only, sliced
3-4 sprigs of parsley, coarsely chopped
1-2 tablespoons extra virgin olive oil
2 teaspoons sea salt
Optional ingredients:  sun-dried tomatoes, garlic, red pepper, turnips, shallot, substitute olive oil for liquid aminos.
Directions:
Place all of the ingredients in a food processor and process until pureed.
Store in a jar in the refrigerator or freeze in ice cube tray and store in a freezer plastic bag.
2 Responses to "Vegetable Bouillon"
Leave a Comment