Simple Spinach, Leek & Onion Frittata
Yum
This hearty Spinach Leek Onion Frittata is formal enough to serve for a brunch gathering, but also casual enough to serve for a quick and easy weeknight dinner.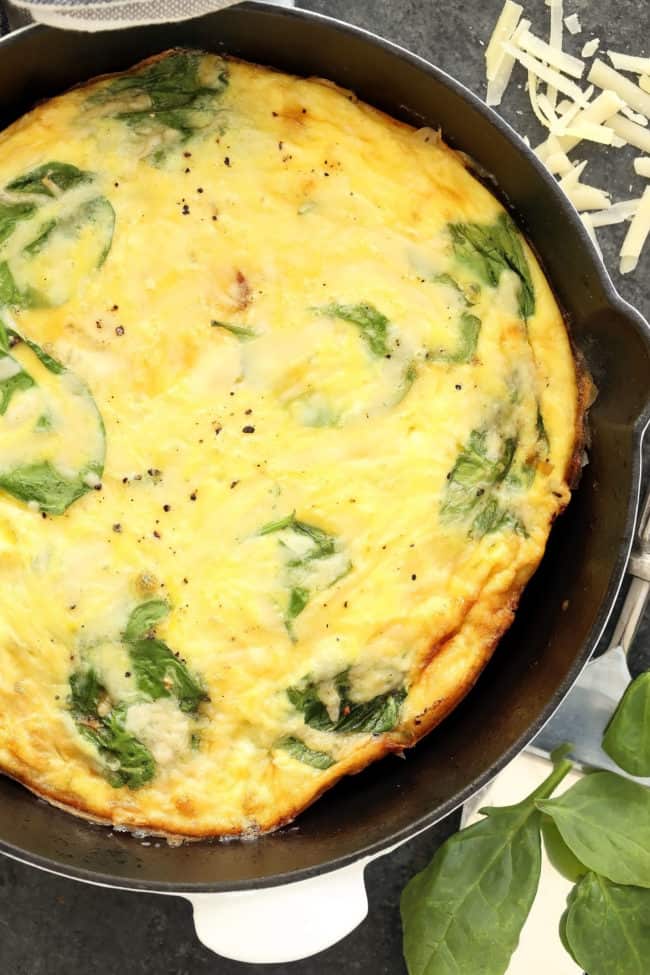 This Simple Spinach Leek  Onion Frittata transforms the most humble of ingredients into a delicious and hearty breakfast, brunch or quick weeknight dinner.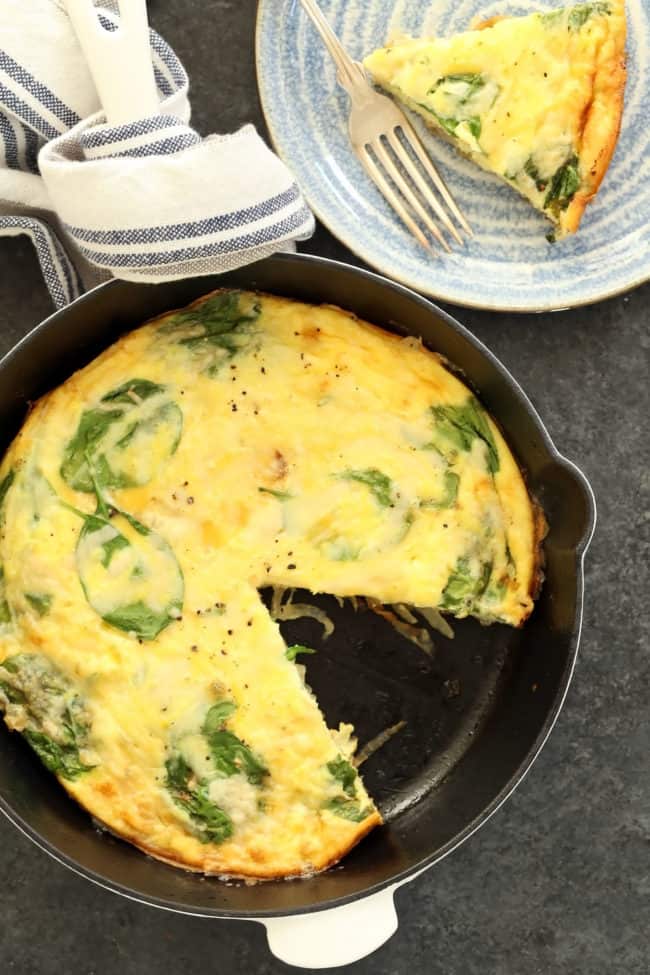 If you're looking for a delicious and easy egg dish to serve for breakfast, brunch or a light dinner, this Simple Spinach Leek Onion Frittata is a great go-to recipe.  Frittata's are like an Italian style open-faced omelets or a French style crustless quiche.  They're cooked slowly on the stovetop then finished in the oven. The eggs turn out light and fluffy every time.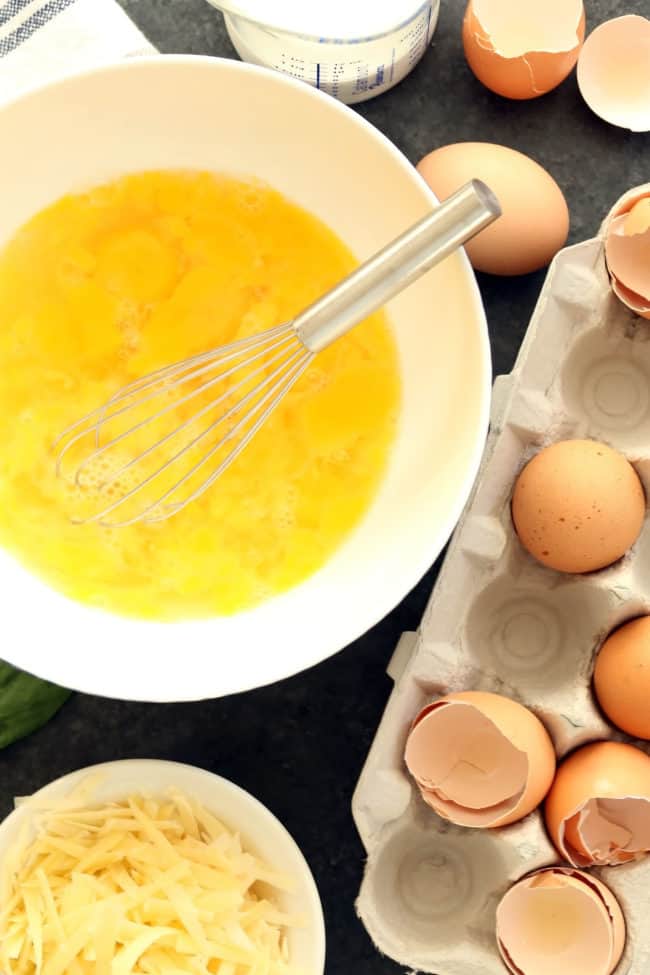 This is a really basic spinach frittata recipe.  We add just enough for a touch of flavor and maybe some nutrition, but not enough to choke on.  You  know what I mean.  You know how tough spinach can be sometimes. No matter how long you chew!  It's always best to choose the more tender baby spinach leaves, rather than the larger, tougher and more stringy leaves that leave you with a wadded up mess.   So hence the small, sparse and spread out baby spinach leaves in this frittata.
This easy frittata recipe also has some lightly caramelized onion, leek, garlic, parmesan cheese, gruyere cheese,  and a splash of cream. You can sprinkle in some fresh thyme leaves, which adds a nice flavor. But if you don't have it on hand, don't make a special trip to the store for it. The lightly caramelized onions in this frittata add lots of flavor. In fact, the flavors here might remind you a bit of French onion soup with the caramelized onions and gruyere cheese. So good!
I love frittatas because you can put just about any filling in them that you want.  This recipe is a versatile one.  You can sub out the spinach for kale, chard, asparagus, broccoli or any other veggie that you have on hand.
~ Deb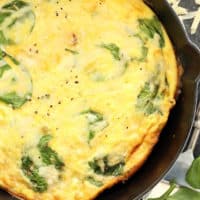 Simple Spinach, Leek & Onion Frittata
Yield: Serves 8
Total Time: 30 minutes
Ingredients:
2 tablespoons unsalted butter
1 tablespoon extra-virgin olive oil
1 large onion, peeled,  cut in half and sliced thin
1 large leek, trimmed, rinsed well and sliced thin
1 clove garlic, peeled, smashed and finely minced
8 free range brown eggs
3 tablespoons cream or whole milk
1/4 cup gruyere cheese
3 tablespoons parmesan cheese
1/2 cup baby spinach leaves
salt and freshly ground black pepper to taste
Directions:
Preheat oven to 350 degrees.
Combine eggs, cream and cheese in a medium bowl.  Blend with a whisk or fork.
Heat oil and butter in a medium ovenproof skillet over medium low heat.
 Add the sliced onion to the pan.  Reduce heat to low and cook slowly, stirring occasionally for about 15 - 20 minutes or until the onions turn golden brown and are lightly caramelized.
Add the leek and cook until tender and lightly browned for about 3 minutes.
Add the garlic and cook another 30 seconds.
Sprinkle the spinach leaves in the pan.
Add egg mixture; stir gently to distribute spinach, onion and leek  evenly.
Cover skillet and cook until eggs are partially set, about 5-6 minutes.
Uncover skillet, and bake for about 10 - 12 minutes or until the center is set and the eggs are cooked through.
Remove from oven and loosen the frittata from the skillet.
Cut into 8 wedges.
Leave a Comment