Raw Banana Donut Holes
Yum
Made with just 8 ingredients, these Raw Banana Donut Holes are rich, nutty and sweetened with dates and banana. They're completely addicting and will satisfy any sweet-tooth.  This is an easy Vegan and Gluten Free recipe made with whole ingredients.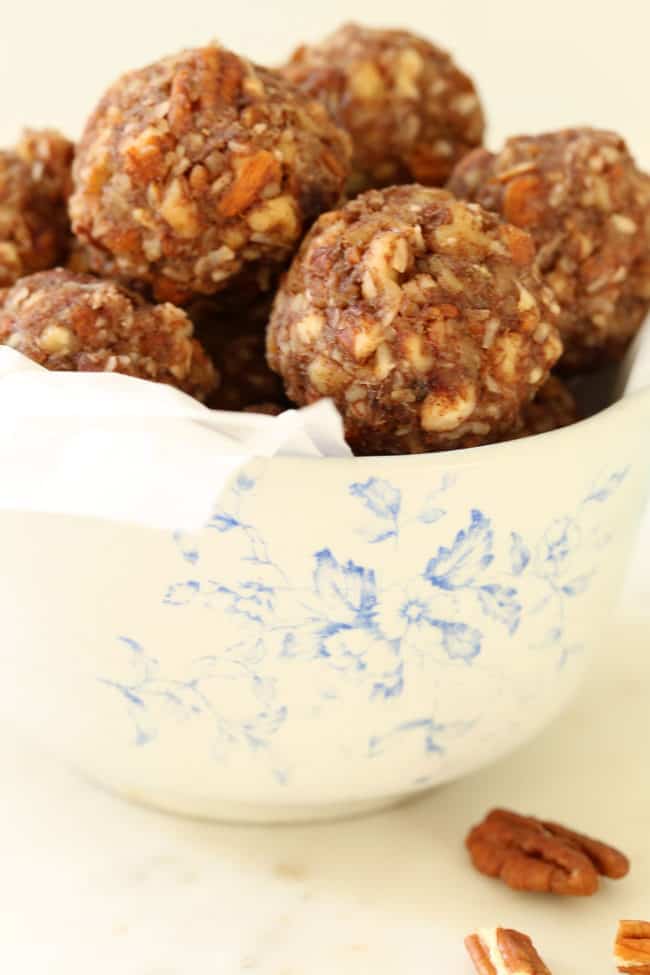 These Raw Banana Donut Holes are made with bananas, dates, walnuts, pecans, almonds, a bit of coconut and a pinch of cinnamon. They make a great snack for a mid-day boost of energy.  They're also perfect as a dessert or enjoy them with a spot of tea or cup of joe for breakfast.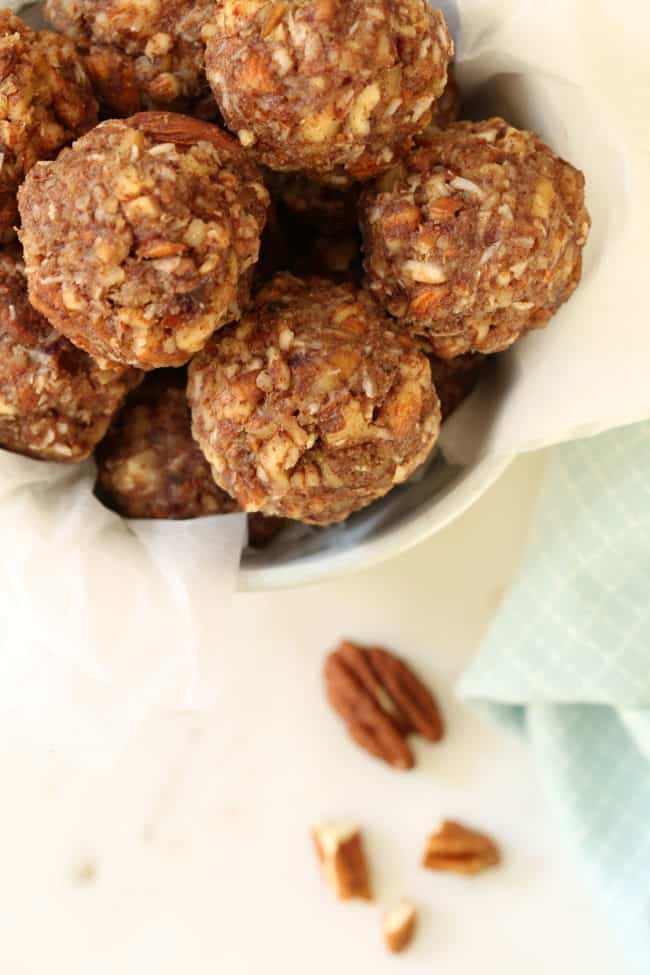 There's a special place in my heart for no-bake treats.  And there's everything to love about about these healthy donut holes.  They're quick and easy to make, have a short list of ingredients,  they're  delicious and nutritious, and will curb your strongest of mid-afternoon snack cravings.  And they're vegan, gluten-free and dairy-free.
If you're like me and you love healthy energy bites that you can carry in your purse (in a Baggie of course), these feel-good,  energy-boosting Raw Banana Donut Holes just may become your newest snack obsession.
~ Deb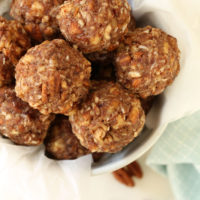 Raw Banana Donut Holes
Yield: 1 dozen
Total Time: 10 minutes
Ingredients:
3/4 cup walnuts
3/4 cup pecans
1/2 cup almonds
3 heaping tablespoons unsweetened shredded coconut
1 large banana
5 Medjool dates
1 teaspoon cinnamon
pinch of Himalayan salt
Directions:
Add the nuts to a food processor and pulse until the nuts are coarsely chopped.  Pour the nuts into a medium size bowl and set aside.
Add the dates to the food processor and process until they break up.
Add the banana to the dates and process into a smooth texture.
Fold the banana mixture into the nuts until all the nuts are coated.
Using a tablespoon or small ice cream scoop, form into balls about 1-1/2 tablespoons in size.
Leave a Comment