Pineapple Paletas
Yum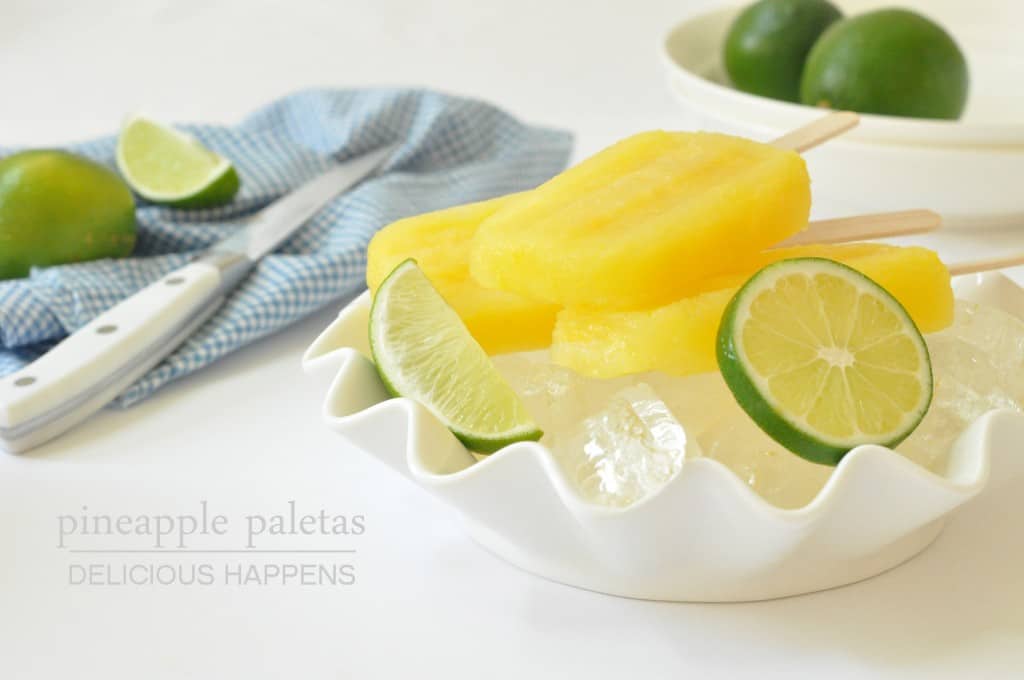 If you've got a ripe pineapple handy…I've got a recipe for you!  Pineapple is one of my favorite fruits.  I especially love it grilled, and I absolutely love these Pineapple Paletas.  These paletas will most definitely be a regular in my home this summer!  They're light and refreshing and they're a perfect healthy snack to treat yourself to!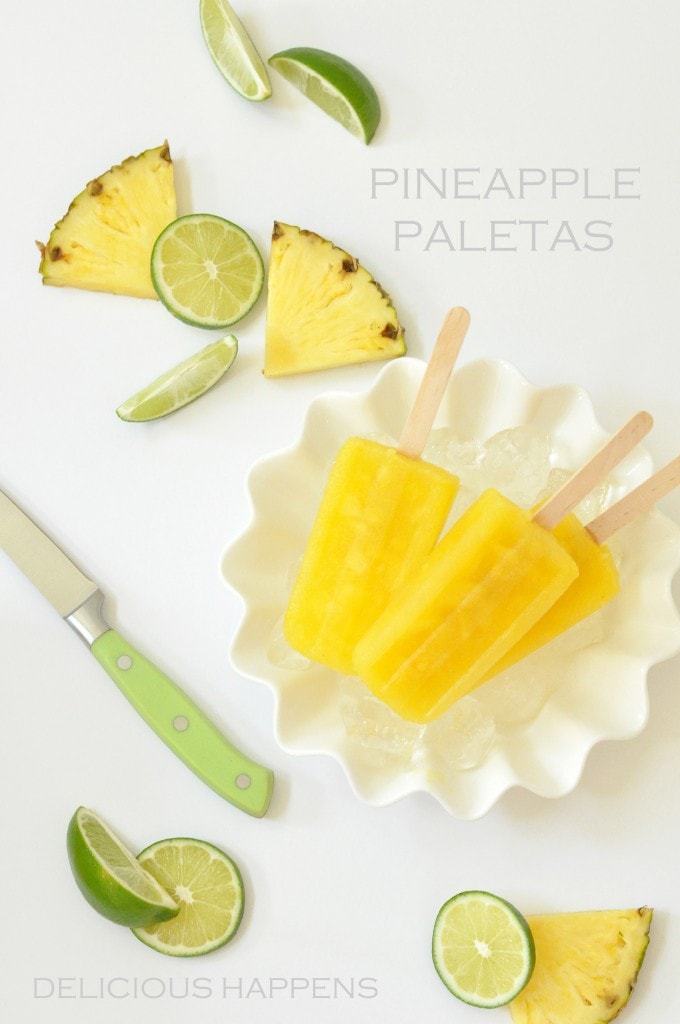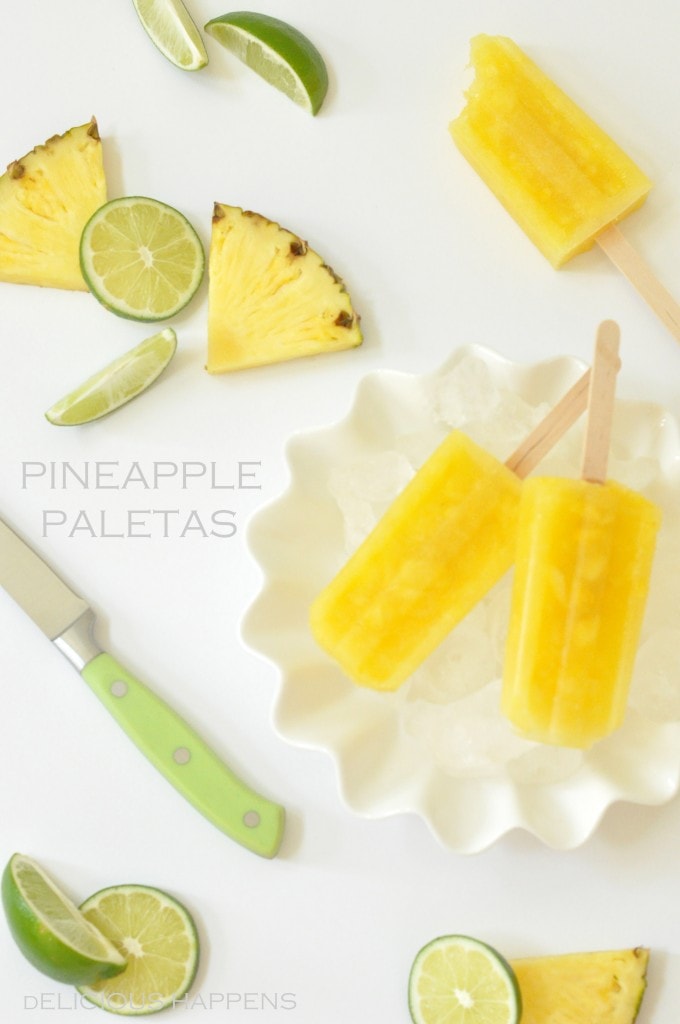 I adapted this recipe from the spicy pineapple pops recipe in my Paletas cookbook.  Their recipe called for jalapeno pepper and some crushed red peppers.    I don't know about you – but a popsicle spiked with jalapeno and other chili peppers just doesn't sound all that appealing to me, so I kept things simple. I like simple.  Simple recipes – simple tastes.
These Pineapple Paletas aren't your usual run-of-the-mill sugary sweet popsicle.  They're all natural and the little pieces of fruit in them make them a tad exoctic!!
I hope you love them as much we do!!!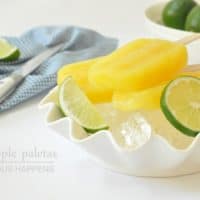 Pineapple Palettas
Yield: 8 servings
Total Time: 6 - 8 hours (includes freezing time)
Ingredients:
1 cup coconut water (or plain bottled water)
1 ripe pineapple, peeled
2 tablespoons freshly squeezed lime juice
Directions:
Finely dice 1-1/2 cups of the pineapple and coarsely chop the rest.
Add the Coarsely chopped pineapple to a blender and blend well.
Add the water and lime juice and blend well. Turn the motor off and add the finely diced pineapple to the pineapple mixture and stir to incorporate.
Divide the mixture among the molds,
Don't snap on the lid yet. Place in the freezer just until the mixture turns slush - 15 to 20 minutes. Then add the lids and your sticks and freeze until solid.
One Response to "Pineapple Paletas"
Leave a Comment