Peach Melba Frozen Yogurt Bites
Yum
If you like the classic melba combination of peaches and raspberries, you'll love these deliciously healthy Peach Melba Frozen Yogurt Bites!  
These Peach Melba Frozen Yogurt Bites make a refreshing and nutritious snack, dessert, or even quick breakfast on the run.  This easy summery recipe is totally skinny and completely healthy.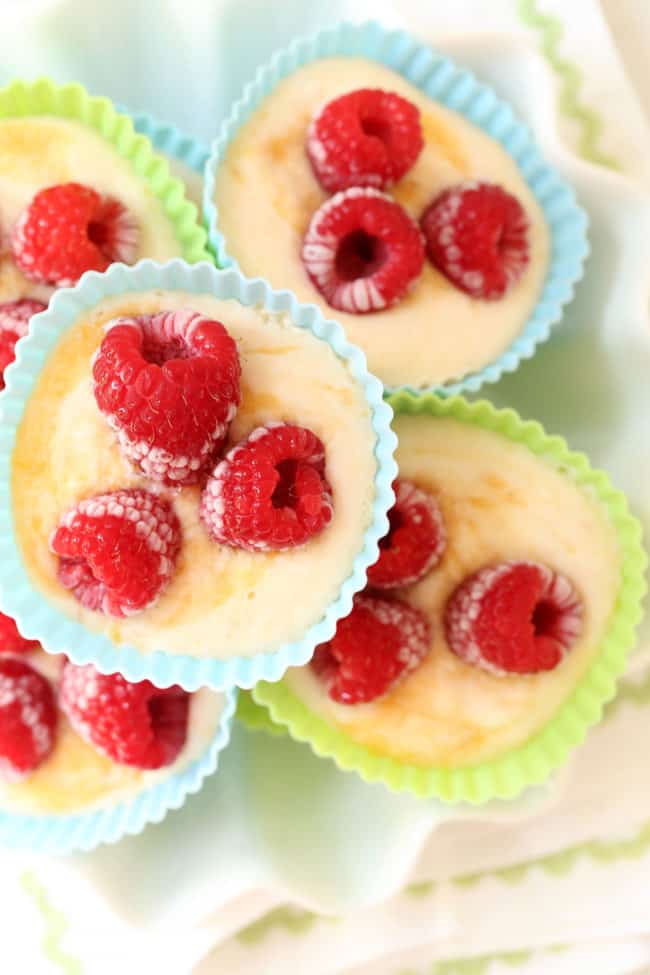 This homemade frozen yogurt recipe captures the flavors of summer in an incredibly delicious way! I used frozen peaches for this recipe, but you can easily use juicy fresh peaches when they're in season.  Peeled and sliced of course.
I love to make my own flavored yogurt by tossing some plain Greek yogurt,  frozen fruit, a little vanilla extract and a wee bit of honey in my food processor.   It's so delicious and refreshing and I devour it  by the spoonfuls!  So then to kick things up a notch…add some granola and freeze the whole ensemble and in a few hours you'll be devouring these healthy Greek frozen yogurt bites.  How fun are they!!?  And the great thing about it – they come together so quickly and no ice cream machine is required!
If you're looking for a healthy peach recipe for this summer, you will  totally satisfy your  peach craving with these wonderful Peach Melba Frozen Yogurt Bites!  They're just the right mix of crispy, creamy, and barely sweet.  You'll want to snack on them all summer long.
~ Deb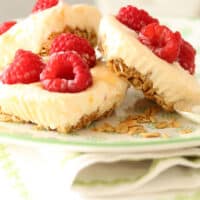 Peach Melba Frozen Yogurt Bites
Prep Time: 10 minutes
Cook Time: Freeze 6 hours
Total Time: 6 hours 10 minutes
Ingredients:
1/3 - 1/2 cup plain granola
2 tablespoons coconut oil, melted
1-1/2 cups plain Greek yogurt (full fat or low fat)
1 10-ounce package frozen peaches (peeled)
2 tablespoons honey
1-1/2 teaspoons pure vanilla extract
1-1/2 cups fresh raspberries
12 silicone cupcake liners
Directions:
Set the silicone cupcake liners on a cookie sheet or fitted in a cupcake tin.
Add the granola and melted coconut oil to a small bowl and stir to blend.
Spoon a heaping teaspoon full of granola into the bottom of each muffin cup.the granola with coconut oil. Spread evenly with the back of the spoon.
Using a food processor or blender, blend the frozen peaches until smooth.
Add the yogurt, honey and vanilla to the frozen peaches and blend.
Spoon 2 tablespoons of the yogurt mixture onto the top of granola in each muffin liner.
Decorate the top of the yogurt with raspberries.
Place the tray of yogurt bites in the freezer and freeze for about 4-6 hours.
Remove the yogurt bites from silicone liners and let defrost for about 6 - 8 minutes before serving.
Leave a Comment